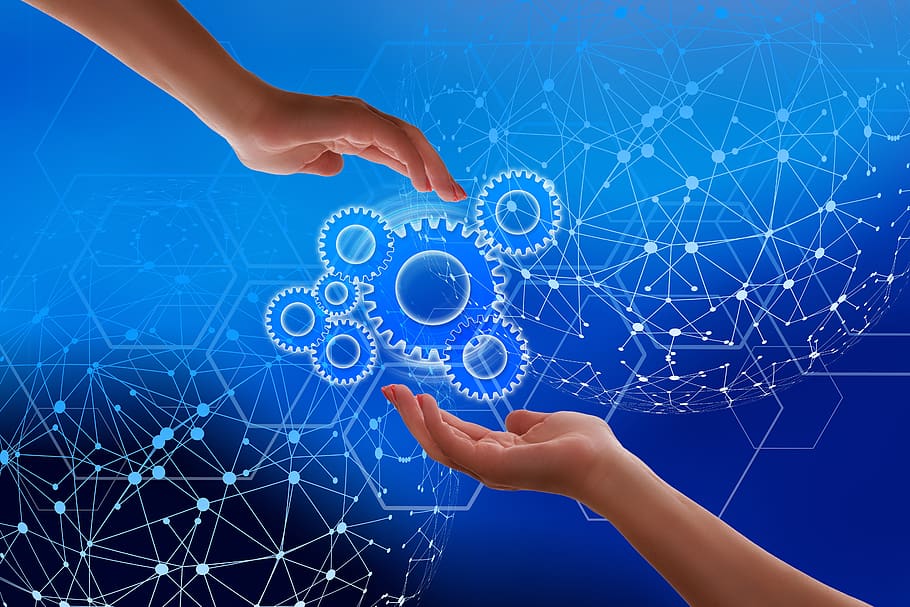 We sincerely hope you are all safe and doing well in these trying times. Even though we're all far from each other, we're still working closely with one another and our customers. Grace has made incredible strides to keep our employees as safe as can be. Our staff has mostly transitioned to working remotely three weeks ago, and although it feels like our regular weekdays have been compressed into simply yesterday, today, and tomorrow; at least we still have a HUMPDAY. Here are some of their new offices (and cubicle mates)!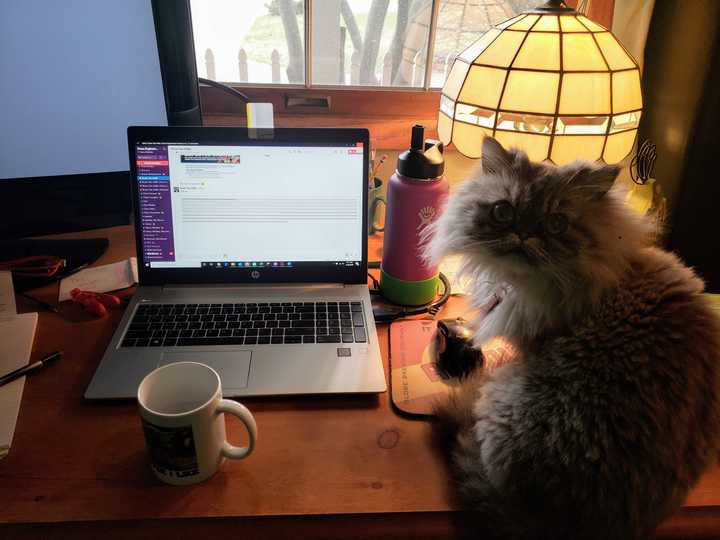 Cats and dogs must love having us home all day. Hana Strickler's new office has both. The dogs must be social distancing... Hana is our Controller, but I think we all know who's in control here.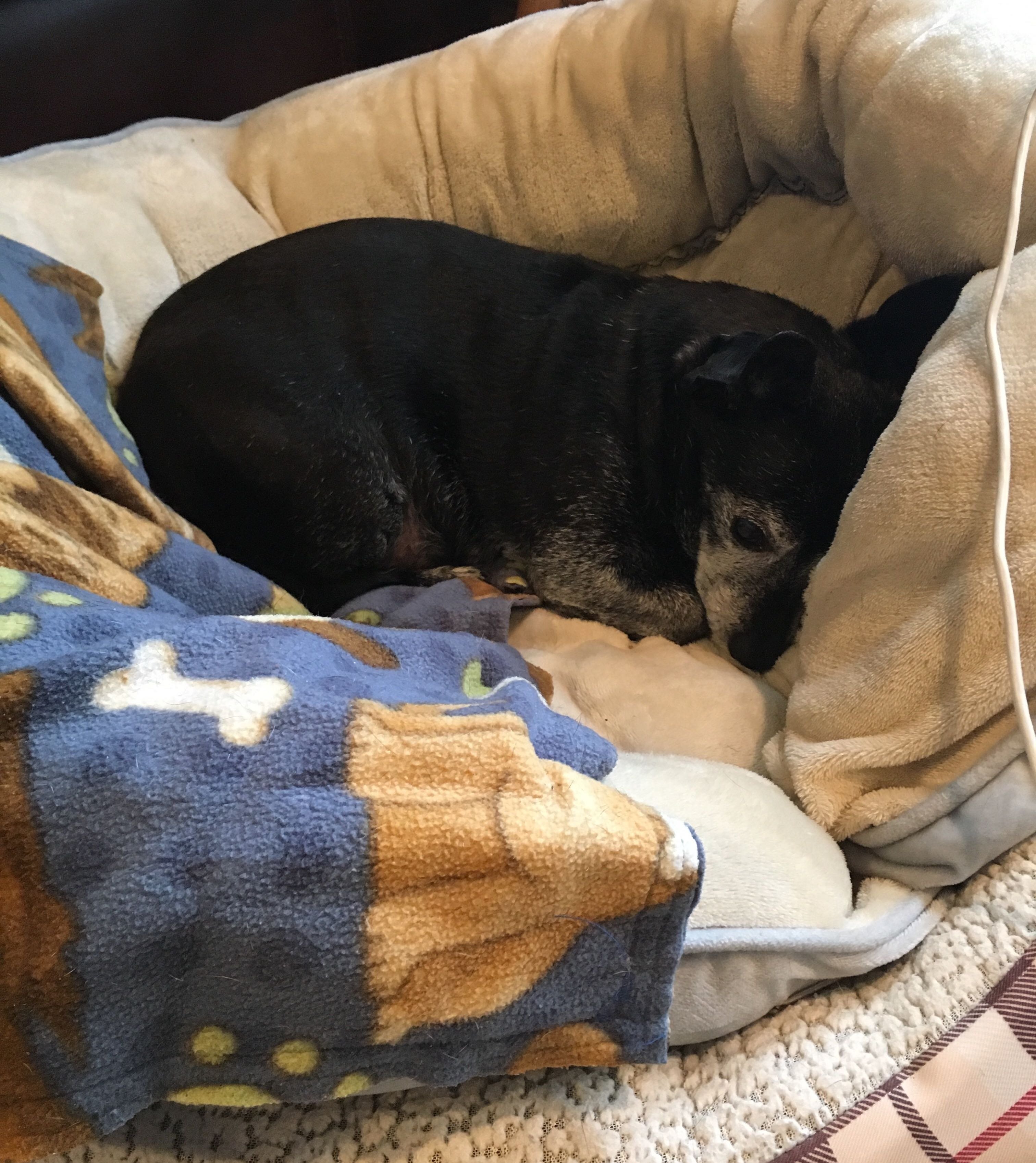 If you chat with us on our website or call us to request a quote, you most likely will be greeted on the other end of the line with the most pleasant Business Development Executive, Edna Houseman. She gets the job done even when her supervisor is asleep on the job!
Nick Mumma just got married and already has three fur babies. Nick is our Procurement Specialist. He's been hard at work on getting us the materials we need for our face shield operation and looks like he's getting all the moral support he needs with these guys.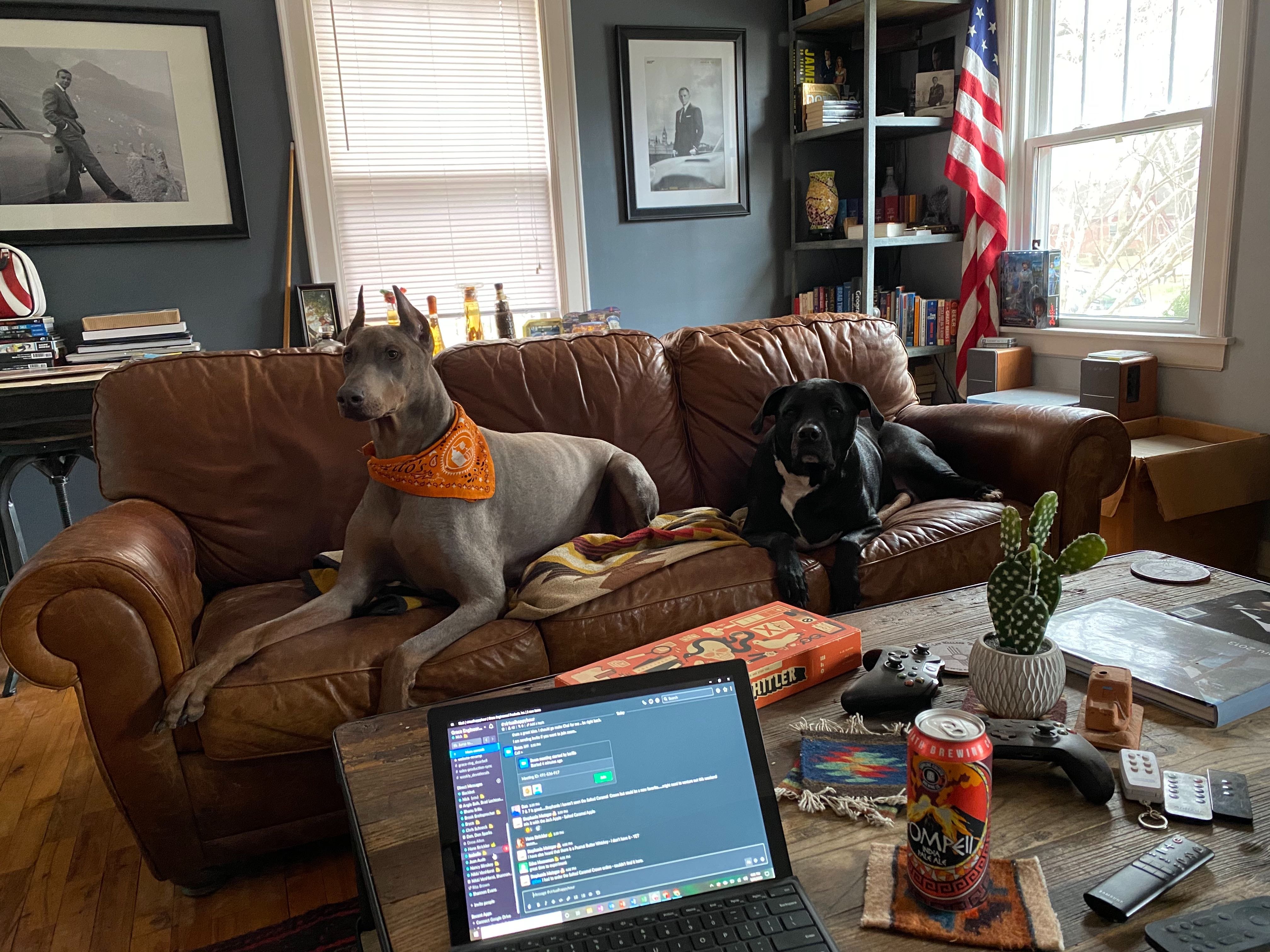 Yes, that is a beer at my workstation, but let me explain! Fortunately, we've managed to continue many of our weekly traditions like Happy Hour on Thursdays. We've gone completely virtual, from Zoom Meeting devotionals on Monday mornings to game and happy hour night on Thursdays. My dogs are very happy to have me home all day. Treat distribution has been maximized do to their impeccable ability to make me cave with just a single glance of puppy-dog eyes.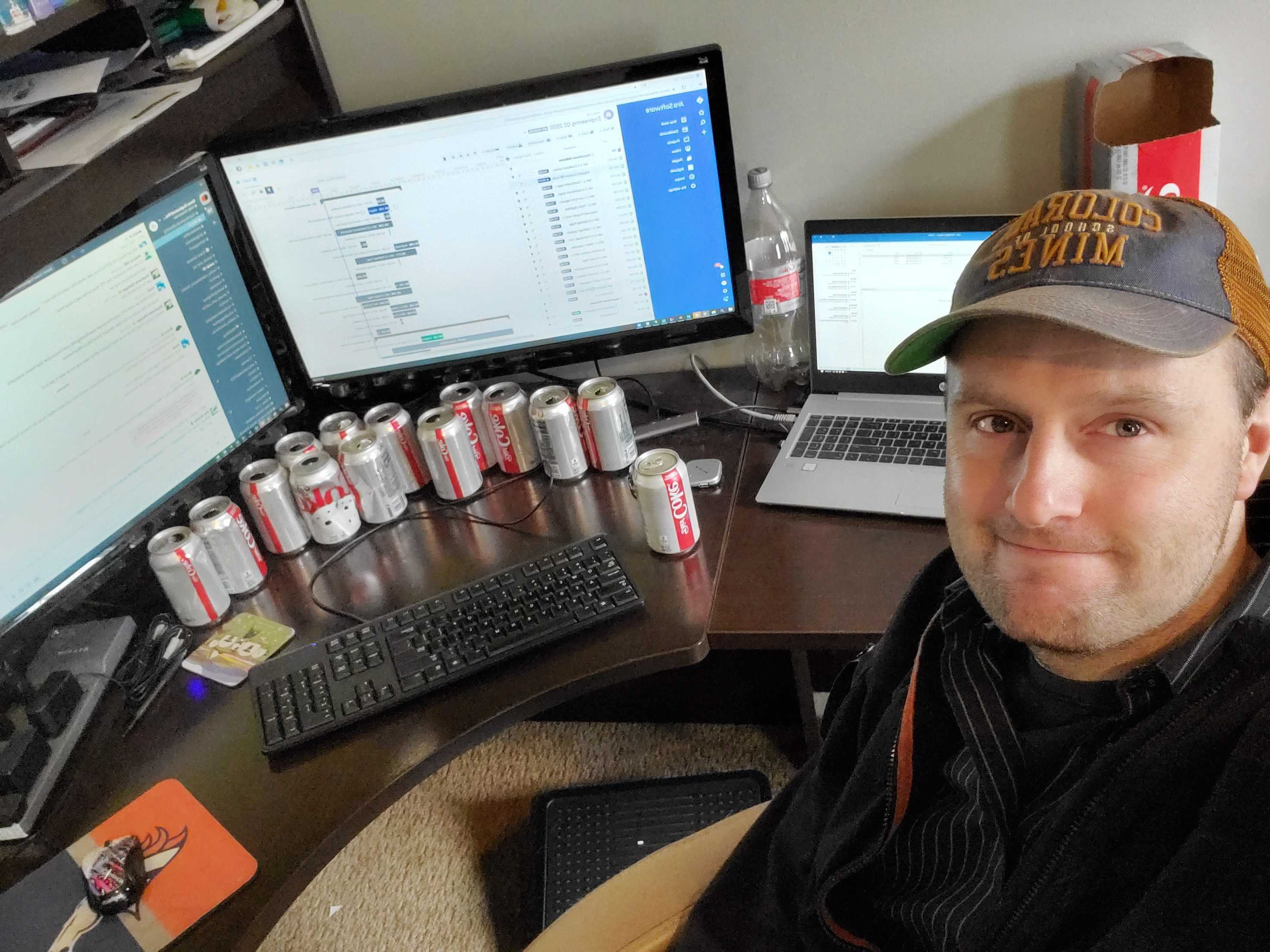 Andy Zimmerman is currently celebrating 2 years at Grace after coming aboard as our CTO. Andy leads our ever-expanding Engineering team who are bringing us into the technological age of IIoT with our GraceSense Predictive Maintenance System. When everyone else was panic buying toilet paper, Andy stocked up on the real essentials; Diet Coke.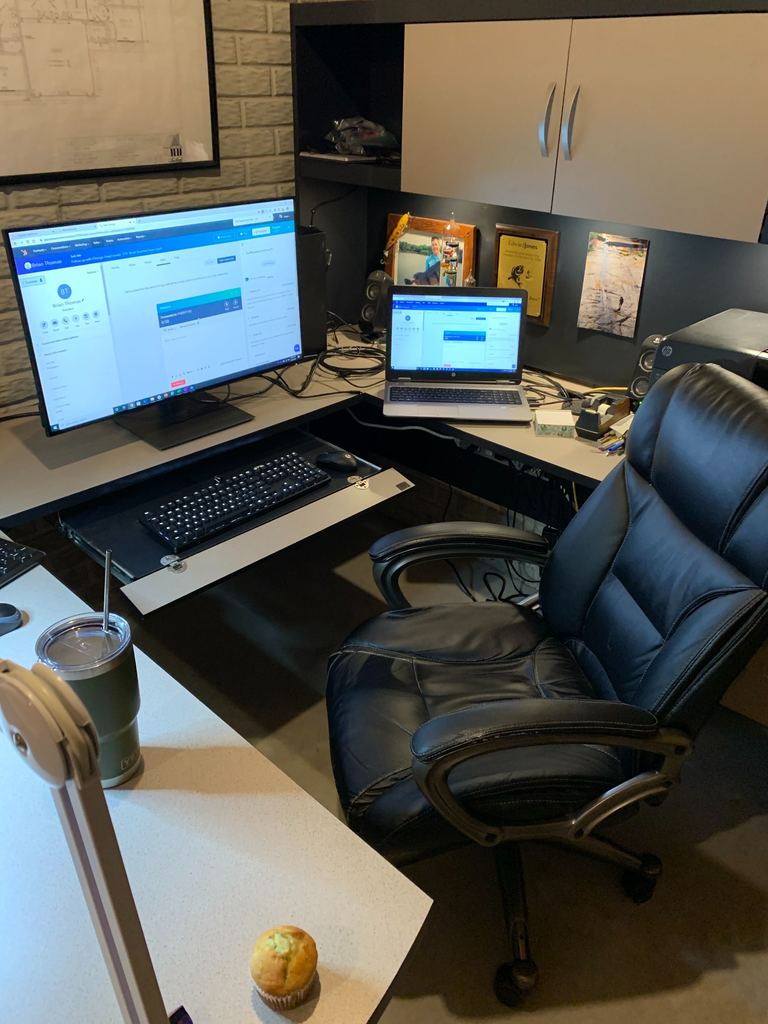 If you chat with one of our main points of contact in sales, this is where Chris Schneck will will be taking care of all your needs. Chris is our European, Middle East, and Africa (EMEA) Business Development Specialist. His global reach starts from right here at home.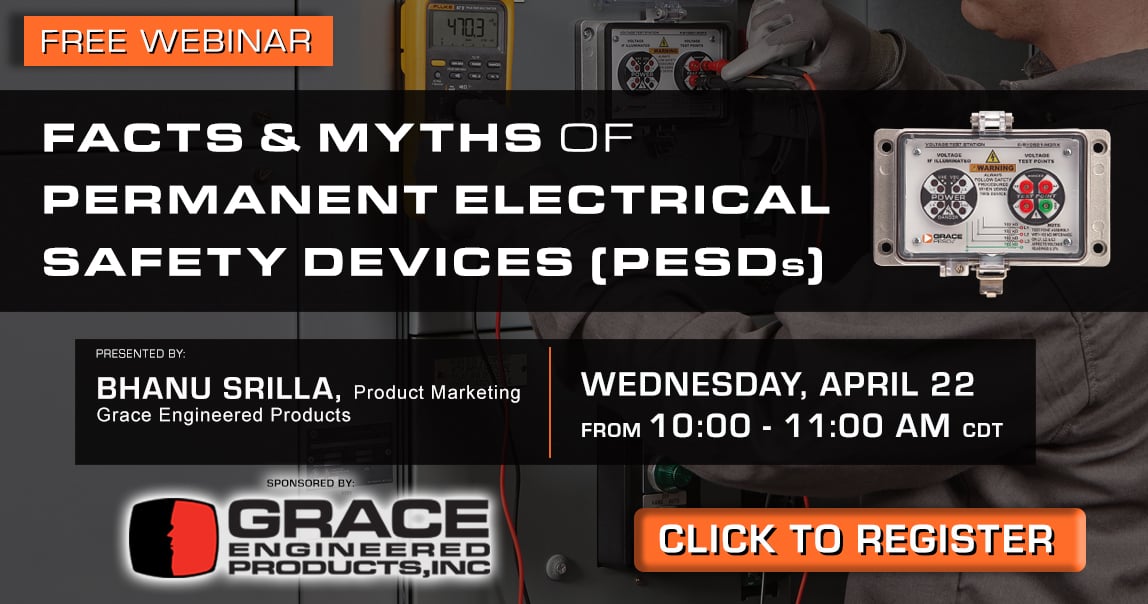 Registration is now open for our next FREE webinar. The topic is on GracePESDs | Facts & Myths of Permanent Electrical Safety Devices. We'll be streaming live next Wednesday, April 22 at 10:00 am - 11:00 am (CDT) with Bhanu Srilla, CESCP, CMRP, & Technical Product Director at Grace Engineered Products, Inc. Click here to register!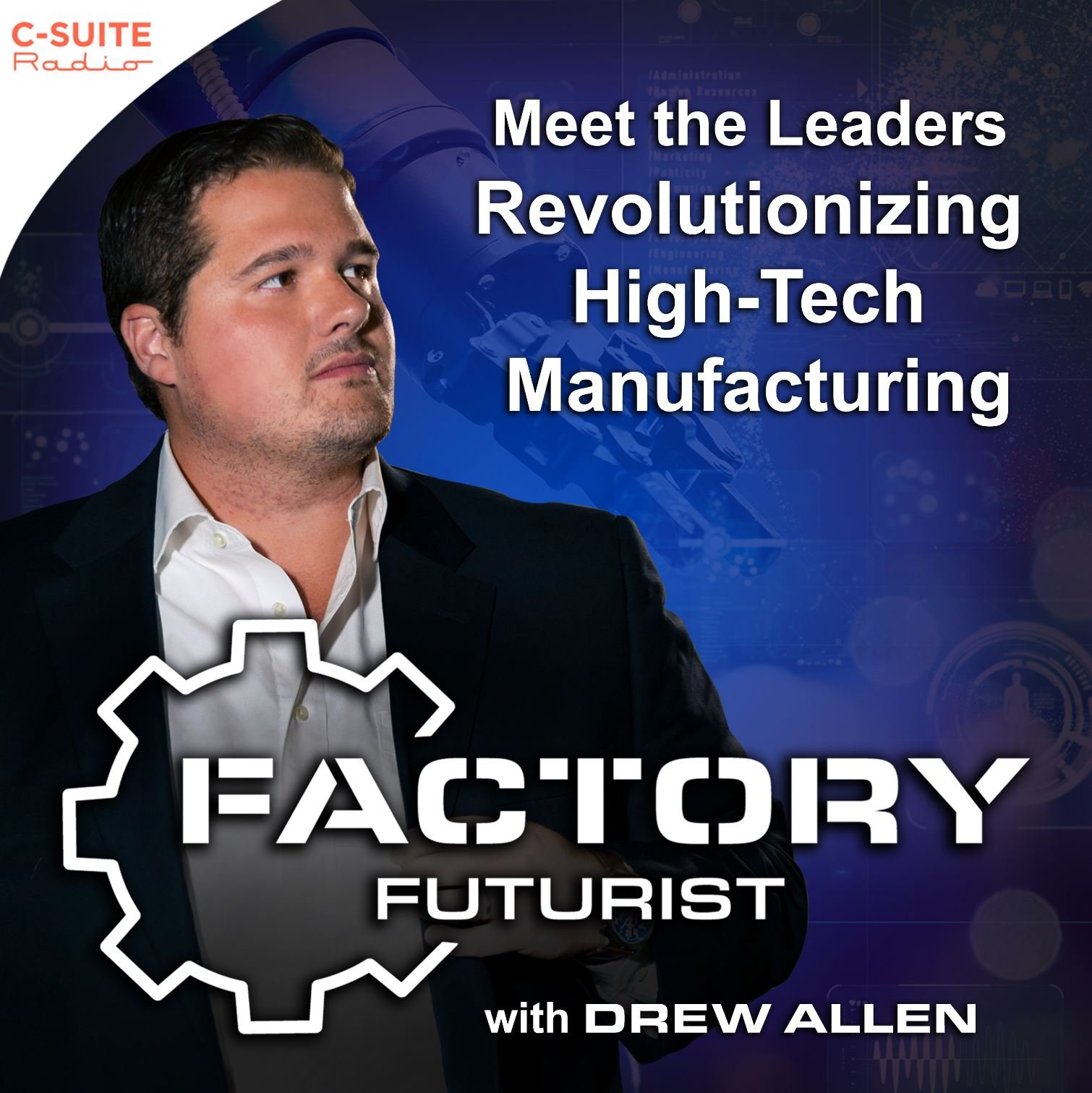 Don't miss the incredible connections and conversations being made on the Factory Futurist podcast with Drew Allen. Be sure to check out the first two episodes. New episodes coming soon!
"It is our duty to find a solution for this Coronavirus and share it with the world." - Frank Hurtte
Drew & Frank discuss how companies have coped in the past in the midst of crises and how the landscape of the way we do business is changing, in many cases, for good.
Frank Hurtte is the Founding Partner of River Heights Consulting. He combines the battle scars of 28 years of front line "in the trenches" experience with over 13 years of service to knowledge-based distributors and their manufacturer partners.
Frank's Blog: http://thedistributorchannel.blogspot.com/
We are social distancing! HUMPDAY Giveaways will be temporarily suspended. But in the meantime, please feel free to comment below and let us know how you're doing
&
Have a SAFE week!