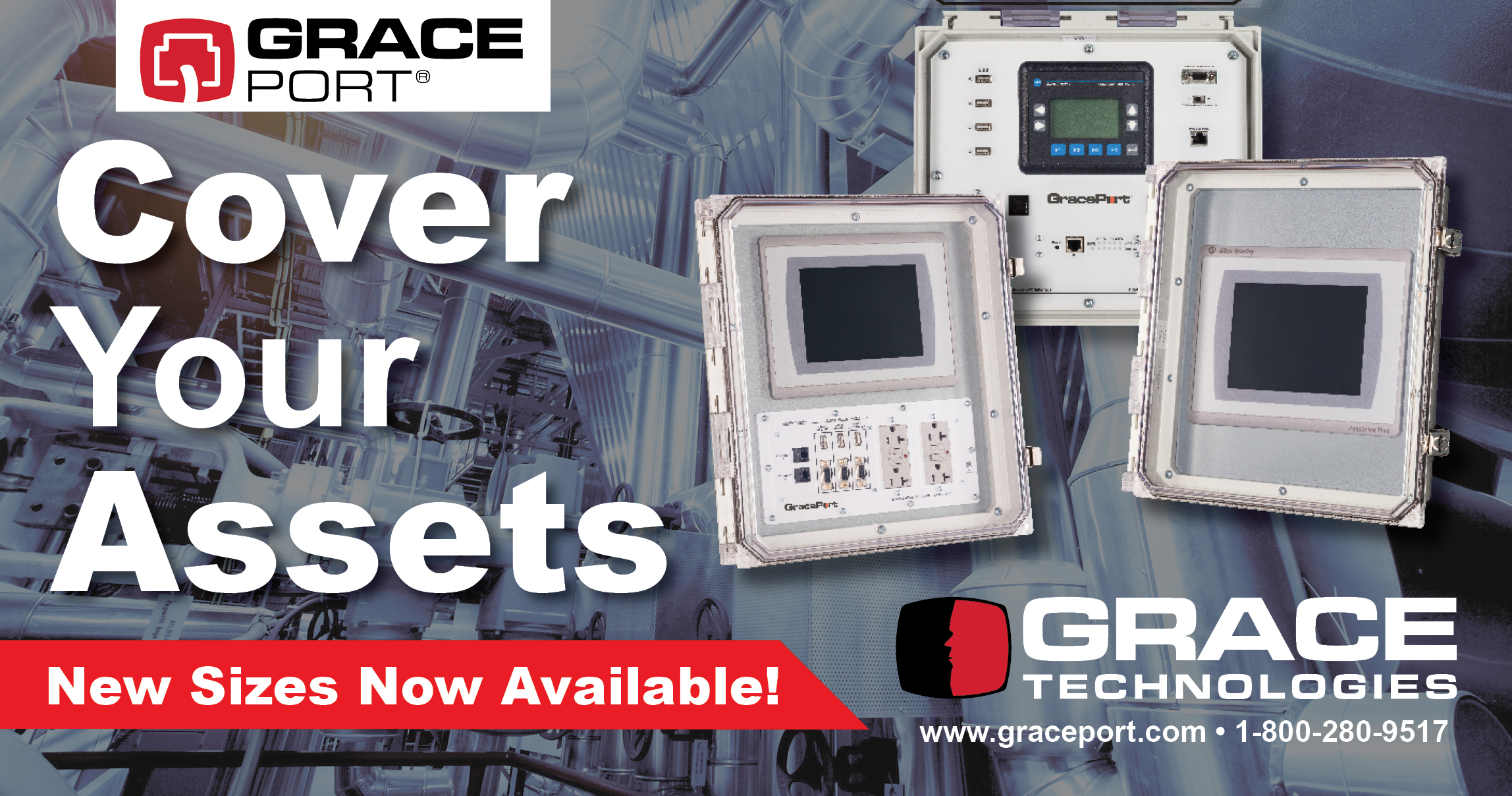 The Human Machine Interface (HMI) market was valued at $4.3 billion in 2020 and is projected to reach $5.6 billion. As more companies are adopting advanced industrial automation and with the evolution of the Industrial Internet of Things (IIoT), the demand for HMIs to provide better efficiency and monitoring capabilities will undoubtedly continue to rise in Industry 4.0 revolution.
As the manufacturer of the GraceSense™ Predictive Maintenance System, which utilizes IIoT monitoring and reporting tools compatible with HMIs, the realization of industry-wide HMI dependence has been in our peripherals for some time. With this in mind, we curiously thought, how can we protect and augment these devices for end-users?
Because HMIs can be found in nearly every assembly line and manufacturing plant and are used on a daily basis, it's not uncommon for them to eventually get damaged. Typical HMI warranties will only get you so far when yours becomes damaged. Most do not cover the repair of damage due to abuse or misuse.
HMI manufacturers typically cover failure in HMIs that are not intended by the original manufacturer. If it's not functioning how it was intended, they will most likely replace it. If it has become damaged either suddenly or over many years due to harsh working conditions, you'll most likely need to fend for yourself. And suddenly, your HMI is out of commission for a period of time unknown and you may experience unplanned downtime as a result.
The HMI repair business is highly competitive due to the frequency of damaged units. A quick Google search on HMI repair services will populate your page with plenty of repair companies. Repairing damaged HMIs is costly but usually preferred over a complete replacement if warranty coverage is not an option. But what if we told you we can help you avoid this costly scenario altogether?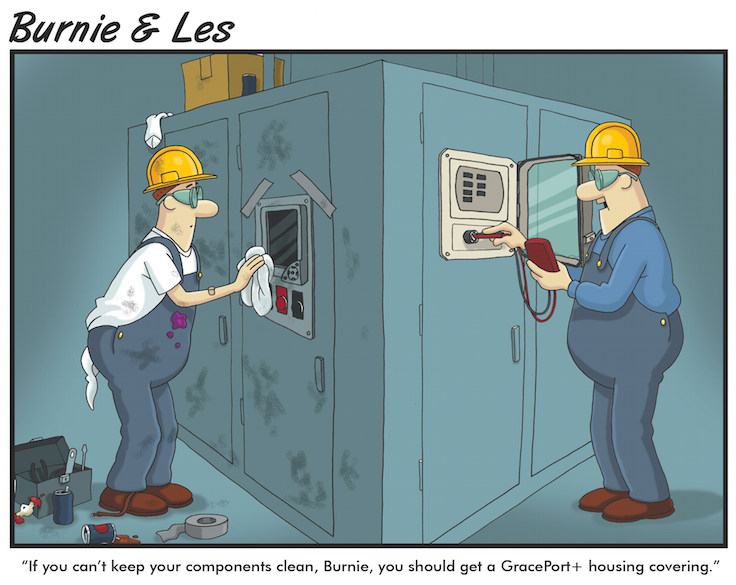 For the ultimate HMI protection, we've got you covered! In our 30+ years of manufacturing fully customizable GracePort panel interface connectors, we've found that many of them are installed alongside HMIs which sparked a curious innovation. We created a solution to put these neighboring devices within the same home.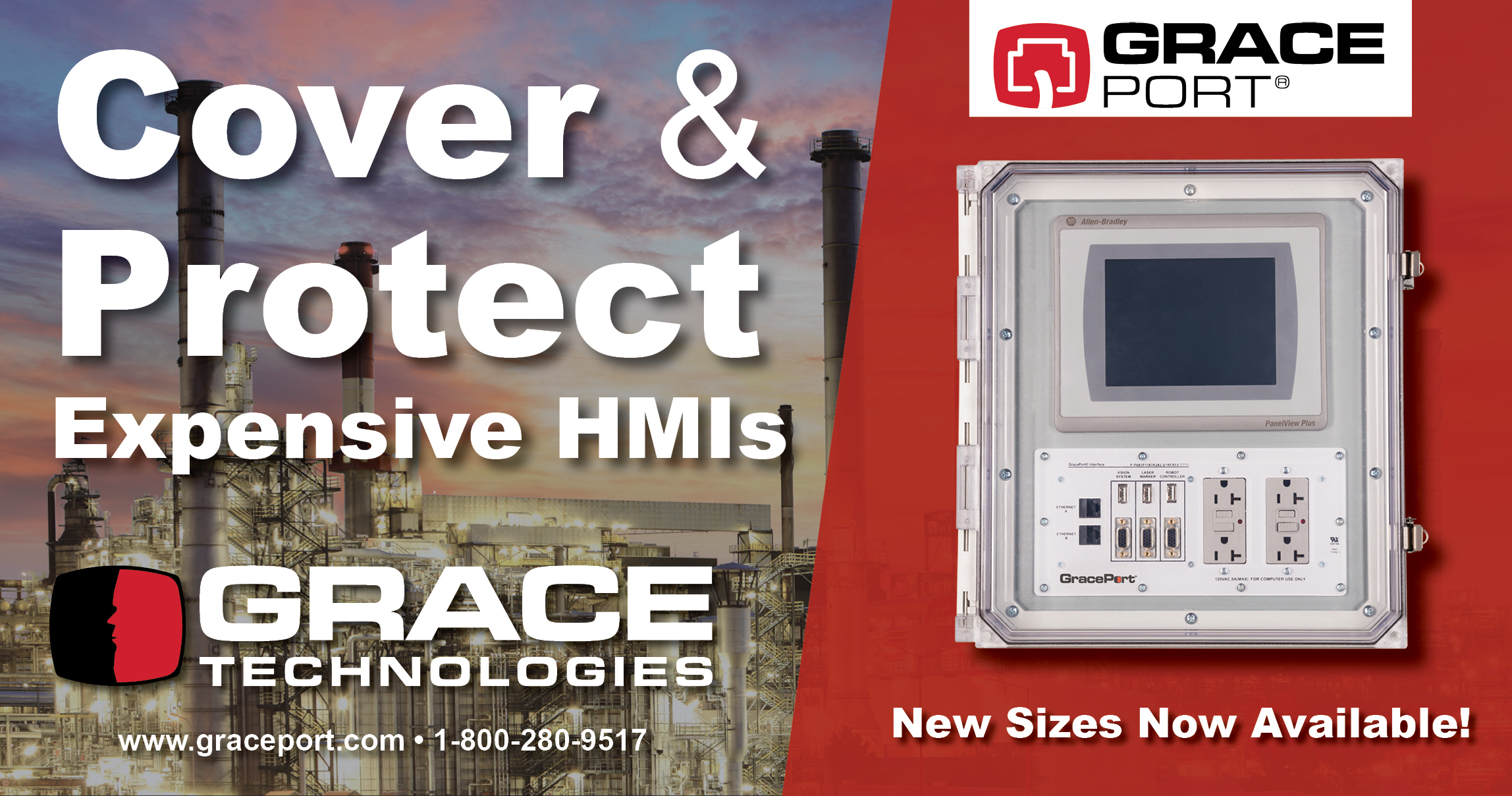 The GracePort+ is an HMI cover kit that features an extra-large housing to provide protection for your HMI and can also be configured with our full suite of GracePort® components and power options as well as our GracePESDs® Safe-Test Point and voltage indicators.
The GracePort+ features a strong and rigid design, mounting securely to the outside of an enclosure and provides convenient access to your high-end components. This HMI cover kit is designed to provide protection for HMIs from dust, dirt, oil, water, and other environmental contaminants found in the industrial setting. The standard GracePort+ HMI cover is UL Recognized (Types 1, 2, 3, 3R, 4, 4X, 12, & 13) and UV Rated for outdoor applications.
Let us know how we can help you find the perfect fit for your HMI application! We have five available sizes: 10", 12", 14", 16" and 20" and you can even configure your own GracePort+ online. Keep in mind, that we do not sell HMIs. Our GracePort+ cover kit includes the protective housings and/or the optional configurable components for your existing HMIs. The cost of protecting your HMIs is just a click away.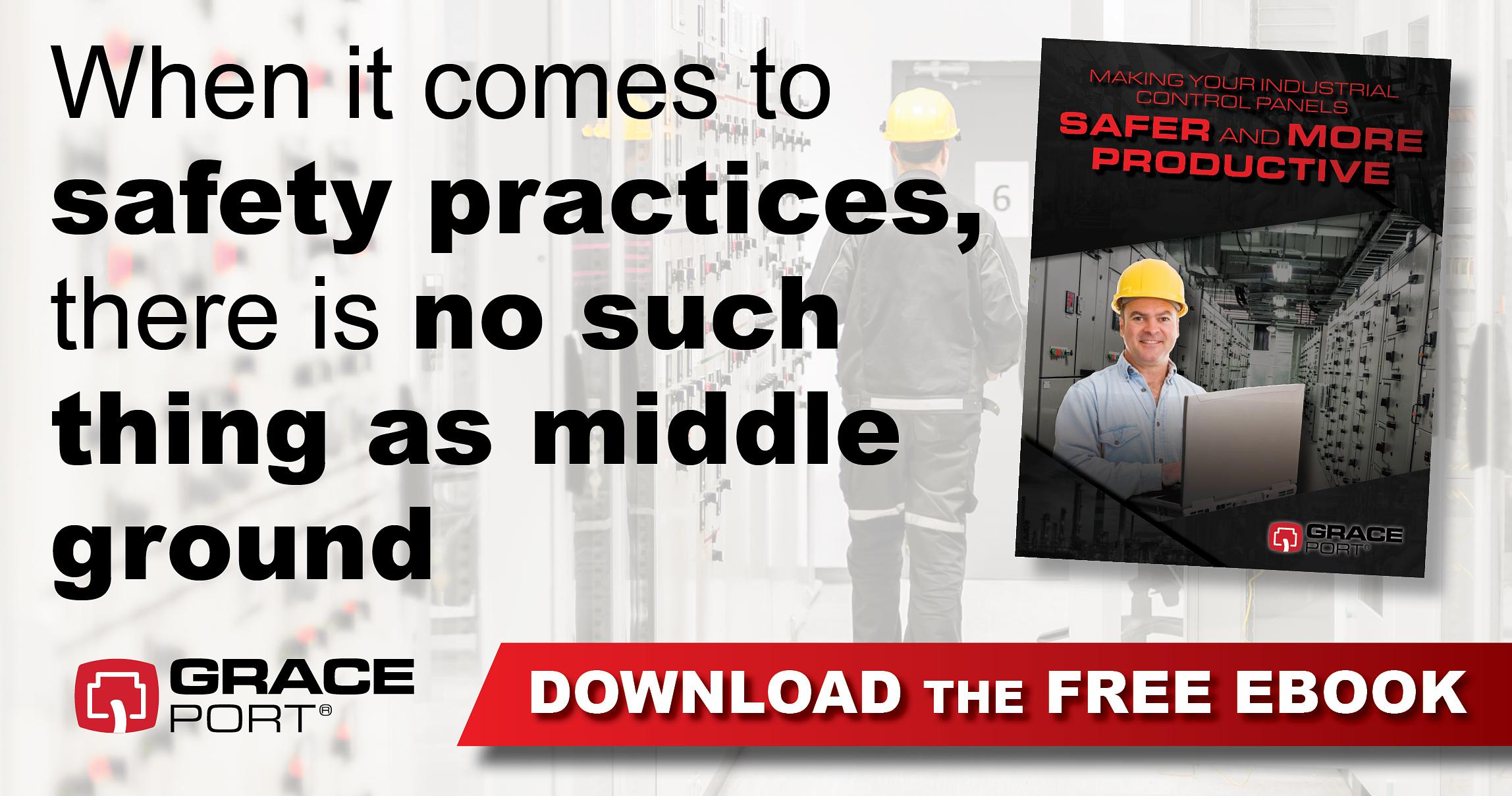 Learn how you can make your ICPs safer and more productive with our FREE GracePort eBook! In this comprehensive ICP analysis, we look back at the problem our GracePort panel interface connector was initially created to solve. Starting with historical data of ICP safety incidents, we report how panel interface connectors improve ICP task productivity by 90% and mitigate safety risks.


Date: April 14 | Location: Hershey, PA | Booth Number: #102

Next week, we will be exhibiting at Schaedler Yesco Expo in Hershey, PA. Stop by for an in-person demonstration of our GracePort+ HMI protective covers and more of our solutions! The gentleman in the video above will be there in person to tell you all about how Grace Technologies is making maintenance safer, smarter, and more productive!
---
Stay safe and have a great week!