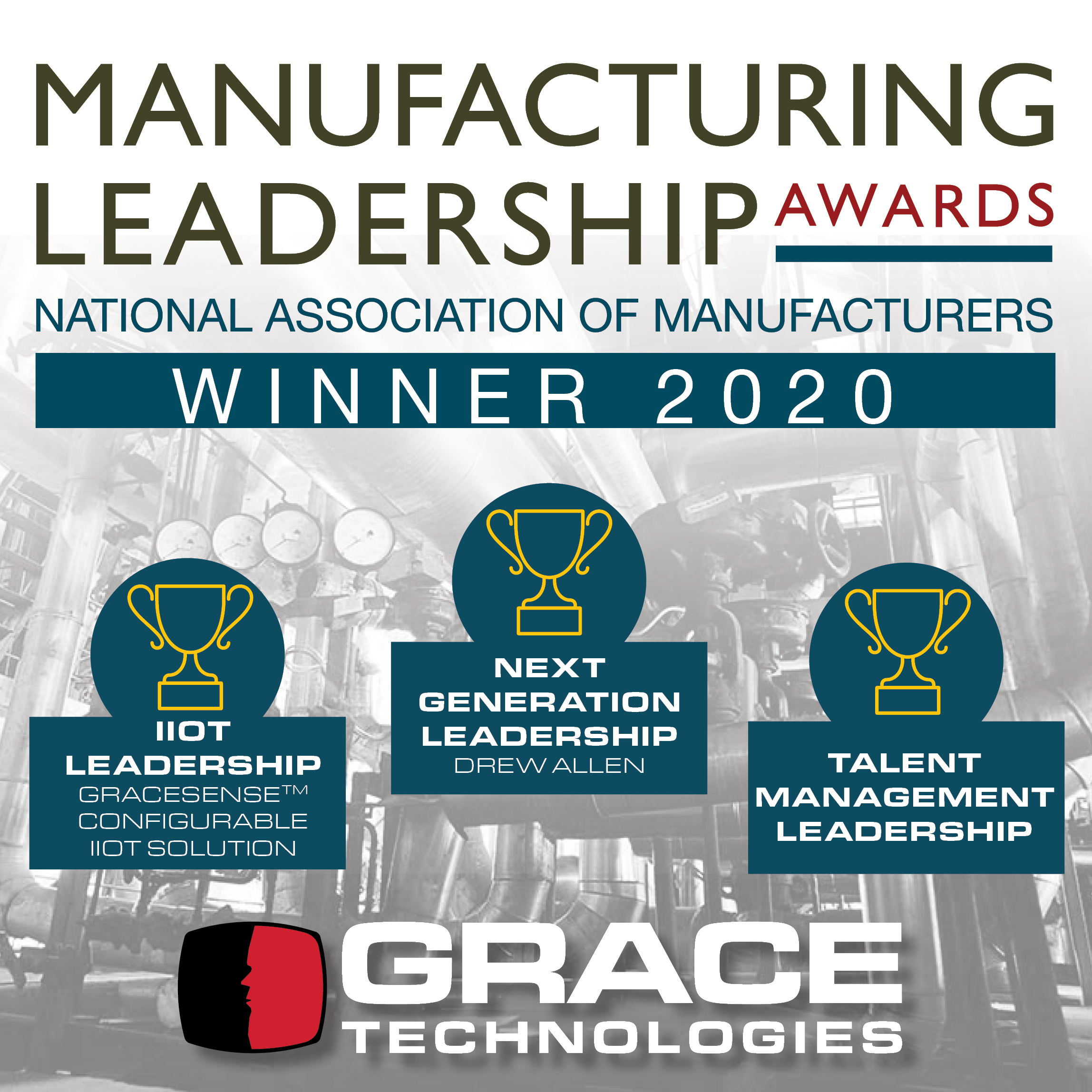 Grace Technologies has been recognized as a Manufacturing Leadership Awards winner for its outstanding achievement in three categories: Next-Generation Leadership, Talent Management Leadership, & Industrial Internet of Things Leadership. We submitted entries in these 3 categories that honor outstanding achievements by individuals and organizations that are shaping the future of global manufacturing.
Next-Generation Leadership
Drew Allen, VP of Strategic Development, has been recognized by the Manufacturing Leadership Council as an individual who, through his ideas and achievements, has established that he embodies and exemplifies the leadership qualities required in the Manufacturing 4.0 era. Follow the Factory Futurist podcast to see the incredible connections Drew is making with entrepreneurs and visionaries who are shaping the Manufacturing 4.0 era.
Talent Management Leadership
Grace was also honored with an award for Talent Management Leadership for our efforts in a Cultural Transformation project. Our leadership team created new and overhauled existing policies to reflect a modern business with an innovative cultural approach. Examples of this include an improved corporate value system, company social engagements like weekly happy hours, and implementing an unlimited paid time off program called Responsible Time Off.
Industrial Internet of Things Leadership
The latest innovative line of predictive maintenance solutions from Grace was recognized in the category of Industrial Internet of Things Leadership. The IIoT centric GraceSense Predictive Maintenance System helps end users optimize their maintenance budget allocations through pervasive sensing, edge computing, and cloud-based predictive analytics that can provide actionable information to maintenance and reliability engineers.
How IIoT Can Stop Being a Buzzword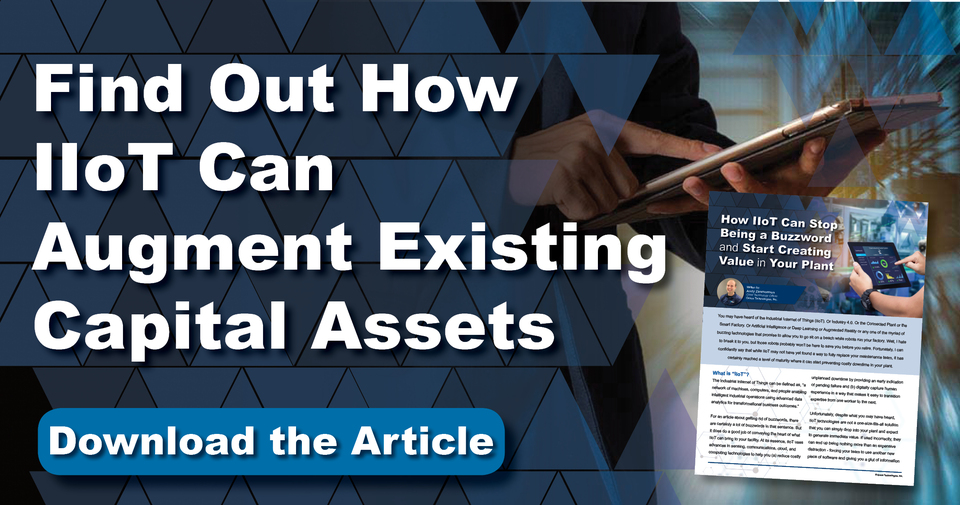 What makes us a leader in the Industrial Internet of Things space? The best place to start is with this article by Andy Zimmerman. Andy is Grace's CTO and the architect behind our GraceSense Predictive Maintenance System. You may have heard the buzz, but now hear how IIoT technology can work for you.
The Factory Futurist Podcast

Don't miss the incredible connections and conversations being made on the Factory Futurist podcast with Drew Allen. Be sure to check out our latest episode. New episodes coming soon!
Subscribe to the Factory Futurist podcast:
Google Play
iTunes Podcasts
Stitcher
TuneIn
iHeartRadio
---
Stay safe and have a GREAT week!