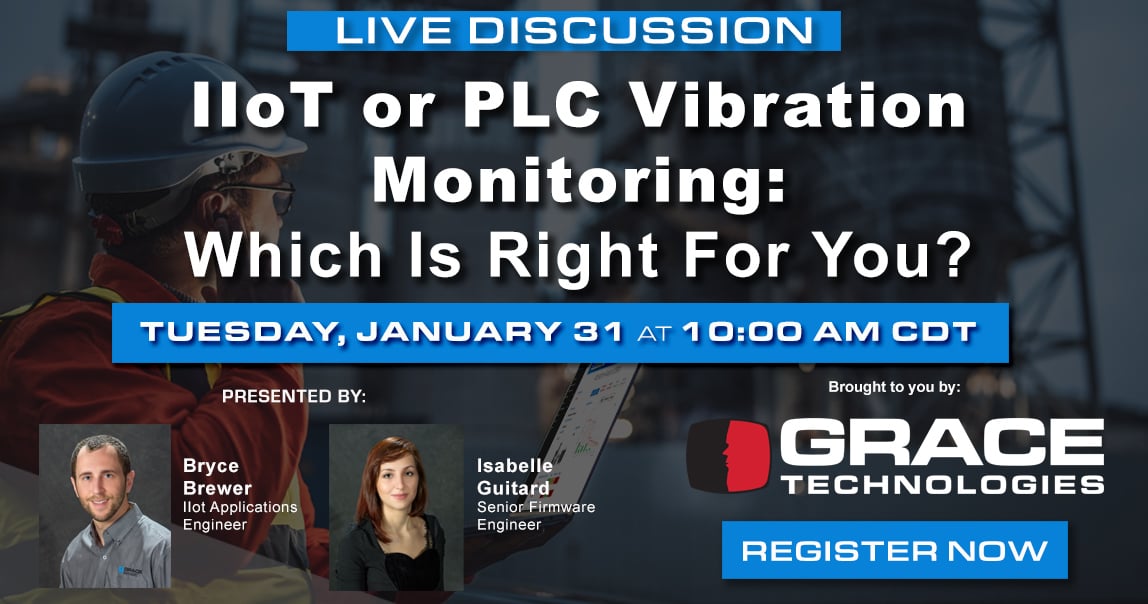 You're invited to join us on Tuesday, January 31 for our next FREE webinar: "IIoT or PLC Vibration Monitoring: Which is Right for You?" Our GraceSense™ Engineering Team, Bryce Brewer & Isabelle Guitard will demonstrate how vibration monitoring allows you to monitor the equipment critical to your operation continuously. This will enable you to keep an eye on your equipment from a central location, reducing the need for on-site inspections, and increasing efficiency. This can also allow you to quickly respond to any issues that may arise, reducing the risk of unplanned downtime. But which method of vibration monitoring is right for you? Register today to find out!
Vibration Monitoring Benefits
Vibration monitoring is different from route-based vibration analysis with an accelerometer permanently installed on a piece of equipment. With the onset of IoT, being able to quickly deploy low-cost wireless solutions while maintaining a long battery life has been made possible. Some vibration monitoring options only trend overall vibration, similar to a vibration switch on a piece of machinery. They warn you that high vibration amplitude has been detected, but do not provide any defect classification or aid in the troubleshooting process.
An ideal vibration monitoring solution should incorporate the same concepts as route-based vibration analysis. This enables data capture and analysis hourly versus monthly with route-based vibration analysis, providing over 700 times the number of readings than is normally recorded. Algorithms can be implemented to use collected data to build upon the ISO standards to refine thresholds based on the signature of the specific machine being monitored. This allows production and maintenance managers to be able to schedule a time to bring the line down for maintenance activities instead of being at the mercy of the equipment.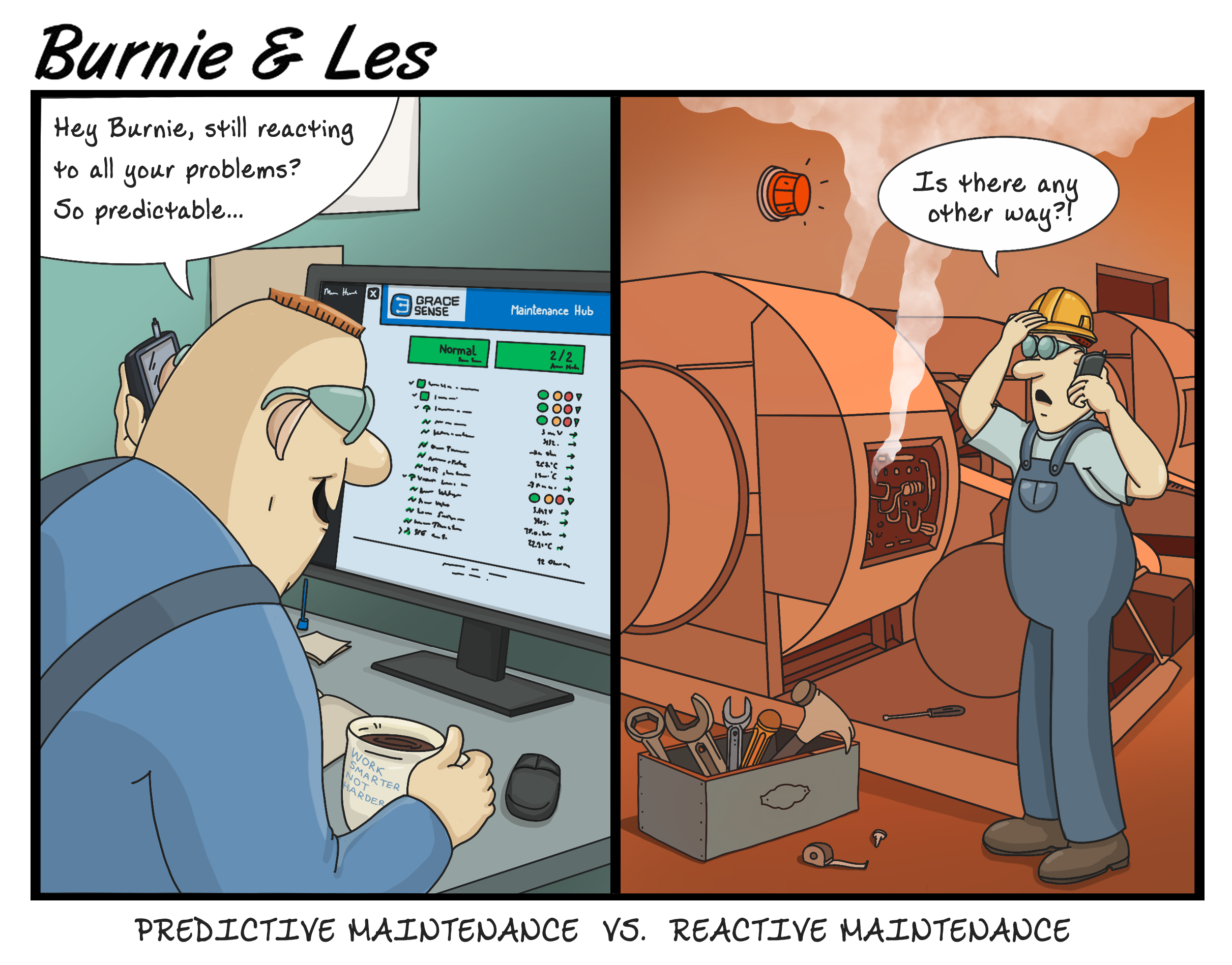 This solution empowers maintenance staff that might not be well versed in vibration analysis to be able to use the actionable information provided by a vibration monitoring system to make decisions. In cases where additional assistance is needed from trained vibration technicians or consultants, the wealth of gathered data will be able to aid the technicians in finding the root of the problem.
When making a large capital expenditure on machinery, your should start to think about how they will monitor that equipment to ensure they meet the uptime numbers that are used to justify the expense. A more reliable plant is a more profitable plant.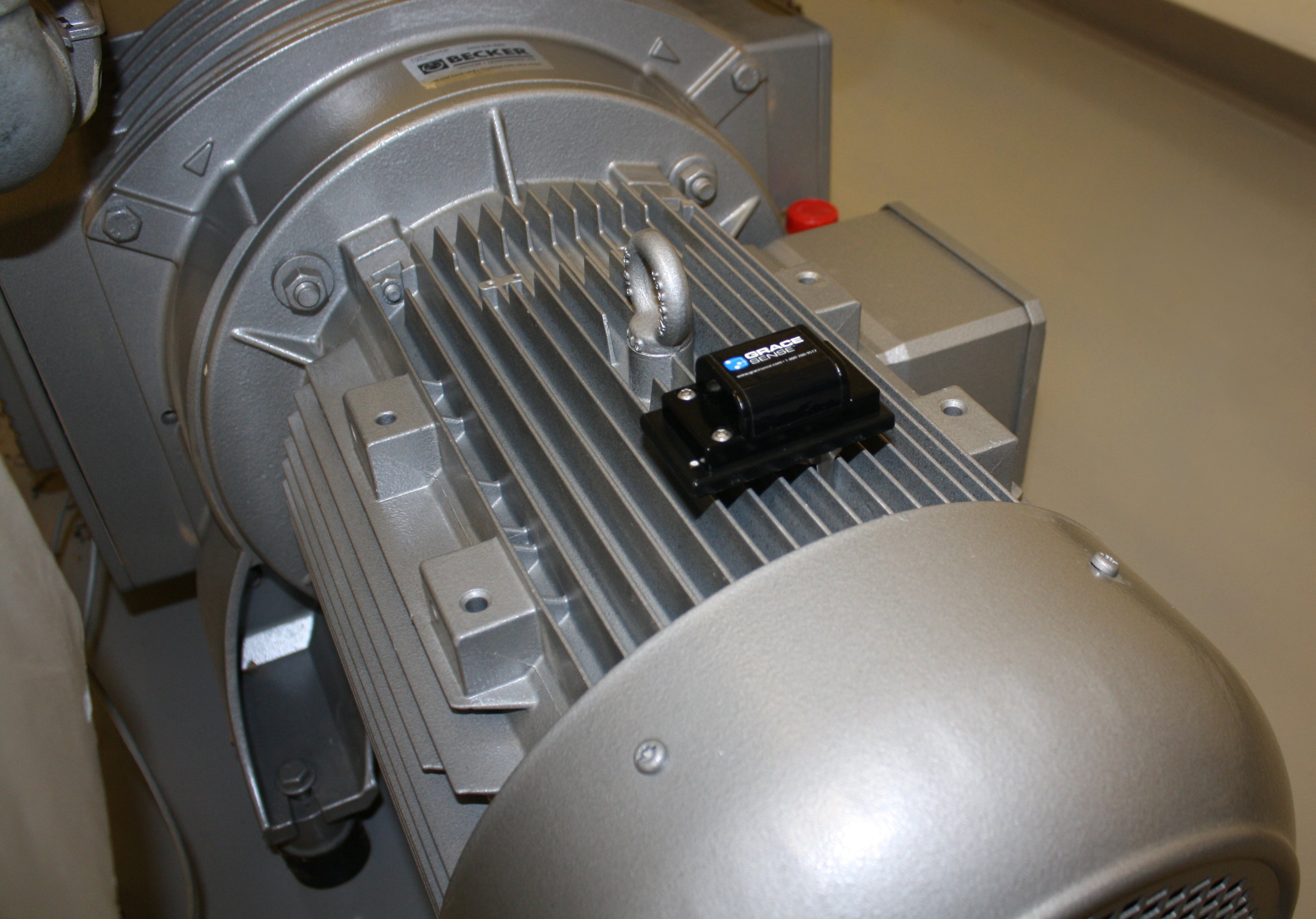 Deployment of the GraceSense™ Predictive Maintenance System, an IIoT smart monitoring system, will improve conveyor maintenance management in the following ways:
Vibration: Anomalous vibration occurs when a conveyor breakdown is impending. The application of a vibration monitoring device will provide early detection and additional time to prepare the necessary repairs when abnormal vibration harmonics are detected early on. A vibration monitoring device detects malfunctions by continuously monitoring the machinery and will send an alert to personnel to schedule maintenance and avoid an unexpected breakdown.
Temperature: In the event of a bearing failure and/or misalignment on a conveyor system, a temperature monitoring device will capture a significant rise in temperature over time due to the increased load placed on the motors and drive system. When a sensor detects a temperature increase early on, dedicated personnel will receive an alert that the monitored point requires attention. The failure prediction and alert enable personnel to act fast to prevent unplanned downtime.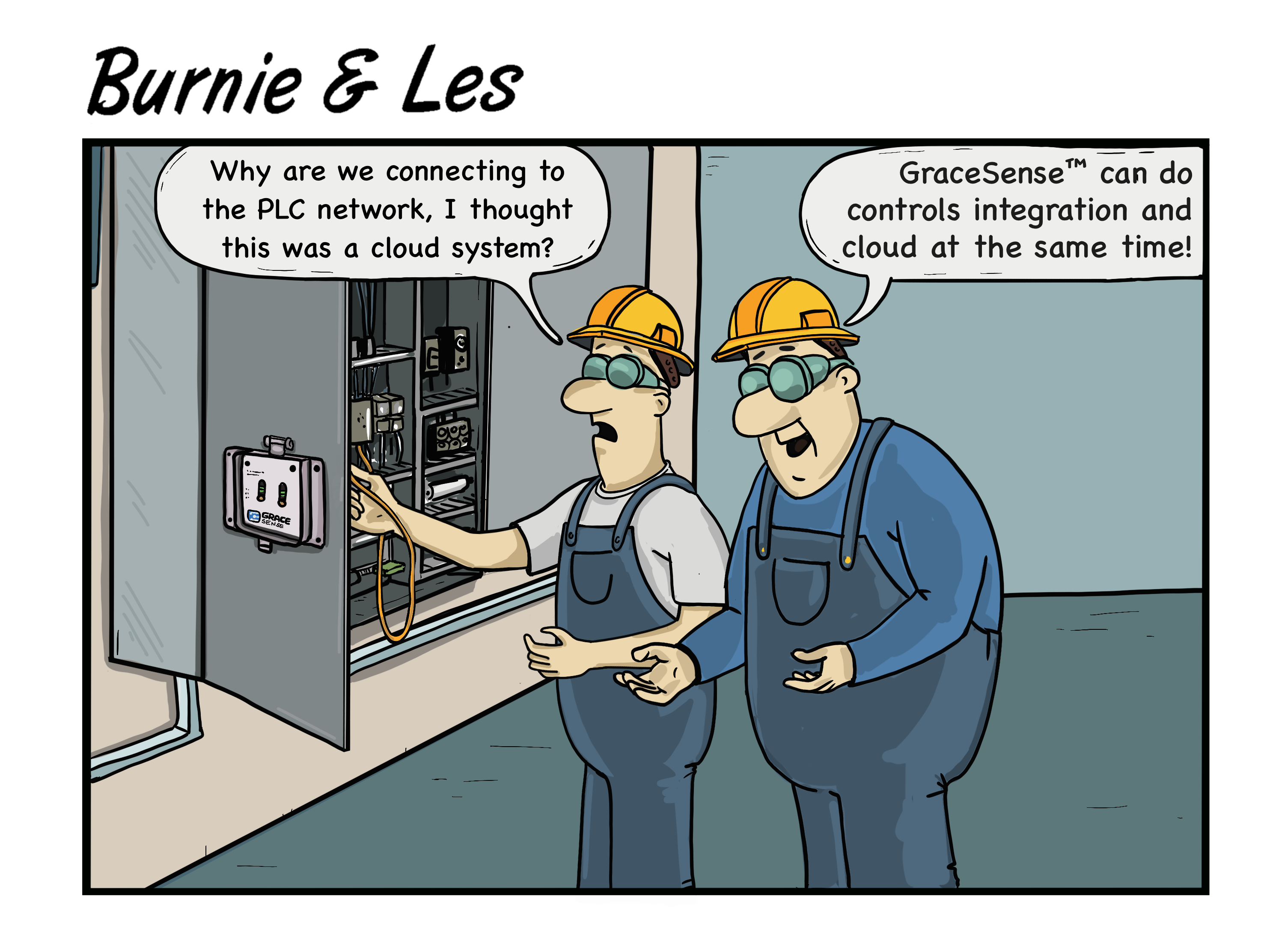 GraceSense™ technology improves overall plant reliability, safety, and maintenance metrics by remotely
monitoring asset health and sending timely notifications to plant floor personnel through SMS or email
alerts with pre-configured, step-by-step remediation instructions when anomalous behavior is detected.
Our GraceSense™ IIoT devices provide advanced analytics about machine health to prevent unplanned downtime. Wireless condition monitoring solution capable of providing real-time, sensor-based insights to almost any industrial application. Learn how you can get started today with our Starter Kits: