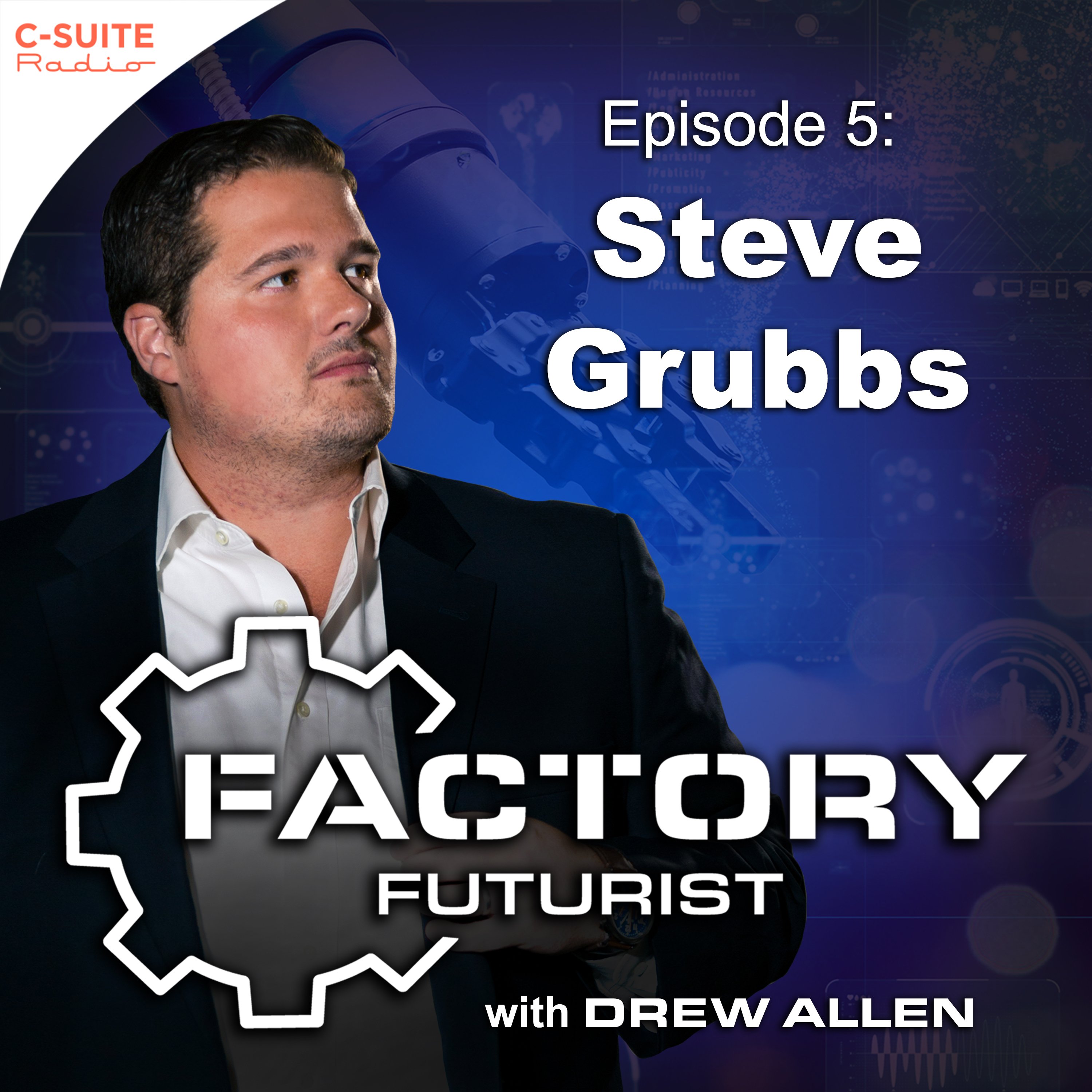 Steve Grubbs, founder of VictoryXR, Discusses his World Leading Company for Providing AR/VR Curriculum in Schools
Welcome to the Factory Futurist Podcast where we profile the thought leaders, technologies and companies revolutionizing high-tech manufacturing. We learn from the best about how they sustain high performance leadership in technology, their personal lives, and their companies. Subscribe via email or your favorite platform on the right. Thank you for listening.
Episode 005 Summary
In this groundbreaking episode, Drew meets with serial-entrepreneur Steve Grubbs as they discuss the future impact of Augmented Reality and Virtual Reality in the corporate training structure. They dive in on what it takes to become a successful entrepreneur, leading and managing multiple businesses, and time-management. These topics barely scratch the surface of this episode, as they talk more about the future of AR & VR. Learn from a leading innovator in this space about what advancements are emerging for everyday consumers.
"Don't be afraid to embrace new technology. New technology is always hard and there's going to be mistakes and challenges. But if you choose to be the laggard...you are choosing to give up a big new green field of either efficiency, customer acquisition, or marketing." -Steve Grubbs
About Steve Grubbs
Steve Grubbs is the founder of VictoryXR, VictoryStore.com, ChalkBites, and Victory Enterprises. Early in life, Steve served as Chairman of the House Education Committee in the Iowa House of Representatives and passed the largest technology funding bill in state history. More recently, he chaired the YPO Technology Network for two years. Today, Steve is working to create a place for virtual reality curriculum in schools. He has degrees in business and law from the University of Iowa.