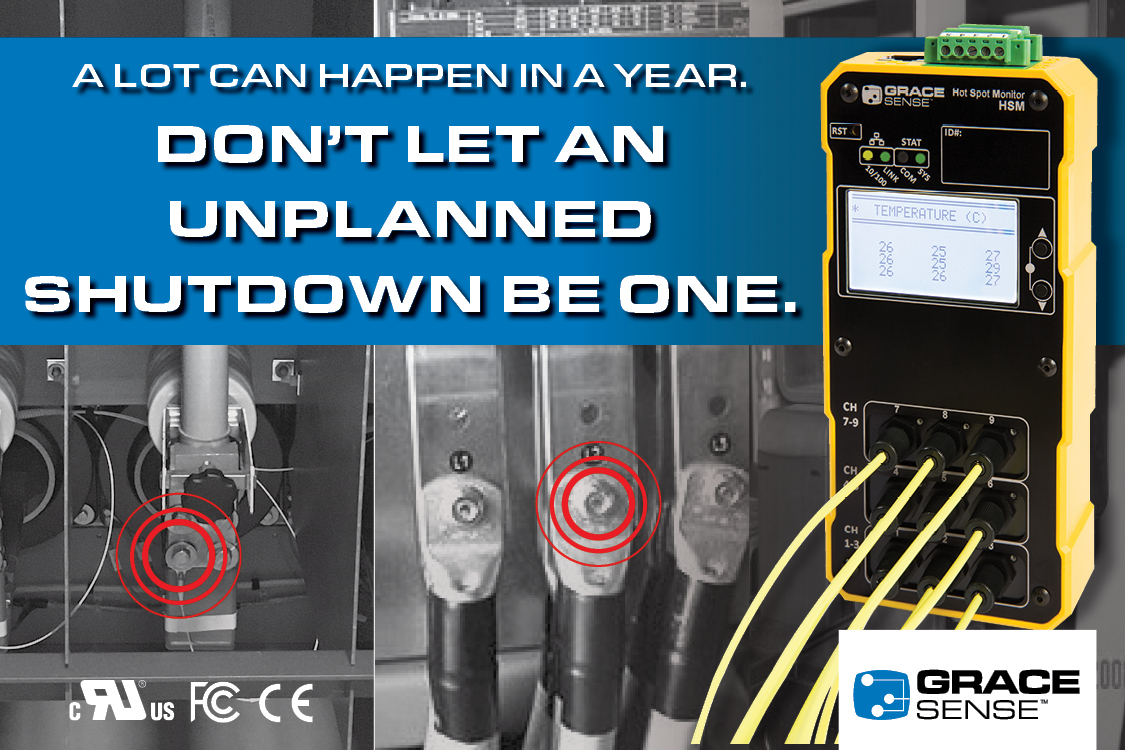 "Electrical system breakdowns are a leading cause of equipment and business interruption losses. It's a growing problem and the losses can be substantial – electrical systems constitute a major percentage of a property's total value." -Excerpt from our GraceSense eBook, 'A Proactive Approach to Electrical Maintenance'
A common factor in determining the reliability and uptime of an electrical system is the condition and the availability of the power distribution equipment such as medium voltage and low voltage switchgear, transfer switches and MCCs used in the downstream. Many facilities utilize open-door routine thermography programs to prevent downtime. These inspections, however, are periodic snapshots in time and usually only performed two to three times per year.
Since loose connections are the number one leading cause for electrical failures by contributing to over 30% of all electrical failures and are a major cause for power outages, we've devised a solution to monitor those failure points and prevent unexpected downtime. By continuously and remotely monitoring your critical uptime assets, you can rest assured knowing you'll be alerted to problematic behavior before it becomes catastrophic, resulting in unplanned downtime.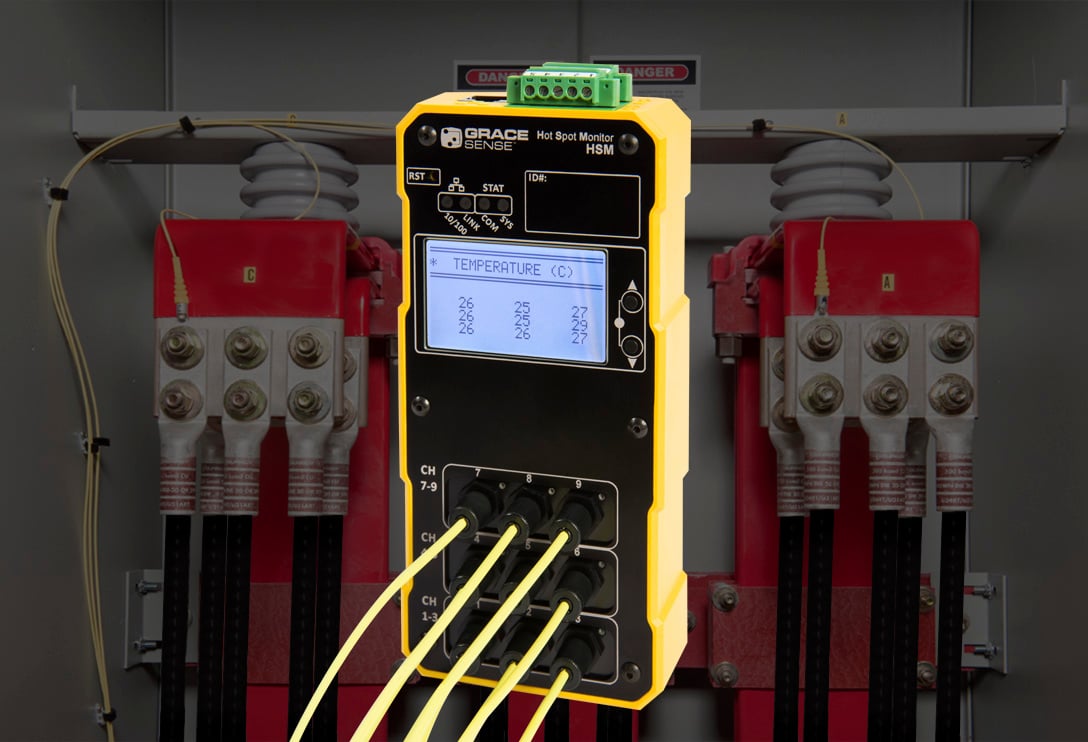 The Hot Spot Monitor is a non-conductive temperature monitoring and alarming device that identifies potential electrical hot spots and enables users to predict failures in electrical equipment. Identifying faults before they occur saves money when unplanned outages, service interruptions, and equipment failures are avoided.
The real win here is the ability to monitor the temperature data on a continuous basis while seamlessly integrating data into a plant-wide SCADA system. This technology also helps to monitor and trend temperature data on a real-time basis while the equipment is in fully loaded condition.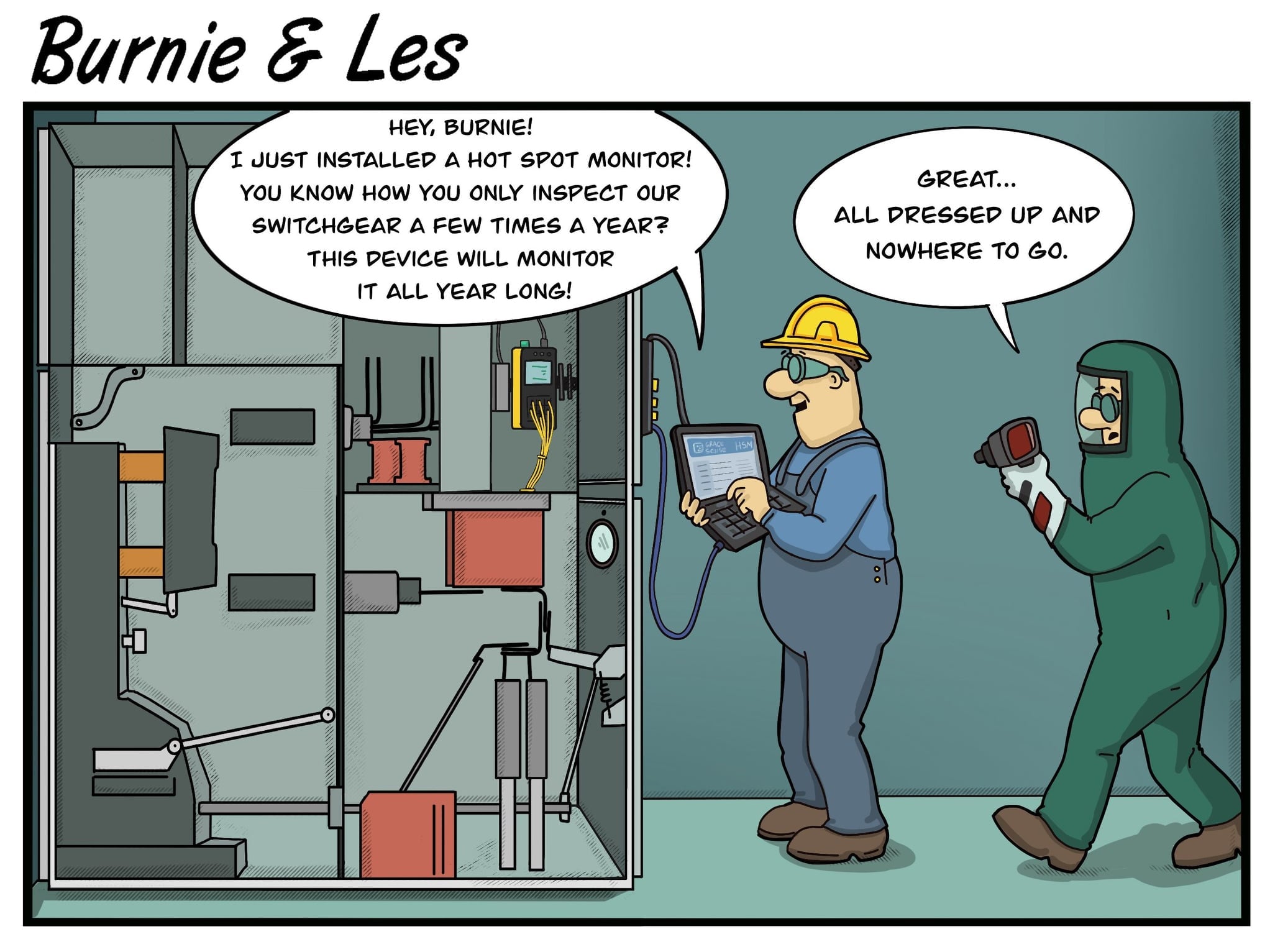 With the Hot Spot Monitor installation, the most important thing it has done for facilities is maximize personnel safety by completely eliminating hazardous exposure. It's an ideal solution that IR Viewing Windows partially sought to achieve, but due to the limited line-of-sight, hot spots on critical connections can remain undetected.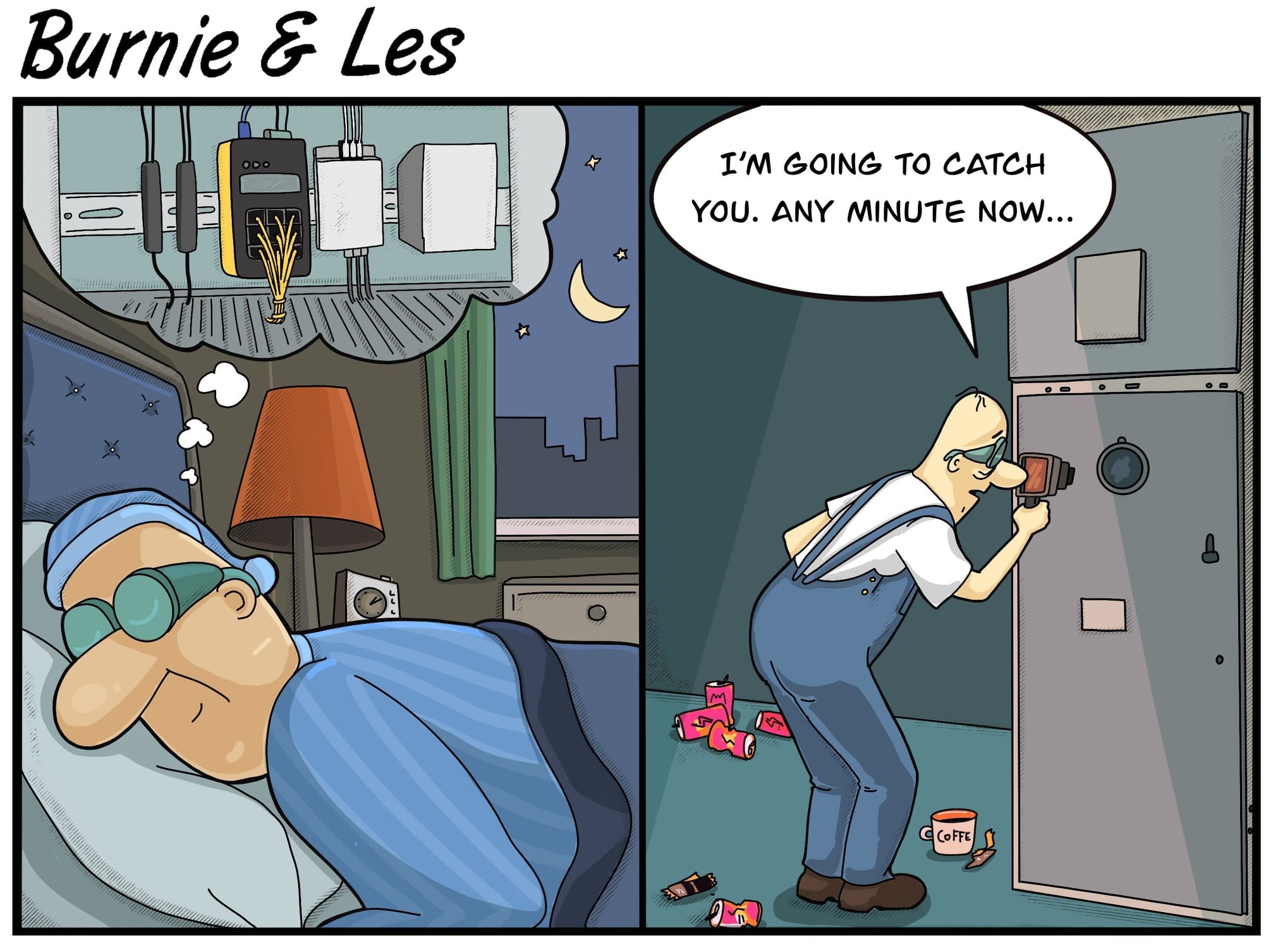 Hot Spot Monitors have turned out to be a highly compelling solution for their contribution to safety culture. The ability to monitor equipment and provide insights remotely has taken the safety risk out of the equation while improving adherence to industry codes and standards. In addition, the continuous monitoring of critical connection points will mitigate the risk of electrical failure. The following are the most common causes for electrical failures:
Top 10 Electrical Failures By Cause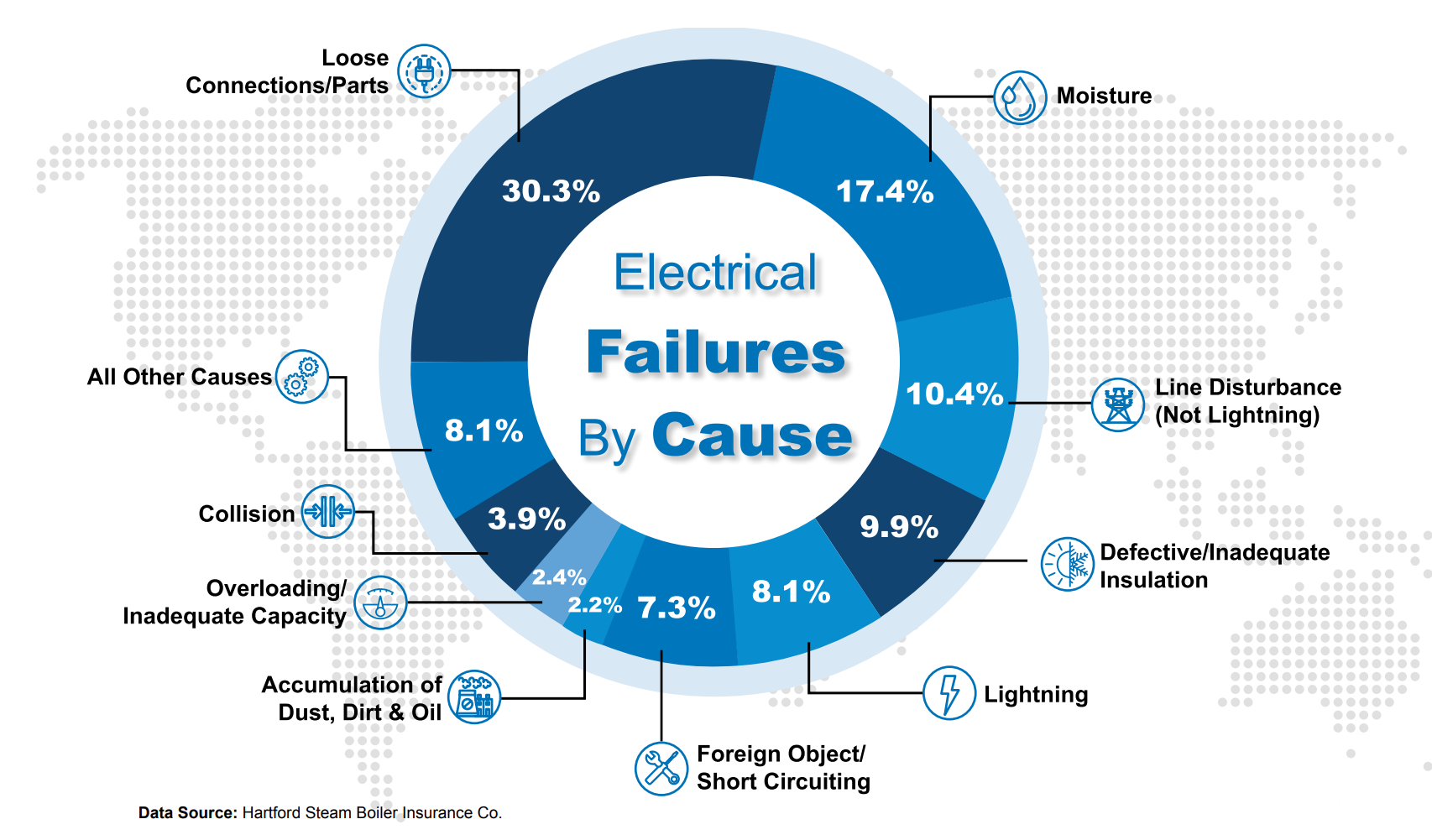 For more on how to prevent electrical failure and how the Hot Spot Monitor is changing the game of Thermography and Electrical Maintenance programs, we have penned an eBook analyzing the problems of IR Thermography and the features, benefits, and ROI of the Hot Spot Monitor. The content of this free eBook focuses on the concept of Predictive Maintenance and highlights opportunities that GraceSense predictive solutions have to offer.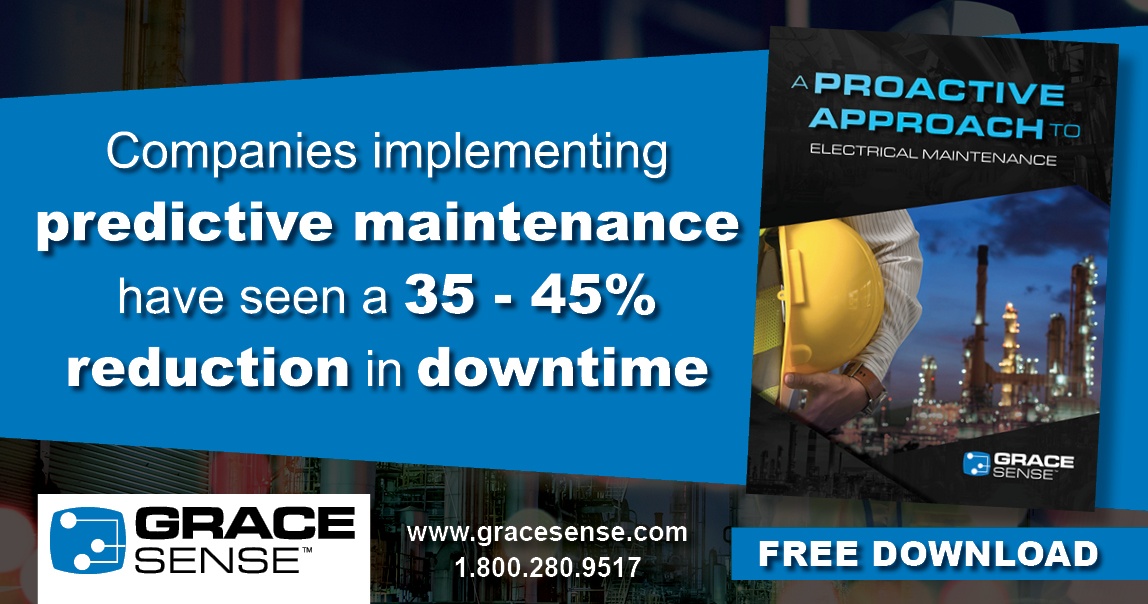 At Grace, reliability and electrical safety is not just our business; it's our mission. When your mission is to minimize downtime, our GraceSense predictive maintenance solutions have the answer. Check out this FREE eBook that explores the cost-benefit analysis of predictive maintenance, uptime strategies, causes of electrical failures, and more.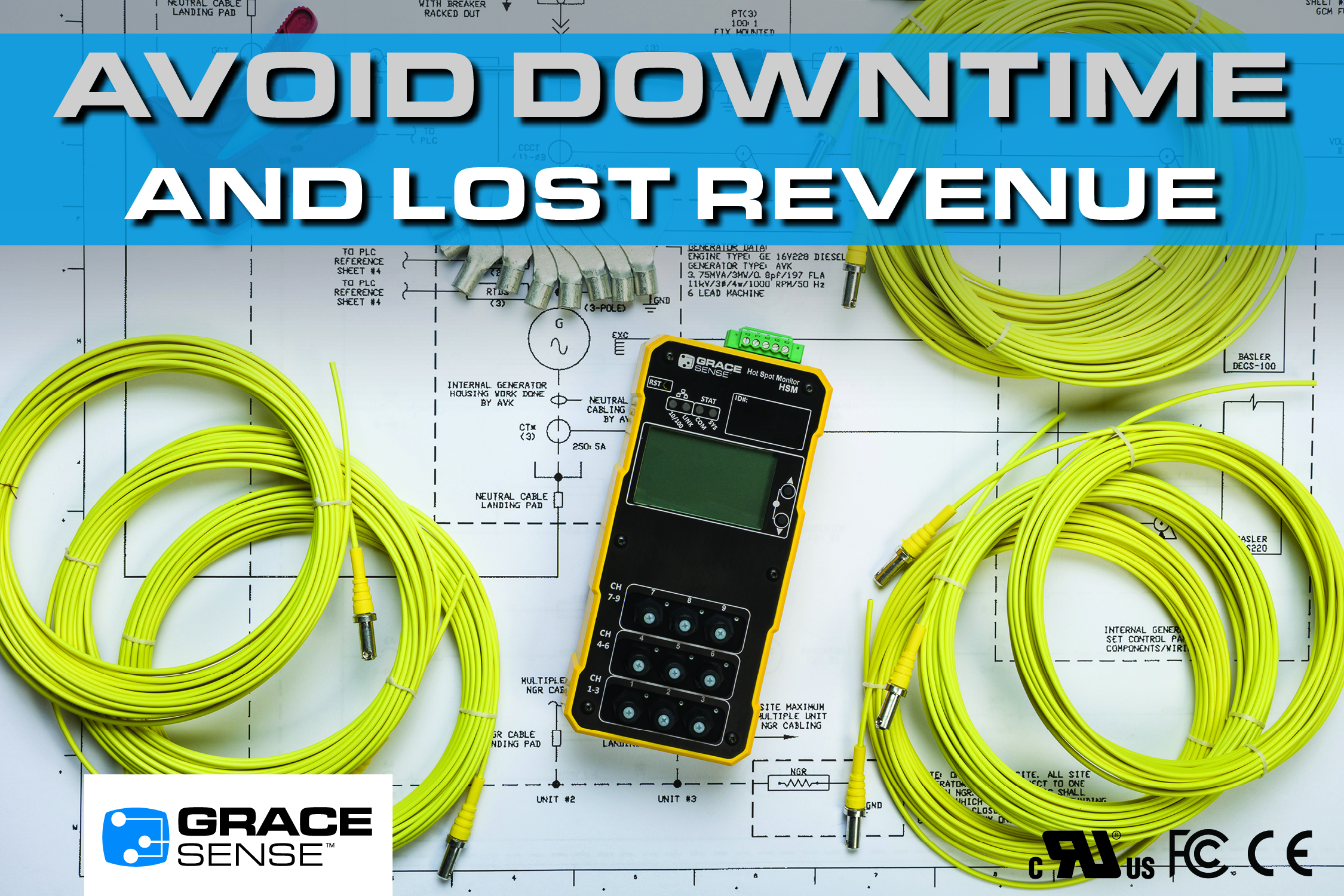 Interested in receiving a free product demo of the Hot Spot Monitor? Click here to sign up and we will put you in touch with a Grace Technologies sales representative!
---
Stay SAFE and have a have a GREAT week!