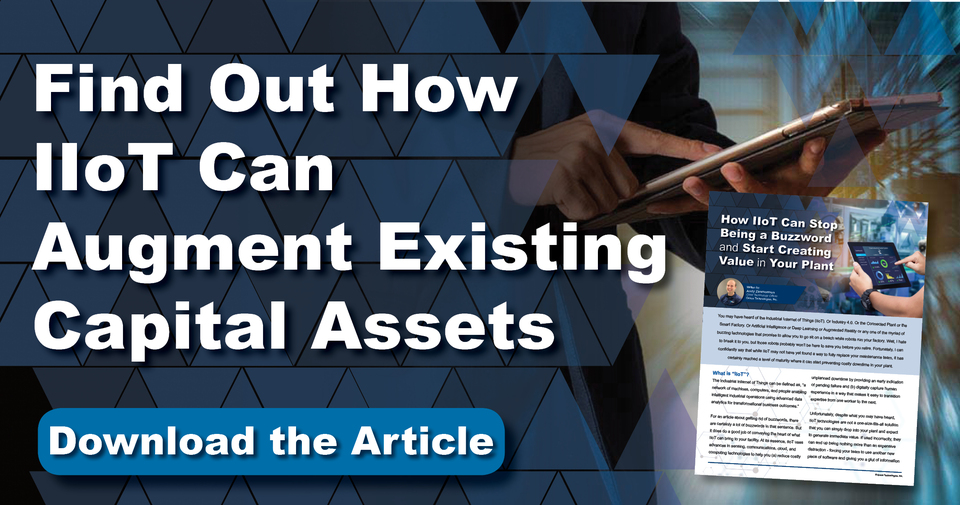 What Role Can IIoT Play For You?
Hot off the presses, we have a couple of brand new articles from two of the brilliant minds behind our GraceSense™ Predictive Maintenance System. One of the most exciting ideas of entering this new space is hearing our experts dispel the myths and analyze the promises made by our industry's favorite new buzzword, the Industrial Internet of Things (IIoT).
Authored by our CTO, Andy Zimmerman, "How IIoT Can Stop Being a Buzzword and Start Creating Value in Your Plant" is an excellent starting point for anyone ready to embrace and understand this new technology's potential. Andy puts it plainly in his opening, "Over the past decade, the promises of IIoT have been great, but we have yet to see a set of products truly rise up to meet the level of hype surrounding this space. There are good reasons for this: this stuff is hard, the technology is young, and it will take some time to perfect. But that doesn't help you explain to management why your large IIoT expense is not yet generating any justifiable return on investment."

Fortunately, there is an area in which IIoT is starting to create industry-wide value: monitoring vibration in rotating equipment. This idea is taken a step further in what I consider to be a fitting sequel to this buzzword analysis article. Having read this and touched on motor vibration monitoring, you may be wondering, "Okay, now I understand what this technology is capable of, but why motor vibration analysis?" Application Engineer, Bryce Brewer, has the answer.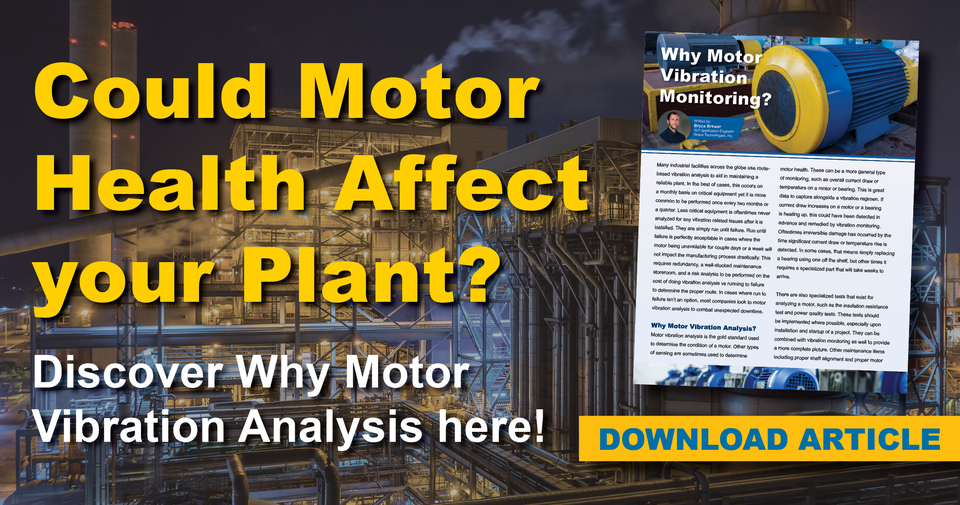 The article states that "motor vibration analysis is the gold standard used to determine the condition of a motor." And it's a strong statement that may raise other questions, such as what is actually occurring during motor vibration analysis? Who performs the analysis? And finally the big question in the title itself, "Why Motor Vibration Analysis?"
For more information on the GraceSense™ Predictive Maintenance System, check out our most comprehensive breakdown yet with Bryce as he demonstrates the application from hardware to software. Subscribe to us on YouTube for more videos like these, as well as our expanding library of on-demand webinars with electrical safety and reliability experts across the industry!

Don't miss the incredible connections and conversations being made on the Factory Futurist podcast with Drew Allen. Be sure to check out our latest episode. New episodes coming soon!
Subscribe to the Factory Futurist podcast:
Google Play
iTunes Podcasts
Stitcher
TuneIn
iHeartRadio
---
Wishing you all the best for health and safety. Have a GREAT week!