As a prominent industrial IoT solutions provider, we're thrilled to announce the successful acquisition of Perpetua Power Source Technologies, a distinguished leader in thermal energy harvesting solutions. This strategic move aims to amplify the distribution of Perpetua's cutting-edge thermal energy harvesting technology through our extensive distribution channel. By integrating Perpetua's exceptional expertise and innovative products, we're poised to elevate our IIoT offerings and empower our customers to fully harness the advantages of perpetual, lifelong battery-free power.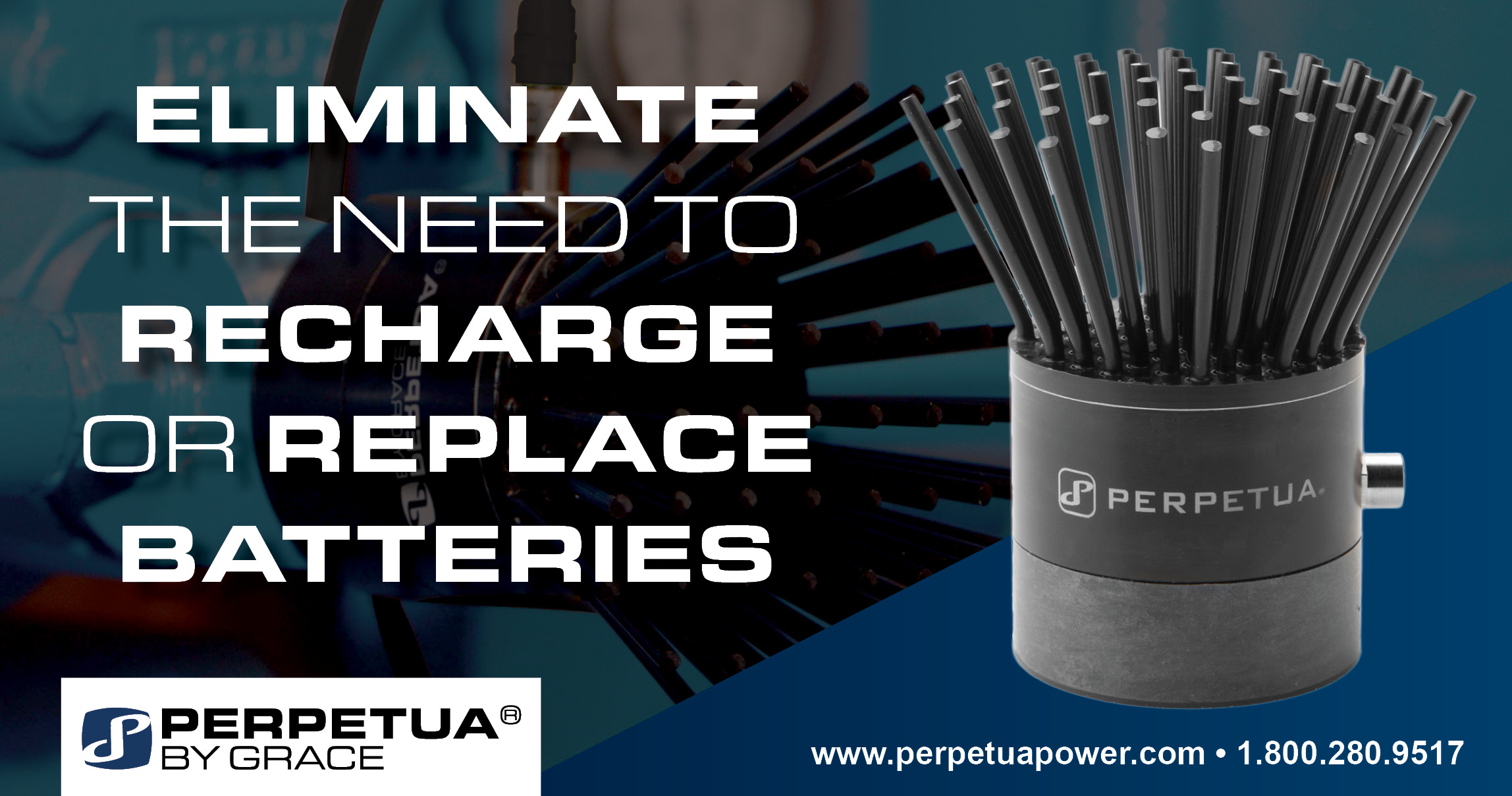 Perpetua Power Source Technologies specializes in energy harvesting technologies that function like renewable batteries, providing continuous power to the devices they support. By harnessing the ambient thermal energy in the environment, Perpetua's solutions eliminate the need for battery replacements and line power wiring costs. This increases usage rates and expands the range of environments and applications where reliable power is required. Perpetua's plug-and-play Power Pucks® are trusted by industry leaders such as Emerson and GE, powering wireless sensors in diverse sectors including metallurgy, chemical processing, power plants, oil and gas, and more.
With this acquisition, Grace aims to address the challenges posed by battery-powered operations in demanding industrial environments. By leveraging Perpetua's energy harvesting expertise, we can enable our IIoT solutions to operate in applications that were previously unfriendly to battery power, such as cold environments or scenarios requiring frequent updates from wireless sensors. This strategic move positions us as a leader in minimizing IIoT device operating costs and paves the way for enhanced reliability and efficiency.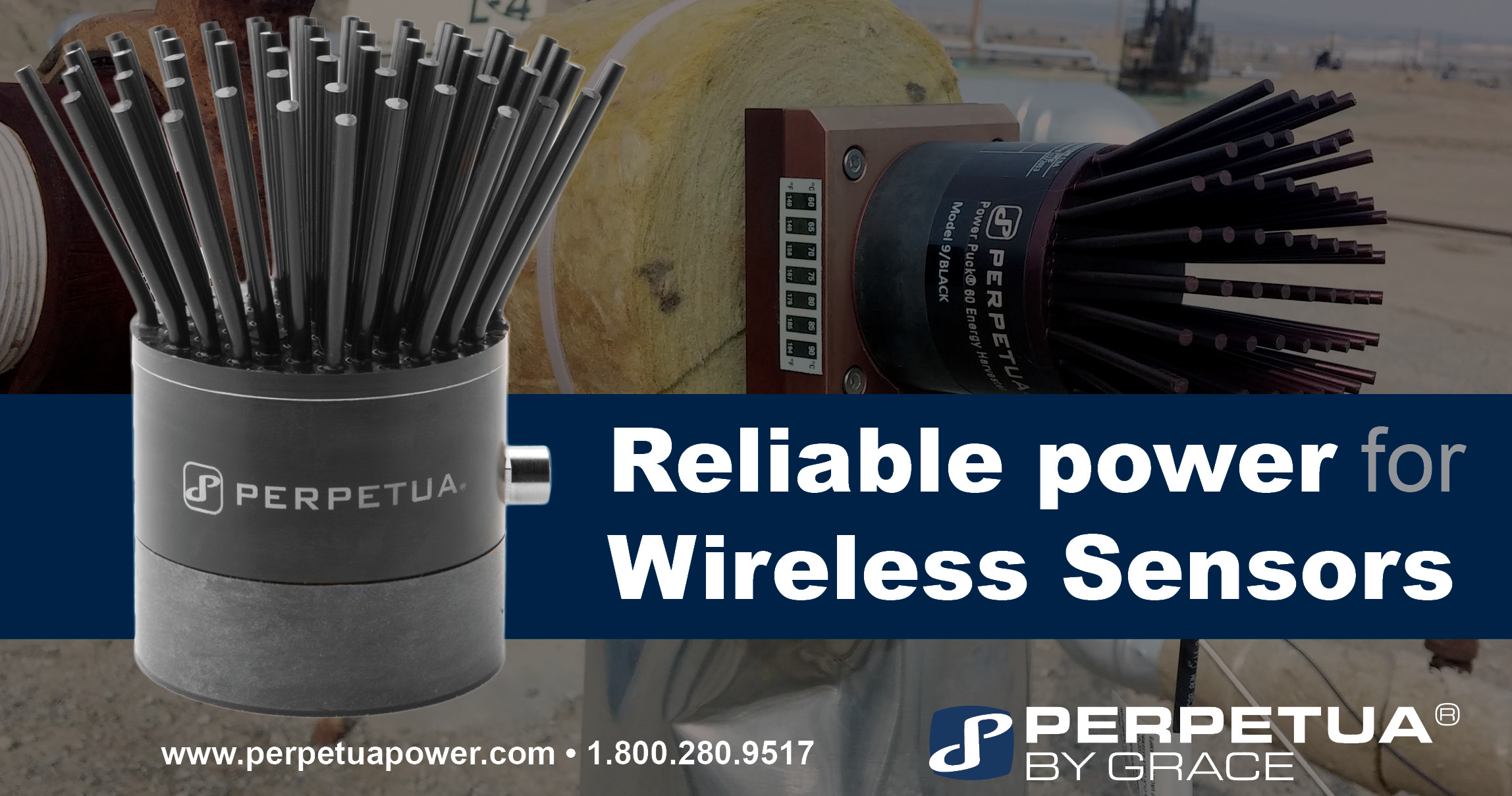 One of the key advantages of incorporating Perpetua's technology into our GraceSense IIoT solutions is the significant reduction in maintenance concerns associated with battery life. Our customers will no longer need to worry about battery replacements and can save on battery and replacement labor expenses. The extended lifespan of the thermal energy harvesting solutions enables uninterrupted operation and greater cost-effectiveness in numerous applications.
"Grace's acquisition of Perpetua expands the world of possibilities for the industrial internet of things. No longer are painful battery changes required for connectivity. This patented, proven technology will dramatically impact our customers by continuing to support our mission of making maintenance safer, smarter, and more productive," said Drew Allen, President & CEO of Grace Technologies.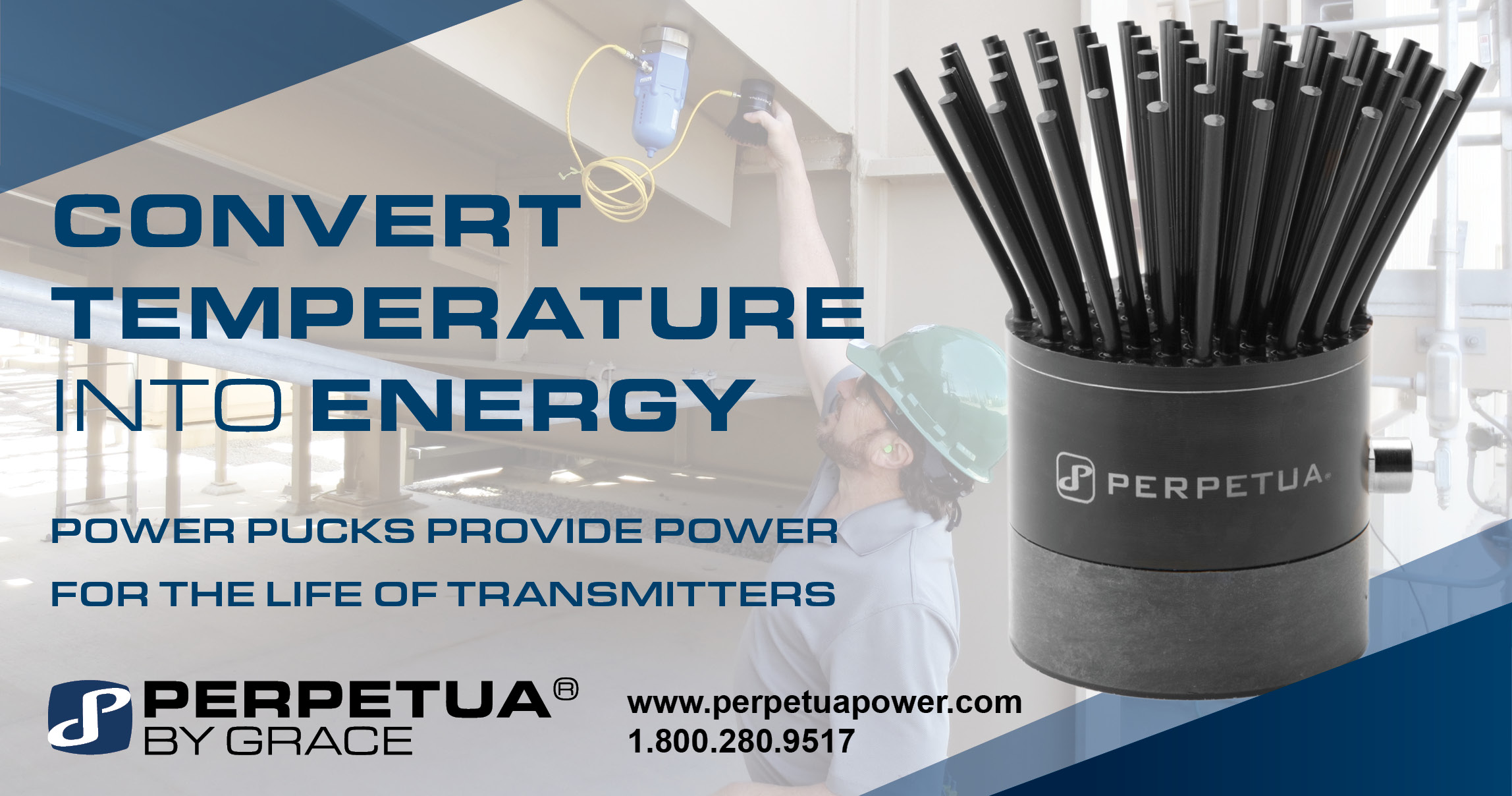 The acquisition of Perpetua Power Source Technologies was made official on June 1, 2023. As part of the agreement, Perpetua will now be known as "Perpetua by Grace", preserving the brand's identity, and ensuring a seamless transition for existing customers. This integration allows us to leverage Perpetua's expertise in energy harvesting solutions and provide ongoing support to customers.
With this acquisition, we are reinforcing our commitment to providing cutting-edge IIoT solutions that empower businesses with reliable, long-life power in the most demanding industrial environments. The integration of Perpetua's energy harvesting technology positions us as an industry leader and strengthens our ability to address the evolving needs of customers across diverse sectors.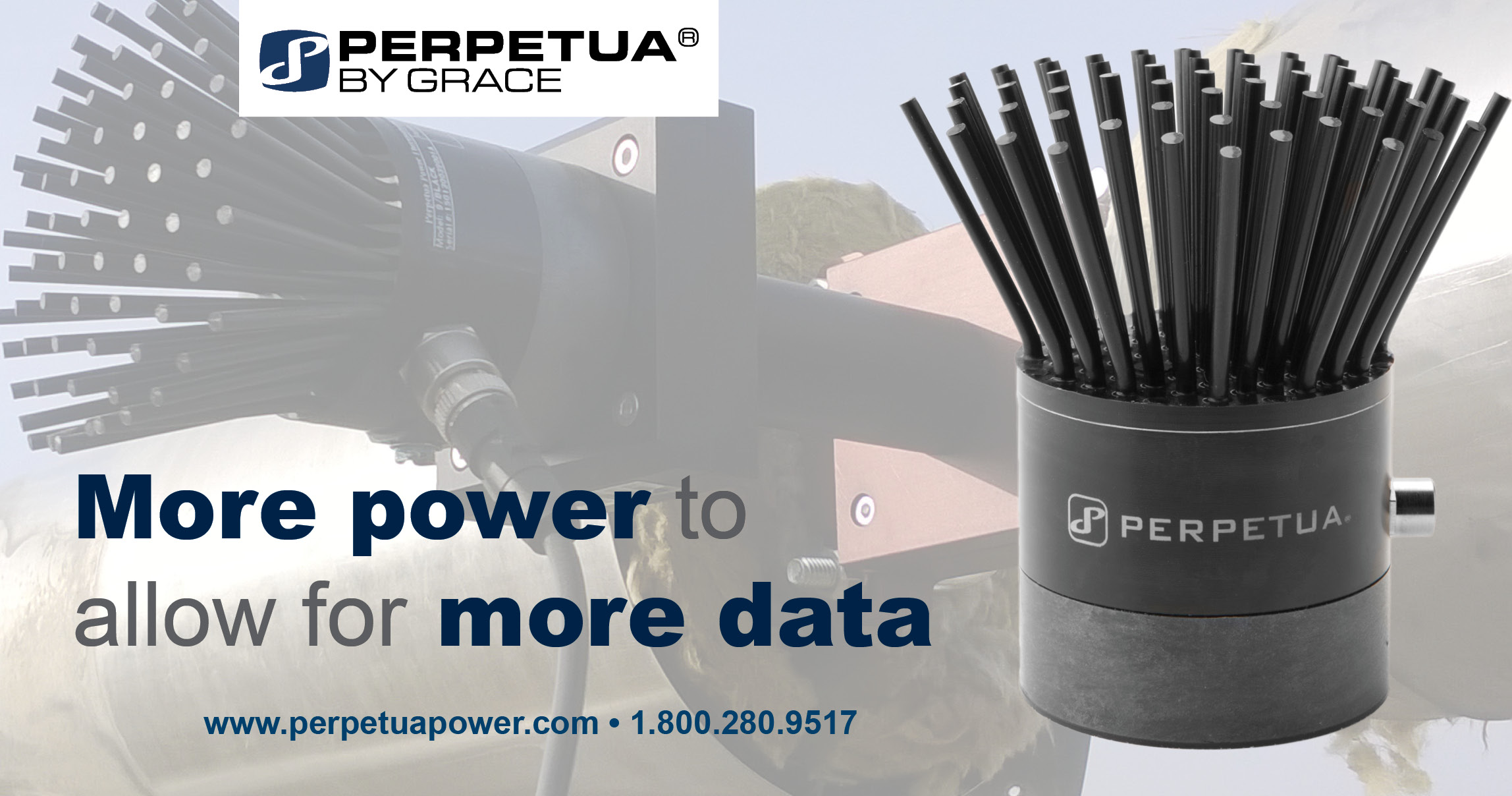 About Perpetua Power Source Technologies, Inc.
Perpetua Power Source Technologies helps customers achieve the benefits of long-life power through their innovative energy harvesting technologies. By leveraging ambient thermal energy, Perpetua's products function like renewable batteries, offering a reliable and continuous power source for various applications.
With a focus on eliminating battery replacements, reducing costs, and expanding usage rates, Perpetua empowers businesses to enhance their operational efficiency in a wide range of industries. Perpetua continues to drive innovation and contribute to the advancement of longlife power solutions.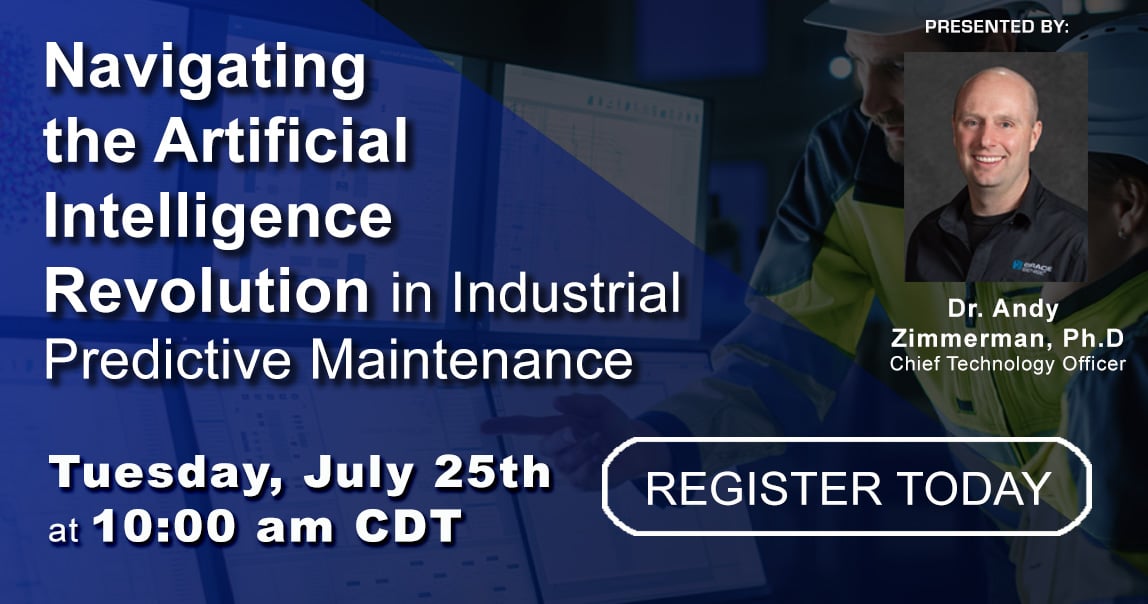 This webinar will explore the transformation of industrial predictive maintenance (PdM) by Artificial Intelligence (AI) and Machine Learning (ML). We start with a foundational understanding of the history of PdM and then explore the crucial role that AI/ML can play in modern PdM approaches. Attendees will learn about the various applications of AI/ML in PdM, from early failure detection to optimized maintenance scheduling, and will be introduced to emerging trends like edge computing and digital twin technology.
The session addresses potential challenges in AI/ML adoption and offers best practice insights for successful implementation. We'll illustrate these concepts with real-world examples, followed by an interactive Q&A session. Register today!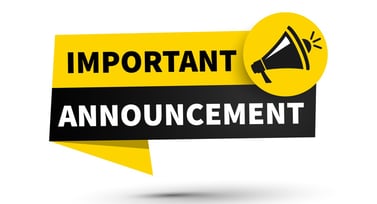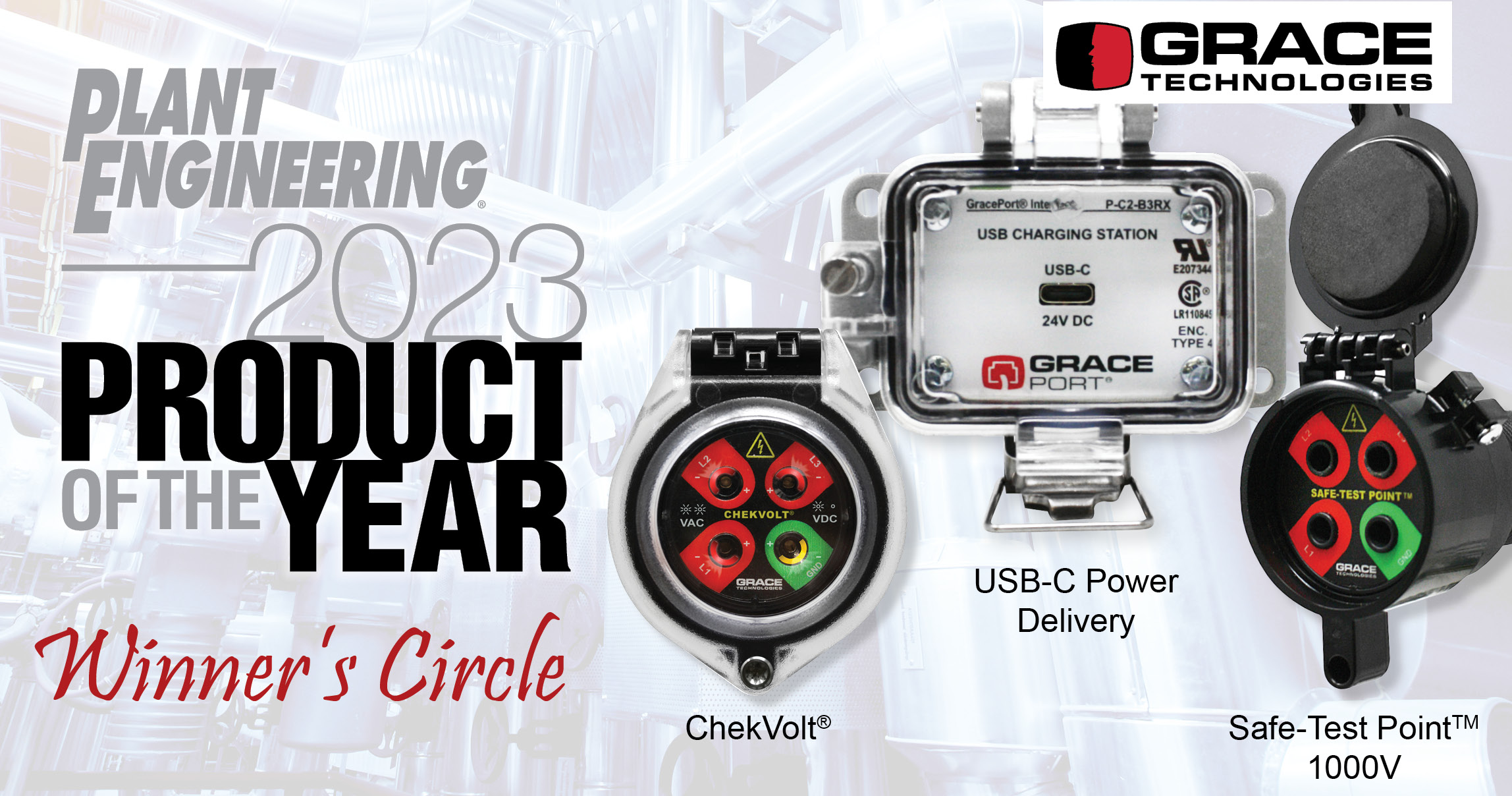 We are thrilled to announce that Grace Technologies has won multiple Plant Engineering Magazine's 2023 Product of the Year awards! ChekVolt® - Winner in Safety & Security, GracePort® USB-C Power Delivery - Winner in Power, & Safe-Test Point™ 1000V - Winner in Safety & Security.
Thank you to all our customers and supporters who voted! Request your ChekVolt product sample now and experience award-winning safety.