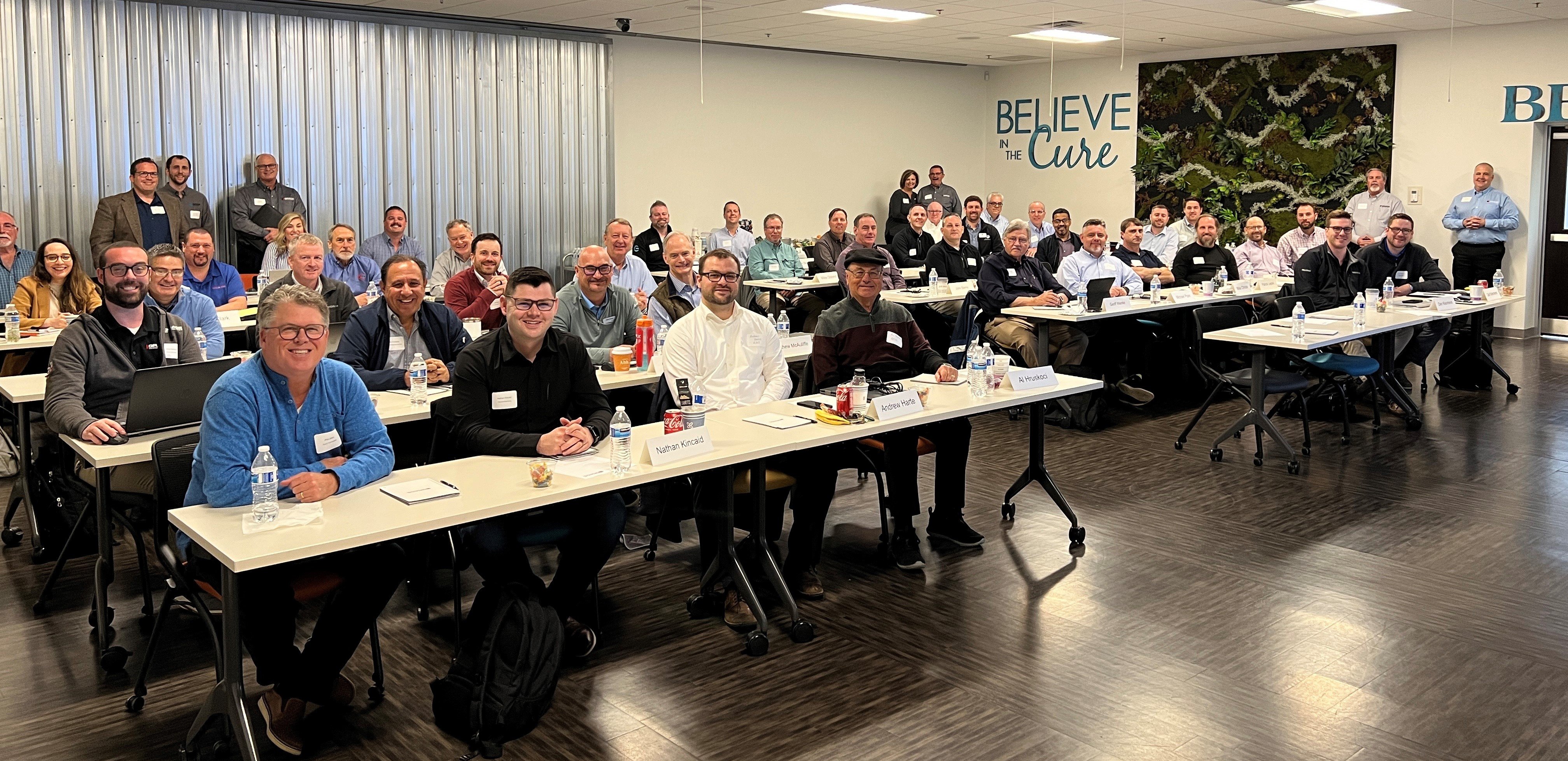 Happy HUMPDAY and May the Fourth be with you! Last week, we hosted a two-day Manufacturing Rep Meeting event at our facility in Davenport, IA. It was the first time we have been able to all get together since before the pandemic and the success was so great that we hope to make this an annual tradition. Thank you all for making the journey from near and far. Let's recap the event and debut a special new video introducing you to the Grace team and our mission.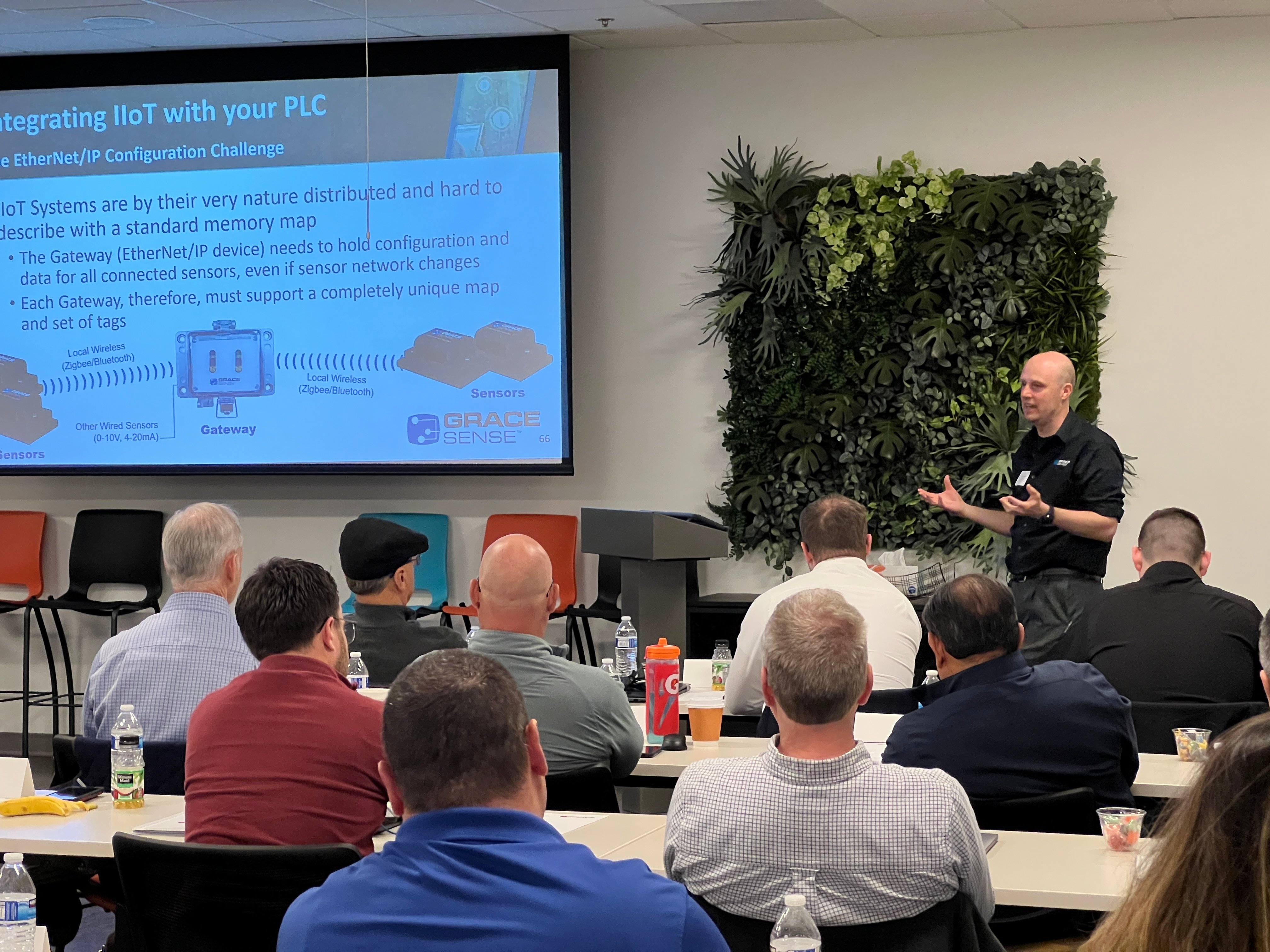 Our agenda consisted of leaders from across all departments presenting sales and marketing updates as well as delivering deeper insights into the capabilities and future of our product lines.
CEO Drew Allen opened the event by welcoming the reps and providing a business outlook about the direction Grace Technologies is headed.
CTO Andy Zimmerman provided background on IIoT technology and how we are utilizing it with our continuous monitoring capabilities.
Industry Strategy Director, Shelly DeGrate, outlines the product and industry vertical strategy for her area of expertise; the Hot Spot Monitor.
Senior Marketing & Customer Success Manager, Nikki VenHorst, provided an update on our Marketing and Inside Sales strategies.
Channel Marketing Manager, Shannon Evans, presented an update on the incredible work she has been doing to maintain and grow our distributor partnerships.
Senior Regional Sales Manager, Dan Hebeisen, provided background and strategy for our GracePort panel interface connectors.
Director of Technical Marketing, Bhanu Srilla, presented a competitive analysis of our GracePESDs and demonstrated how they are making Lockout/Tagout safer and more productive.
Our IIoT Application Engineers, Bryce Brewer, Mark Hutchinson, and Joe Irvine, did a live demo and presentation on our GraceSense Predictive Maintenance System.
Lastly, Chief Growth Officer, Greg Ervin, closed out the event with a presentation on our new product and sales strategies.
Shoutout to the team listed above for their delivery and representation of what we're all achieving at Grace! It was a jam-packed day and a half event that thankfully felt balanced, given the overwhelming amount of information we had to share. But don't just take our word for it! We sent out a survey and have received some amazing feedback and even some great ideas for the event moving forward.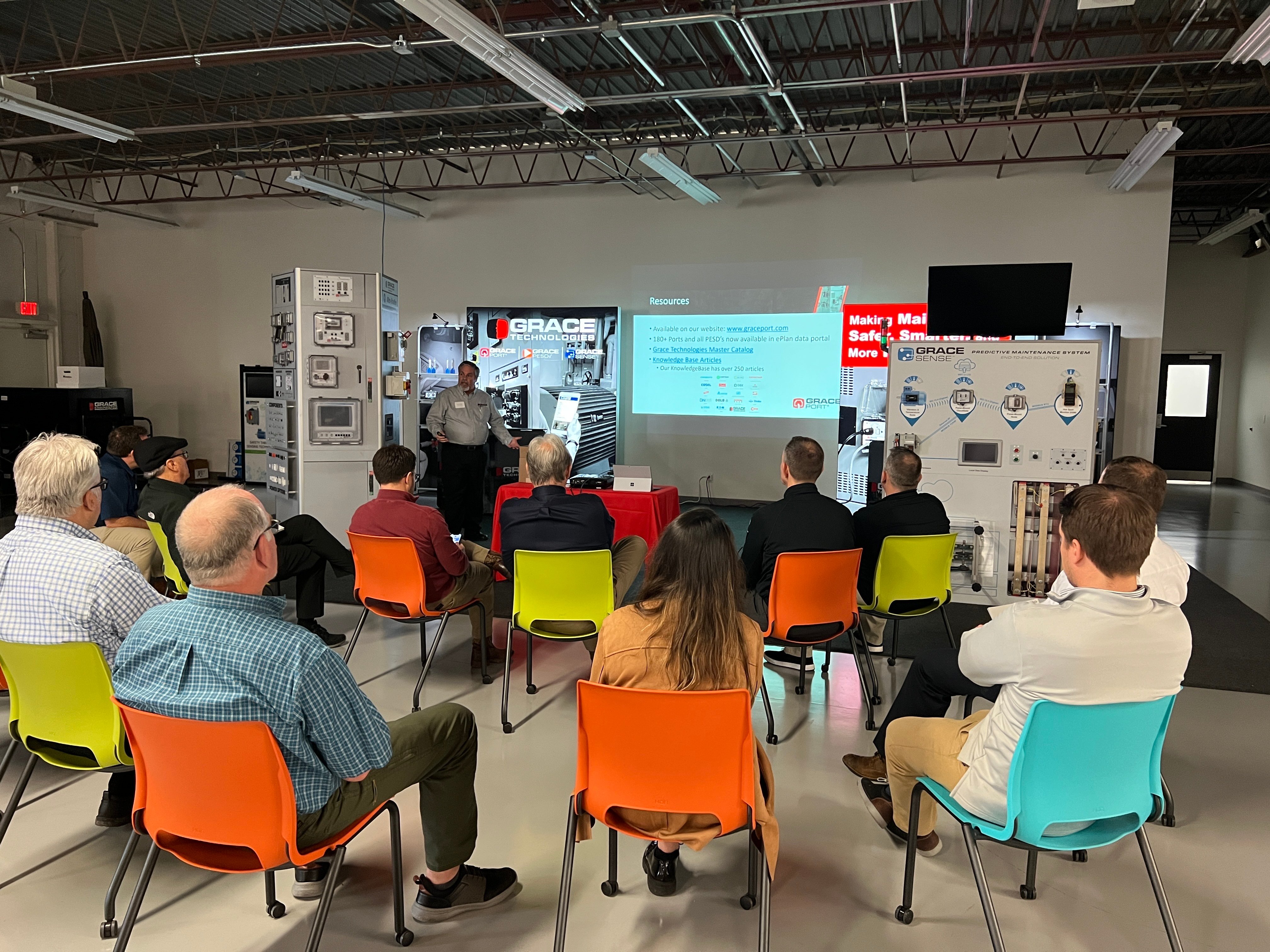 We know the time of these individuals is incredibly valuable, not only to us but also to the many innovative product lines they are representing in the industry. This is why we wanted to make sure every minute counted and we're grateful for the feedback we've received so far:
My first sales conference with Grace. I was impressed with the people and culture of the organization.

Very impressed by the preparation of the Grace team and the efficient use of time - I received tremendous value in the topics presented but most of all in meeting the unique, gifted, and committed Grace team.

Just a great event and every detail was thoroughly thought through. I was impressed from start to finish and can't wait until the next one!
We were honored to serve the many people that help make Grace products available across the globe. Thank you to our rockstar representatives for coming to our house and bringing your passion, interest, and ideas. Thank you for learning from us and teaching us. We're excited for the next chapter in our journey.
Finally, we would like to take YOU, dear readers, to our facility (virtually) and introduce you to our Grace family. We're excited to debut this new video that tells our story. Click the video below for an introduction to Grace Technologies by Drew Allen:
We hope this new video provides an insight into who we are and what we are trying to accomplish by making maintenance safer, smarter, and more productive. Thank you for watching and we look forward to serving you for many years to come!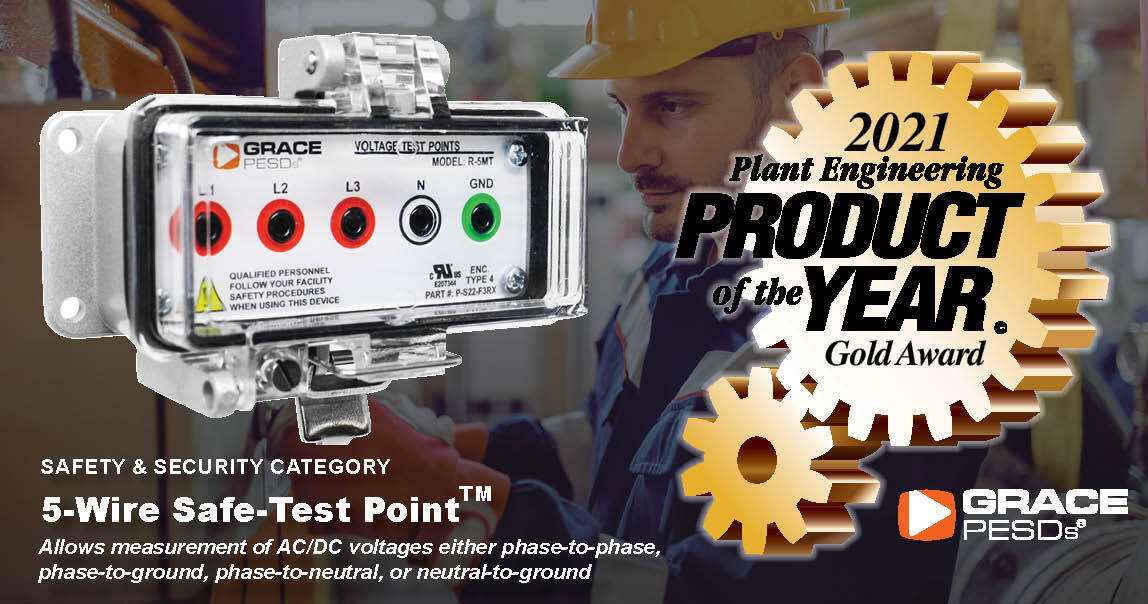 To celebrate the Safe-Test Point being recognized as the best product submitted in the Safety & Security category, we are offering a free sample of the Safe-Test Point! Learn more about the Safe-Test Point product family and request a free sample by clicking below:
---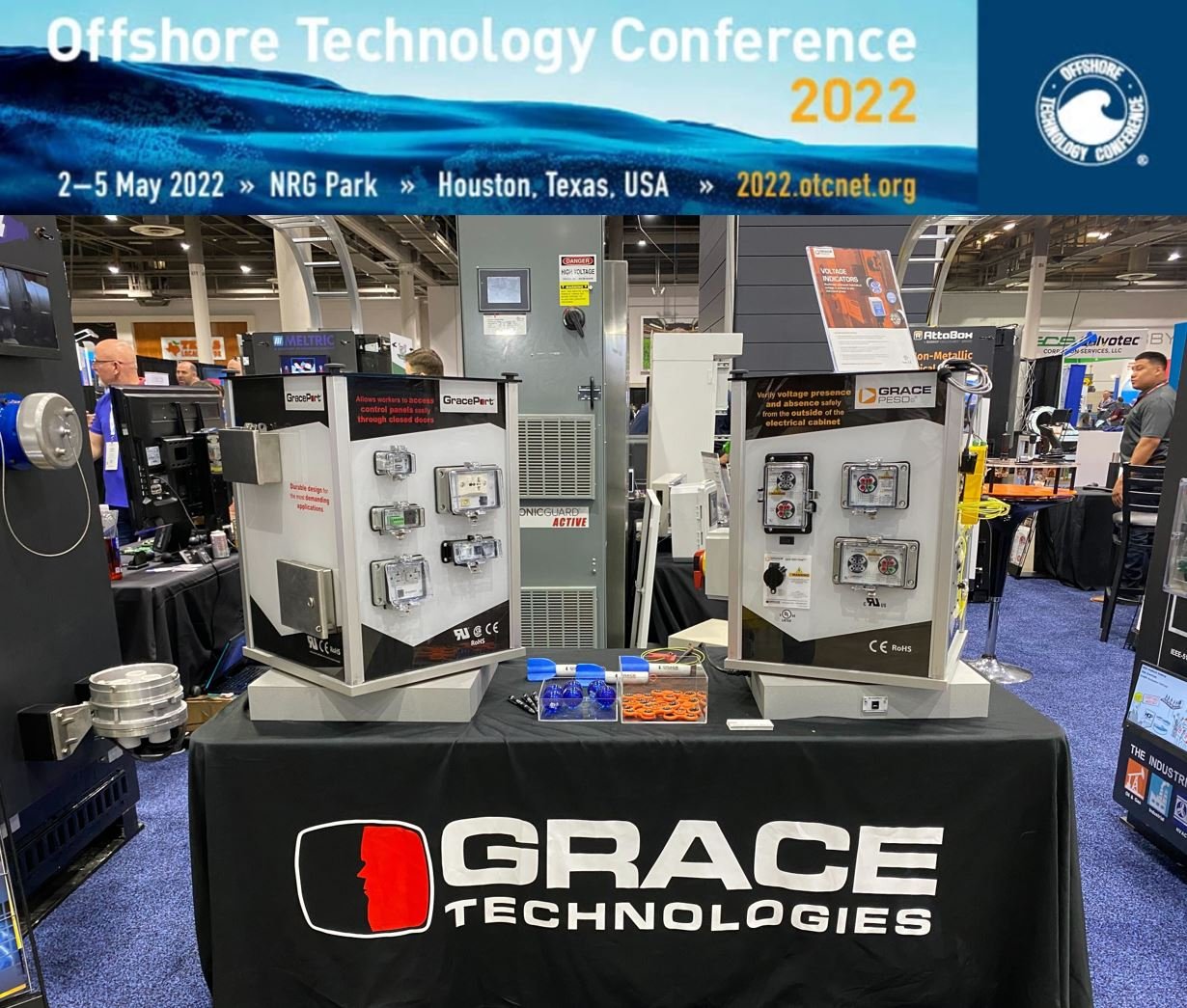 Date: May 2-5, 2022 | Location: Houston, TX | Booth: #3828 (TEC Sales)
The Offshore Technology Conference (OTC) is where the world's energy professionals meet to exchange ideas and opinions to advance scientific and technical knowledge for offshore resources and environmental matters.
Today and tomorrow, we're exhibiting within the TEC Sales booth on the show floor. Stop by and learn about the Hot Spot Monitor and more from our Industry Strategy Director, Shelly DeGrate!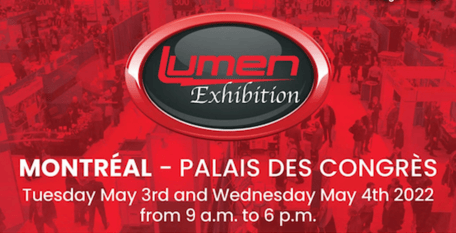 Date: May 3-4, 2022 | Location: Montréal, Québec | Booth: #121 (Rockwell Automation)
Lumen Exhibition is the largest electrical industry exhibition in Quebec. During this edition, more than 175 exhibiting suppliers will present their products and novelties. With a unique concept that brings together a vast exhibition of products, hands-on labs, and conferences.
Today, we're exhibiting in the Rockwell Automation booth on the show floor. Senior Regional Sales Manager, Dan Hebeisen, will be demonstrating all of our product lines that are included in our Rockwell Automation Technology Partner program.
---
Stay safe and have a great week!