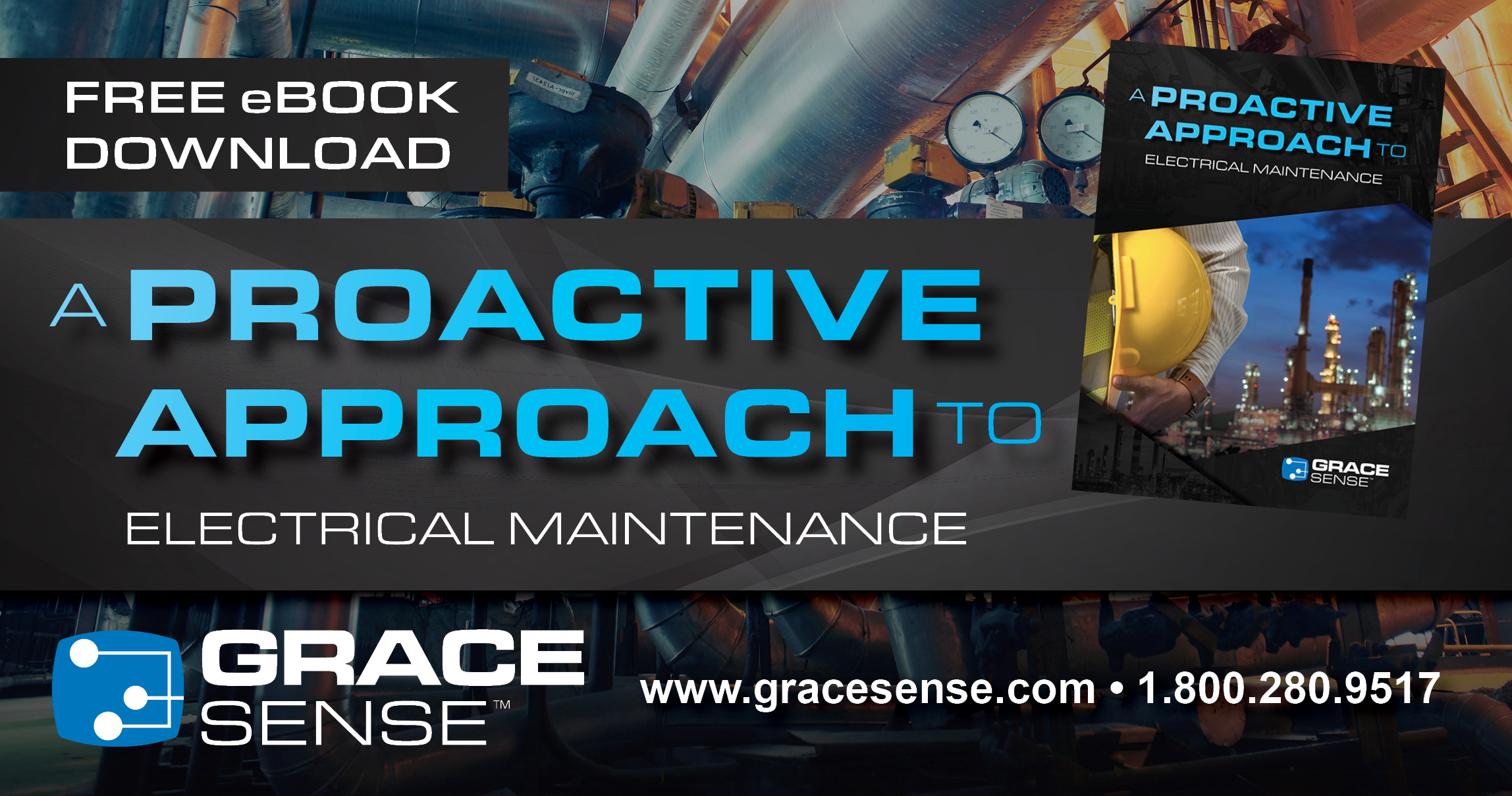 What makes us the experts? A team of curious innovators at the top of their game working together to bring you top-of-the-line solutions for safety and productivity. We're excited to expand our ideas and expertise by welcoming our new Industry Strategy Director, Shelly DeGrate, MBA, SMIEEE! A Texas native, Shelly graduated from the University of Houston with a degree in Electronics and Electrical Industries and received her MBA from Texas A&M University. She is an IEEE Senior Member, a PCIC author, IEEE PCIC Officer of P2969, & IEEE Standards Officer. Welcome to Grace Technologies, Shelly!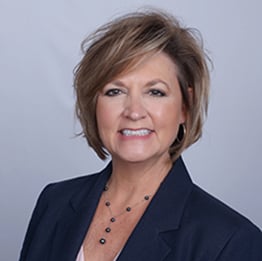 As Shelly joins the team at Grace Technologies, she brings with her extensive experience in the industries of oil, petrochemical, water/wastewater, as well as federal and state government energy projects. Shelly is a continuous thermal monitoring expert and will focus on strengthening our GraceSense™ Hot Spot Monitor opportunities and new product application strategies.
Speaking of the Hot Spot Monitor, this device does what we do best by making maintenance safer, smarter, and more productive. An important factor in determining the reliability and uptime of an electrical system is the condition and the availability of the power distribution equipment such as low, medium, and high voltage switchgear (up to 80KV), transformers, and circuit breakers.
In these types of equipment, loose connections commonly occur due to vibration, fault conditions, and thermal expansions. If gone unnoticed, they can cause failures resulting in unplanned downtime, higher risk in reactionary maintenance, loss of productivity, and ultimately, loss of revenue.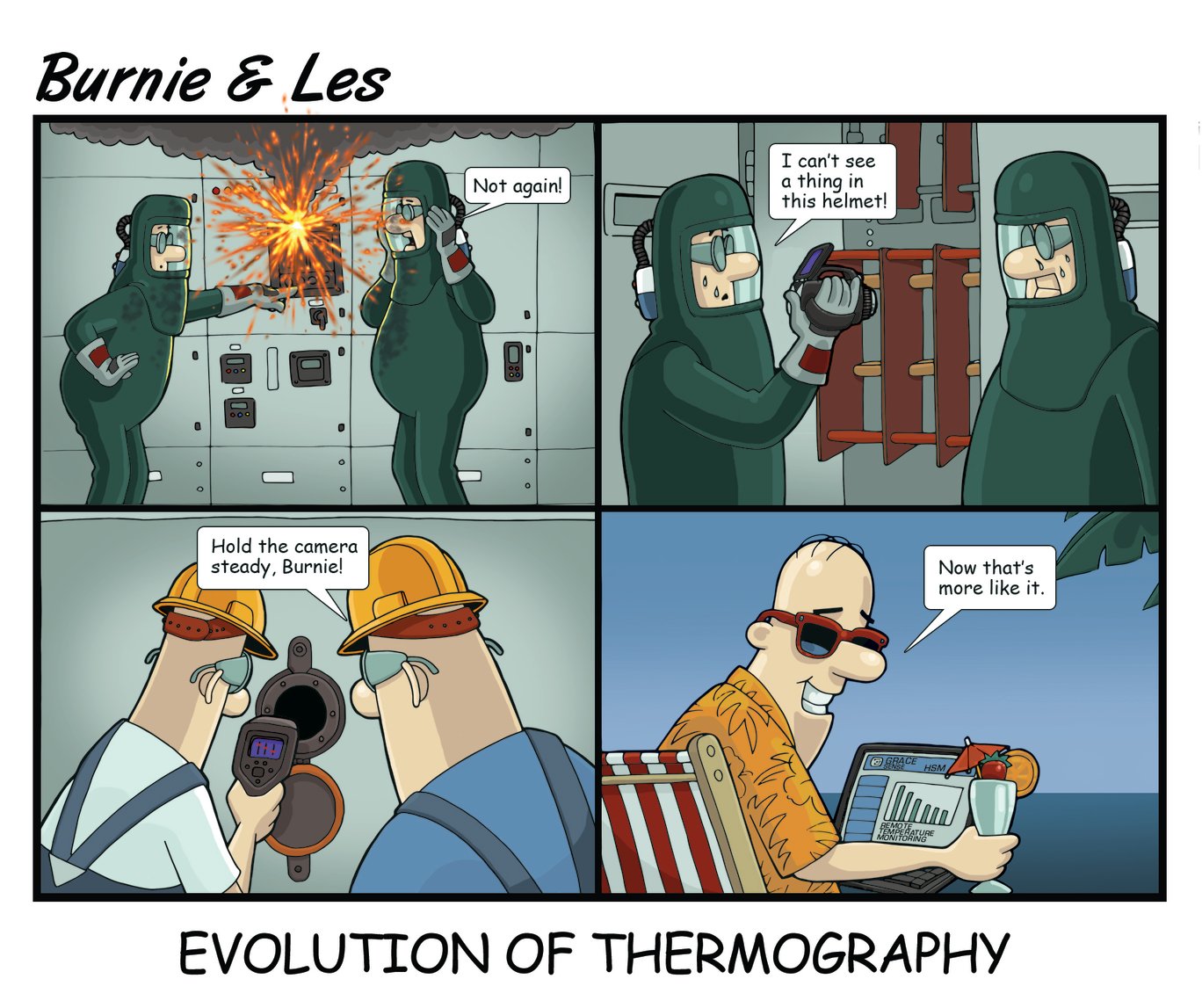 Reactive maintenance is the key component that the Hot Spot Monitor seeks to combat. The truth is that most facilities around the world operate at a higher risk in response to these run-to-failure scenarios daily. In this strategy, we wait for the asset to fail then either fix or replace the equipment, costing significant downtime due to unpreparedness.
This isn't the optimal strategy when the cost of downtime is greater than the cost of the maintenance activity. With the Hot Spot Monitor, maintenance becomes predictable and allows preparation before a costly, unexpected downtime scenario occurs.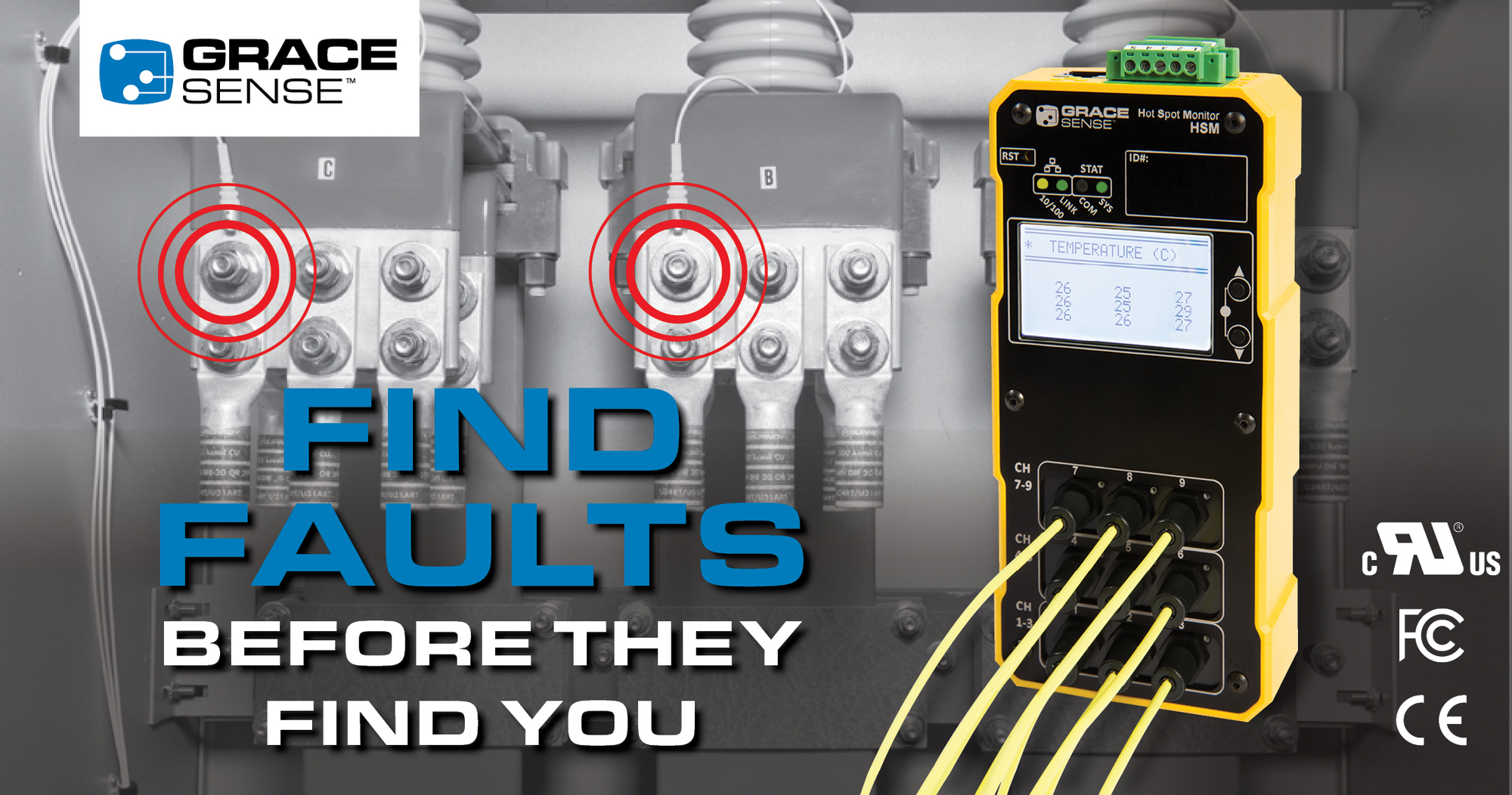 Installation of a Hot Spot Monitor is simple and serves as a suitable and superior alternative to periodic thermography inspections. The Hot Spot Monitor identifies potential hot spots to enable users to predict the failures in electrical equipment.
The device utilizes a non-conductive polymer optical fiber cabling system that monitors temperatures and alarms maintenance personnel when the temperatures rise or drop below the preset thresholds, indicating an imminent potential failure. Connections are secured through a ring-style lug at the end of each of the provided nine to eighteen connection points, depending on the model.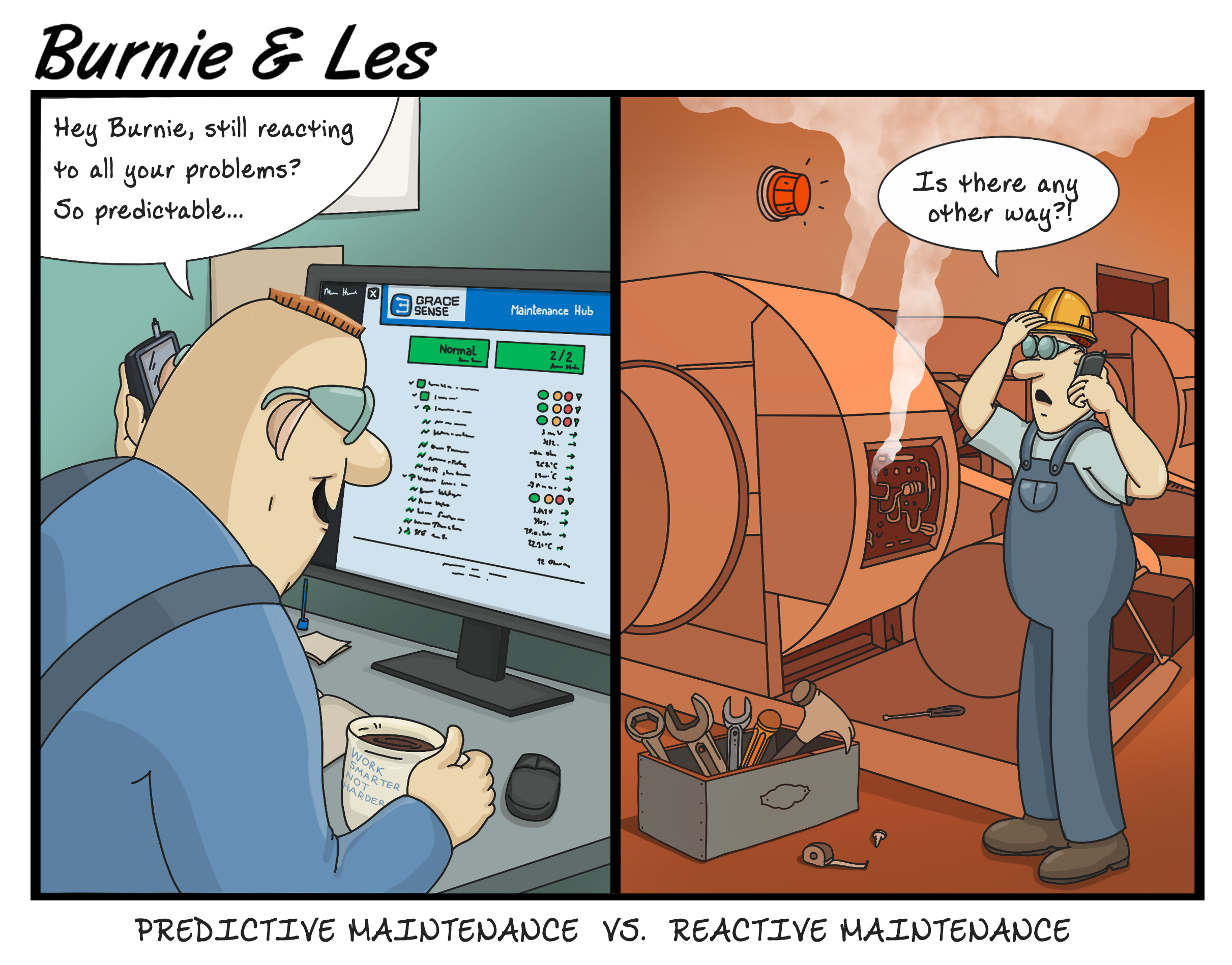 You can easily integrate the Hot Spot Monitor with a panel-mount node to remotely monitor in the browser-based Maintenance Hub or via MODBUS TCP/IP or EtherNet/IP™ into your existing SCADA system. Learn more about the complete GraceSense™ Predictive Maintenance System.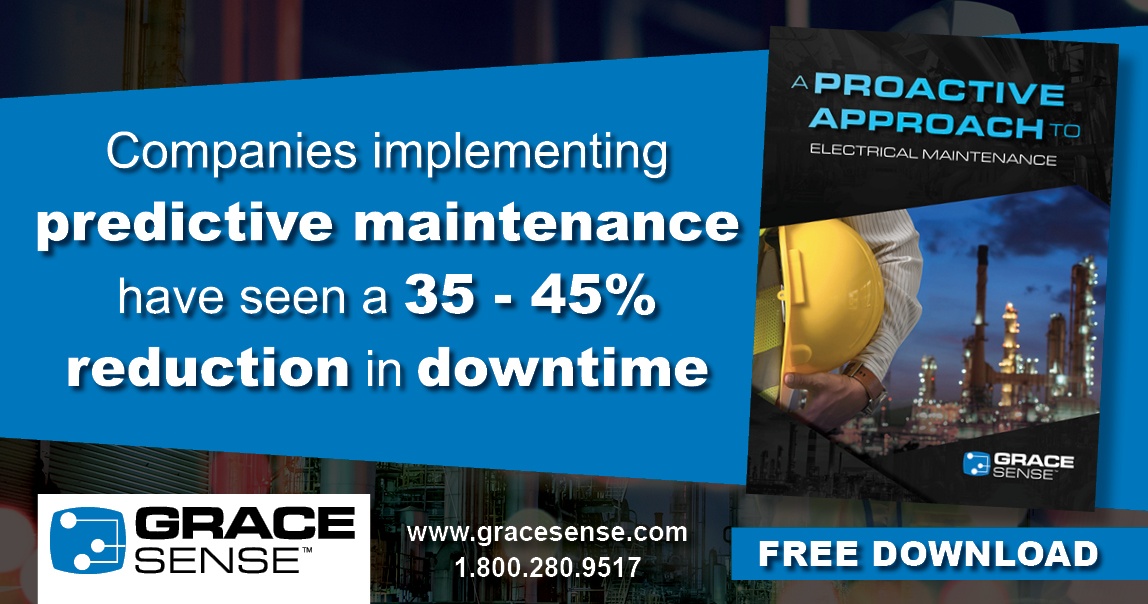 Experience higher workplace safety and productivity with continuous remote temperature monitoring. The GraceSense™ Hot Spot Monitor will continuously monitor temperature at your critical connection points in equipment such as switchgear. You'll immediately get alerted when the temperature drops below or rises above your programmed thresholds, indicating there may be a problem that could lead to costly downtime.
Don't wait until your periodic inspection to find out there's a problem you could have fixed a long time ago. Download the eBook to learn how to take "A Proactive Approach to Electrical Maintenance!

Date: March 28-31
Location: Atlanta, GA
Booth Number: #C4598

Why Attend? As the speed of manufacturing, supply chain, and transportation operations continues to accelerate, the future of our industry depends on today's forward-thinking decisions. From illuminating education to next-generation technology and equipment in action, MODEX lets you see what's coming — and take advantage of it to power your supply chain with more possibilities for years to come. MODEX 2022 will allow you to make new contacts, discover cutting-edge solutions, and learn the latest trends that are sure to give you a leg up on the competition.
---
Stay safe and have a great week!