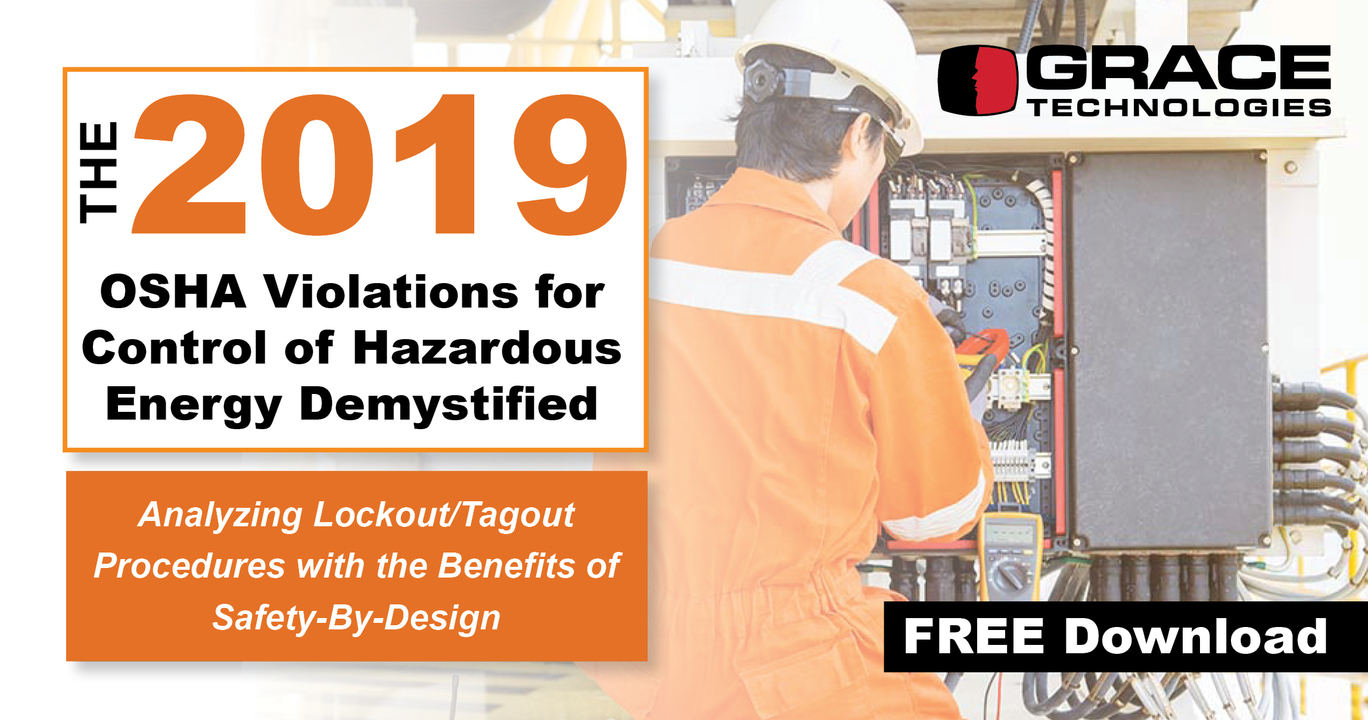 This year, we've taken an in-depth analysis of the problems that exist today in electrical safety programs. Taking a look at the past, present, and future of our interactions with controlling hazardous energy gave as a clear view of what conversations we need to be having. With OSHA & NFPA 70E coming a long way since their inception, an incredible amount of responsibility is left in the hands of employers to ensure safety among their workforce by not only complying with standards, but even going beyond them.
Part of the problem we are facing is the margin of error involved with maintaining compliance. It's statistically proven each year by OSHA that companies fall short of achieving minimum compliance by a long shot. They're then slapped with fines and told to do better next year. In our first article, The 2019 OSHA Violations for Control of Hazardous Energy Demystified, we take a deep dive on how companies can implement a better electrical safety program by going beyond compliance.
In this article, our main focus is on the issue of Control of Hazardous Energy. Despite preventing an estimated 120 fatalities and 50,000 injuries annually, Lockout/Tagout (LOTO) procedures account for one of the most cited OSHA violations each year. In 2019, the LOTO Standard 29 CFR 1910.147 "Control of Hazardous Energy" placed fourth in OSHA's Top 10 List of most cited violations with 2,975 total violations; higher than the previous year. This standard outlines minimum performance requirements for the control of hazardous energy during servicing and maintenance of machines and equipment.

Going a step further, we've been apart of many conversations across the industry expressing confusion around a new exception for Absence of Voltage Testing. This is a hot topic among safety experts and electrical safety product manufacturers right now and comes in the wake of the new revision to NFPA 70E with Exception No. 1 of Article 120.5 (7).
In order to address this new exception, we broke down the misconceptions that have arisen and cleared the air on what exactly Exception No. 1 means for Absence of Voltage Testing and GracePESDs. You can download our Misconceptions on Absence of Voltage Testing article by clicking below: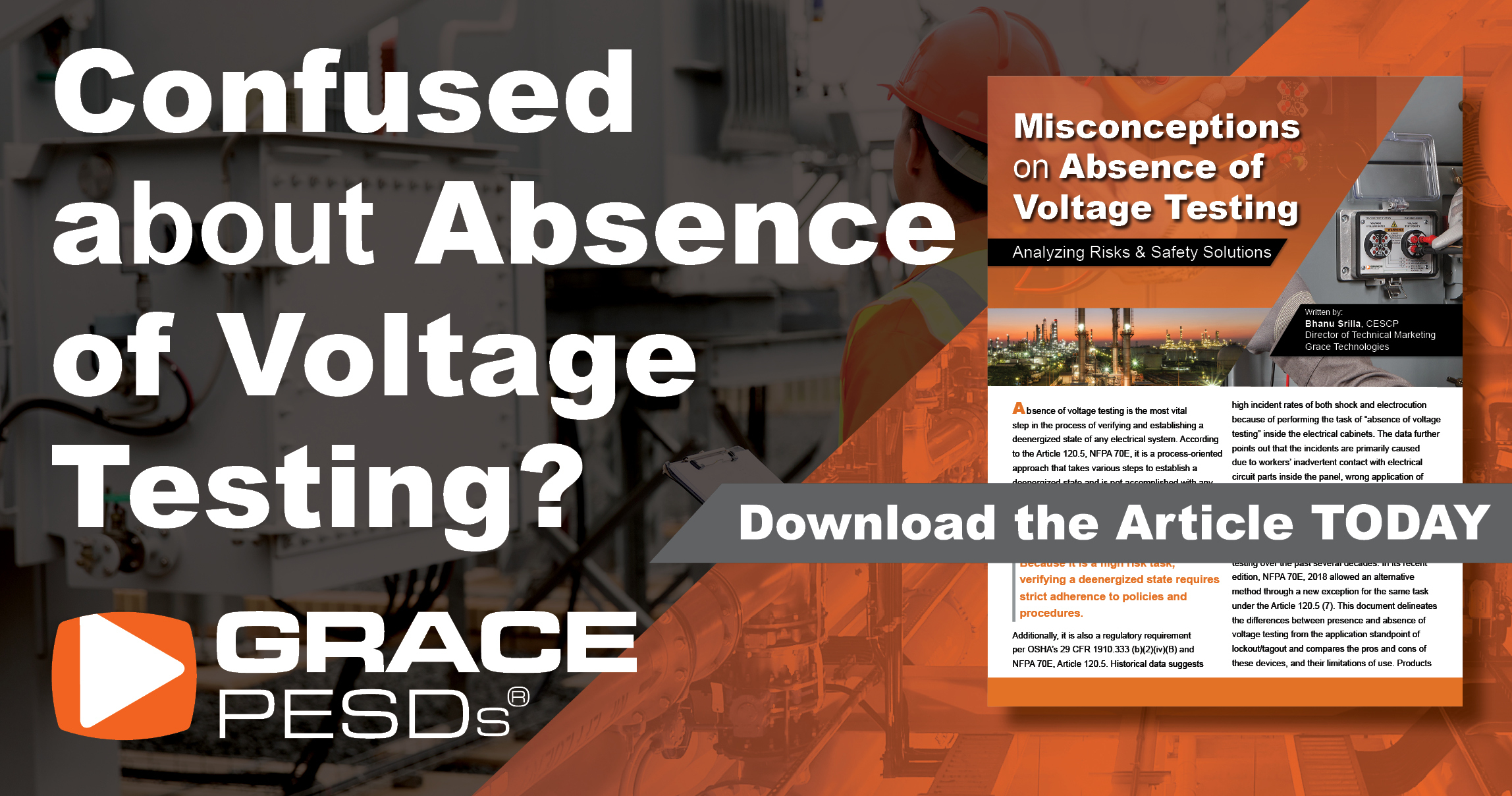 Don't miss the incredible connections and conversations being made on the Factory Futurist podcast with Drew Allen. Be sure to check out our latest episode. New episodes coming soon!
Episode 009: In this new episode, Drew gets a lesson in résumé building and attracting top talent from Bill Humbert (AKA RecruiterGuy). Many companies have Top Talent Attraction challenges. Bill poses the question leaders must answer about their organization: Do top performers seem to migrate towards your competition?
Bill Humbert (AKA RecruiterGuy) is acontract recruitment consulting experience will partner with you to develop a plan to attract the top talent. We have conducted successful contract recruitment assignments in cybersecurity (physical and software), technology, sales, marketing, finance, food and consumer product manufacturing, human resources, renewable energy construction, electrical contracting, and IT.
RecruiterGuy, Bill Humbert, of Provocative Thinking Consulting, Inc. is a professional speaker, an expert contract recruitment consultant since 1981, and award winning author. He is a graduate of Assumption College in Worcester, MA.
Learn more: RecruiterGuy.com
Subscribe to the Factory Futurist podcast:
Google Play
iTunes Podcasts
Stitcher
TuneIn
iHeartRadio
---
Wishing you all the best for health and safety. Have a GREAT week!