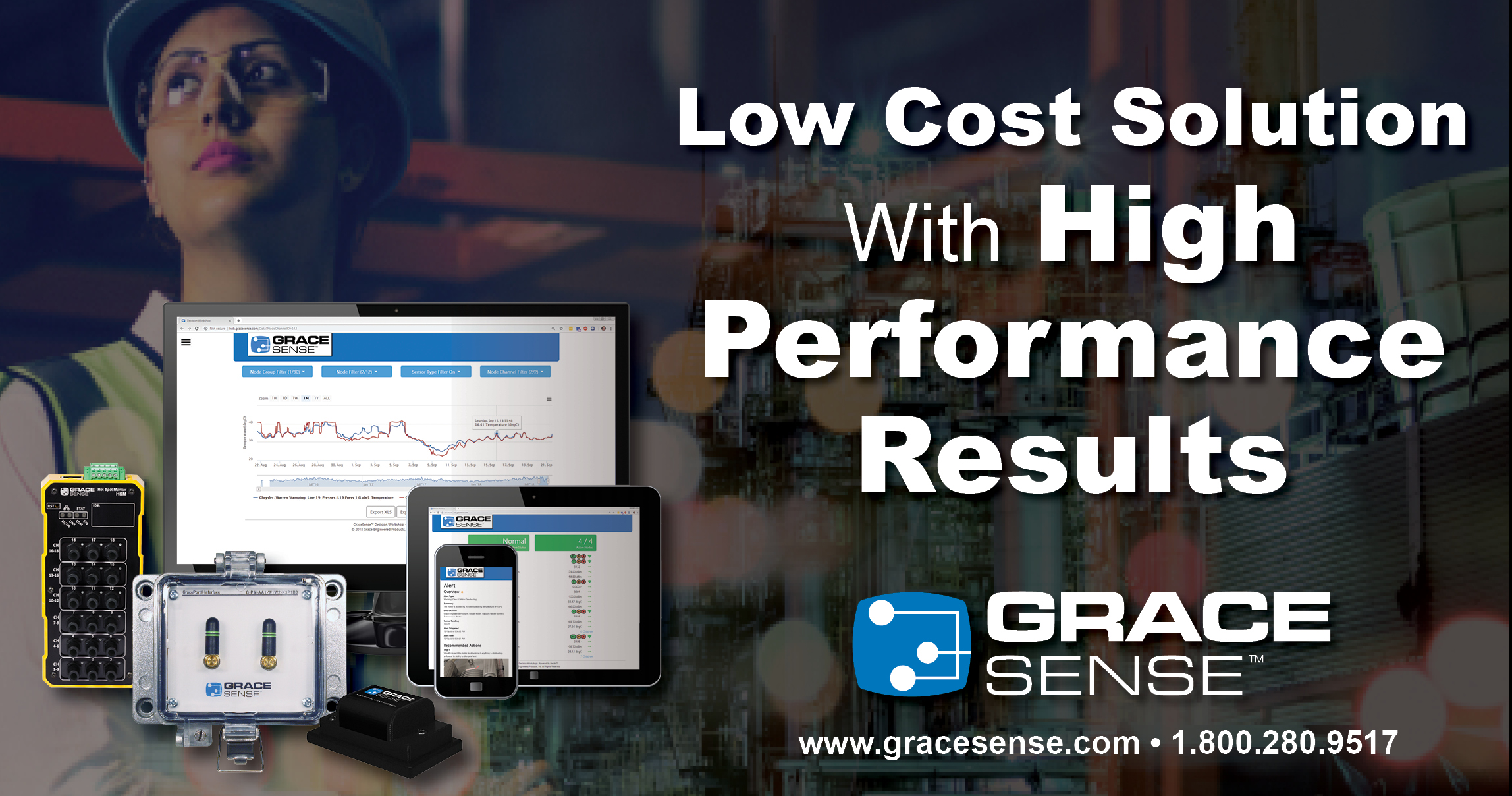 A manufacturer of automotive structural metal components and assemblies sought out Grace Technologies for a condition monitoring solution for their Tier 1 blanking, stamping, and assembly plant. The plant in Michigan has always strived to keep their machines running at their optimal capacity.
Due to a reduced workforce, they faced a challenge in keeping up with the maintenance needs of their machines. GraceSense Predictive Maintenance System specializes in providing continuous condition monitoring solutions, and the GraceSense Vibration & Temperature Nodes proved to be an excellent product for their needs.
Their Maintenance Problem
The automotive manufacturer had been facing issues with their machines, which were leading to unexpected downtime and repair costs. The lack of resources and manpower to keep a close eye on their machines meant they were often performing reactive maintenance rather than proactively addressing the issues. The most unique problem they faced was with their crane application.
Personnel would often overload the crane's maximum weight, which resulted in downtime in the past. The crane is responsible for bringing in coils of steel from inbound transportation vehicles. The steel coils are necessary for their production to flow smoothly. Without the crane, their assembly line is at a standstill.

Our GraceSense Solution
GraceSense provided a condition monitoring solution that involved installing Vibration & Temperature Nodes directly on their machines. They began by installing them on the conveyors that carry the blanks from the press to the pallets. The nodes helped identify problems before they could cause significant damage, enabling them to be proactive in their approach to maintenance.
Next, they installed a Vibration & Temperature Node on a crane that loads coils onto a decoiler for their steel room. By placing a node on each motor and a current transformer on the hoist, they could continuously monitor the crane's performance. This allowed them to identify potential issues, such as overloading, before they could lead to a breakdown, ensuring they maintained optimal productivity levels. Now when the Vibration & Temperature Node detects an overload of current, it sends an alarm through the Predictive Maintenance System and into the hands of the Electrical Supervisor via text message and email.
The third application involved installing Vibration & Temperature Nodes on one of the plant's presses in steel room bearings. They installed these sensors to check for overheating, and they have helped with the autonomous checking of temperature. The Predictive Maintenance System allowed them to monitor the machines and address any issues before they could cause significant damage.
Results of Integrating GraceSense
The GraceSense Predictive Maintenance System allowed the automotive manufacturer's maintenance team to keep a close eye on their machines and prevent unexpected downtime. The proactive approach to maintenance enabled them to save on repair costs and maintain productivity levels. They no longer have to worry about unexpected machine breakdowns, and their machines are running at their optimal capacity.
GraceSense has provided the automotive manufacturer with an excellent solution for their maintenance challenges. Their Electrical Supervisor has reported: "Their product allows us to always be monitoring our machines and maintain productivity, and their support is second to none."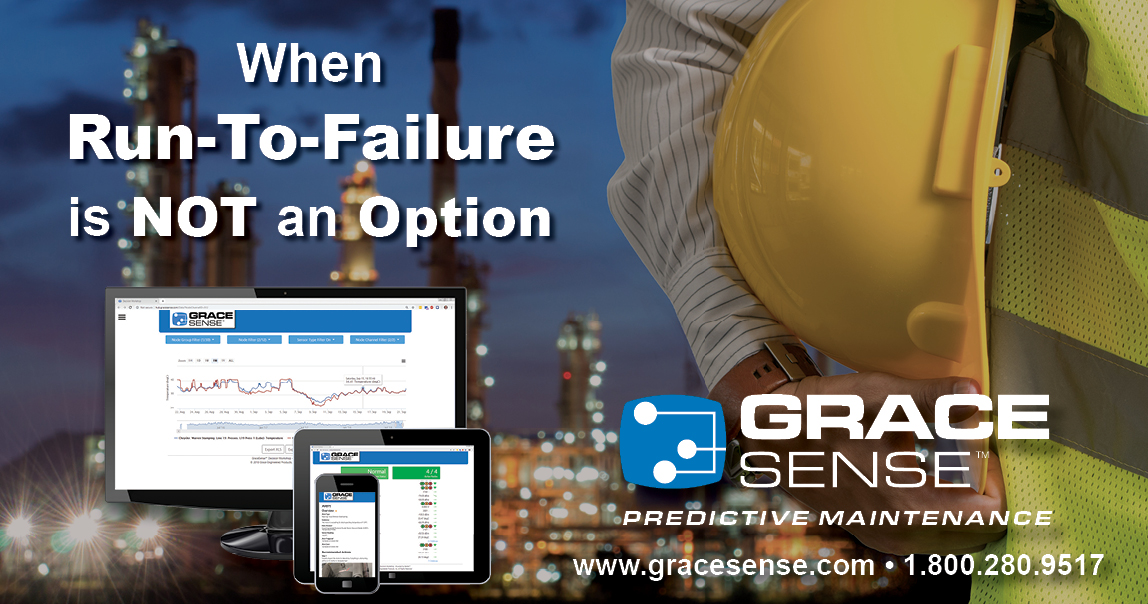 The GraceSense Predictive Maintenance System enables remote monitoring of assets and provides advanced data analytics to improve plant reliability, safety, and maintenance. It sends SMS or email alerts with remediation instructions when anomalous behavior is detected. The Vibration & Temperature Nodes communicate through GraceSense gateways to transfer information to the Maintenance Hub Cloud and/or PLC, SCADA, and DCS systems.
Customers can choose from three gateway options to fit their application needs: CloudGates, ControlGates, and ComboGates. CloudGates provide cloud-based support to all wireless nodes within a 30m line-of-sight radius, ControlGates offer quick integration into control networks via PLC/SCADA and EtherNet/IP™ or Modbus TCP/IP communication options, and ComboGates offer a hybrid solution that combines the capabilities of CloudGates and ControlGates.
Upgrade Your Plant's Reliability, Safety, and Maintenance
Looking to improve your plant's reliability and maintenance metrics while preventing costly downtime and equipment failures? Consider the GraceSense Predictive Maintenance System, which uses advanced data analytics and wireless sensors to monitor equipment health in real-time, detect anomalies, and provide timely notifications with remediation instructions. With cloud-based capabilities and flexible mounting options, the system is scalable and adaptable to any industry. Contact Grace Technologies today to learn how their system can benefit your operation.
---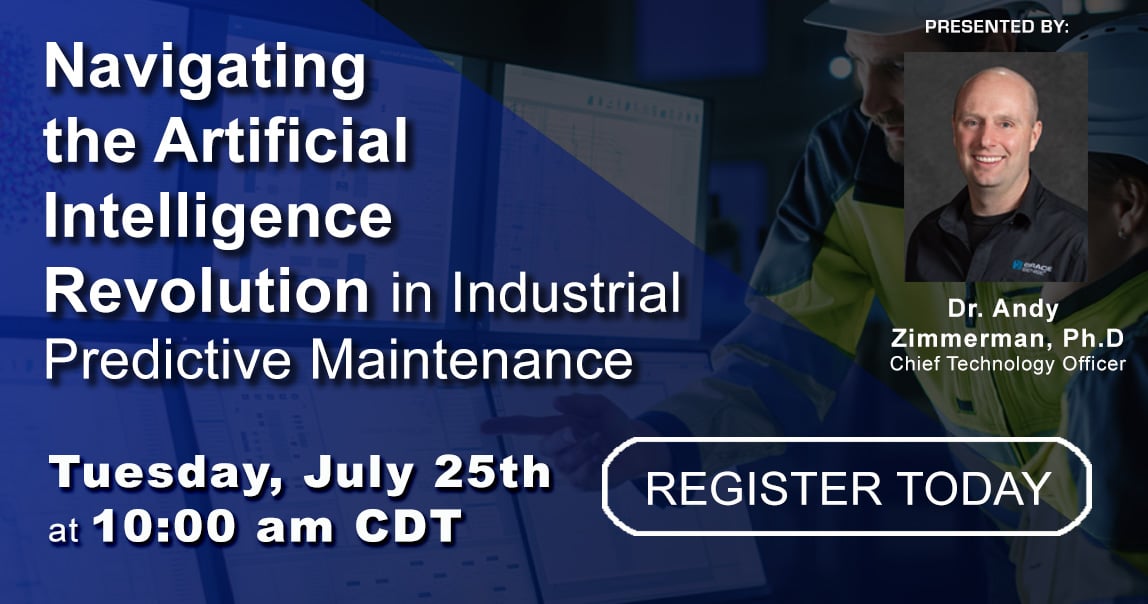 This webinar will explore the transformation of industrial predictive maintenance (PdM) by Artificial Intelligence (AI) and Machine Learning (ML). We start with a foundational understanding of the history of PdM and then explore the crucial role that AI/ML can play in modern PdM approaches. Attendees will learn about the various applications of AI/ML in PdM, from early failure detection to optimized maintenance scheduling, and will be introduced to emerging trends like edge computing and digital twin technology.
The session addresses potential challenges in AI/ML adoption and offers best practice insights for successful implementation. We'll illustrate these concepts with real-world examples, followed by an interactive Q&A session. Register today!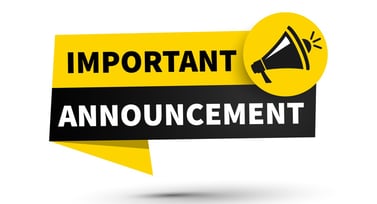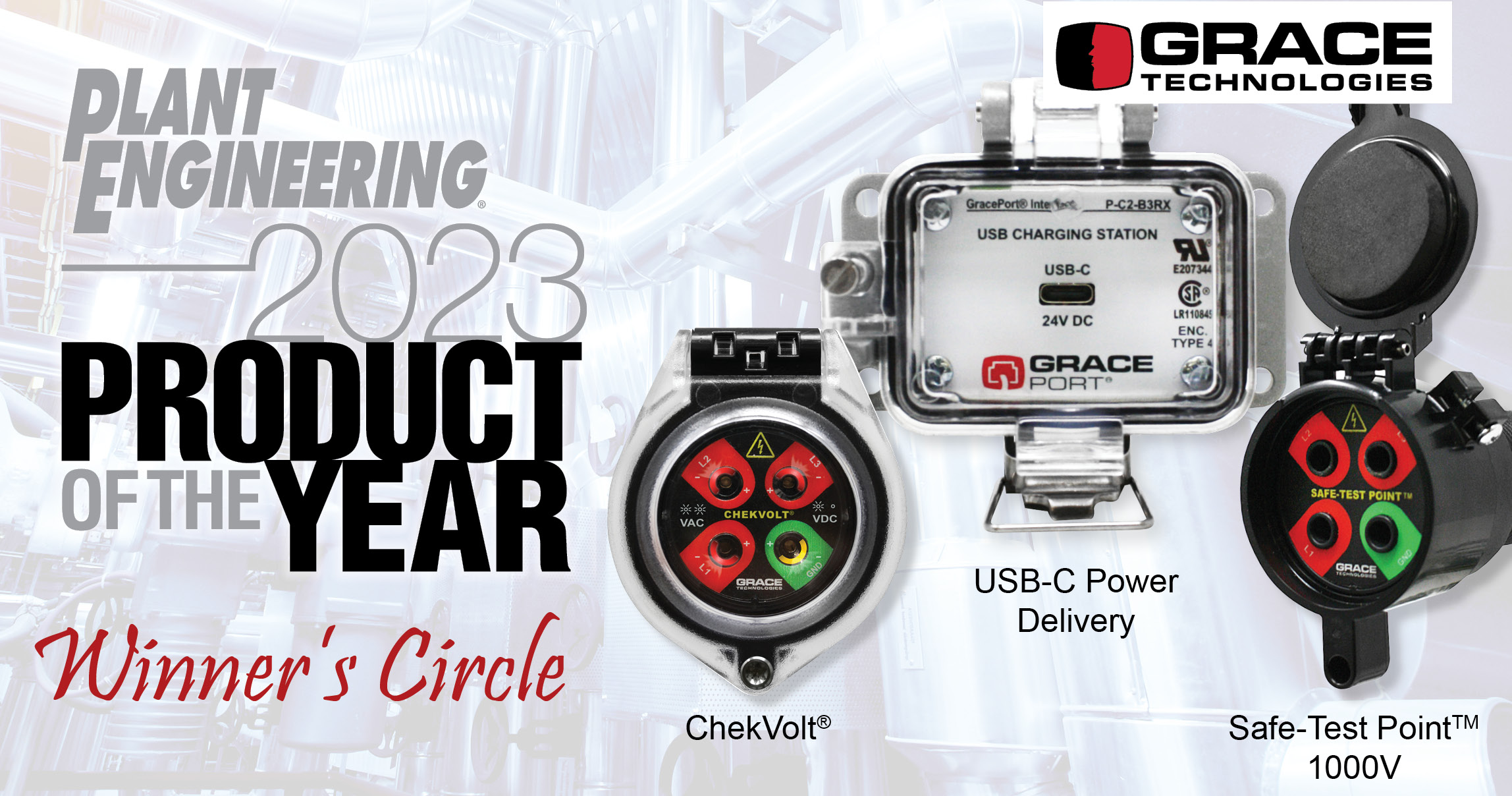 We are thrilled to announce that Grace Technologies has won multiple Plant Engineering Magazine's 2023 Product of the Year awards! ChekVolt® - Winner in Safety & Security, GracePort® USB-C Power Delivery - Winner in Power, & Safe-Test Point™ 1000V - Winner in Safety & Security.
Thank you to all our customers and supporters who voted! Request your ChekVolt product sample now and experience award-winning safety.