The Ultimate HMI Cover Kit Protection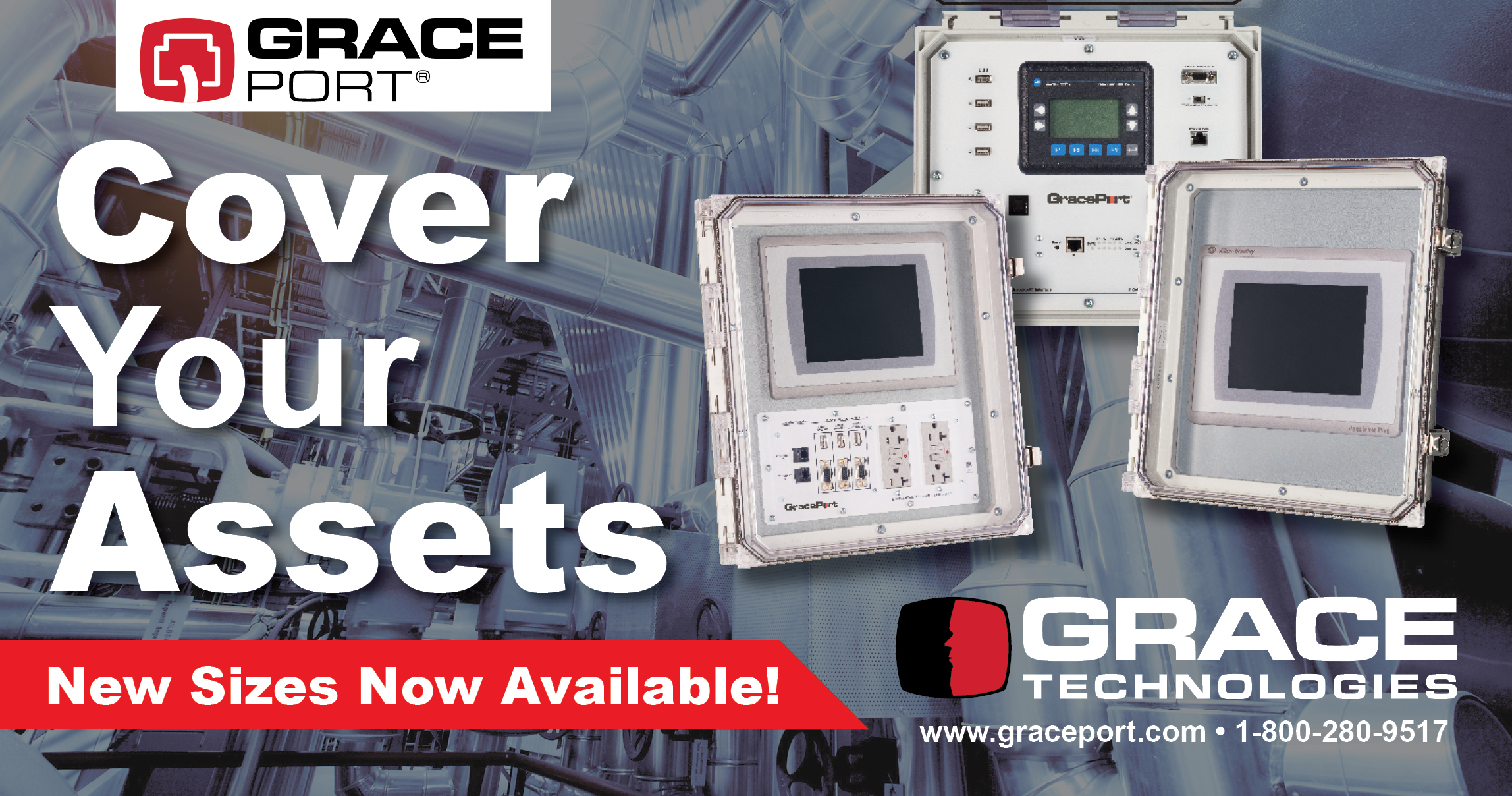 For the ultimate Human Machine Interface (HMI) protection, we've got you covered! Because HMIs can be found in nearly every assembly line and manufacturing plant and are used on a daily basis, it's not uncommon for them to eventually get damaged, which is why the HMI repair business is highly competitive. If you ever find yourself with a damaged HMI, a quick Google search on repair services will populate your page with plenty of HMI repair options. Repairing damaged HMIs is costly but usually preferred over a complete replacement, especially when you compare the cost and time involved to purchase, re-engineer, and program a retrofit panel. But what if we told you we can help you avoid this costly scenario altogether?
In our 20+ years of manufacturing fully customizable GracePort panel interface connectors, we've found that many of them are installed alongside HMIs which sparked a curious innovation. We created a solution to put these neighboring devices within the same home. The GracePort+ is a HMI cover kit that features an extra large housing to provide protection for your HMI and can also be configured with our full suite of GracePort components and power options as well as our GracePESDs voltage indicators, portals, and Safe-Test Point.

The GracePort+ features a strong and rigid design, mounting securely to the outside of an enclosure and provides convenient accessibility to your high-end components. This HMI cover kit is designed to provide protection for HMIs from dust, dirt, oil, water, and other environmental contaminants found in the industrial setting. The standard GracePort+ HMI cover is UL Recognized (Types 1, 2, 3, 3R, 4, 4X, 12, & 13) and UV Rated for outdoor applications.
Learn more about our GracePort+ options and let us know how we can help you find the perfect fit for your HMI application! Contact us today at Sales@GraceTechnologies.com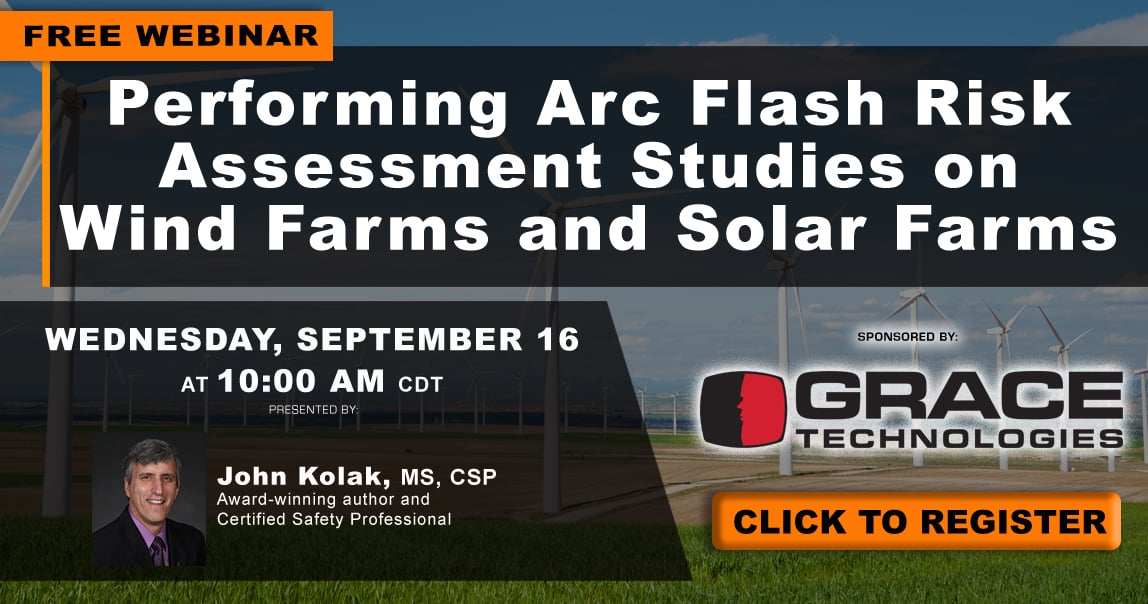 Register and join us next week with John Kolak, MS, CSP of Praxis Corporation as he addresses the challenges associated with performing Arc Flash Risk Assessments (AFRA) on Wind and Solar farms. Wind and Solar energy are the fastest-growing sectors in the Energy industry. The generating capacity of these farms sometimes rivals that of "traditional" generating stations, and this translates into significant Electrical Shock & Electrical Arc-Flash hazards. Further, the unique equipment and configuration of wind & solar farms require that traditional Hazard Analysis tools be "adapted" to address the unique hazards present on these farms.
The Factory Futurist Podcast

Don't miss the incredible connections and conversations being made on the Factory Futurist podcast with Drew Allen. Be sure to check out our latest episode. New episodes coming soon!
Subscribe to the Factory Futurist podcast:
Google Play
iTunes Podcasts
Stitcher
TuneIn
iHeartRadio
---
Stay safe and have a GREAT week!