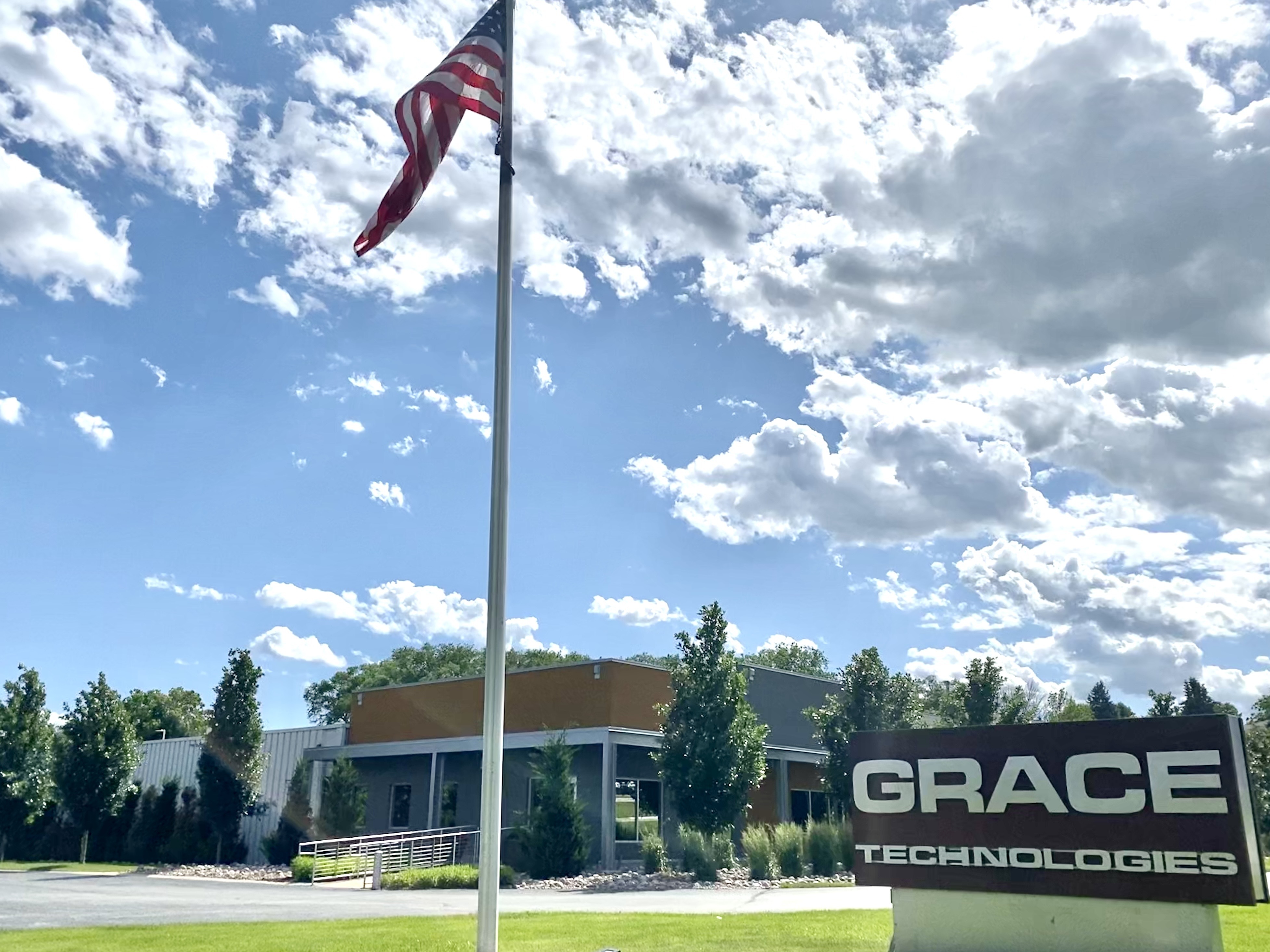 We're very excited to kick off this year with a very special announcement: Drew Allen is now President & CEO of Grace Technologies! After 30 years of leadership, Phil Allen will be stepping down as CEO and assuming the role of Founder & Chairman of the Board and continuing to focus efforts on Ovarian Cancer Research at the University of Iowa Hospitals & Clinics through their Believe in the Cure foundation with his wife, Jane.
"I sincerely believe that Drew has found his passion at Grace Technologies," said Phil Allen. "When Grace and Drew were both young, he was old enough to understand the challenges we faced in building a strong foundation during those early days. After much planning and preparation, we are confident that Drew's mix of passion and skills will lead Grace into an even brighter future."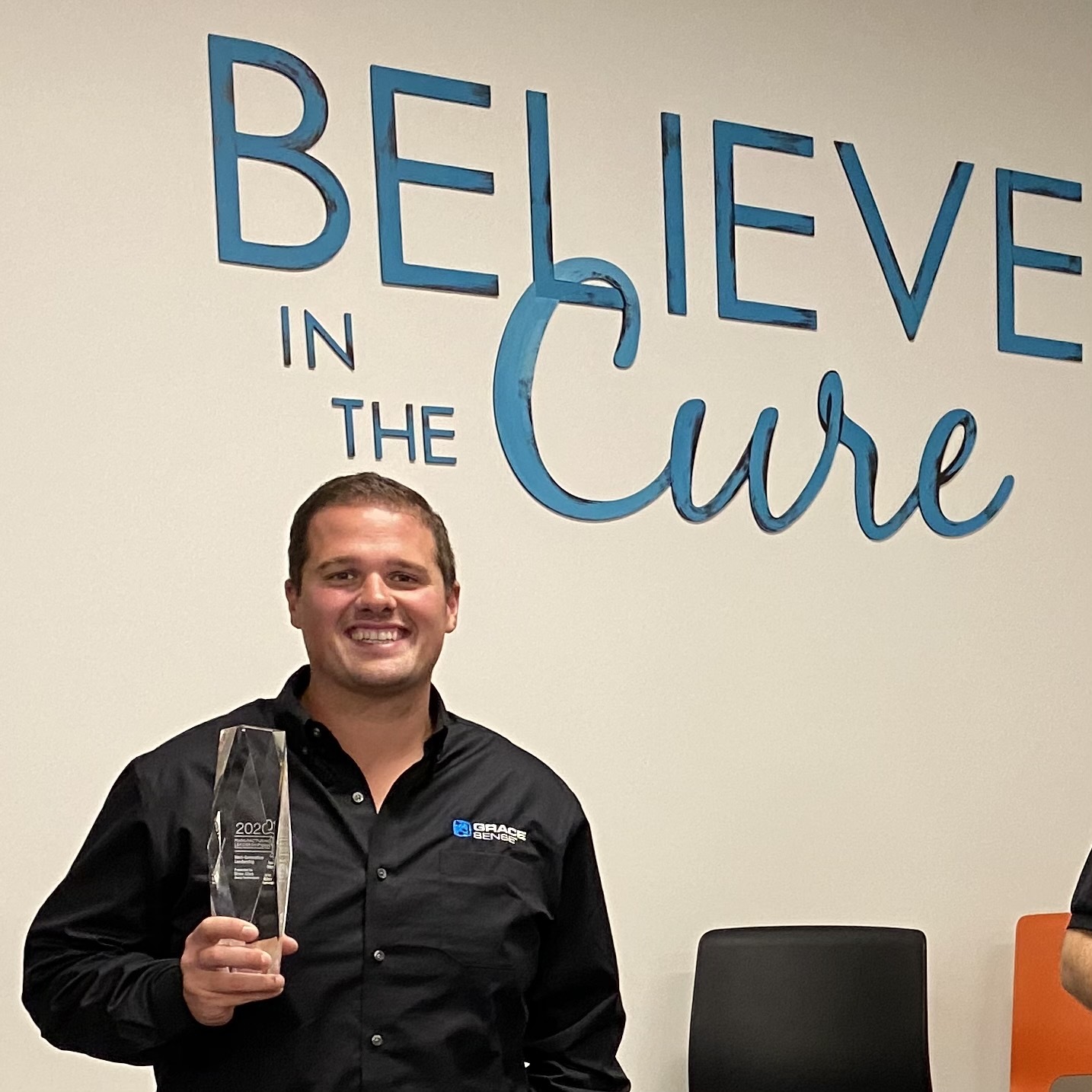 Drew Allen graduated from the Loyola University Chicago's Next Generation Leadership Program and University of Wisconsin's Transition to Executive Leadership. He is a recipient of the National Association of Manufacturers' 2020 Next-Generation Leadership Award and holds bachelor's degrees in International Business and Marketing from Augustana College, Rock Island, IL. Drew also sits on the advisory board for Atom Power, Inc. and is CEO of Percev, LLC.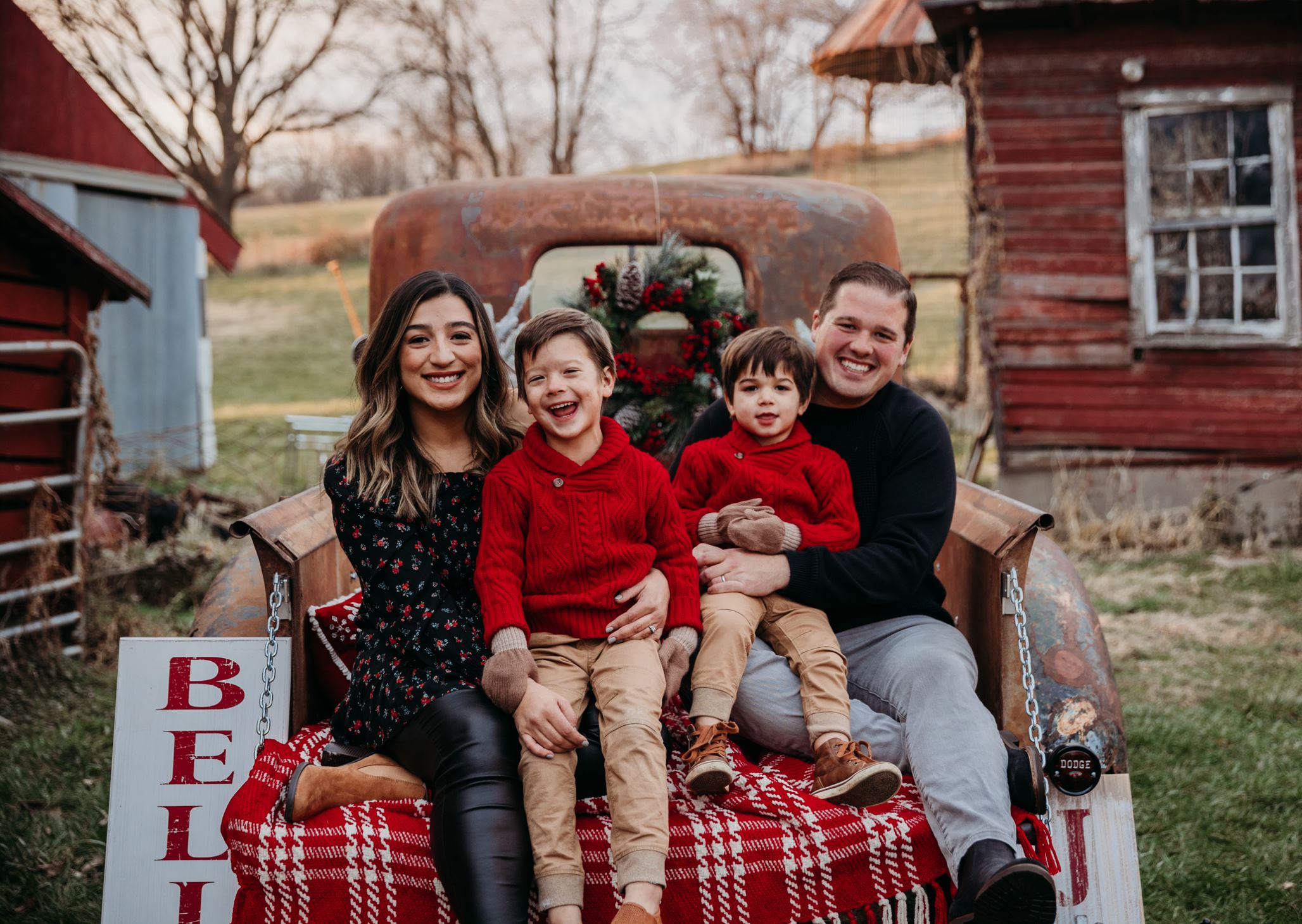 At home, Drew is happily married to his wife, Ellie, with their two incredibly bright, young boys. Sam is a disarmingly charming and curious kiddo. A self-taught Paleontologist, Sam can name every type of dinosaur and where they are on the food chain (he's 5, by the way).
And the little guy, Oliver, is the sweetest tough guy you'll ever meet. He loves superheroes, and, although it varies every time we meet, his last favorite hero was Batman. The Allen boys (including Drew) are fluent in Portuguese, thanks to Ellie's background as a translator and teacher.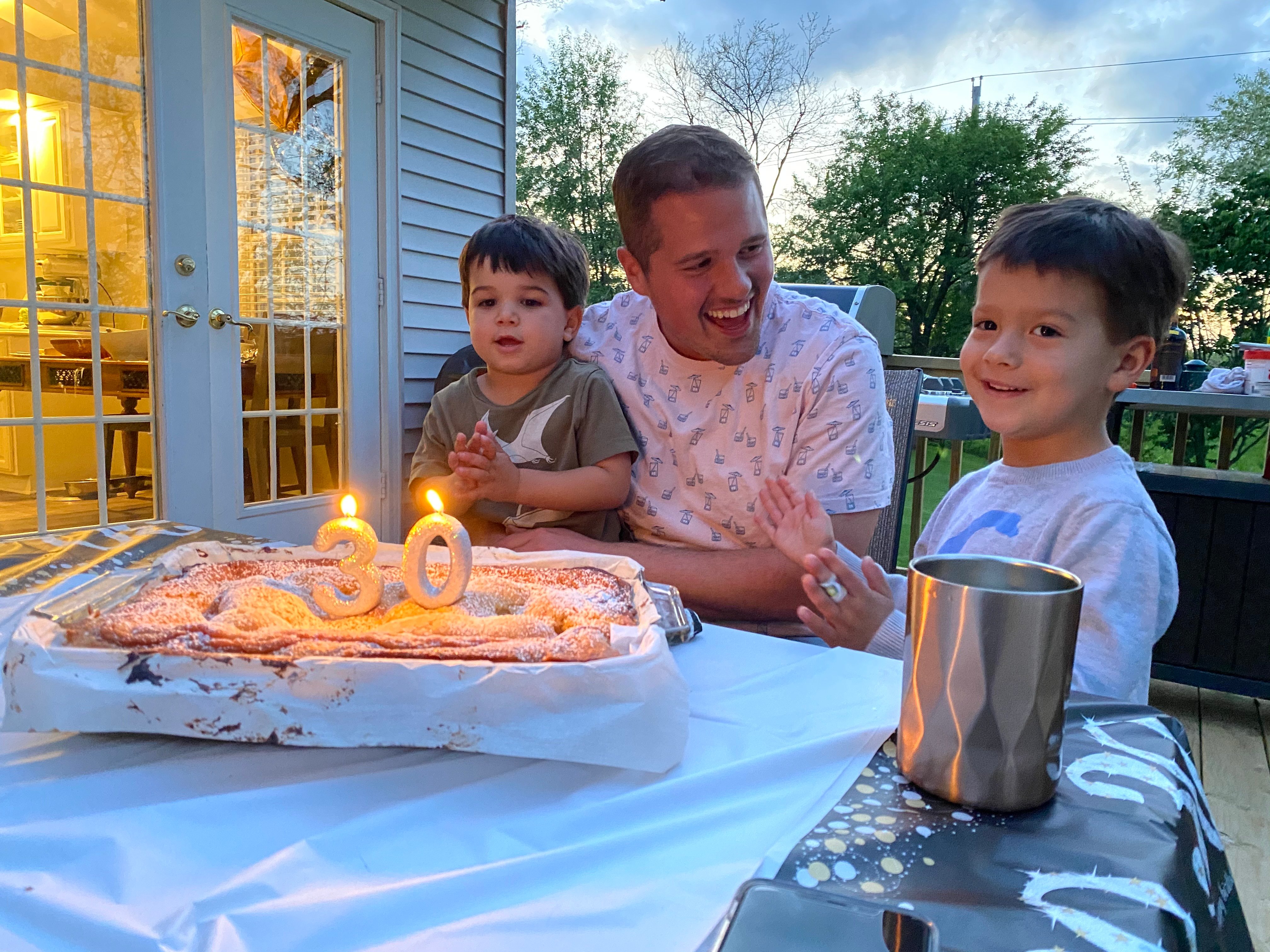 When they were in their teens, Drew met Ellie, a native Brazilian, while he was abroad on a mission trip in South America. Ellie was his designated translator and I guess she liked what he had to say! It also couldn't hurt that he is a phenomenal chef in his own right. When all the other kids were watching Sesame Street, Drew was studying the Food Network.
They dated long distance for several years and were married in 2010. He now speaks Mandarin and Portuguese fluently; the latter I assume he wanted to learn because Sam and Oliver always listen to their mother!
Shortly after their wedding, his Mandarin would be put to the full test, as Drew was hired by 3M as a Sales & Marketing Executive in Hong Kong where they moved and lived for two years. Ellie taught preschool during this time and the couple adopted a couple of dogs, Hugo and Tori.
When they moved back to the Quad Cities for Drew to begin working at Grace, their pups joined fellow pet-employee senior executives, Kona and Java. There are many people and things I miss about working in the office, but the canine coworkers are definitely one of the most.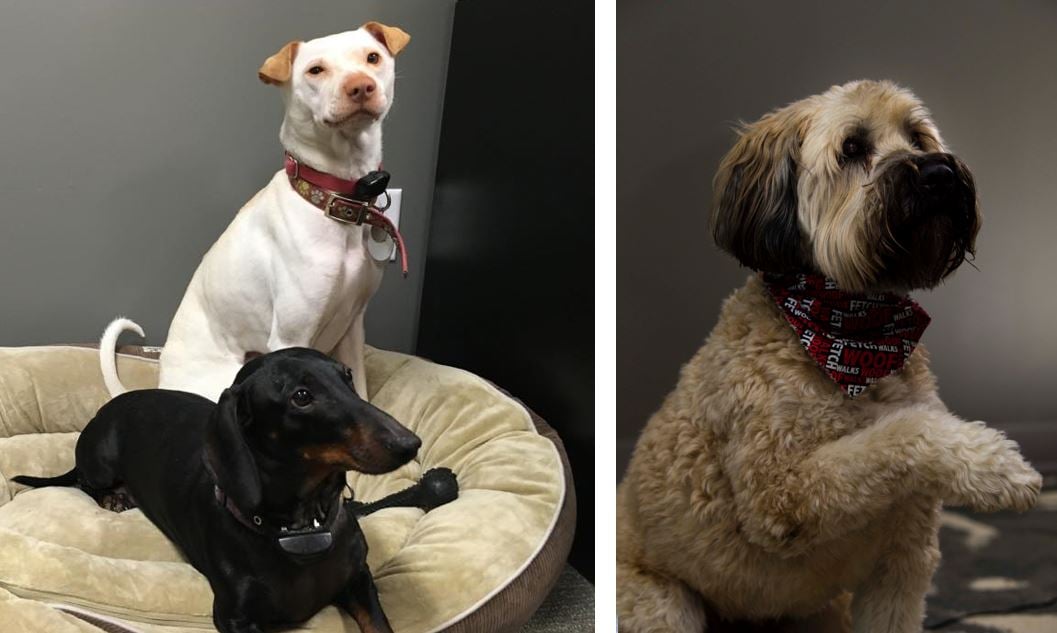 NOTE: At the time of writing this, it has yet to be officially announced if Hugo or Tori will replace our current Vice Pooch of Barketing, Kona.
"Drew is a fine, young human with aspirational goals, a passionate heart, and the type of leader you would follow to any treat drawer in the office," said Kona, VP of Barketing. "Hugo and Tori, on the other hand, are both nowhere near ready for the responsibilities of my current role as VP of Barketing. Perhaps a time will come for me to step down in a few more dog years, but for now, I will continue to manage the daily distribution of treats, which are still substandard in my professional opinion."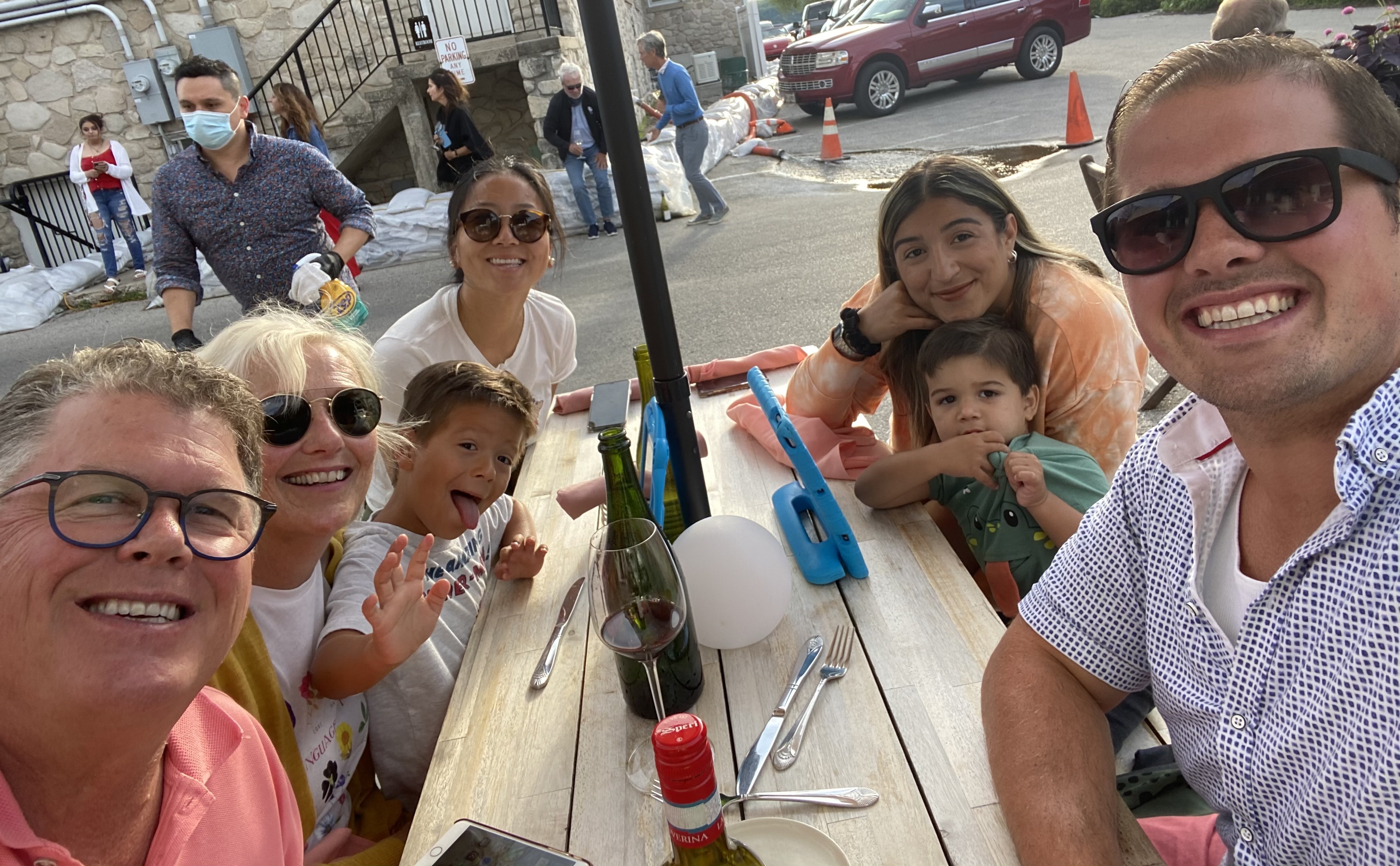 "I am incredibly excited to lead this innovative, family-owned, Iowa-bred organization that delivers impactful solutions and technologies through our distribution partners and to our global customer base," said Drew Allen. "I continue to be amazed by the impact we get to make in the lives of essential manufacturing workers by helping them get home safely every night."
As Phil and Jane pass the baton to their son, Greg Ervin will assume Drew's former roles and responsibilities as Chief Growth & Product Officer. Greg comes to Grace from Van Meter, Rockwell Automation, and, most recently, Timberline Manufacturing. He will be overseeing our Sales, Product Marketing and Development, and Application Engineering departments. We're looking forward to you all getting the chance to meet and work with Greg and working with all of us at Grace in our next generation!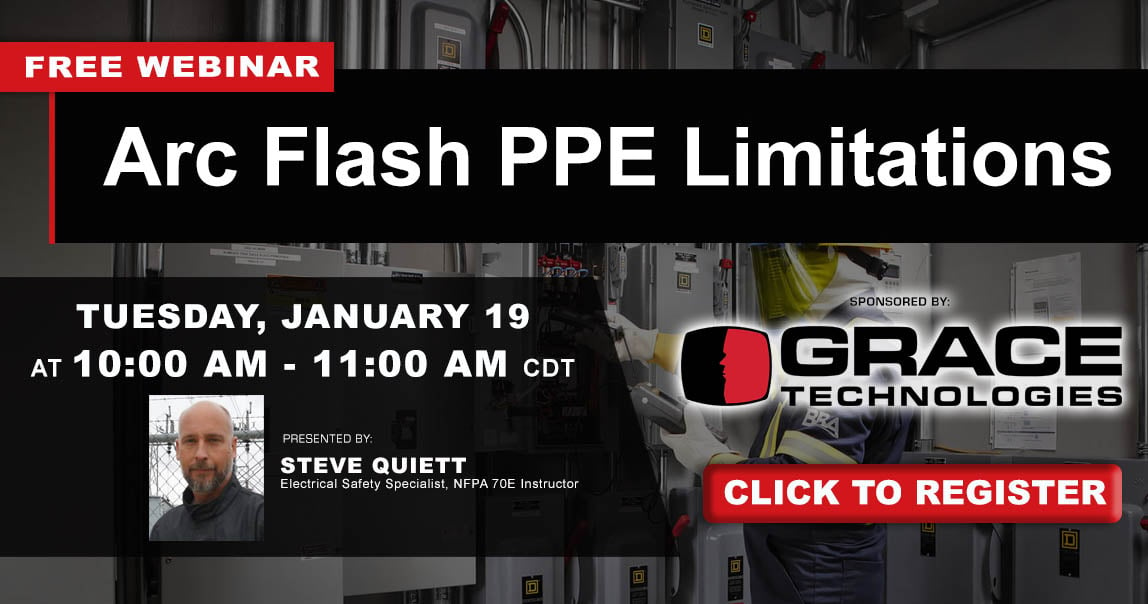 Registration is now open for our next FREE webinar: Arc Flash PPE Limitations will be presented by electrical safety specialist, Steve Quiett. Register today!
Learning Objectives:
Knowing What to Require When Considering Arc Flash PPE (Exposing Little Known Secrets of the Arc Flash PPE Business)
Avoiding Common Mistakes When Purchasing Arc Flash PPE (Explanation of Guidance from NFPA 70E)
Simplifying the Arc Flash PPE Procurement Process
COVID-19 and Arc Flash PPE Considerations
About the Presenter: Steve Quiett is an accomplished electrical safety specialist with a background in professional sales. Involved in the Electrical Safety community since 1999, Steve's specific exposure to this industry has afforded him a very unique perspective. From the small independent electrical contractor to large Fortune 500 companies, his passionate energy and down-to-earth approach have been well received.
---
Stay SAFE and have a have a GREAT week!