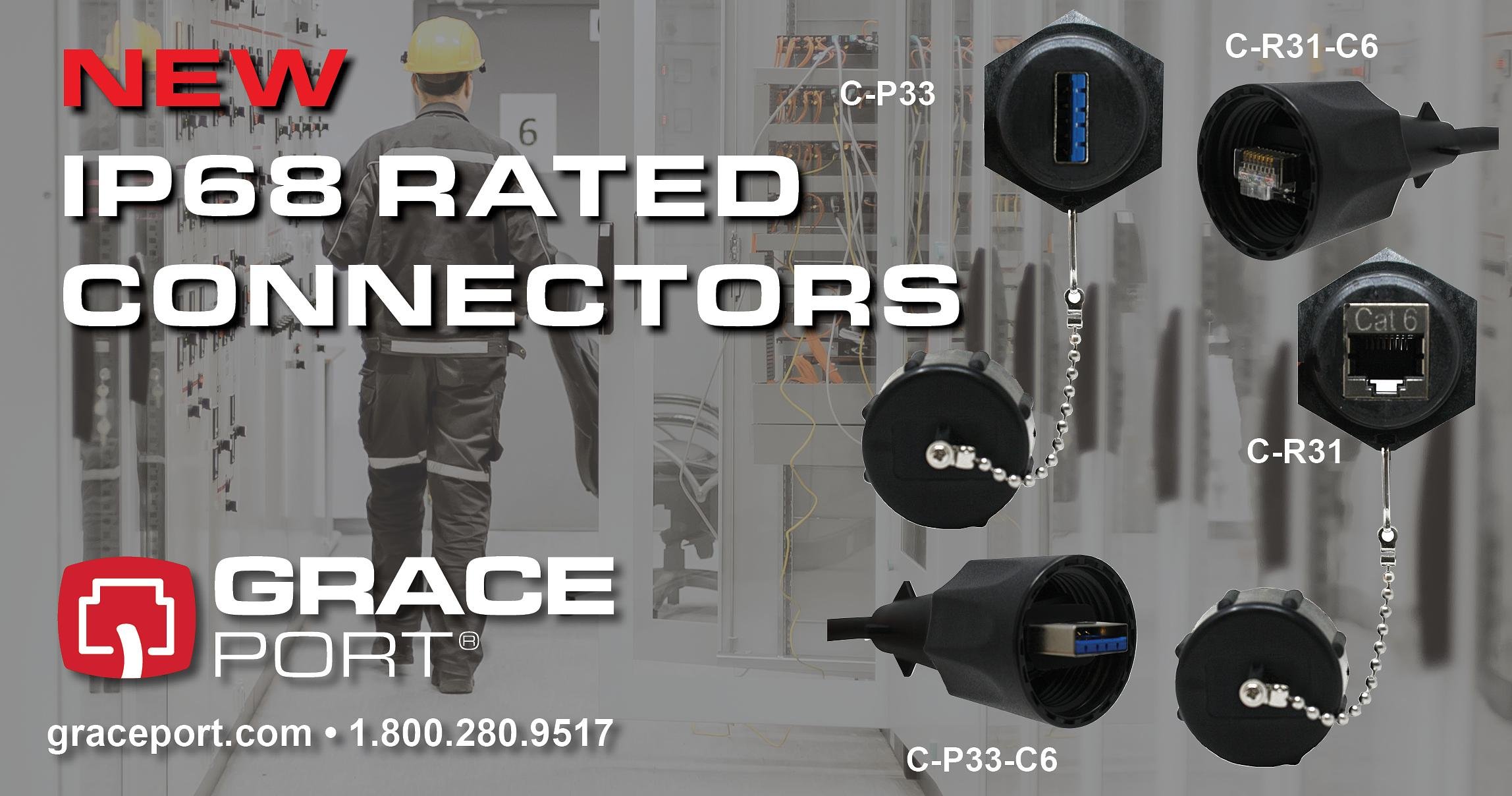 GracePort® panel interface connectors improve task productivity by 90%. In a normal scenario, PLC programming would take up to 45-60 minutes to perform electrical LOTO and verify absence of voltage inside the ICP before programming can begin. With a GracePort installed, the interface process simply becomes plug-and-play.
The GracePort essentially allows task-qualified personnel to access an ICP in normal operating conditions safely without opening the door. Having a task-qualified person performing work on an ICP with the doors closed and secured satisfies the requirements of NFPA 70E, Article 130.2(A)(4). Furthermore, GracePorts can be equipped with an internal GFCI-protected outlet to meet the GFCI testing requirements of UL 508A and NFPA 79 for accessory equipment receptacles commonly found in ICPs.
New IP-68 GracePort Connector
GracePort IP68-rated connectors are quick-install solutions for pass-thru, panel interface connectivity with your choice of either a shielded Cat 6 Ethernet or 3.0 USB connector with an IP68-rated twist-off cap for protection. These IP68 connectors provide sealed protection when submerged in up to 1.5 meters of water for 60 minutes. They can be ordered as a standalone component or with a 6' cable and can be installed on any control panel with a 22mm knockout. The external twist-off cap and severe environment cable both maintain an IP68 rating.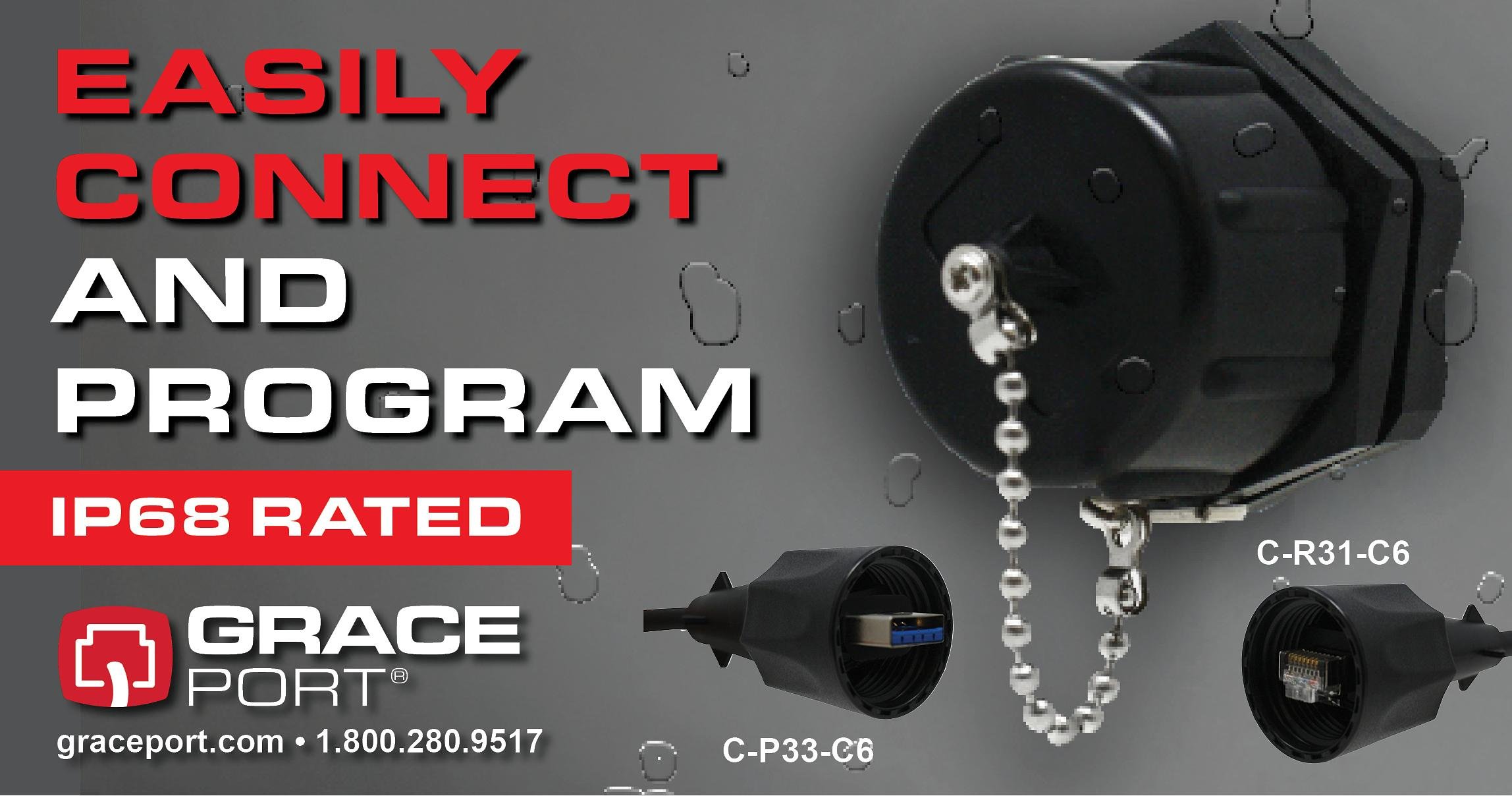 IP68-Rated GracePort Connector Applications
Ethernet and USB networking continues to be a growing solution for PLC programming and industrial applications. Ethernet connectors are a standardized telecommunication network interface to allow quick and easy connection to your server, modem, or router within your local network. For both component options, users can simply connect their laptops and perform the necessary programming for their PLCs safely with the panel door closed.
Ingress Protection (IP) Rating Origin
According to the International Electrotechnical Commission (IEC), "Electric and electronic equipment deteriorate or malfunction when water or dust enters the device. The IEC has developed the ingress protection (IP) ratings, which grade the resistance of an enclosure against the intrusion of dust or liquids. The ratings are widely used throughout [the] industry...The standard, prepared by IEC Technical Committee 70, uses the IP code to rate the degrees of protection offered by the enclosure of electrical equipment with a rated voltage of a maximum of 72,5 kV. The standard also defines the tests to be performed to verify that the enclosure meets these requirements."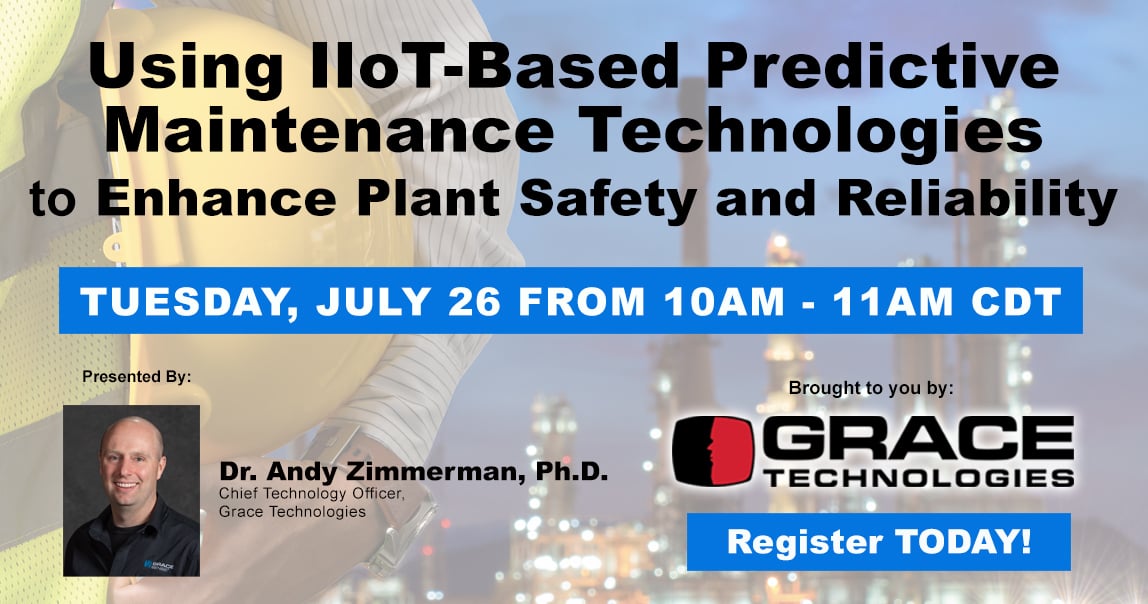 Registration is now open for our next FREE webinar with Dr. Andy Zimmerman, Ph.D. "Using IIoT-Based Predictive Maintenance Technologies to Enhance Plant Safety & Reliability" will explore the role that Predictive Maintenance and the Industrial Internet of Things (IIoT) are playing in worker safety and equipment reliability. While downtime reduction gets most of the press, the reliability gains from an IIoT deployment can often drive an important and coupled increase in worker safety and productivity metrics. We'll explore the relationship between workplace injuries and equipment reliability and show how the reliability gains provided by an IIoT-based Predictive Maintenance system can also result in fewer injuries.

---
Stay safe and have a great week!