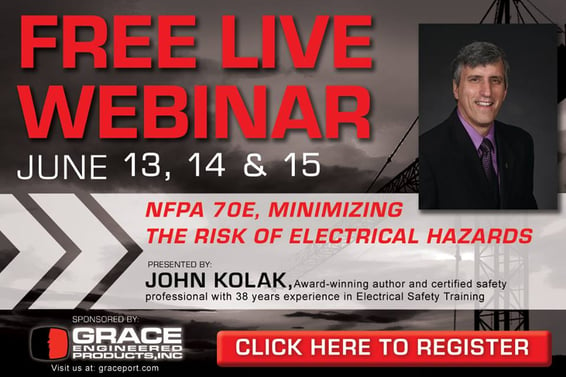 As National Electrical Safety month came to a close yesterday, we'd like to continue the conversation because, well, we think it's a good one. So I hope you're not sick of it yet as we're going to be hosting a webinar this month that you can sign up for and it's free!
The purpose is to refresh your knowledge on our industry's bible, the NFPA 70E, as well as Grace's concept of Safety-by-Design. What does that mean, exactly? Well, I'm not going to spoil it all here, but it starts with the philosophy that goes into our engineering process with safety being determined during the designing stage of our products.
Back when we hosted our open house, we invited guest speaker and award winning author, John Kolak, to do a similar presentation to what we're doing with the webinars. John is a Certified Safety Professional with 38 years of experience in the industry and is the president of Praxis Corporation; a company that specializes in Power Systems Engineering & Electrical Safety Training.
If this is something you're interested in taking part in, hit the link at the top to register. We have six sessions over the course of three days to choose from and each session is followed by a Q&A opportunity with John on the topics covered. Honestly, it's a great opportunity to hear from the one of the best and brightest pioneers in electrical safety culture.
In short, you'll learn why we don't do it like this anymore: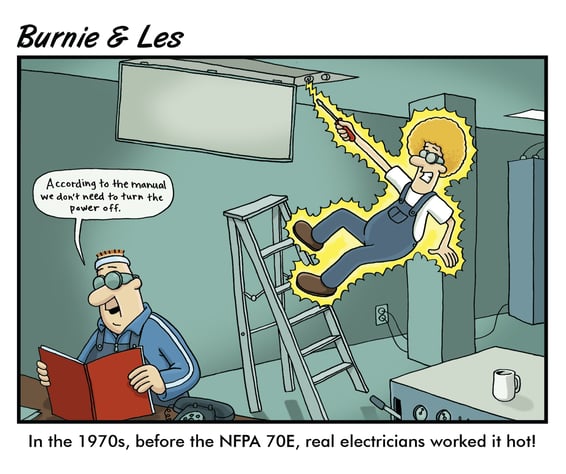 ...and why today, we do it like this: