Failure to perform proper mechanical or electrical Lockout/Tagout (LOTO) can lead to electrocution, electrical shock, arc-flash, and other hazards. In addition to huge penalties by OSHA for non-compliance, these hazards often result in lost time wages, compensation claims, permanent disability, and fatalities. One of the highest risk factors involved in these incidents is human error which is why we developed Permanent Electrical Safety Devices (PESDs) to ensure protection for people working around hazardous energy.GracePESDs voltage indicators provide a consistent reliable presence of voltage indication with their LED lights. When the equipment connected to the indicator is turned off, the LED lights go out as well. However, it should be noted that this indication is not a compliant method for verifying absence of voltage. For that, qualified personnel must perform an absence of voltage test, which can be safely conducted using our Safe-Test Point and Voltage Test Station.
Voltage indicators aim to assist in behavior around live voltage. This is why our voltage indicators provide a visual representation of energy presence to mitigate these risks. Voltage indicator PESDs are self-powered, UL listed, and permanently installed devices that visually represent the presence of voltage with flashing or non-flashing, redundant LED lights.
Typically hardwired to the load side of an electrical feeder or a disconnect switch, voltage indicators illuminate whenever hazardous voltage is present in any individual phase. These devices, when installed by a qualified electrician, help ensure ultimate compliance to assist task qualified personnel with enhanced productivity and reduced risk while performing mechanical LOTO tasks by verifying energy presence.
Important update for all voltage indicator PESD users: In an attempt to better address the international standards and the needs of our diverse customers while standardizing our offering, Grace has begun phasing out RED-YELLOW-BLUE lead wires and has replaced them with black leads denoted by stripes and marking. We are excited to announce that alongside our R-3F2 and R-3W2 voltage indicator, the R-3W and R-3W-SR now both carry CAT III/CAT IV ratings as well. We have updated our GracePESDs Voltage Indicators datasheet to reflect these changes and you can download the new version below: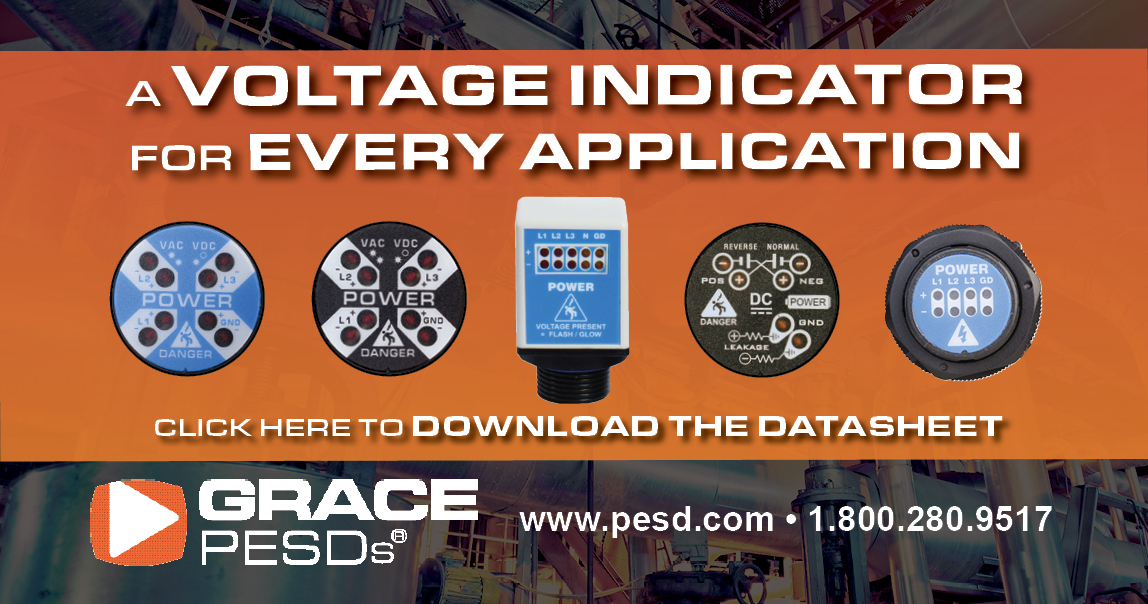 Last week, EMEA Business Development Coordinator, Chris Schneck, and Regional Sales Manager, Don Sparks, did a live demonstration on how our voltage indicators enhance safety for personnel by providing a visual LED indication when voltage is present. Check out their presentation below!
For more on the topic of electrical safety, be sure to register for our next FREE webinar! "Fundamentals & Overview of Electrical Equipment Maintenance" is worth 0.1 CEU for those attending the live broadcast Bhanu Srilla, MS, CESCP, CMRP, CRL. Click here to register today!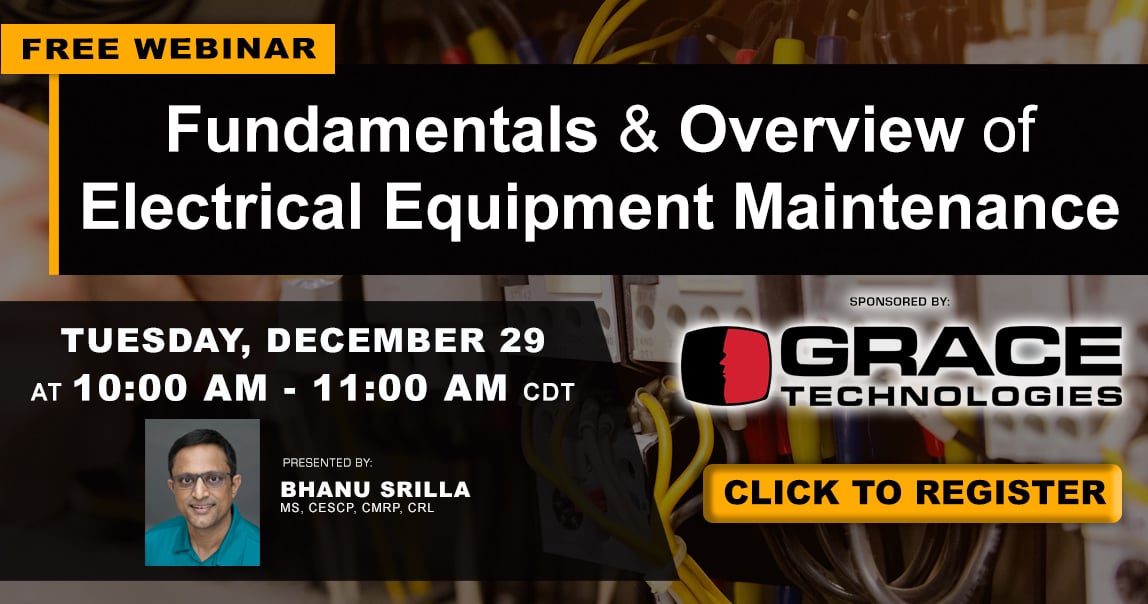 About this webinar: Electrical Equipment Maintenance plays a significant role in both the operation and safety metrics of a facility. Most facilities are resource-constrained to perform preventive maintenance tasks as they are overwhelmed with the routine reactive work. This session will discuss the importance of scheduled electrical equipment maintenance and the key attributes of a well-defined maintenance program. Additional emphasis will be placed on maintenance schedules of electrical equipment per ANSI NETA MTS and NFPA 70B standards followed by Q&A.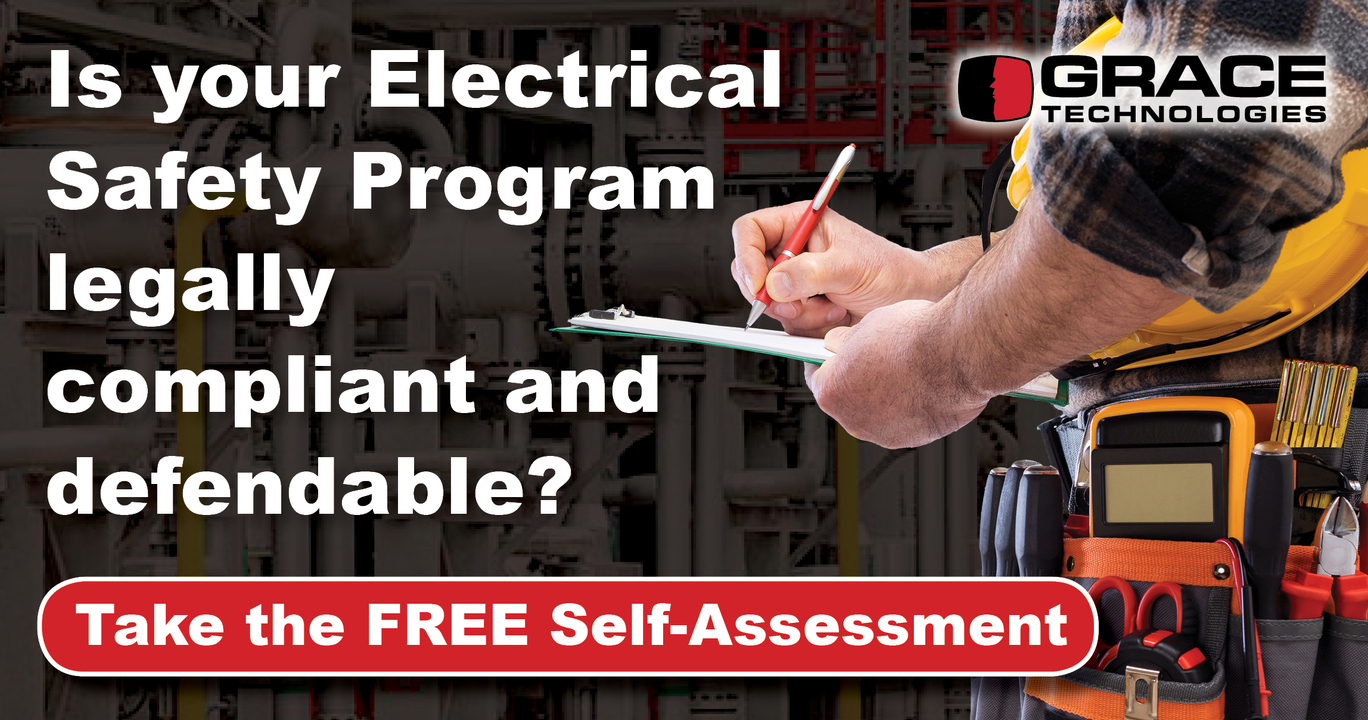 Beyond GracePESDs, we now offer Electrical Safety Program consulting services with our Expert Network. With decades of experience and leadership in the electrical safety sphere, we have picked up a few things and made a few friends along the way. What we found is a huge gap between the policies, practices, and procedures implemented by our clients. A recurring theme we discovered is when it comes to the implementation of safety and maintenance management systems, the end goal is simply compliance. Click here to take the FREE Self-Assessment.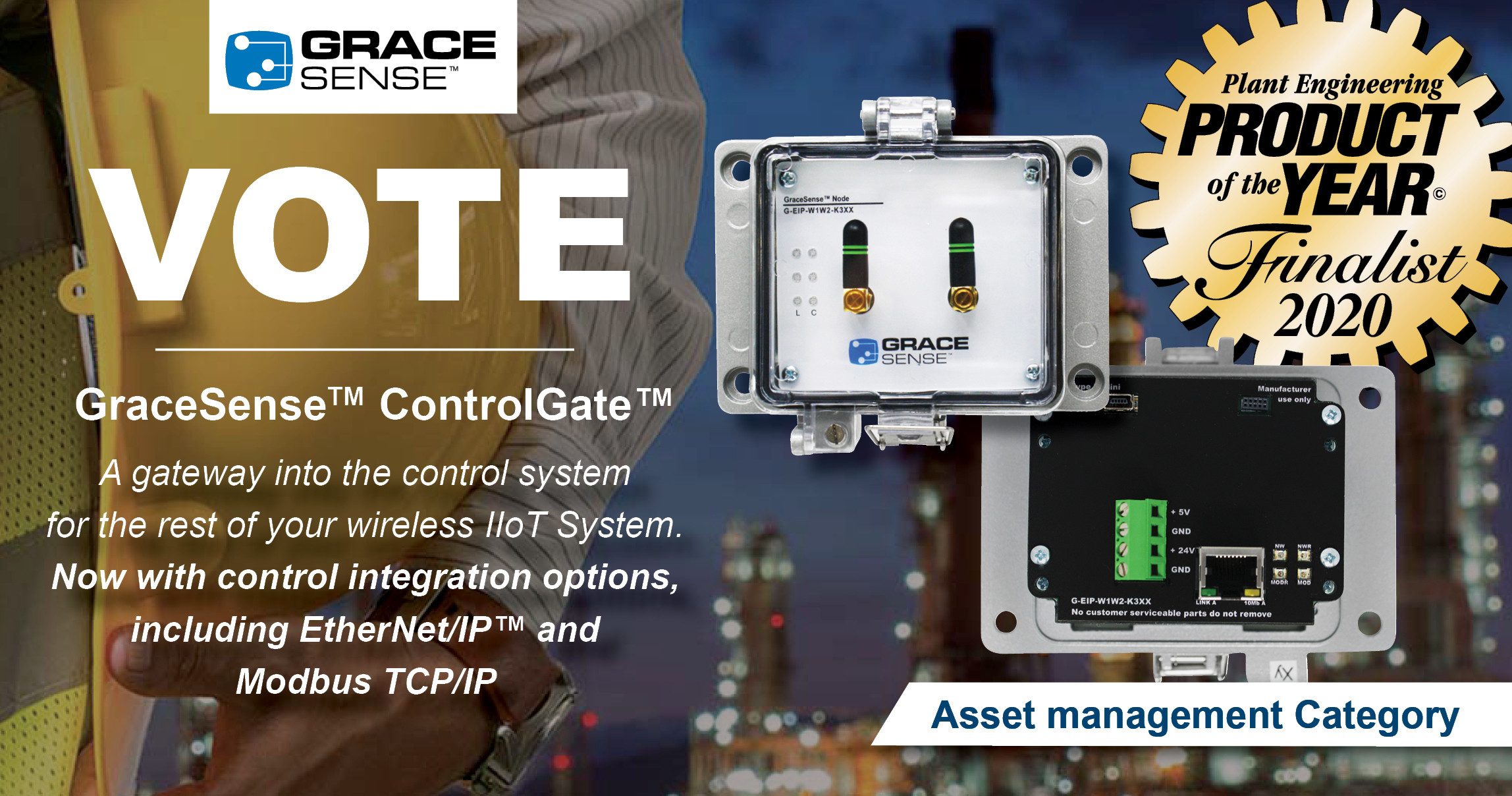 We're thrilled to have another one of our Predictive Maintenance System IIoT smart devices recognized by Plant Engineering for their contributions to the future of Asset Management. Please consider voting for the GraceSense ControlGate!
---
Stay safe and have a great week!