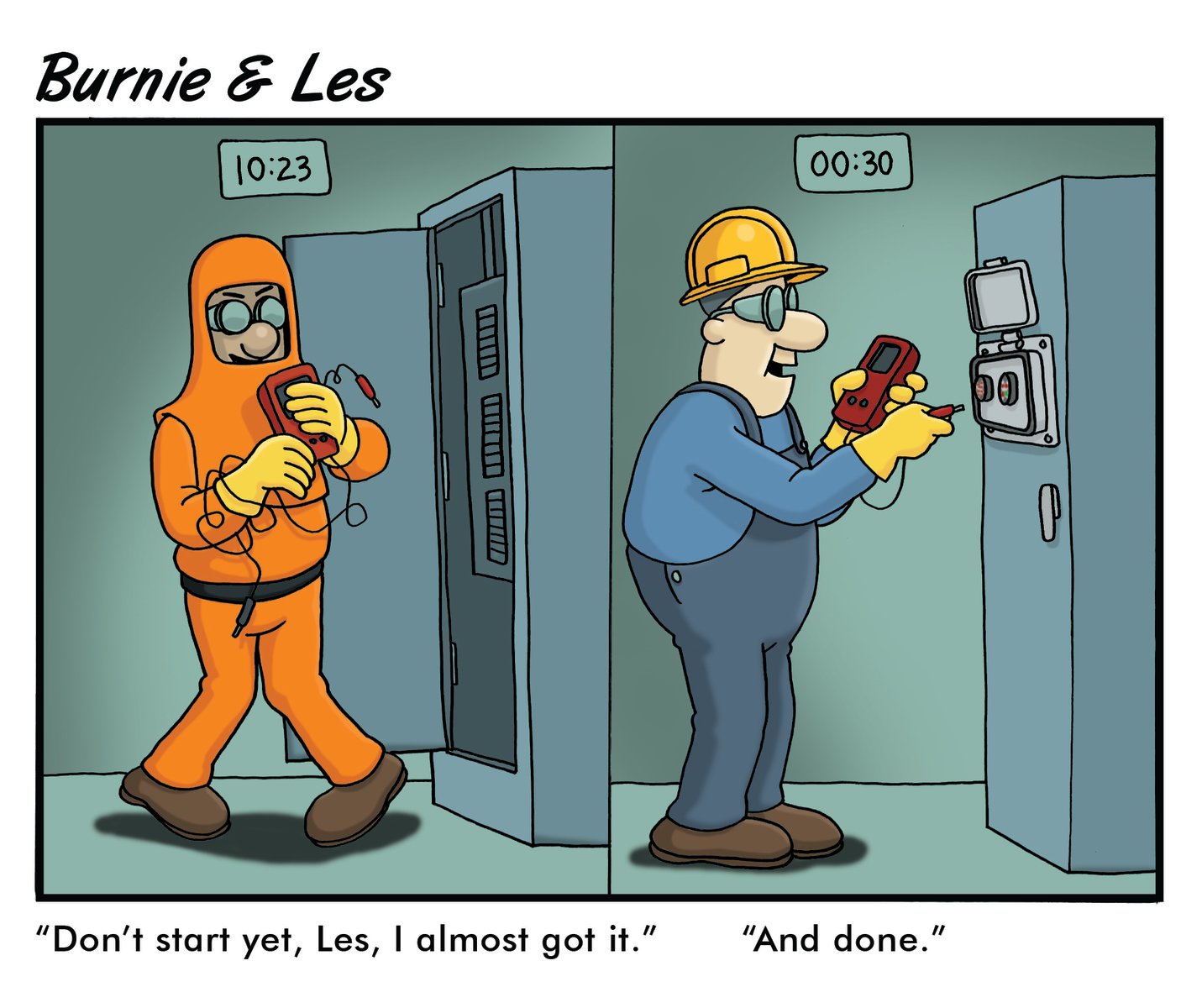 Selection & Use of PPE
Last week, we held a webinar on the subject of Personal Protective Equipment (PPE), hosted by Charles Miller, Master Electrician, best-selling author, and talk show host. In case you missed it, we'll recap what we learned from Charles about the selection and use of PPE according to NFPA 70E and how GracePESDs can play a role in your Lockout/Tagout procedure.
NFPA 70E sets out a guideline similar to that of the National Electrical Code (NEC). The NEC is a code that provides rules and regulations for the installations of circuit conductors and equipment. Beyond that NFPA 70E steps up to take over what to do after the installation. The purpose is to provide a practical safe working area for employees relative to hazards that arise from using electricity.
Determine Arc Flash & Shock Boundaries
There are two types of boundaries for electrical safety in the workplace: arc flash boundary and shock boundary (restricted and limited approach). When an employee is working within the restricted approach boundary, they have to wear PPE in accordance with Section 130.4 of 70E. When they're working within the arc flash boundary, they have to wear protective clothing and other PPE in accordance with Section 130.5. All parts of the body have to be protected when inside he arc flash boundary. When determining additional protective measures for shock, what do you have to know?
Which Personnel will be exposed

Both Boundary Requirements

Determine PPE required
In order to determine the required PPE for shock hazard, you must also determine the voltage. Once the voltage has been identified, analyze the NFPA 70E Table in Section 130.4(D)(a). This table identifies both the restricted (closest) and limited (furthest away) approach boundaries. When entering these boundaries, you'll require protection in the form of rubber insulating gloves with leather protectors.
Arc flash boundary involves more clothing and equipment because it's based on getting a first degree burn if you're standing right on the boundary. One of the following methods have to be used for selecting arc flash PPE. There's two ways for knowing what PPE to use. First, the incident energy analysis method in accordance with 130.5(G). This is where a company may come into an industrial plant and do all the calculations necessary to determine what needs to go on the label for each piece of equipment. These labels provide arc flash boundary and category.
The second method of determining arc flash boundary is determining which of the four categories (CAT I, II, II, & IV) of PPE is required. It's important your equipment is labeled accordingly so anyone working on it will know what level of PPE to don.
Personal Protective Equipment (PPE)
Based on your findings above, the next step is the selection of PPE for the appropriate working condition. PPE clothing has advanced significantly over the years. Modern PPE is much more lightweight and comfortable than years prior. Face shields are to have wrap-around guarding to protect not only the face but also the forehead, ears, and neck. If rubber insulating gloves with leather protectors are used, additional leather or arc-rated gloves are not required.
The combination of rubber insulating globes with leather protectors satisfies the arc flash protectors required. Safety glasses/goggles have to always be worn under the face shields or hoods. Employees also have to wear hearing protection whenever working within the arc flash boundary.
Permanent Electrical Safety Devices (PESDs)
Charles concluded the presentation with a shout out to our GracePESDs and how they can affect safety in all the situations that would normally require PPE.
"Voltage indicator lights typically do not meet the requirement of 110.5(7) Exception No. 1; the absence of voltage test. Now, Grace Engineered Products, you're probably familiar with their products, they're called Permanent Electrical Safety Devices or PESDs. We've seen these in industries around the country, industrial plants; they're wonderful. An electrician or maintenance person walks by and they see the three lights up there going that's good power's there. It's a great indication, a voltage indicator. But when you turn off a piece of equipment, those lights go out. When we're going to get into a piece of equipment, we have to go through some additional steps other than just plain Lockout/Tagout. We have to go through these additional steps for testing for the absence of voltage. But Grace has another option and this is wonderful, I think this is better than sliced bread. This is a great option."
The other "great" option Charles is referring to is to install a Safe-Test Point to test for the absence of voltage while standing outside the electrical equipment before opening the equipment up. What this allows a qualified person to do is while they're standing outside with the power turned off, having gone through the steps, they get to step number seven and safely test for the absence of voltage.
Once the equipment has been established and verified that it is in an electrically safe work condition, a qualified person can theoretically open the equipment up without wearing shock or arc-rated PPE. I say "theoretically" because as a safety conscious company, we don't want to outright tell people they don't need to wear PPE; that decision alone should be defined within their facility's electrical safety program.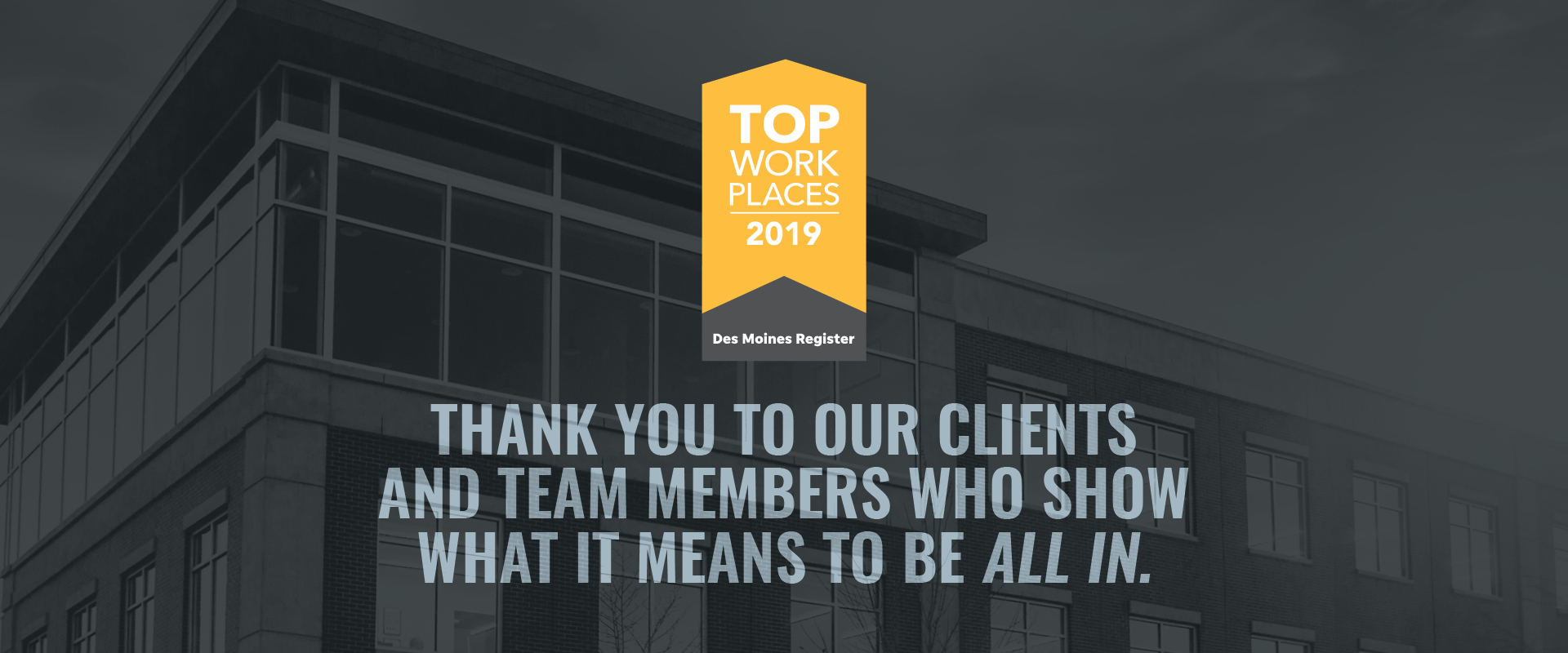 We're hiring in the field of IIoT, specifically to fill the roles of IIoT Software Engineer, IIoT Field Application Engineer, & IIoT Field Application Technician. We're also seeking a Business Development Coordinator. Click here to view our career page and apply today!
Enter the Grace giveaway raffle by clicking below
&
Have a great week!