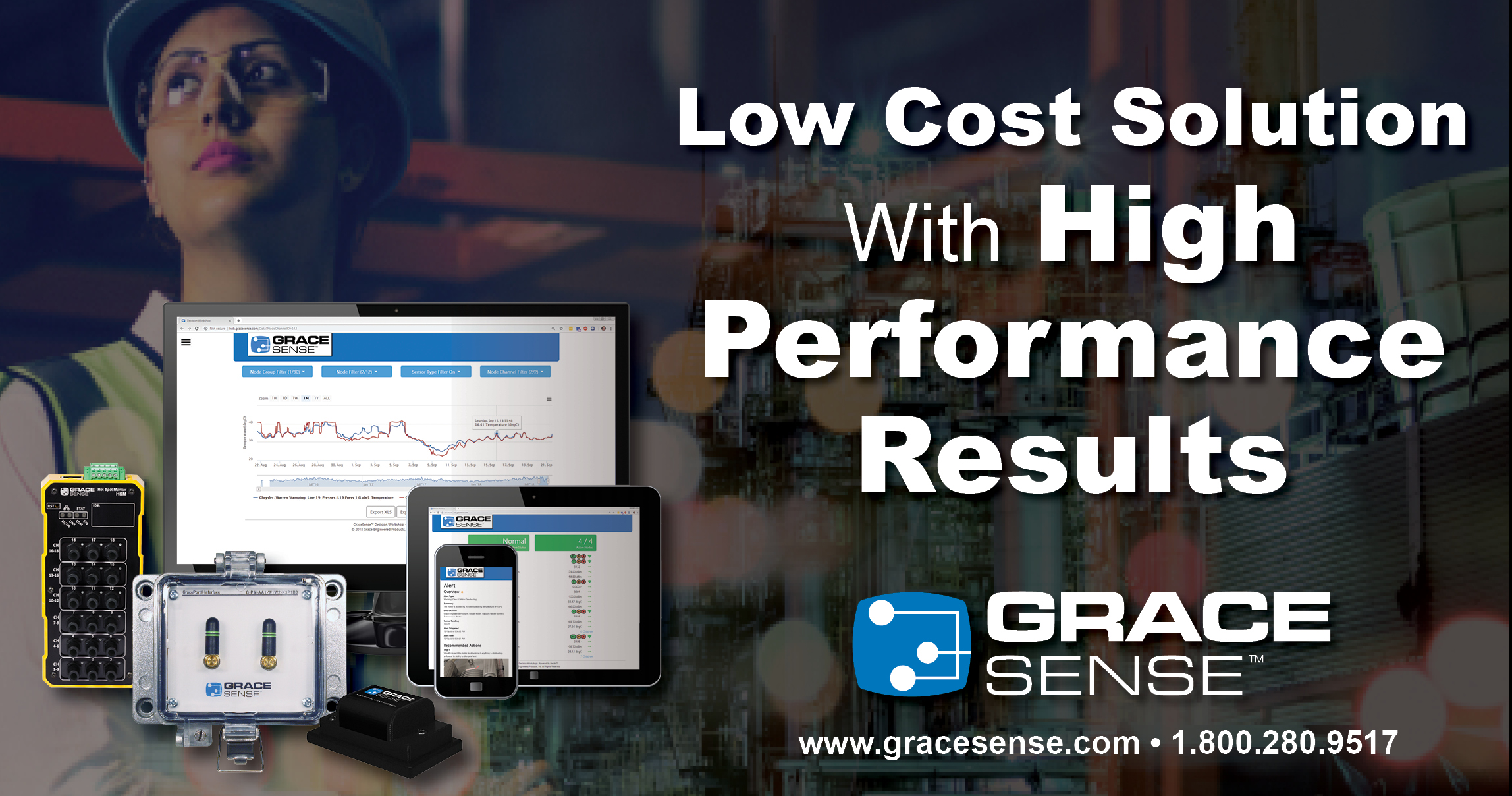 In today's fast-paced industrial landscape, maximizing equipment uptime and optimizing maintenance practices are critical for ensuring operational efficiency. Grace Technologies brings you the GraceSense Predictive Maintenance System, a comprehensive solution that combines innovative hardware and advanced software to revolutionize maintenance strategies. In this blog, we will delve into the key components of the GraceSense system, highlighting their applications, features, and benefits.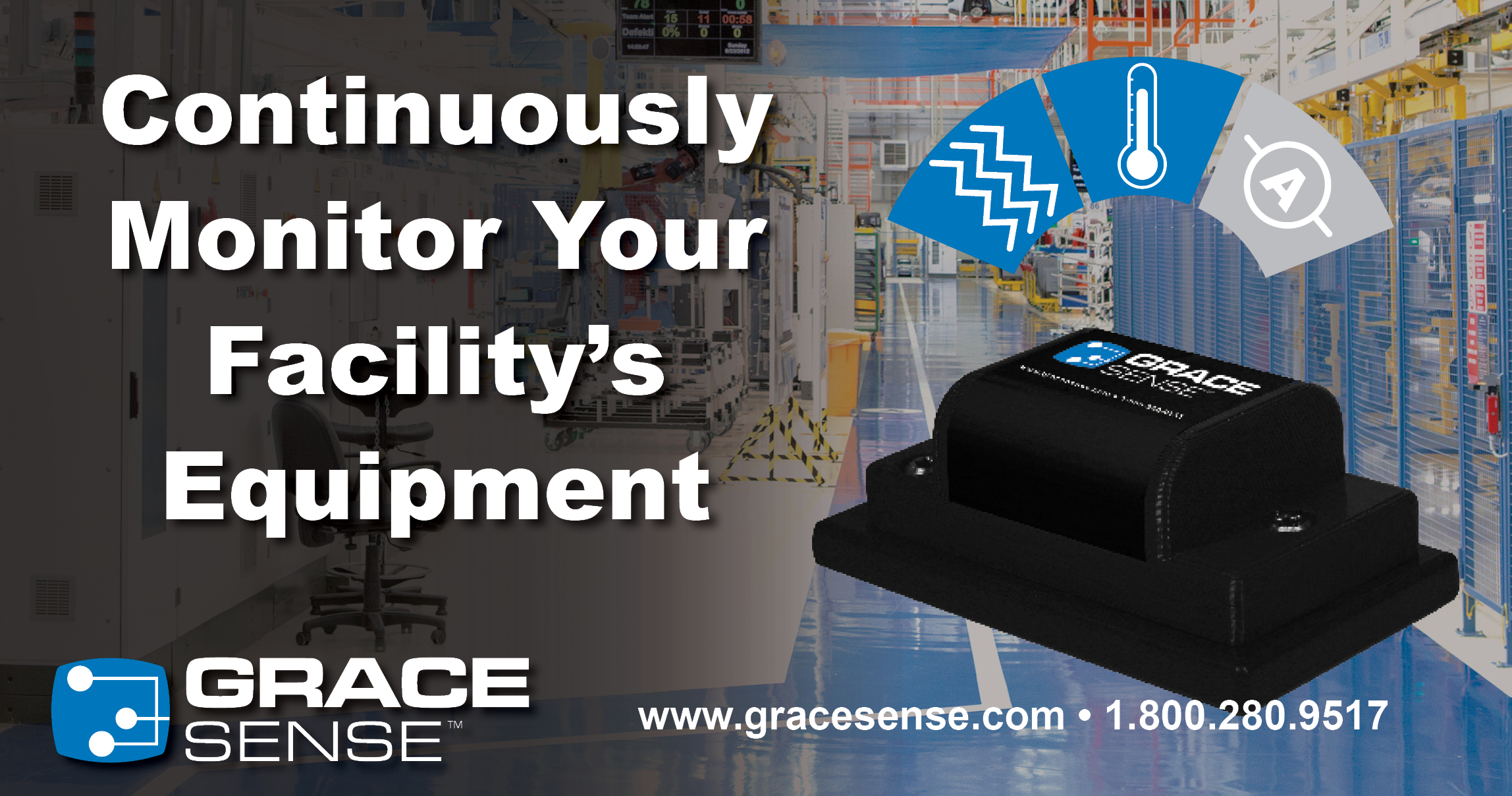 The field-proven Predictive Maintenance System is an asset condition monitoring system that utilizes wireless sensor technology integrated alongside wired sensors. Advanced data analytics provide asset managers with deep insights to machine health to effectively prioritize resources and maximize the value of their maintenance spend. GraceSense technology improves overall plant reliability, safety, and maintenance metrics by remotely monitoring asset health and sending timely notifications to plant floor personnel through SMS or email alerts with pre-configured, step-by-step remediation instructions when anomalous behavior is detected.
Vibration & Temperature Node: This compact and robust device captures real-time vibration and temperature data from machinery, enabling early fault detection and preventing catastrophic failures. Its wireless connectivity ensures easy installation and flexibility in monitoring various equipment types.

Panel-Mount Node: The panel-mount node serves as the central hub, seamlessly integrating with existing maintenance programs. With its wide range of inputs and transducers, it enables the connection of third-party sensors for comprehensive condition monitoring.

CloudGate: As a gateway, the CloudGate transfers data from field nodes to the cloud-based Maintenance Hub. This wireless configuration supports scalability and real-time insights for multiple GraceSense wireless nodes within a specific radius, ensuring efficient monitoring of critical assets.

ControlGate: Designed for seamless integration with plant floor control systems, the ControlGate facilitates the connection of GraceSense Vibration & Temperature Nodes to PLC/SCADA networks. It offers communication options like EtherNet/IP™ or Modbus TCP/IP, enhancing data transfer and integration capabilities.

ComboGate: Combining the best of both worlds, the ComboGate serves as a hybrid gateway solution. It securely provides data to both PLC/SCADA/DCS systems and the Maintenance Hub. This configuration offers communication options for field node information transfers via LTE or Wi-Fi.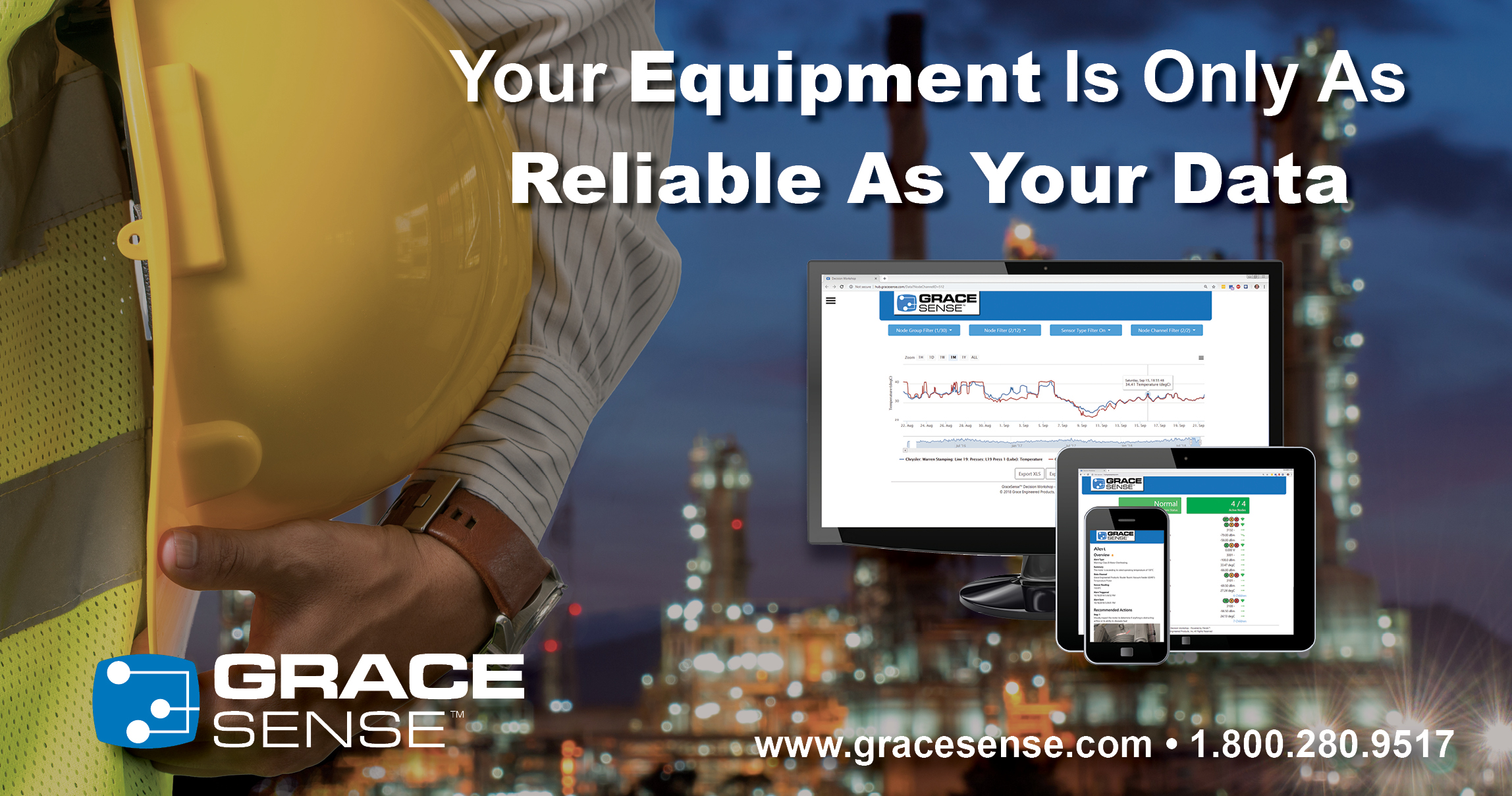 The GraceSense Maintenance Hub is a powerful software platform that transforms raw sensor data into actionable insights. Its user-friendly browser-based interface provides real-time asset statuses, dashboards, trend plots, and analytics. The Maintenance Hub empowers maintenance teams with a proactive approach, allowing them to stay ahead of potential failures and optimize maintenance planning. Key features of the Maintenance Hub include:
Real-time monitoring and visualization of system information
Generation of comprehensive reports and actionable alerts
Integration with existing systems (CMMS, SCADA, DCS) through open APIs
Customizable alert capabilities with step-by-step remediation instructions
Remote access and control of predictive maintenance functions
The Predictive Maintenance System offers a holistic solution for efficient and intelligent maintenance practices. With its hardware components combined with the powerful Maintenance Hub software, you can unlock the full potential of predictive maintenance.
Watch the video demonstration below to witness the GraceSense system in action and discover how it can elevate your maintenance practices to new heights.
Experience the power of GraceSense Predictive Maintenance and revolutionize your maintenance strategy today! Follow the link below to request more information about the impact of predictive maintenance on safety, efficiency, and cost savings.
---

This two-part webinar will explore the transformation of industrial predictive maintenance (PdM) by Artificial Intelligence (AI) and Machine Learning (ML). We start with a foundational understanding of the history of PdM and then explore the crucial role that AI/ML can play in modern PdM approaches.
Attendees will learn about the various applications of AI/ML in PdM, from early failure detection to optimized maintenance scheduling, and will be introduced to emerging trends like edge computing and digital twin technology.
The session addresses potential AI/ML adoption challenges and offers best practice insights for successful implementation. We'll illustrate these concepts with real-world examples, followed by an interactive Q&A session.