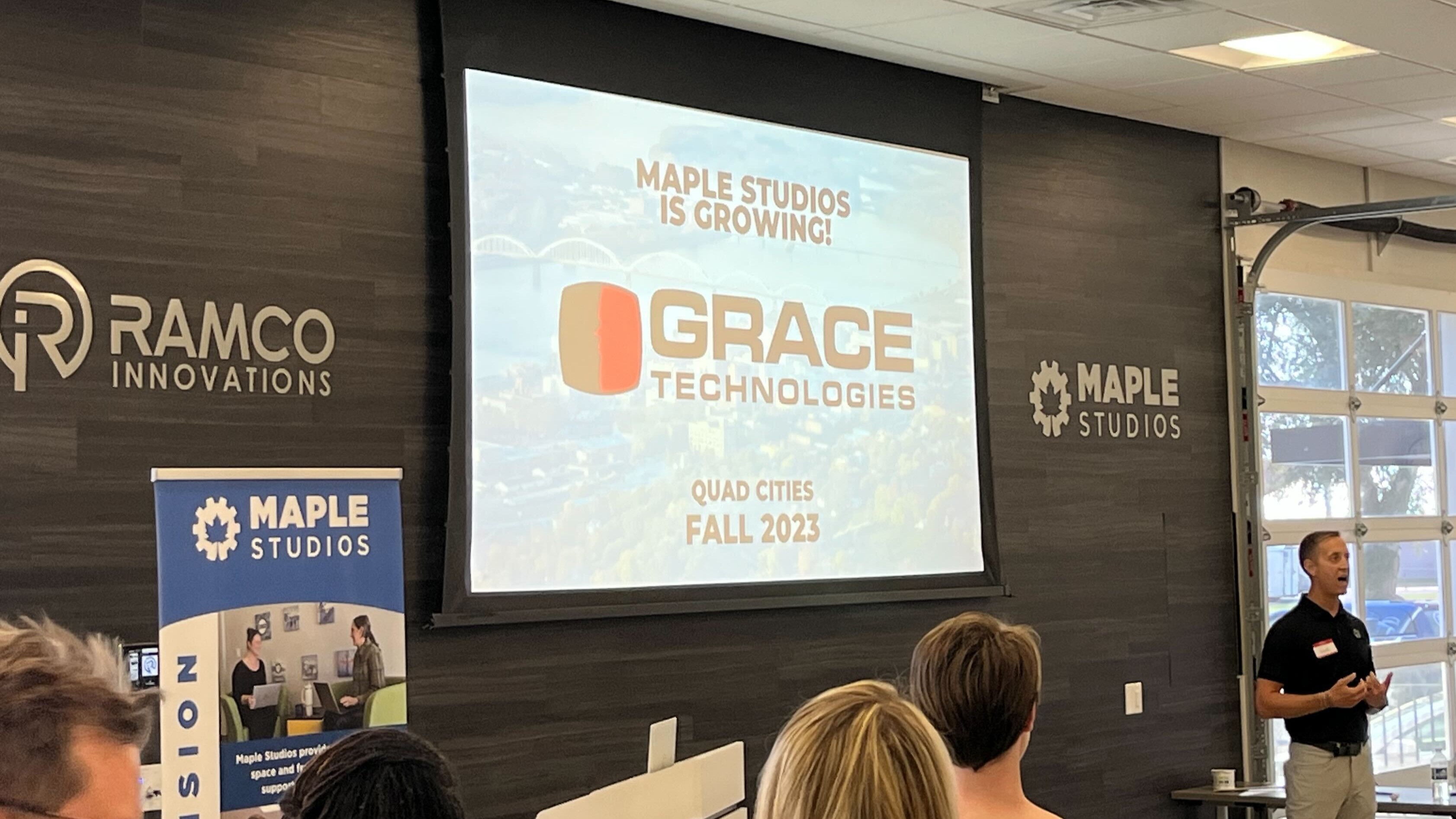 Today marks a special day for all of us at Grace Technologies, and we are excited to share some wonderful news with you! We're always looking for ways to innovate and foster growth, and in line with that vision, we're thrilled to announce our strategic collaboration with Maple Studios.
Why Maple Studios?
If you haven't heard of Maple Studios, here's a little background. They are a standout startup studio renowned for offering entrepreneurs not just fractional executive support but also a nurturing workspace. Their track record in uplifting industrial technology startups is impressive, making them an ideal partner for us.
Our Vision for the Quad Cities Area
With this collaboration, we are establishing an extension of Maple Studios right within our Grace facility in the Quad Cities area. Our President & CEO, Drew Allen, encapsulates our excitement and vision perfectly: "Having an idea is brilliant, but realizing it is where the challenge lies. We've chosen the Quad Cities for this venture because we see immense potential in its ideas and its people. We aim to provide the much-needed support early-stage companies here require, in terms of talent, capital, and resources. Our partnership with Maple Studios underscores our unwavering commitment to innovation and progress."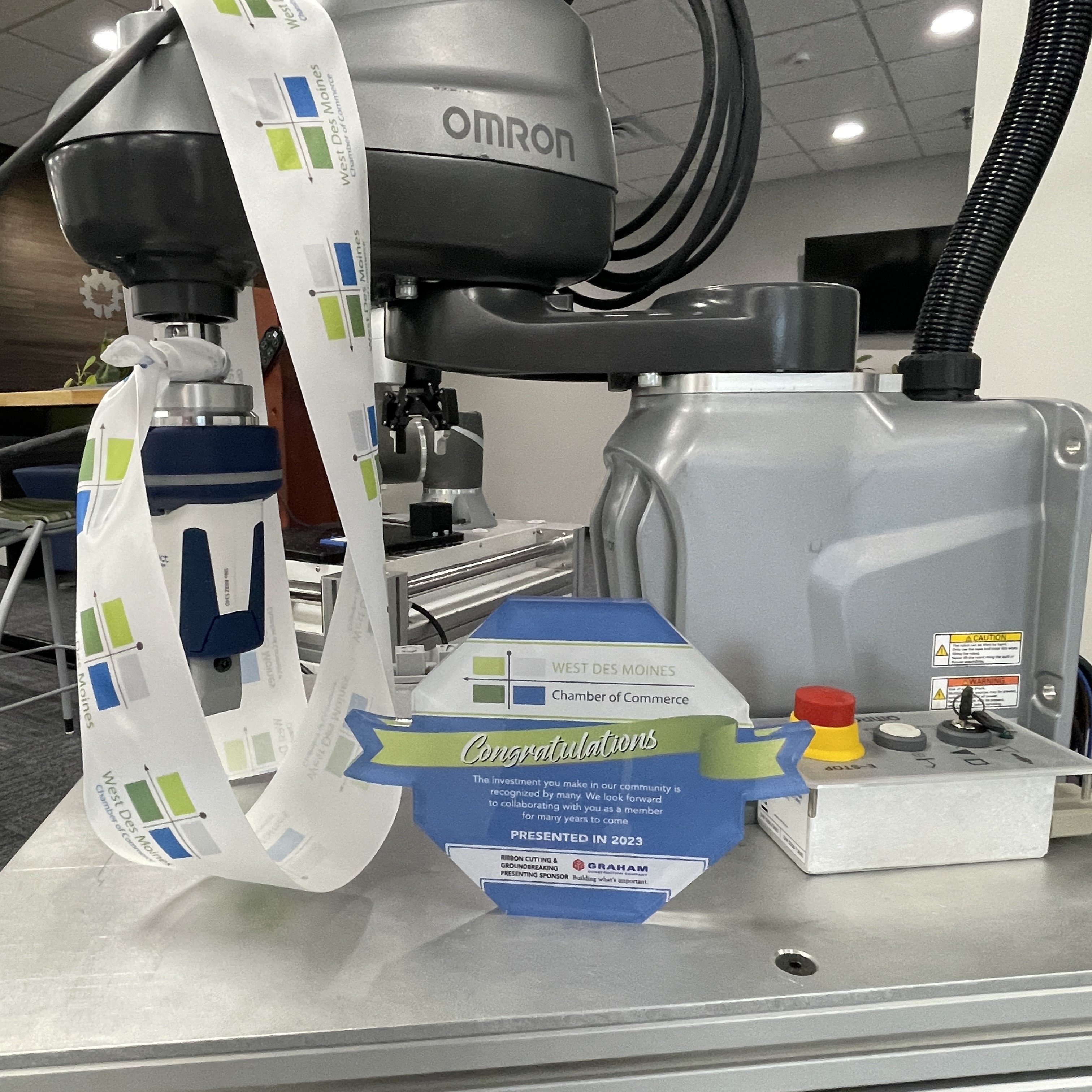 What Does This Mean for Our Community?
For startups joining this initiative, the advantages are immense. They will have access to Grace's broad array of professionals spanning sales, accounting, marketing, engineering, and more. But that's not all – startups can also utilize office spaces, conference rooms, a state-of-the-art prototyping laboratory, product warehousing facilities, and other incredible amenities.
Furthermore, by aligning ourselves with Maple Studios, we hope to emulate and build upon the success of Ramco Innovations. We've ensured a dedicated space within our current infrastructure to seamlessly integrate Maple Studios' operations.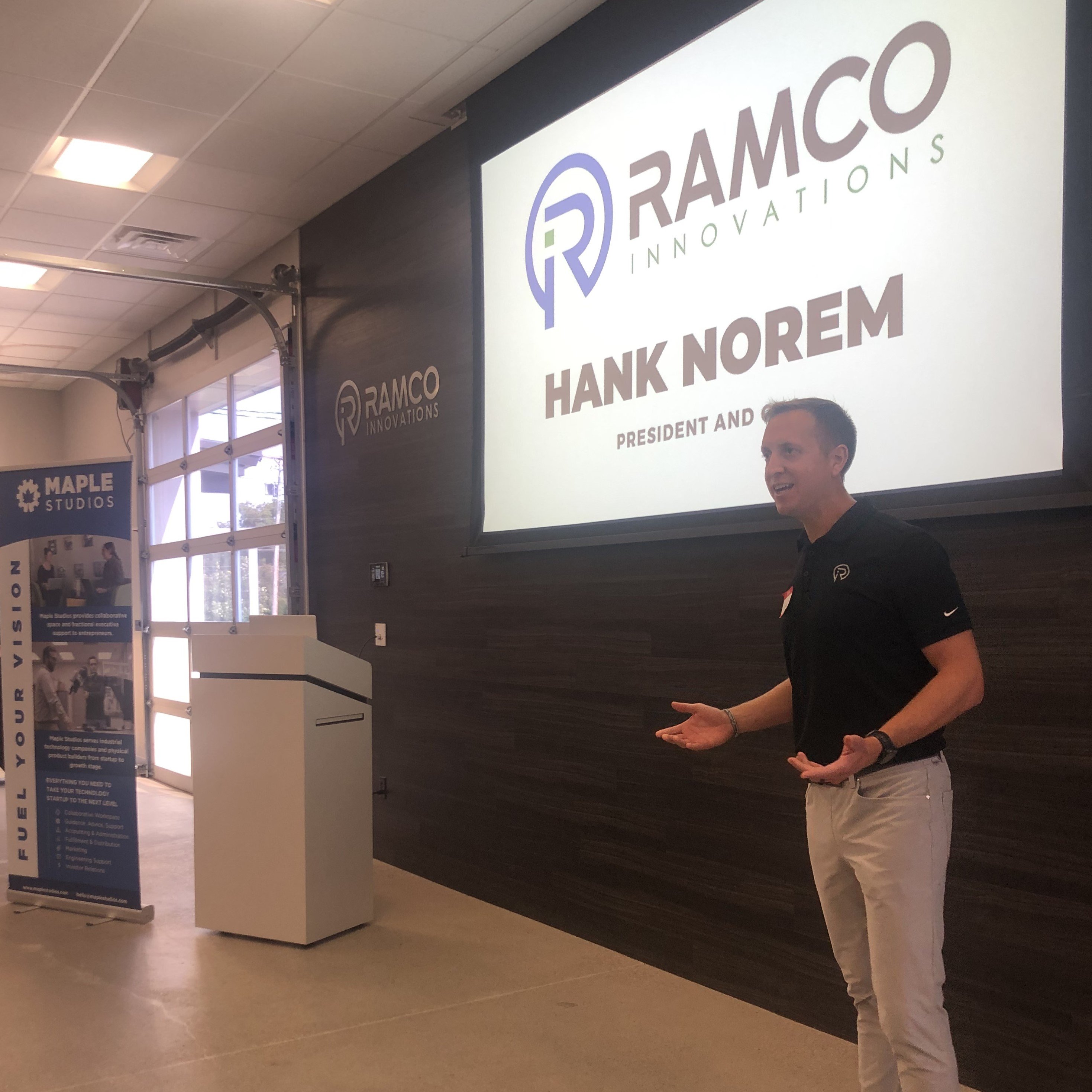 A Note from Our Collaborators
Hank Norem, the CEO of Ramco, and Megan Brandt, the Director of Maple Studios, voiced their enthusiasm, stating, "We are thrilled to announce the opening of a second Maple Studios location within the dynamic facility of Grace Technologies in the Quad Cities. Phil and Drew Allen are proven, successful leaders in a great location to help entrepreneurs. The convergence of our proven startup studio model with their visionary leadership will ignite a new era of collaboration that will help the continued growth of advanced technology in eastern Iowa."
Looking Forward
The inauguration of the new studio within Grace Technologies is just around the corner! Operations kick off after Labor Day in September 2023. We eagerly await the influx of startups from diverse technology and industrial domains.
If you're interested in joining as a member at Maple Studios Davenport, please email hello@maplestudios.com with a brief overview of you and your company, and what you think you need at this point.
As we embark on this journey, we extend our gratitude for your unwavering support and enthusiasm. Stay connected for more updates and exciting developments!

Join us for an insightful webinar as we delve into the world of Predictive Maintenance (PdM) in the manufacturing and automotive industries. Discover how our GraceSense PdM System has empowered organizations to achieve remarkable success by proactively addressing equipment failures and optimizing maintenance practices.
Through real-life case studies and success stories, we will showcase the transformative impact of GraceSense in improving operational efficiency, reducing downtime, and maximizing equipment reliability. Don't miss this opportunity to explore the cutting-edge features and benefits of GraceSense and gain valuable insights to elevate your maintenance strategies.
Learning Objectives:
Understand the role of predictive maintenance in driving success in manufacturing and automotive industries.
Explore real-life case studies showcasing the impact of GraceSense PdM System on reducing downtime and improving equipment reliability.
Gain insights into the key features and benefits of GraceSense and learn how to leverage them to optimize maintenance practices in your organization.