Our new Safe-Test Point™ can test up to 1000 VAC/VDC and can be installed to provide a safer method of testing for the absence of voltage during electrical Lockout/Tagout (LOTO) procedures. Using a multimeter, a qualified person can insert their meter probes into the device's high impedance protected test points to take a reading, while satisfying compliance with OSHA & NFPA 70E 120.5, the standard for Control of Hazardous Energy.
Additionally, a GracePESDs® voltage indicator can be combined with a Safe-Test Point™ within a protective and environmentally rated housing. This combination of PESDs is called the Voltage Test Station and provides the best of both worlds for voltage presence LED indication and absence of voltage testing capabilities.
The Heat Treatment LOTO Problem
Heat treatment (or heat treating) is an industrial, thermal, and metalworking process used to alter the physical, and sometimes chemical, properties of the material. Heat treatment involves the use of heating to extreme temperatures. To reach these temperatures, these furnaces are typically high voltage; sometimes up to around 750 VAC/VDC.
Facilities that use thermal processes must take precautions to follow LOTO procedures. Qualified electricians, either in-house or contractors, must perform LOTO when unplanned downtime occurs or during routine maintenance. The issue with a high voltage furnace that facilities face is the amount of time that it takes for energy to completely dissipate from the equipment. It is not always instantaneous the moment power has been isolated and there is still a risk of energy presence even when it is switched off. If voltage is still present when maintenance is being performed, this may result in injuries or even fatalities due to an arc flash occurrence.
The Heat Treatment LOTO Solution
Permanent Electrical Safety Device (PESD) users have found success in installing voltage indicators and Safe-Test Points on their heat treatment furnaces. The primary driver for installing a GracePESDs® device is safety, although, along the way they have found improved productivity metrics as the process for completing their LOTO procedure is simpler and more efficient due to the safety enhancements. Voltage indicators can detect voltage presence up to 1000 VAC/VDC and Safe-Test Points can be used to test for the presence and absence of voltage up to 1000 VAC/VDC while a qualified electrician is using a properly rated portal test instrument, or multimeter.
When installed on a heat treatment furnace, the voltage indicator will be illuminated with solid-on or flashing LED lights when voltage is present. During the LOTO process, a qualified electrician can test for the absence of voltage through the Safe-Test Point's high impedance-protected test points. This results in a safer and more productive LOTO procedure because the Safe-Test Point is installed on the outside of a panel and eliminates exposure to hazardous energy. Users of PESDs have found that their LOTO procedures have improved productivity by 70% in time saved.
The Friction Welding LOTO Problem
Friction welding is a solid-state welding process that produces the coalescence of materials by the heat obtained from mechanically induced sliding motion between surfaces. The work parts are held together under pressure. This process usually involves the rotating of one part against another to generate frictional heat.
Depending on the size of the welding equipment, voltage ranges may vary, however, the primary risk of performing maintenance on friction welding equipment is residual energy. When the equipment has been switched to an off state, energy may still be present. The only way to test for the absence of voltage is for a qualified electrician to use a multimeter and test directly at the source, potentially exposing oneself to hazardous voltage
The Friction Welding LOTO Solution
To limit this exposure to residual energy, a facility may incorporate Permanent Electrical Safety Devices (PESDs) onto their equipment and into their electrical safety procedures. GracePESDs® include LED voltage presence indicators and absence of voltage testing Safe-Test Points; both of which can detect voltage up to 1000 VAC/VDC. With a Safe-Test Point installed on friction welding equipment, a qualified electrician can perform LOTO procedures without being directly exposed to hazardous energy by inserting multimeter probes into the high impedance-protected test points.
Incorporating a Safe-Test Point into a friction welder's LOTO procedure will improve safety by eliminating the risk of direct exposure to energy. Additionally, the added benefit of a voltage indicator will provide personnel with voltage presence indication through the device's solid-on or flashing LED lights.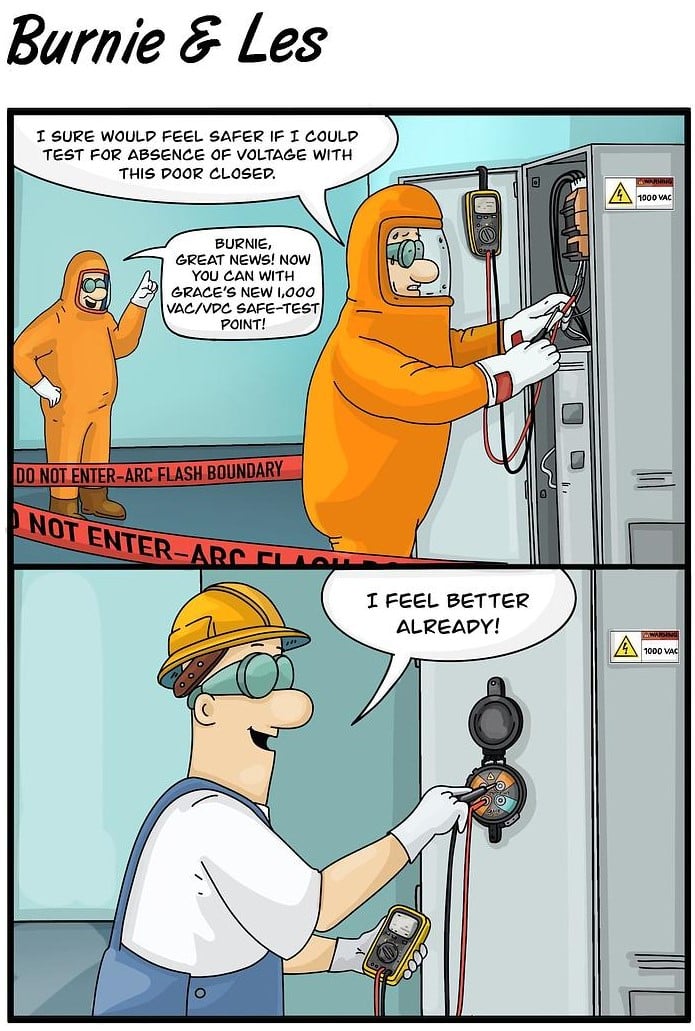 Do you have a 1000V Lockout/Tagout application? Improve your safety and productivity today with the 1000V Safe-Test Point! For a limited time, you can request a FREE product sample by clicking below: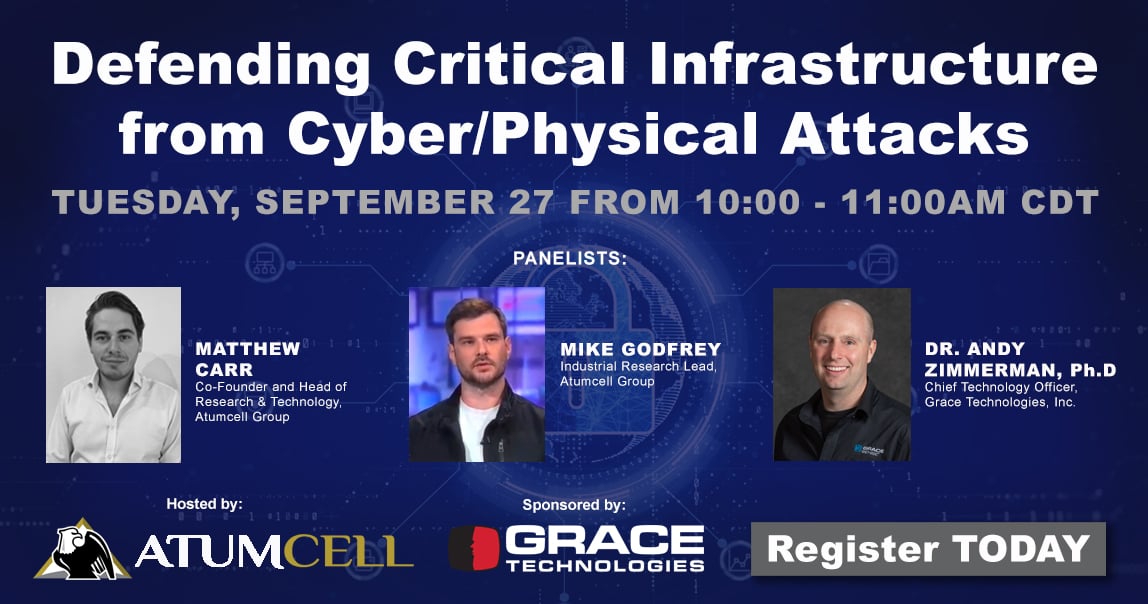 Registration is now open for our next FREE webinar: Defending Critical Infrastructure from Cyber/Physical Attacks. Grace's Chief Technology Officer, Andy Zimmerman, will be hosting this webinar with Atumcell Group Co-Founder and Head of Research & Technology, Mattew Carr, and Industrial Research Lead, Mike Godfrey.
About this webinar: Industrial Control System (ICS) security is concerned with defending against cyber/physical attacks on critical infrastructure (CI). An ICS attack involves an adversary physically breaching computer networking devices and then using those devices as a means of exploitation, giving the adversary access to CI. This webinar will cover three areas: 1) cyber/physical aspects of ICS security; 2) offensive and defensive industrial security research; 3) operational aspects of ICS security.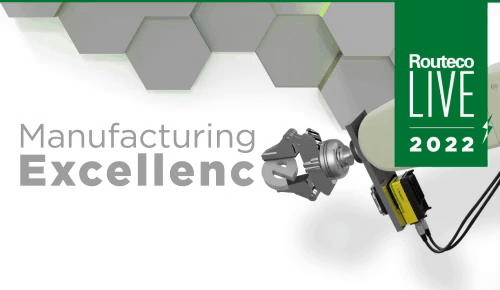 September 15 | Village Hotel, Leeds, UK
Tomorrow at the Village Hotel in Leeds, UK, where we will be exploring the challenges around modernizing manufacturing processes while reducing energy consumption and realizing digital potential. Whether you're a machine builder or original equipment manufacturer (OEM), system integrator, or panel builder, come and meet with our partners who can help guide you on all the latest technology advancements.
---
Stay safe and have a great week!