The primary driver for installing GracePESDs® is safety, although, along the way users have found improved productivity metrics as the process for completing their LOTO procedure is simpler and more efficient due to the safety enhancements. The ChekVolt® PESD features LED indicators that detect voltage presence up to 1000 VAC/VDC and test points compatible with portable test instruments (i.e. voltmeters) that can test for absence of voltage up to 1000 VAC/VDC. Learn how mining and water/wastewater industries are taking advantage of Permanent Electrical Safety Devices (PESDs) for safer, smarter, and more productive Lockout/Tagout (LOTO) procedures.
ChekVolt users report LOTO procedure time reductions of 35-40 minutes. ChekVolt pays for itself after 6-8 LOTO procedures from time savings alone! View Product Bulletin.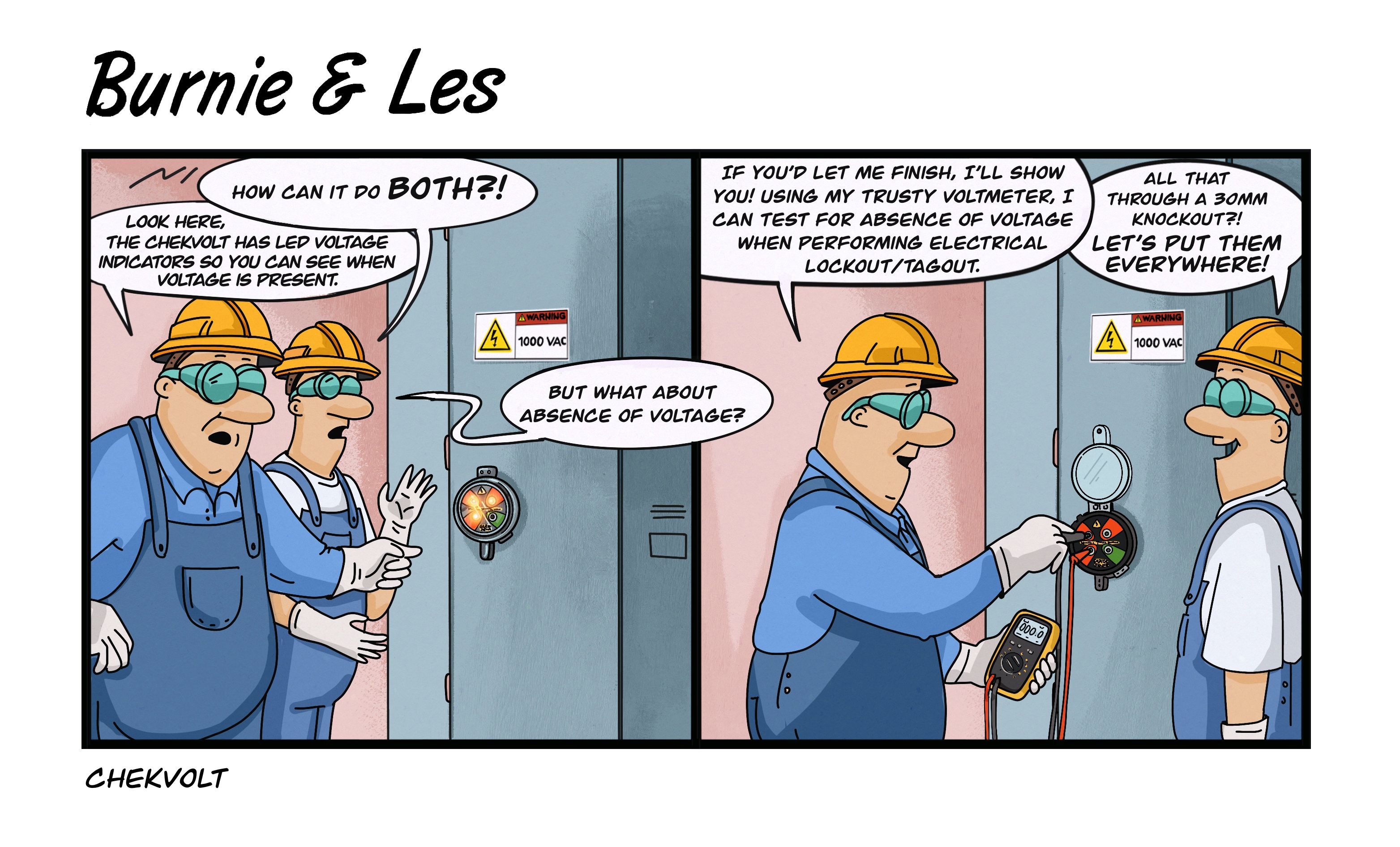 Mining's Electrical Safety Problem
Mining workers often face unique electrical hazards compared to most industries which require a unique approach to electrical safety. These challenges make the mining industry one of the most dangerous to perform routine electrical maintenance tasks due to the extremely harsh conditions that personnel operate within. Exposed wiring and cables necessary to power mining operations are also hindered by wet and damp climates and require the utmost care for electrical safety precautions. Dust and gases generate a combustible and deadly combination that can quickly turn small electrical accidents into deadly fires or explosions.
Mining's electrical fatality rate is 8 to 12 times higher than other industries across the US, with 1 out of 22 electrical injuries in mining resulting in death. This number is staggering considering all other mining-related injuries result in 1 death per 203 injuries. Nearly 75% of these electrical injuries and deaths happen while personnel are operating frequently used machines, tools, appliances, or lighting. An underlying condition of the risk associated with performing electrical maintenance in mining is the use of contract electricians. Many of these electricians do not have dedicated experience in this industry, which further elevates their risk. Safer means of verifying voltage presence and testing for absence of voltage.
Mining's Electrical Safety Solution
One of the benefits of adding a ChekVolt in mining operations is the ease of compliance it offers during LOTO procedures. This is especially beneficial in mining due to mining organizations often hiring contract electricians who may not be as familiar with the equipment they are maintaining. When properly incorporated into a written electrical safety program, the ChekVolt protects users during mechanical and electrical LOTO with voltage presence LED indication and test points that allow absence of voltage tests to be performed outside of an enclosure using a voltmeter. This results in a safer and more productive LOTO procedure because the ChekVolt is installed on the outside of a panel and eliminates exposure to hazardous energy.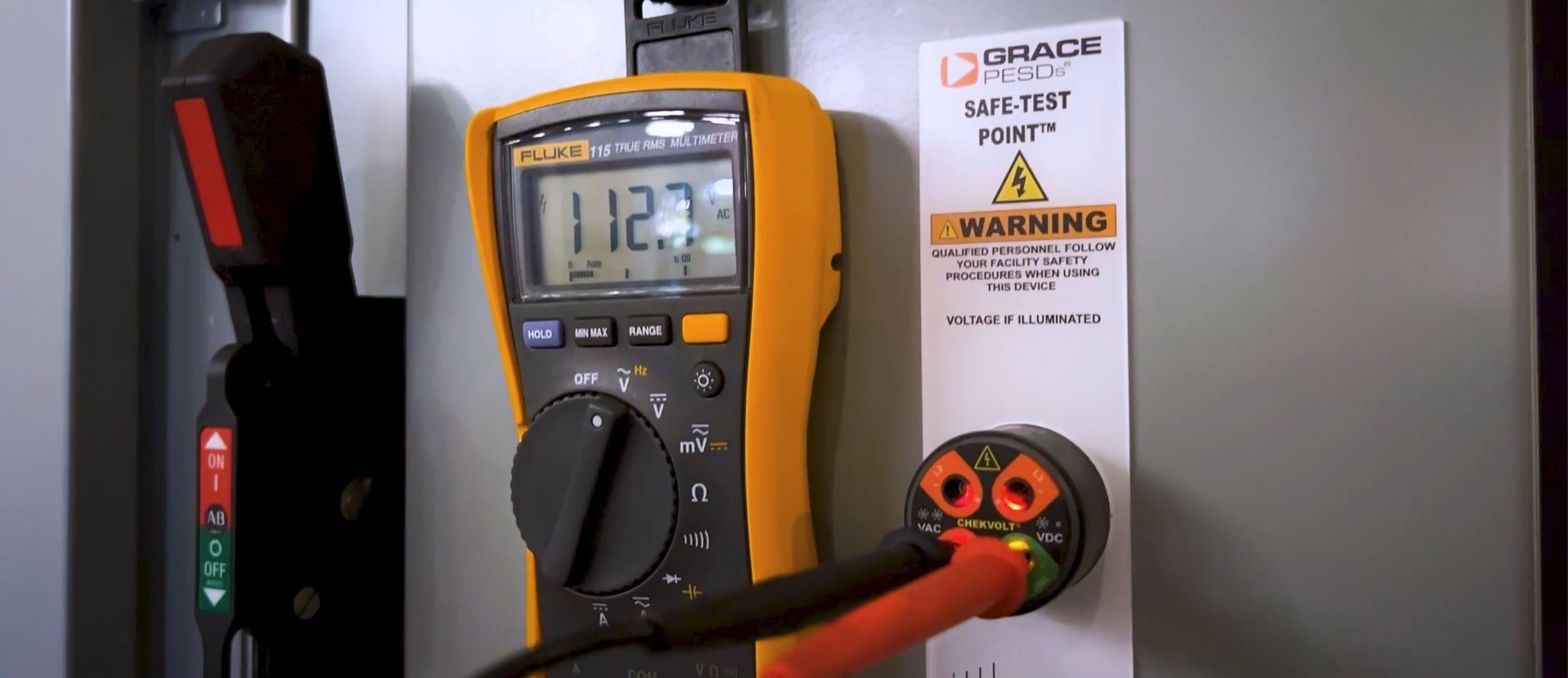 The Water/Wastewater Problem



Population growth and limited resources for potable water are the primary concerns for continuous uptime in the water treatment industry. Most Water/Wastewater treatment plants are relatively small and operate on legacy equipment, requiring routine or spontaneous maintenance that results in downtime. Uptime is critical when a plant's downtime can result in the loss of water for the population it serves.
Treatment plant downtime at best can be quick and routine, but at worst can be long and unplanned for, with the risk of leaving an entire city without water for an unprecedented amount of time. That is where the need for minimizing downtime becomes apparent. It's important to allow maintenance personnel to perform their duties both safely and efficiently, but safety first. The moment safety becomes compromised is when efficiency goes out the door as well.
Whether it is a routine shutdown or an emergency, performing LOTO may be required. This procedure is one of OSHA's most cited violations due to the frequency of missteps that occur when following the steps outlined in NFPA 70E Article 120.5: Process for Establishing and Verifying an Electrically Safe Work Condition. A single LOTO procedure in treatment plants can take up to or over an hour and requires not one, but two people; an electrician and a technician.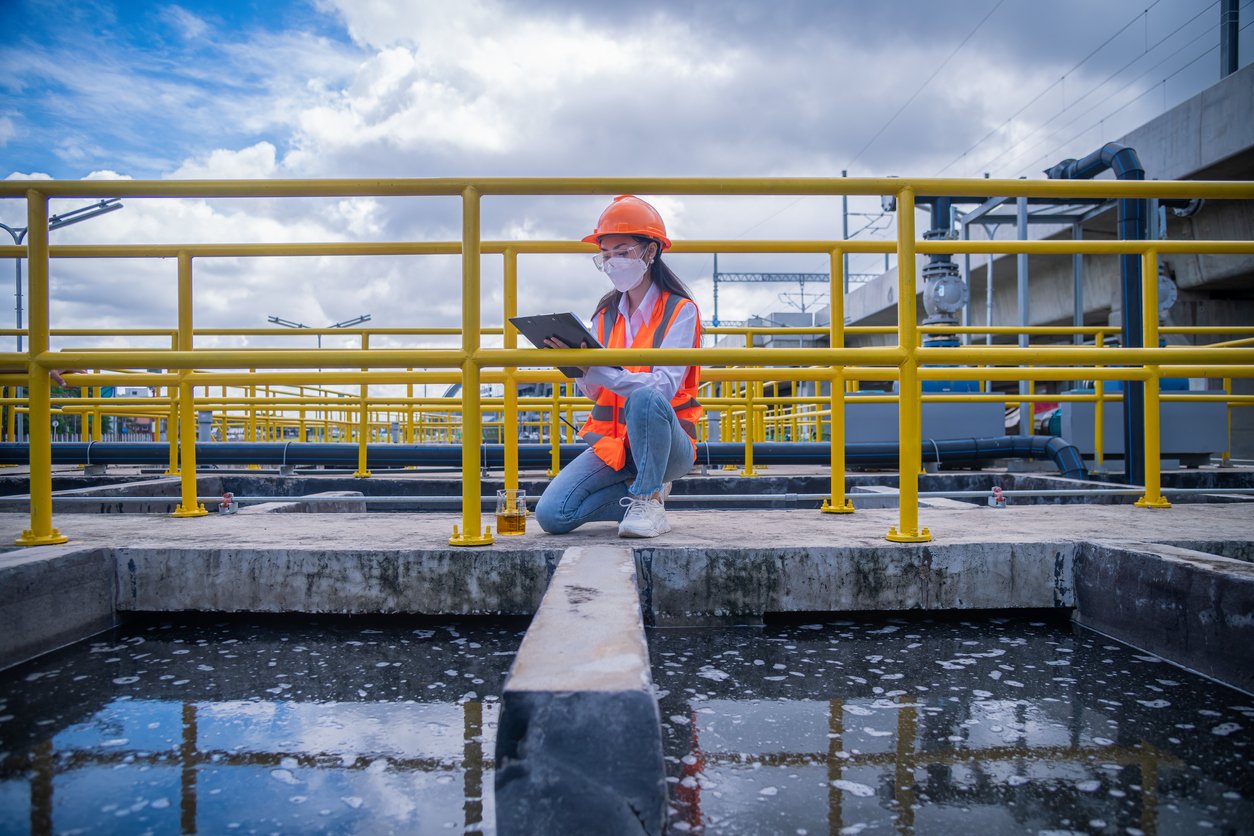 The Water/Wastewater Solution



Prior to the addition of a ChekVolt, two personnel had to coordinate a visit to each lift station and perform LOTO testing as well as reset the station. This was usually a 1-hour time frame reduced to a mere 5 minutes. Safer access and cost savings are driving the installation of ChekVolts at treatment plants that are pursuing reduced downtime. Incorporating a ChekVolt into a treatment plant's LOTO procedure has improved safety by eliminating the risk of direct exposure to energy. Additionally, the added benefit of ChekVolt's voltage indication will warn personnel when voltage is present when they may have assumed it was isolated, preventing a hazardous incident.

ChekVolt is uniquely designed for Lockout/Tagout (LOTO) procedures and enhances compliance with the steps outlined in NFPA 70E Article 120.5: Process for Establishing and Verifying an Electrically Safe Work Condition.
Meet the Standard with No Exceptions
NFPA 70E 120.5(4)

– ChekVolt voltage indication LEDs illuminate when hazardous voltage is present until stored electrical energy is released, warning of hazardous voltage that may harm maintenance personnel believing equipment to be in a depowered state.
NFPA 70E 120.5(7)

– ChekVolt high impedance protected test points allow a qualified electrician to safely test phase-to-phase and phase-to-ground for absence of voltage using an adequately rated portable test instrument (i.e. voltmeter). Per 120.5 (7): "Before and after each test, determine that the test instrument is operating satisfactorily through verification on any known voltage source."
---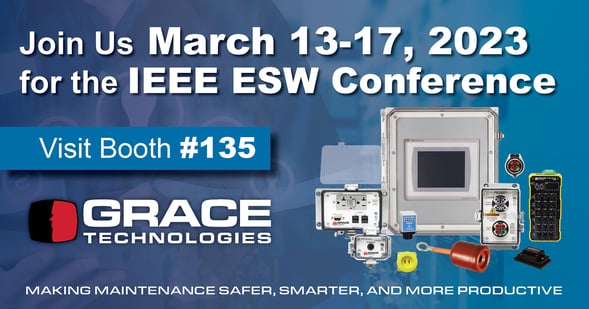 Attending IEEE ESW in Reno, NV next week? Stop by Booth #135 to see our latest and greatest electrical safety and condition monitoring solutions! The ESW is sponsored by the IEEE IAS Electrical Safety Committee (ESafeC). The scope of the ESafeC is the treatment for all matters within the scope of the IAS in which the emphasis or dominant factor specifically relates to occupational hazards of electrical energy. Topics include, but are not limited to hazard phenomena, inherently safer design, work practices, hazard mitigation, and electrical safety management. The ESafeC has created subcommittees to help fulfill its mission.

The ChekVolt is among three products we have nominated for Product of the Year! Check out the official Plant Engineering POY webpage for more information. Winners are chosen by popular vote which is why we're asking for your help. Please help us bring home the gold by casting your vote! Follow these simple steps to participate:
Create an account before voting.

View the complete list of nominees and cast your votes in each category

Note that you do not need to vote in every category




Click 'Submit Ballot' and you're done!