Equipment uptime directly impacts plant productivity and output. An unplanned shutdown due to the failure of improperly maintained equipment is among the most costly scenarios a facility can endure. In order to curb this potential major economic loss, many facilities today use a wide array of maintenance methods that include routine physical inspections and condition-based monitoring in an attempt to spot equipment failure before it occurs.
Leading indicators of critical asset failure typically depend on the type of equipment and can include changes in things like vibration, heat, power consumption, airflow, or pressure. By remotely monitoring critical equipment and issuing SMS or email alerts when anomalous or problematic behavior is detected, GraceSense™ technology can help improve productivity and reduce downtime in almost any industrial application.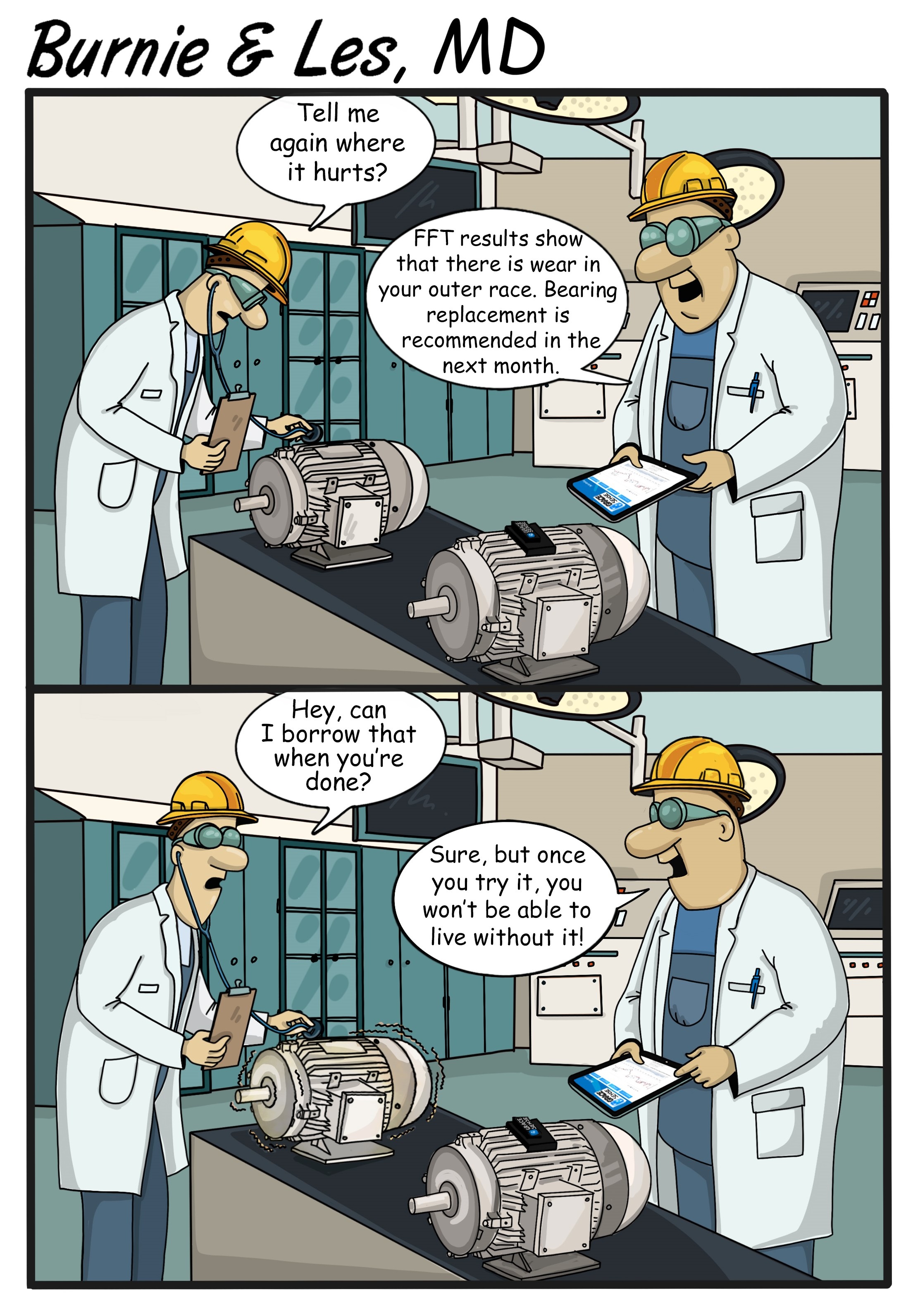 The GraceSense™ Vibration & Temperature Node was designed specifically with these challenges in mind. By focusing sharply on two of the leading indicators of failure in rotating equipment, the Vibration & Temperature Node continuously monitors critical assets and can alert maintenance personnel in real time when it detects behavior indicative of bearing, rotor, or shaft degradation.
Once GraceSense™ IIoT hardware is incorporated into a facility's preventative maintenance program, this technology comes to life through our web-based Maintenance Hub, which is used to configure the system, view current system status, analyze historical data trends, and generate periodic reports.
The Hub is also where users can create customizable alert messages with step-by-step remediation instructions designed to allow even new or untrained personnel to address critical issues as they arise.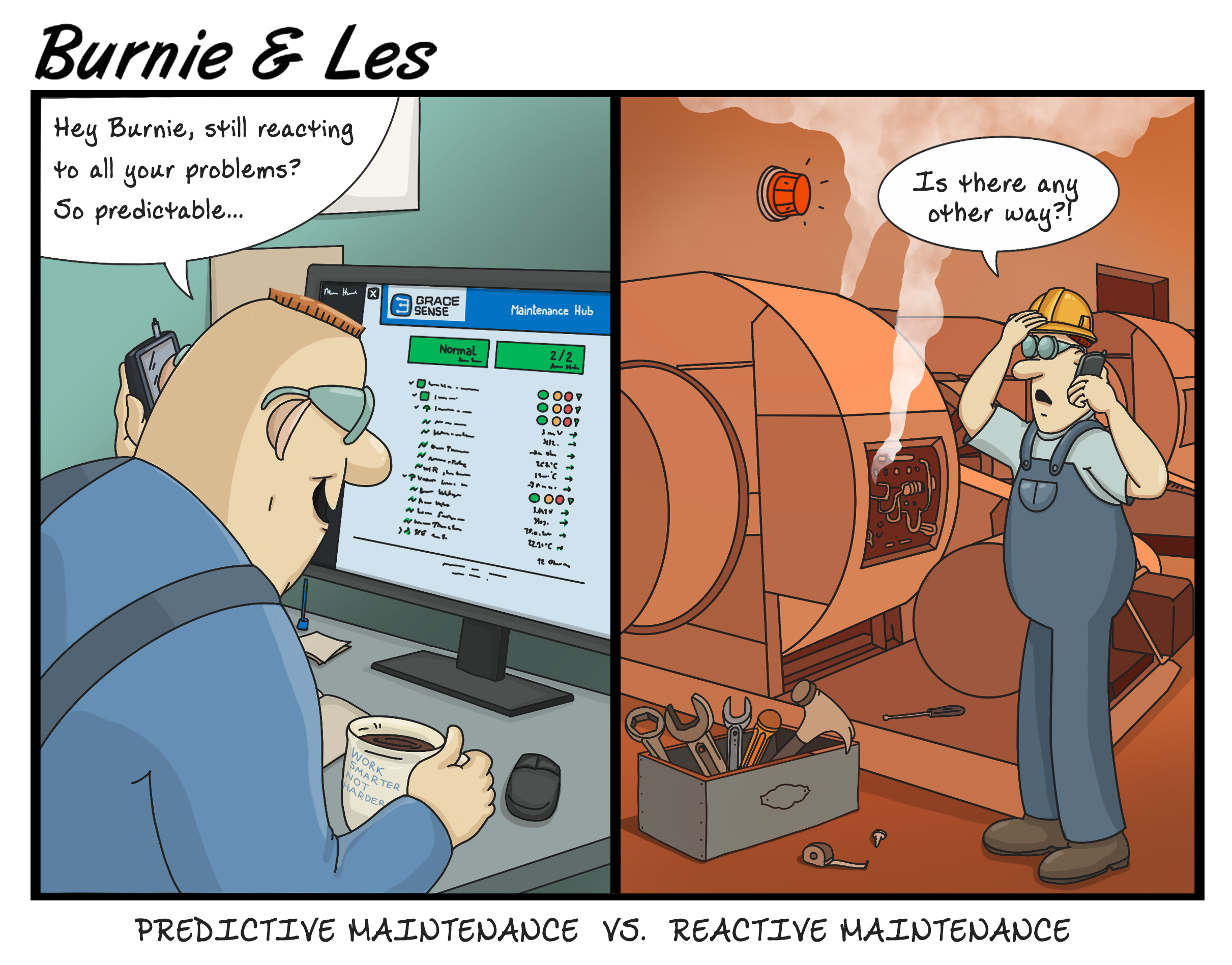 Nodes share their data wirelessly with any GraceSense™ gateway located nearby where local vibration and surface temperature measurements can combine with other measured data like ambient temperature or current draw. The gateways transfer accumulated field node information into an actionable troubleshooting platform via our Maintenance Hub Cloud and/or your PLC, SCADA, and DCS system.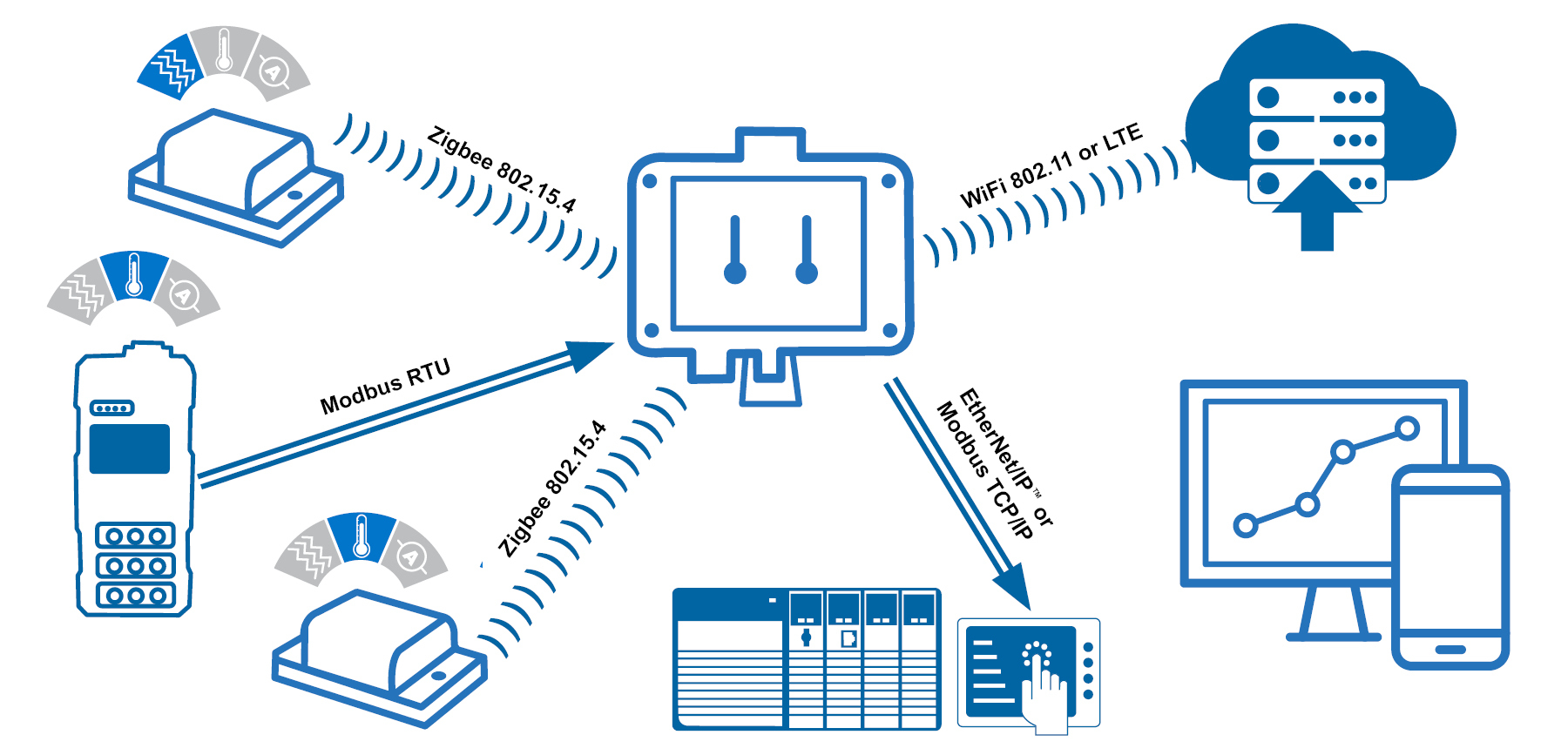 GraceSense™ gateways are all powered by 24 volts and offer configurations for Cloud data transferring via WiFi/LTE as well as control network integration via EtherNet/IP™ & MODBUS TCP/IP communication options. Predictive Maintenance System gateways come in three forms: ControlGate, CloudGate, and ComboGate. The ComboGate configuration allows for both options of communication.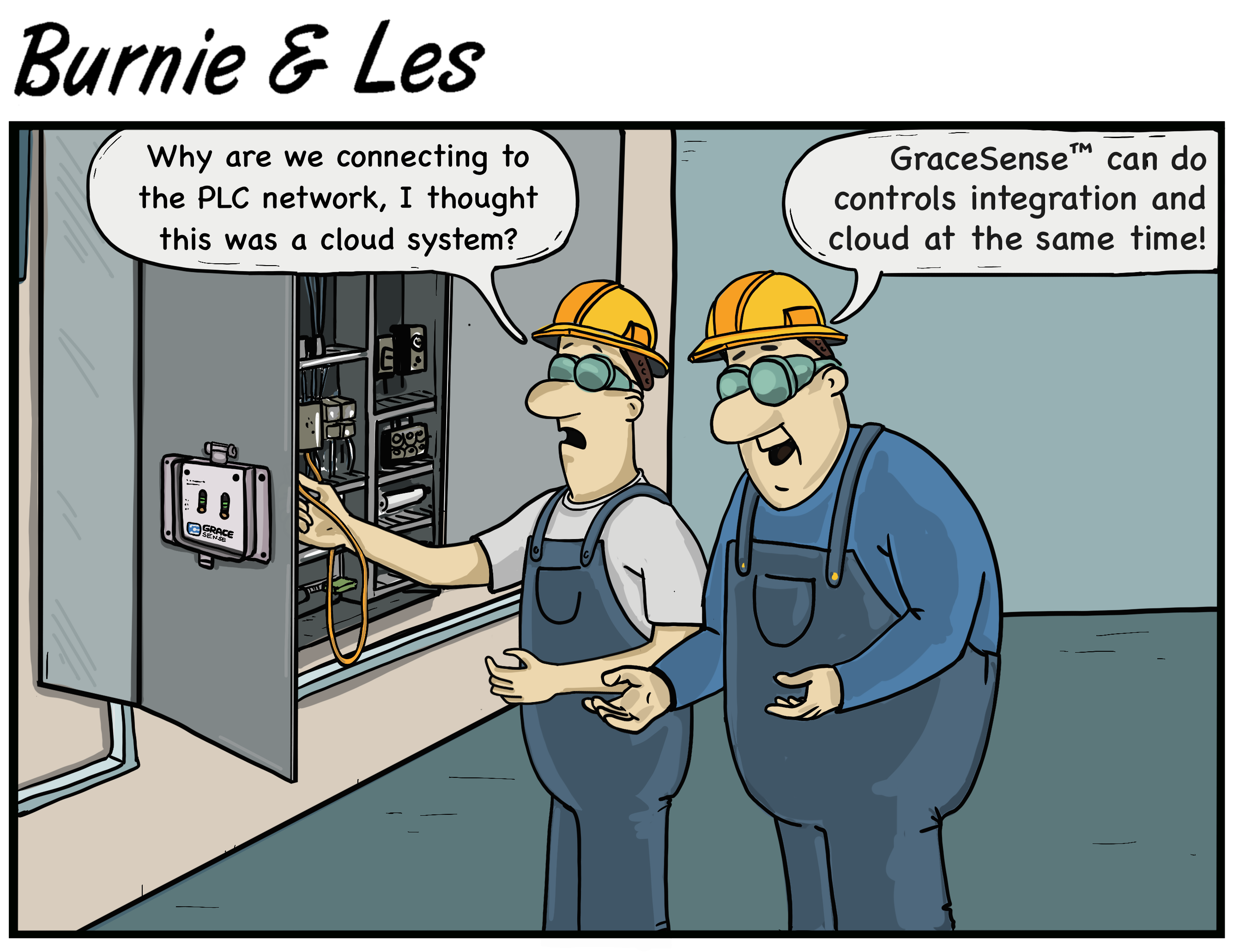 While GraceSense™ components like the Hot Spot Monitor and Vibration & Temperature Nodes can be applied to different types of critical asset applications, they're each designed to strengthen a facility's preventative maintenance program and empower maintenance teams with actionable insights.
In our webinar last month, we showed the difference between IIoT and PLC-based vibration monitoring and feature a demonstration of our GraceSense™ Predictive Maintenance System. You can watch the full webinar, IIoT or PLC Vibration Monitoring: Which is Right for You?", on-demand now! Check it out below:
---


We've been nominated for the Plant Engineering 2023 Product of the Year program! Check out the official Plant Engineering POY webpage for more information. Winners are chosen by popular vote which is why we're asking for your help. Please help us bring home the gold by casting your vote! Follow these simple steps to participate:
Create an account before voting.

View the complete list of nominees and cast your votes in each category

Note that you do not need to vote in every category




Click 'Submit Ballot' and you're done!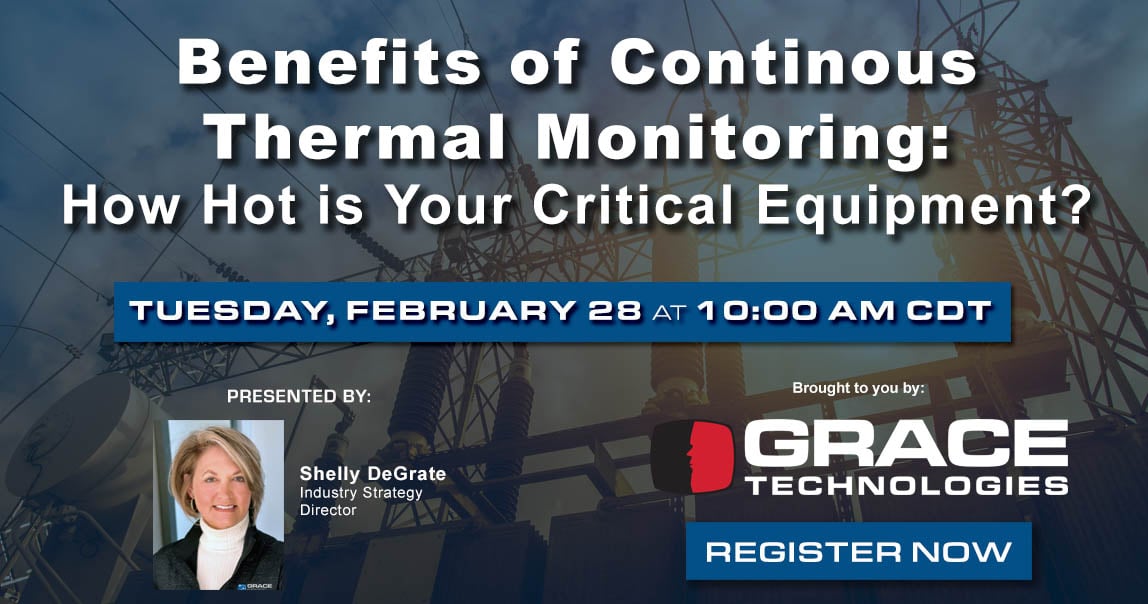 Registration is open for our next FREE webinar: "Benefits of Continuous Thermal Monitoring: How Hot is Your Critical Equipment?" This webinar will include a live demonstration of the GraceSense™ Hot Spot Monitor. Many facilities around the world operate under Reactive Maintenance or Run-to-Failure Scenarios. In this strategy, we wait for the asset to fail then either fix or replace the equipment, which causes significant downtime due to unpreparedness.
This isn't the optimal strategy when the cost of downtime is greater than the cost of the maintenance activity. With the Hot Spot Monitor, maintenance becomes predictable and allows preparation before a costly, unexpected downtime scenario occurs. An important factor in determining the reliability and uptime of an electrical system is the condition and the availability of the power distribution equipment such as low, medium, and high voltage switchgear (up to 80KV), transformers, and circuit breakers.