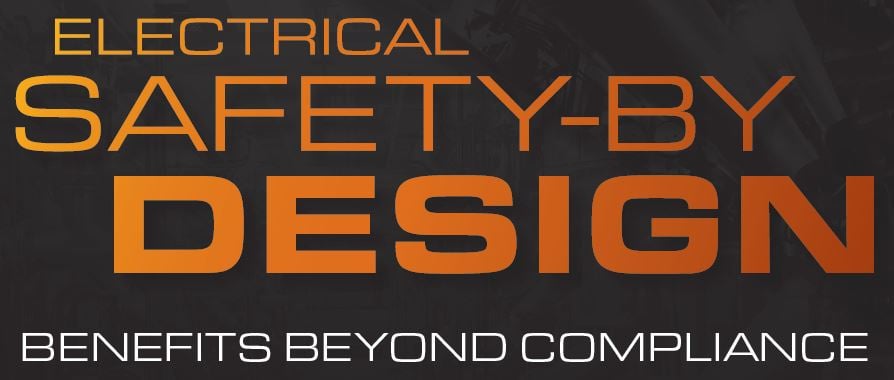 Charles Miller is a National Electrical Code (NEC) Expert, Master Electrician, & Talk Show Host. He's also the host of our next monthly talk show (aka webinar) on the NFPA 70E topic of Selection and Use of Electrical PPE. Be sure to register and check that out if you're interested and see what Charles has told us about "safety-by-design" in past webinars below.
If you're really familiar with our GracePESDs (AKA "blinky lights" and "voltage portals"), you may already know that we refer to these Permanent Electrical Safety Devices as "safety-by-design". The very concept of "safety" in any industrial setting is to strictly abide by the codes and standards set forth by agencies such as OSHA & NFPA 70E, for example.
Adding "design" to this equation creates an additional layer of innovative protection and in the case of our PESDs, productivity is also greatly increased when these devices are incorporated into your routine procedures such as Lockout/Tagout (LOTO). But are the codes and standards being used today beginning to recognize the concept safety-by-design?
In a panel webinar we hosted with three of our expert guest speakers, Charles was asked this question by an audience member, "Safety by design is getting momentum. Can we expect to see proposals to NEC to require safety minded equipment to be installed?"
He jokingly answered, "The answer is yes. Let's move to the next question." But to his point, the next question is a bigger one; How? Charles explains:
No, I'm just kidding. So, of course, the NEC, the National Electrical Code. Well, let's start out with 90.1A. What is the purpose of the code? It's very similar to the purpose of NFPA 70E. The purpose of the National Electrical Code is the practical safeguarding of persons in property from hazards that arise from using electricity. Well, the NEC already has, throughout the document, requirements pertaining to safety. The National Electrical Code is for the installation, whereas 70E takes over after all of the electrical conductors and equipment and systems have been installed. But, I thought about a few things that are in the NEC. A big one that's been in there for awhile is just arc flash warning.
In the newest addition of the NEC, there's a requirement for service equipment. As of the 2017 edition, you have to have a permanent label for service equipment rated at 1200 amps or more. Charles also further elaborated on changes being made to the next edition of NFPA 70E, stating:
[NFPA 70E] used to say "To verify it is de-energized", but now it's going to say "To test each conductor and circuit part, and test it for the absence of voltage." Now this term is out there, it's being used, and some of us wanted some additional language in this one particular section. That would say that it's okay to be able to test for the absence of voltage outside of the equipment. There's a company that makes an incredible device called a Safe-Test Point, and this incredible device is mounted on outside of equipment, and it's tied into the line side of the equipment. And so when equipment is de-energized, instead of opening up the cabinet to go into and test for the absence of voltage, which of course we're going to have to be suited up for both shock and arc flash. This can be done from outside of the equipment without wearing PPE*.
While the NFPA 70E committee has acknowledged the use of the Safe-Test Point for performance of an absence of voltage test, Charles wanted something stronger. He stated that he wanted companies and qualified persons to know that "there are other options out there, besides opening up the equipment and have to be totally suited up and testing for the absence of voltage."
Check out the on-demand video below of the complete electrical safety panel webinar we discussed above and be sure to register to learn more from Charles about Personal Protective Equipment next Tuesday. You can also download our eBook on Electrical Safety-By-Design: Benefits Beyond Compliance for even more information.
Moderator

Bhanu Srilla, Director of Technical Marketing, Grace Engineered Products, Inc.

Speakers:

Charles R. Miller, NEC Expert, Master Electrician, Trainer & Talk-Show Host

Terry Becker, P.Eng, CESCP, Electrical Safety Consultant, IEEE Senior Member

John Kolak, MS, CSP, President, Praxis Corporation
*We always like to state that while this may be technically true and verified by the experts; we at Grace do not endorse the lack of using PPE. Always follow your facility's electrical safety program when performing mechanical and electrical LOTO procedures.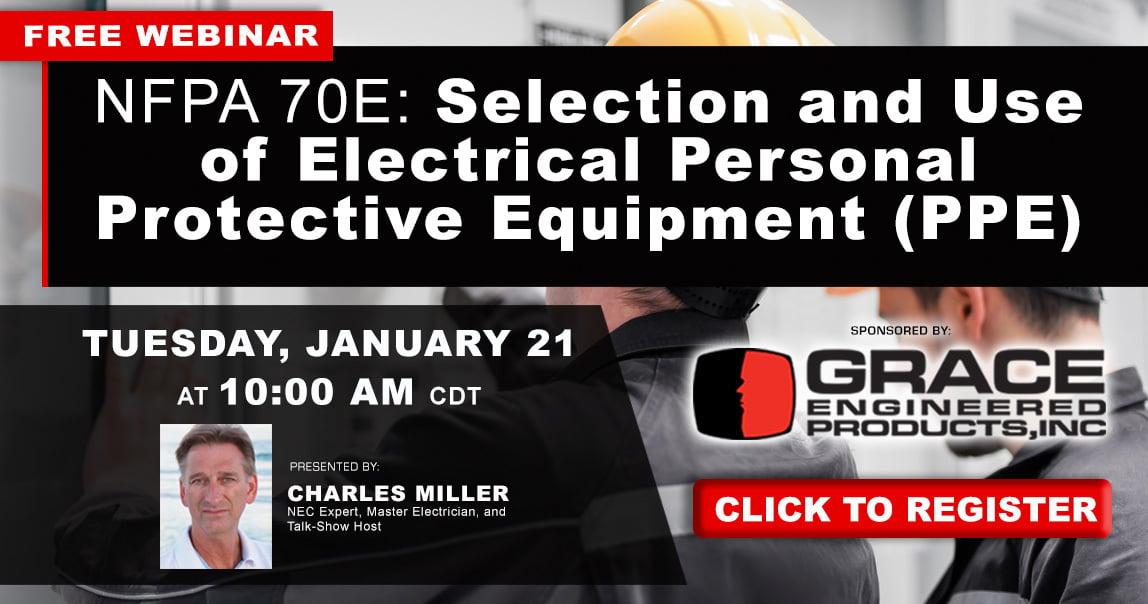 Our upcoming and FREE webinar will focus on PPE. Join us next week as we go live with Charles Miller, NEC Expert, Master Electrician, & Talk Show Host.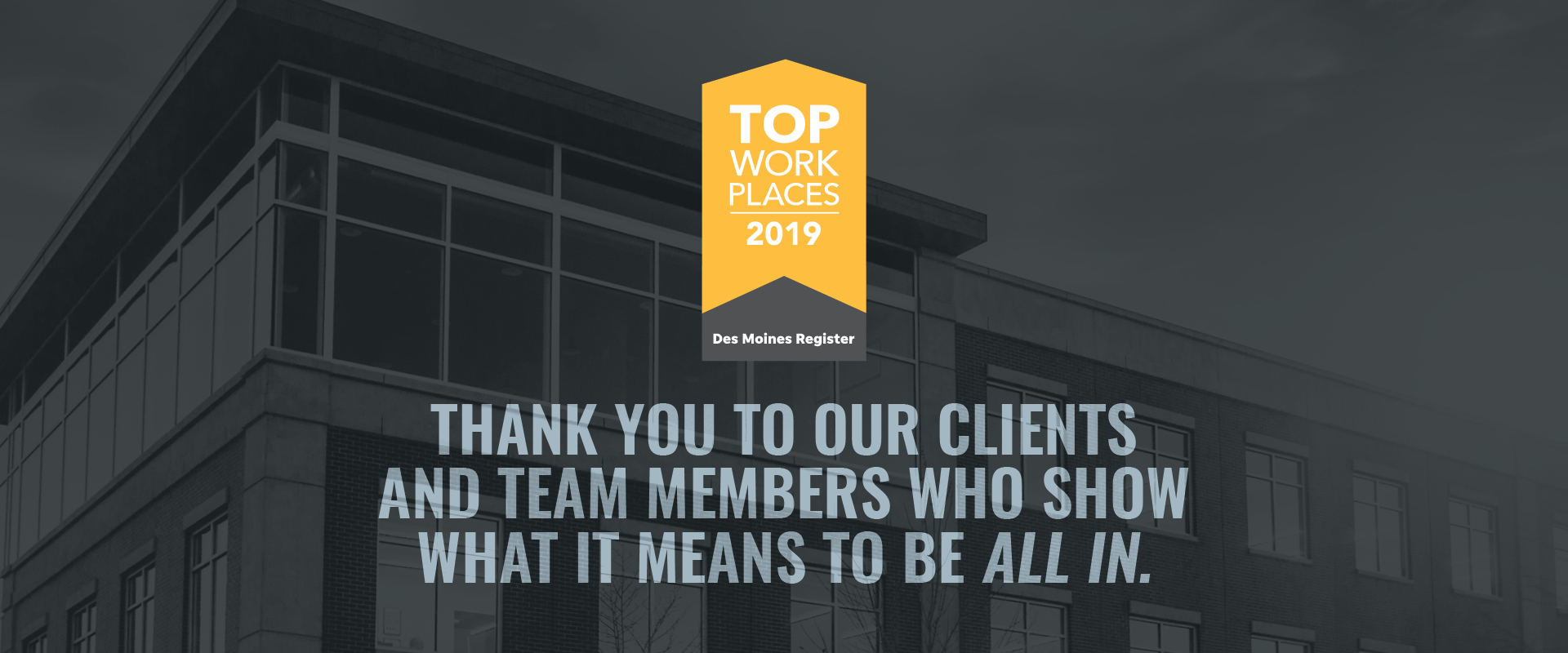 We're hiring in the field of IIoT, specifically to fill the roles of IIoT Software Engineer, IIoT Field Application Engineer, & IIoT Field Application Technician. We're also seeking a Business Development Coordinator. Click here to view our career page and apply today!
Enter the Grace giveaway raffle by clicking below
&
Have a great week!