It may sound like an infomercial, but it's true! Grace Permanent Electrical Safety Devices® (PESDs), such as the Flex-Mount voltage indicator, now relieve stress with trusted indication in more places. This little guy is a safety-by-design PESD that conveniently mounts onto any electrical equipment with an M20 or 3/4" conduit knockout. And it fits right in the palm of your hand. Check it out:
Jokes aside, that's a to-scale stress ball we had made as a promo item. You can enter the giveaway raffle today by clicking below for a chance to win one of many. Although, voltage indication is not included!
---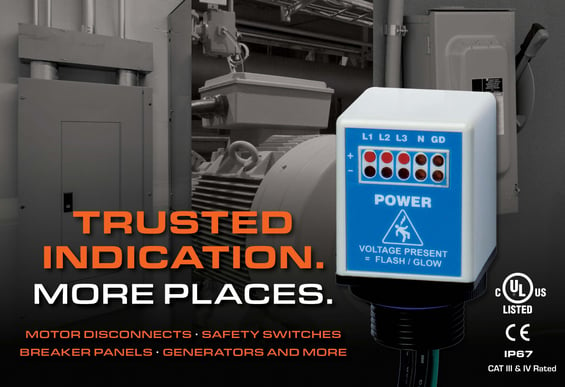 Click the above image for more information on the Flex-Mount voltage indicator and find out next week how you can enter and qualify for a free sample.
---
This week, and today included, we are at DistribuTECH! Check out the link below to learn about the conference and stop by our booth (#3257) if you're in the area. Be sure to ask about our new HSM demo booth if you get the chance!
---
Have a great week!