One of the most innovative product lines that Grace Technologies manufactures are Permanent Electrical Safety Devices (PESDs). These devices have been distributed in industries around the world to improve overall safety and productivity. PESDs are permanently mounted and allow electricians to validate energy presence with voltage indicators and absence with the Safe-Test Point and Voltage Test Station. Here's a quick look at how PESDs can improve your interactions around voltage through safety-by-design.
Voltage indicators provide a consistent reliable presence of voltage indication with their LED lights. However, when the equipment connected to the indicator is turned off, the LED lights go out as well. It should be noted that this indication is not a compliant method for verifying absence of voltage. Additional steps must be taken before an electrician or maintenance personnel opens a cabinet that has been deenergized. That's where the Safe-Test Point and Voltage Test Station PESDs come into play.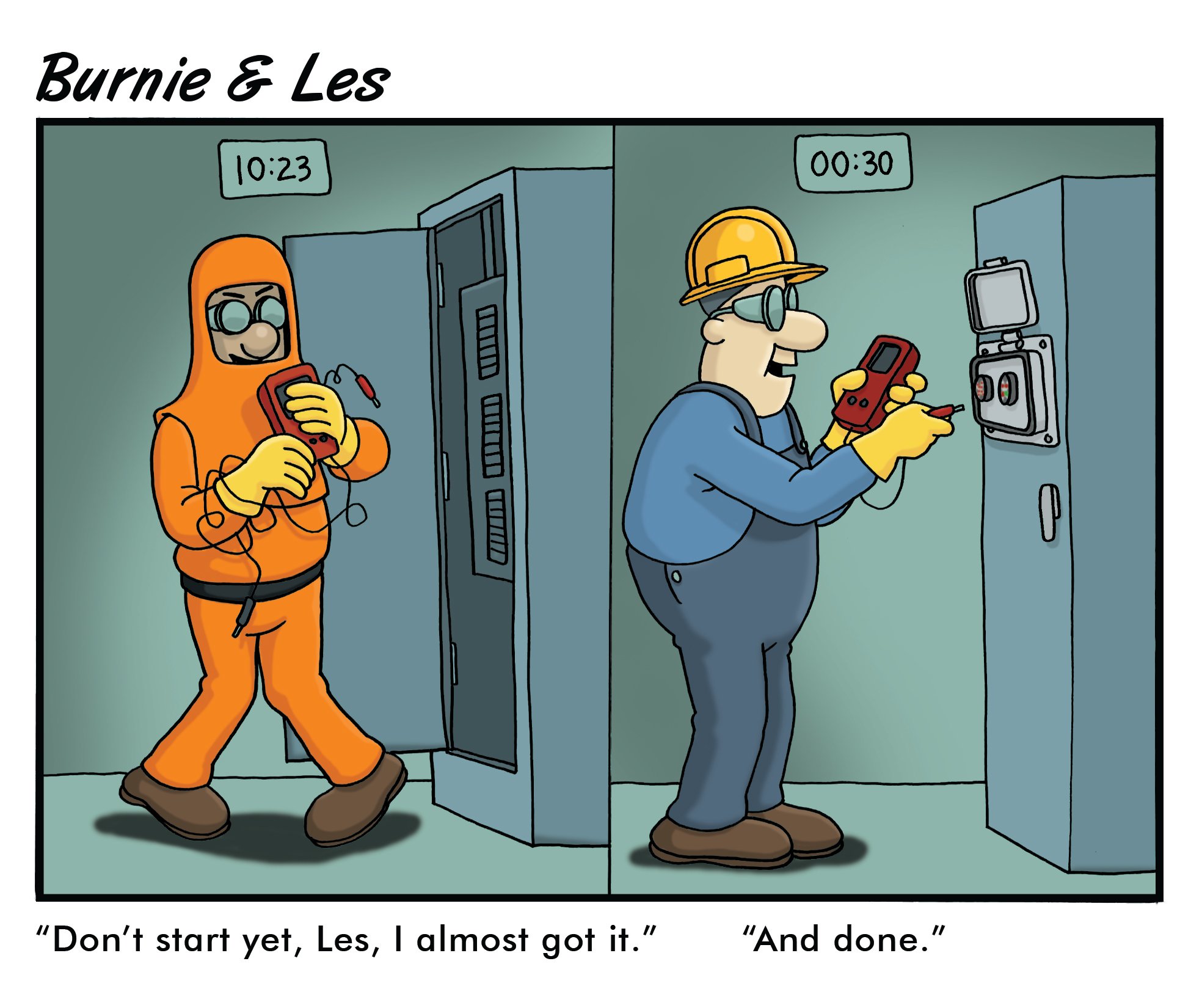 These absence of voltage testing PESDs allow qualified personnel to take a metered test at the test points while standing safely outside the electrical equipment. The end result has proven to create a safer working environment time and time again. Using PESDs to test for absence of voltage through high-impedance-protected test points will always put your personnel on the safe side of controlling hazardous energy.
Absence of Voltage Testing is a hot topic among safety experts and electrical safety product manufacturers in the wake of a recent revision to NFPA 70E with Exception No. 1 of Article 120.5 (7). Exception No. 1 covers the use of Permanently Mounted Testers and states the following: An adequately rated permanently mounted test device shall be permitted to be used to verify the absence of voltage of the conductors or circuit parts at the work location.
Our VTS and Safe-Test Point™ are designed to work hand-in-hand with a qualified electrical worker's trusted portable test instrument such as a multimeter. The Safe-Test Point™ is a Permanently Mounted Accessory listed to UL 61010 that meets NFPA 70E Article 120.5 (7). This means the Safe-Test Point meets the rule of Article 120.5 because it works directly with a properly rated test instrument. They do not need to meet the exception to the rule like Permanently Mounted Testers.
PESDs can also be combined into a unit that includes both a voltage presence LED indicator and our high-impedance protected Safe-Test Point for absence of voltage testing. This Voltage Test Station combination unit provides a safer and more productive means of performing both Mechanical and Electrical LOTO.
The Voltage Test Station and Safe-Test Point are hardwired directly to the source and do not depend on a battery to operate. Multiple configurations of these devices are available allowing for installation on the side of an enclosure, door, or flange.
The test point jacks allow measurement of AC/DC voltages either phase to phase or phase to ground. By inserting insulated meter probes with .080" tips into any two test point jacks, you can take a voltage reading with your properly rated test equipment.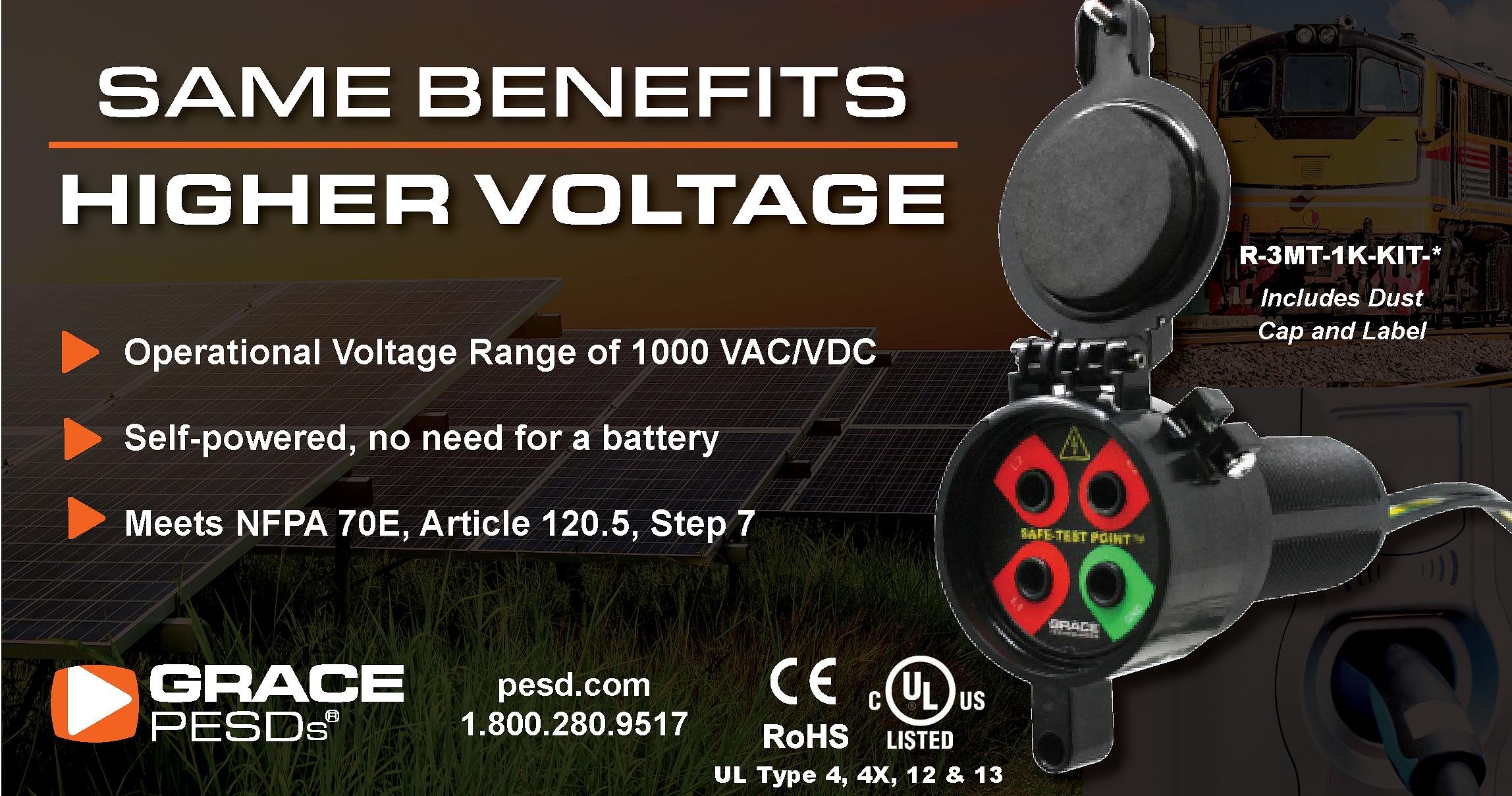 Request a FREE sample today of our NEW 1000 VAC/VDC Safe-Test Point. We recently expanded the Safe-Test Point product family to now include testing for higher voltage ranges up to 1000 VAC/VDC. This device does not replace previous versions of the Safe-Test Point, which are still available for equipment with voltage ranges lower than 1000 VAC/VDC. Request your sample today!
---
Stay safe and have a great week!