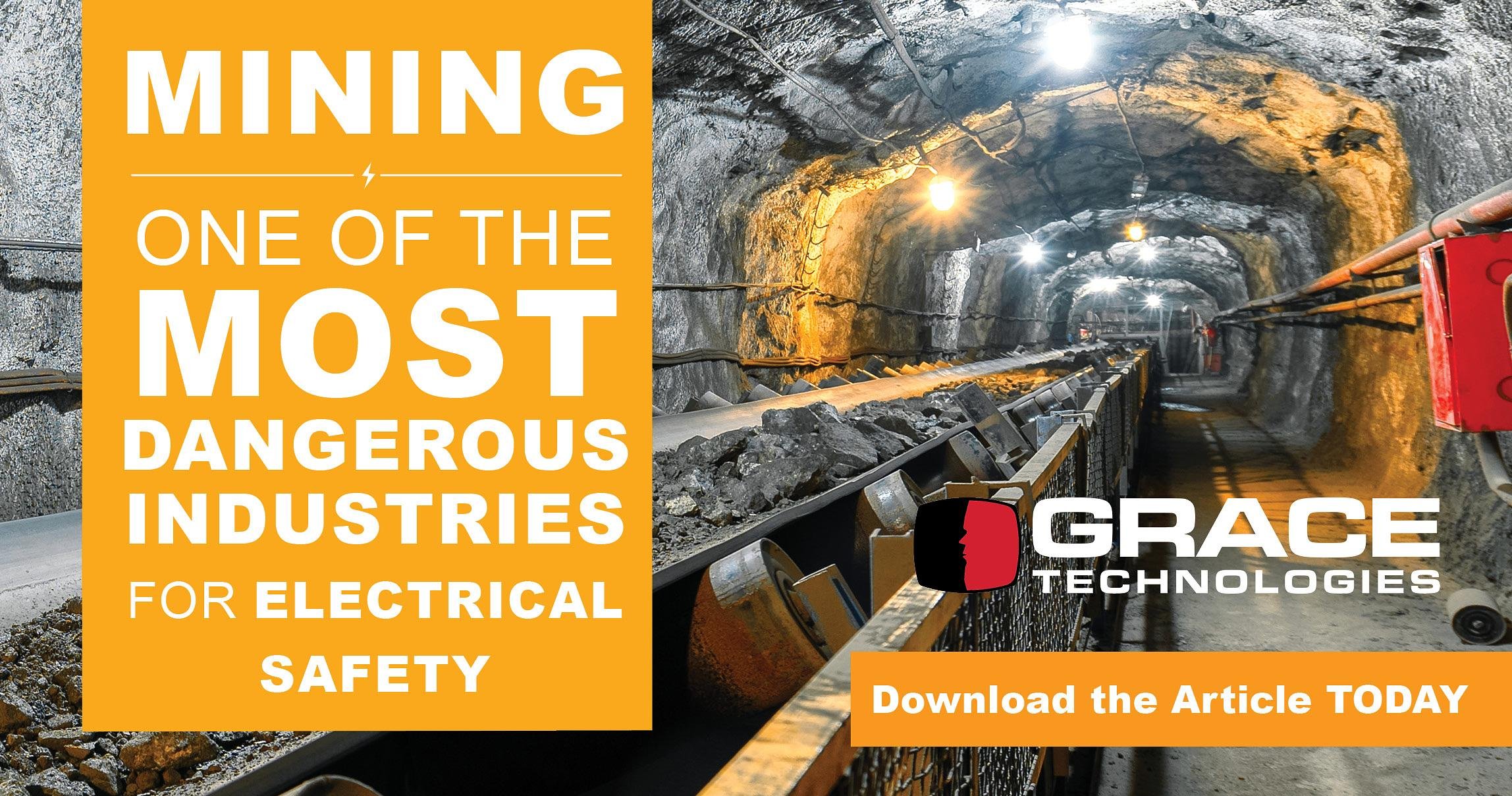 Last week, we took a deep dive into the mining industry and the risks it poses to electrical safety. This week we'll conclude by taking a look at how to enhance mining Electrical Safety Programs to mitigate risks, while simultaneously improving safety and productivity. Mining operations typically have small crews of electricians or use contract electricians that do not necessarily have industry-specific experience. This is reflected in mining's electrical fatality rate which is 8 to 12 times higher than other industries across the US, with 1 out of 22 electrical injuries in mining resulting in death.
These numbers are staggering considering all other mining-related injuries result in 1 death per 203 injuries. Nearly 75% of these electrical injuries and deaths happen while personnel are operating frequently used machines, tools, appliances, or lighting. The reality is that a margin of human error, pressures for minimal downtime, and small, inexperienced crew operations will always pose a threat.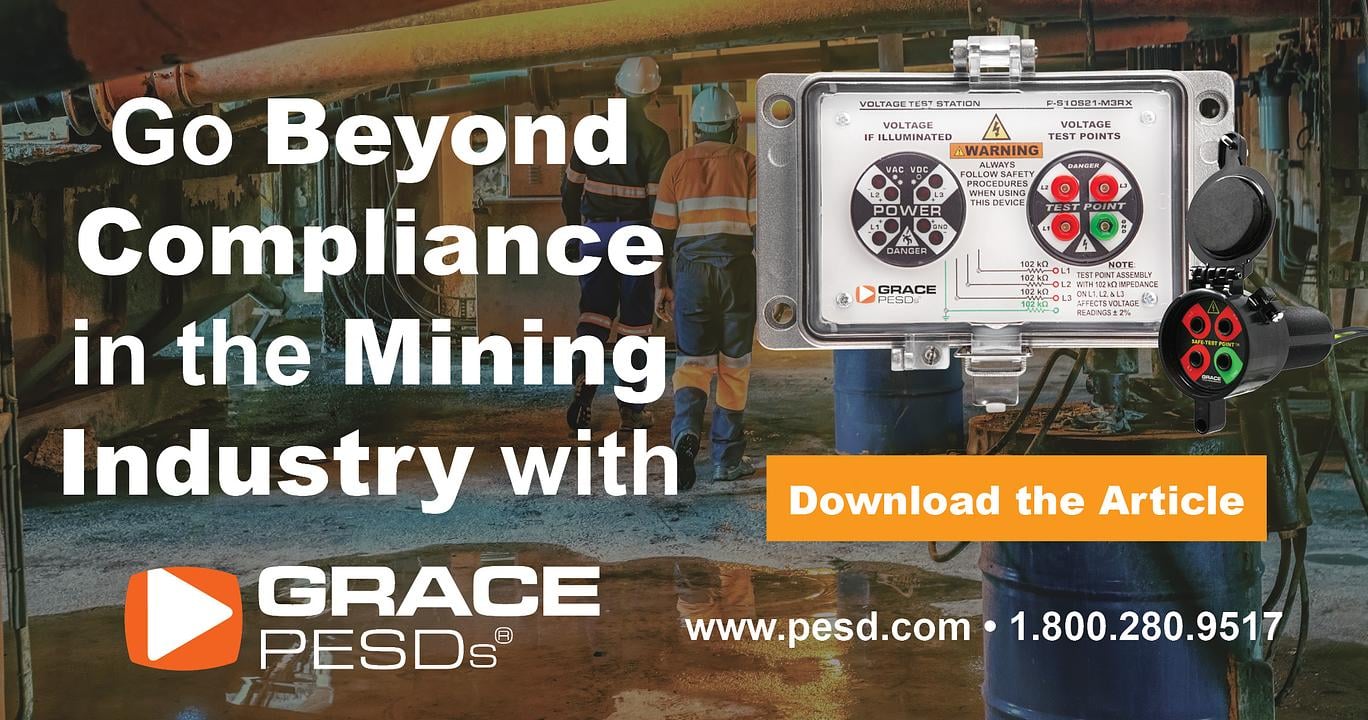 These statistics demonstrate the need to go beyond regulated compliance within these dangerous, volatile, and unpredictable environments. Control of Hazardous Energy is already one of the most cited violations each year by OSHA. An industry that slants towards higher-than-average risk regarding electrical safety would benefit greatly from the safety and productivity enhancements provided by Permanent Electrical Safety Devices (PESDs).
Permanently installed GracePESDs® include LED voltage indicators to verify when energy is present. Additionally, the Safe-Test Point™ allows qualified personnel to safely test for absence of voltage using their portable test instruments with the device's high impedance protected test points wired to the source.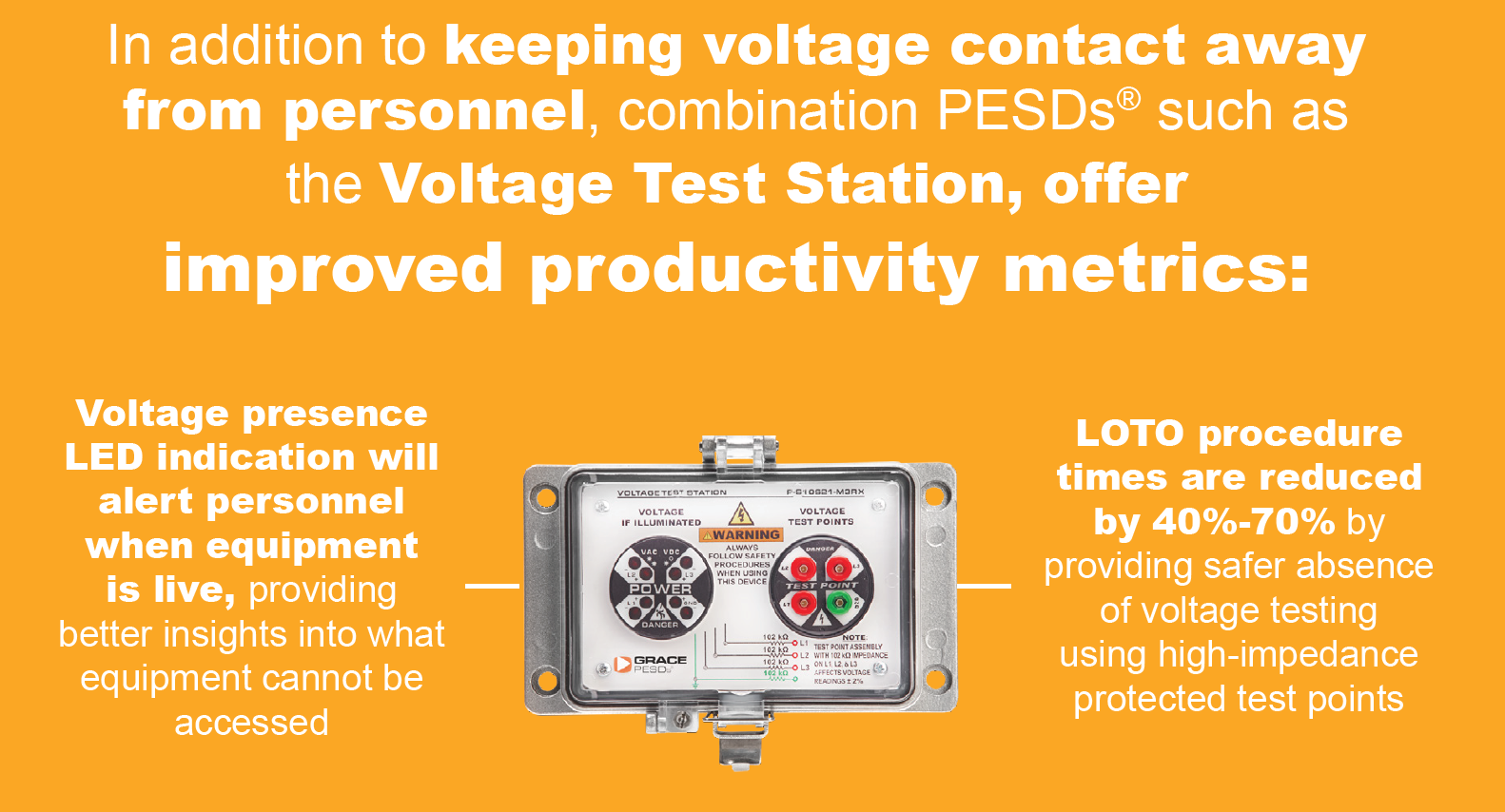 When properly incorporated into a facility's written electrical safety program, PESDs protect users during mechanical LOTO with voltage presence LED indication. For absence of voltage testing, safer and more productive electrical LOTO can be performed using an individual Safe-Test Point or combination unit, Voltage Test Station, which are designed to enhance compliance, productivity, and reduce the risk of shock and arc flash.
In mining sectors, a small spark may result in deadly combustion. Contractor electricians unfamiliar with equipment would benefit from PESDs providing a safer method of performing LOTO. Voltage presence LED indication will warn personnel when hazardous energy is present, preventing accidental contact. The return on investing in electrical safety will provide increased safety, reduced downtime, and peace of mind.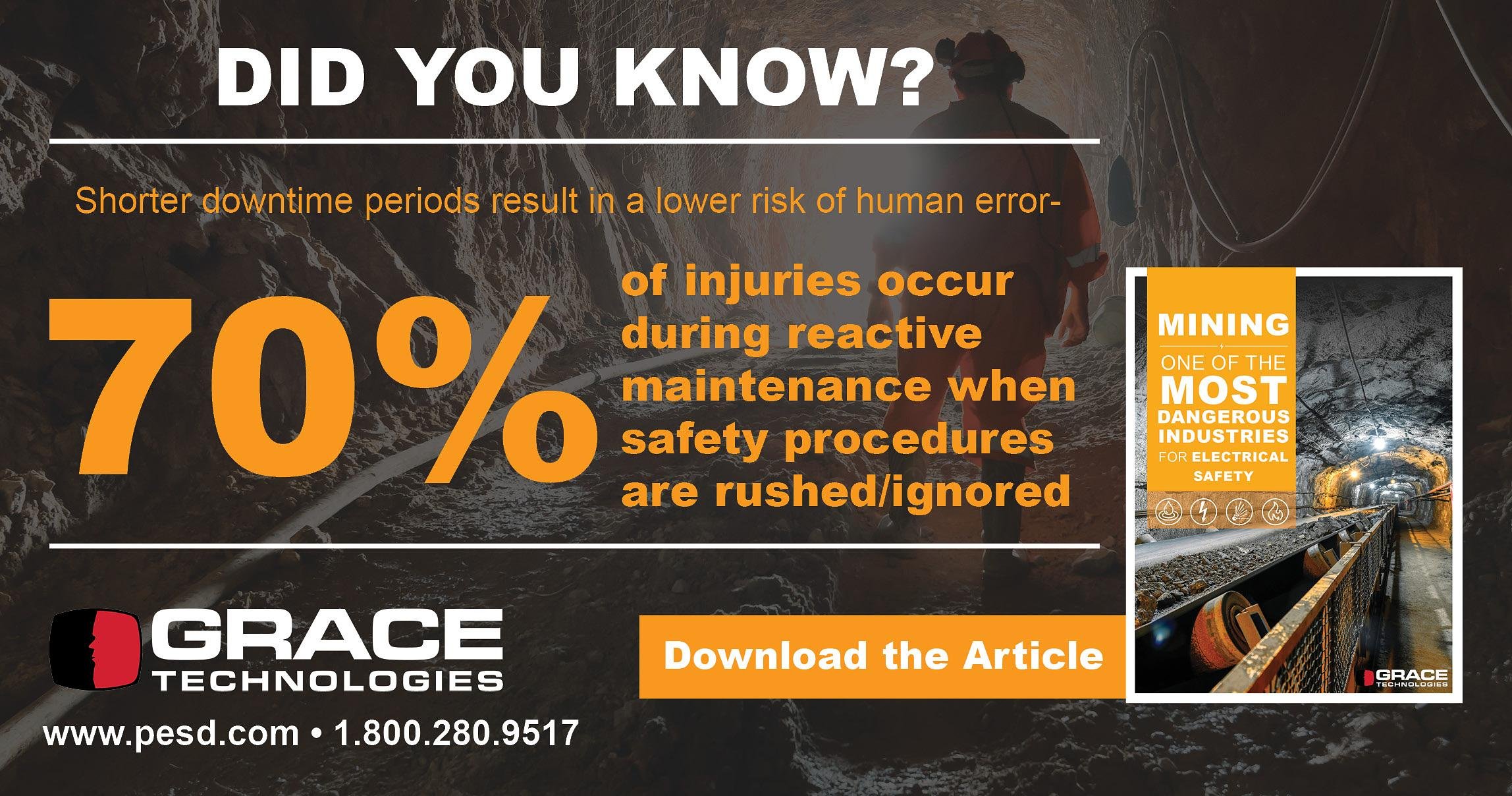 We've talked about Mining Electrical Safety here on the blog for the past two weeks, but all of this research and much more can be found in our brand new article: Mining: One of the Most Dangerous Industries for Electrical Safety. The complete mining article includes more research, statistics, and an interview with an Electrical & Instrumentation Supervisor in the mining industry. Click here to download the article: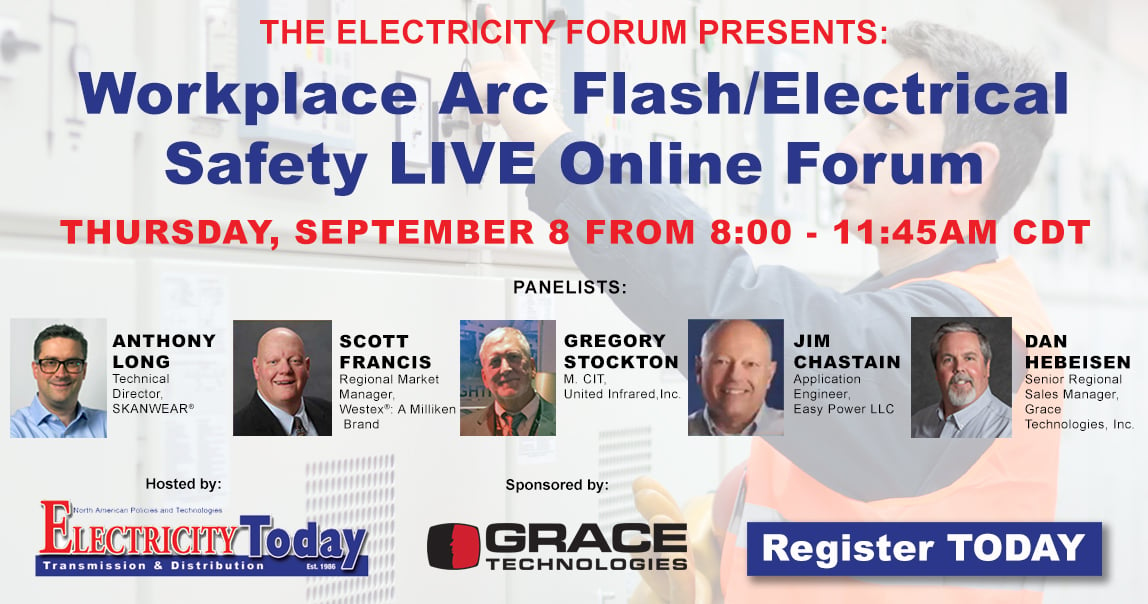 Join us this tomorrow, September 8 as we partner with other expert panelists in the Workplace Arc Flash/Electrical Safety Forum! Grace's Senior Regional Sales Manager, Dan Hebeisen, will be presenting Safety-By-Design Solutions to Mitigate Arc Flash & Shock Risks. Click here to register and view the complete schedule below:
8:00am – 8:45am | SKANWEAR: Why you need Arc Flash PPE

8:45am – 9:30am | Westex: A Milliken Brand: Time to Review Arc Flash Risk Assessments? NFPA 70E Changes Could Impact Your PPE Best Practices

9:30am – 10:15am | United Infrared:

How Infrared Thermography relates to Electrical Safety and Arc-Flash

10:15am – 11:00am | EasyPower LLC:

The Arc Flash Paradox and How It Can Affect Your Safety

11:00pm – 11:45am | Grace Technologies:

Safety-By-Design Solutions to Mitigate Arc Flash & Shock Risks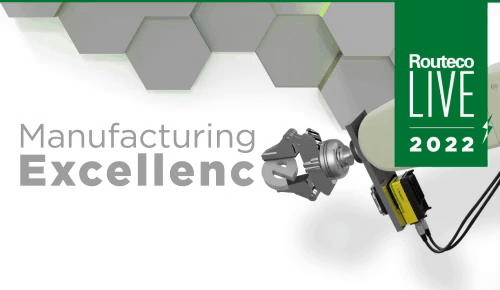 September 8 | Stadium MK, Milton Keynes, England
Join us tomorrow in England, where we will be exploring the challenges around modernizing manufacturing processes while reducing energy consumption and realizing digital potential. Whether you're a machine builder or original equipment manufacturer (OEM), system integrator, or panel builder, come and meet with our partners who can help guide you on all the latest technology advancements.
---
Stay safe and have a great week!