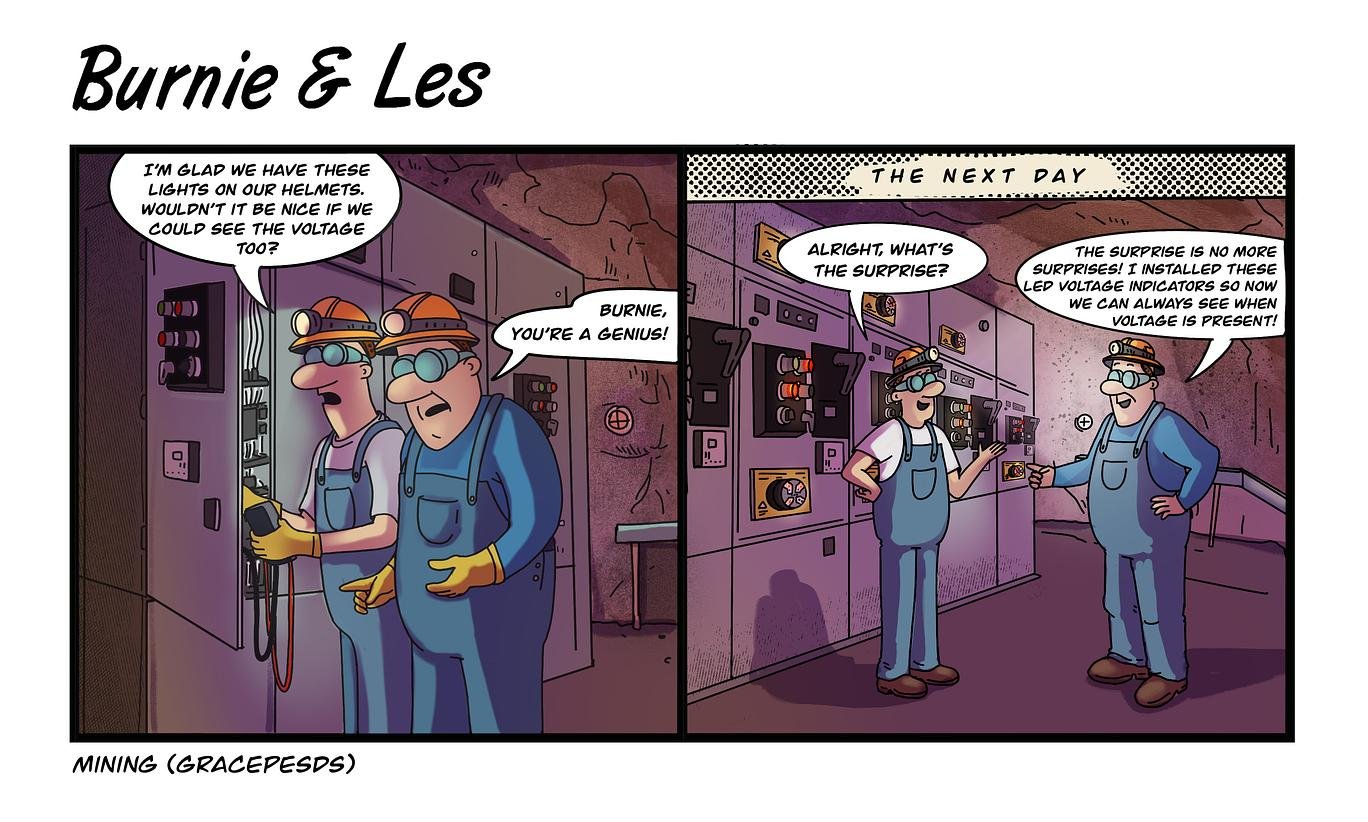 Happy Humpday! I hope you all got the best tricks or treats on Halloween this week. In the spirit of spookiness, this article on mining that I recently wrote (linked above) reminded me of the first memory I have of being truly scared. I was around eight years old and our class took a field trip to a mining operation. You would think that a kid who was super into Tonka trucks would have the time of his life seeing all of the massive mining vehicles driving around inside the mines. But that joy was quickly hindered by something the tour guide said early on.
As we entered the cavernous mines, the tour guide made a joke to watch out for explosions because they happened throughout the mines all the time. From that point on I was terrified that we were going to get blown up. In retrospect, the tour guide was talking about controlled demolitions and, of course, we would have never been anywhere near them, but I must have stopped listening after I presumed we were walking through an active minefield.
All of my fears were put at ease when we reached the end of our tour (alive) and they passed out rock candy. That's a true story and fear is a very real truth for anyone who feels unsafe, no matter their age. As an adult now, I write to people often in dangerous situations about how they can improve their safety through trusted solutions. Just yesterday I spoke with a customer who said our products make them feel SAFER because they TRUST them. It's great to hear that Grace Technologies is doing a better job to earn trust than my mining tour guide did because I personally know the people behind our products and I trust them too.
Unlike the students on our field trip, mining workers often face unique electrical hazards such as dust and gases generating combustions that can quickly turn minor electrical accidents into extremely hazardous fires or explosions. Exposed wiring and cables necessary to power mining operations are also hindered by wet and damp climates and require the utmost care for electrical safety precautions. When compared to most industries, the mining industry's extremely harsh conditions require a proactive approach to electrical safety when personnel are performing routine electrical maintenance tasks.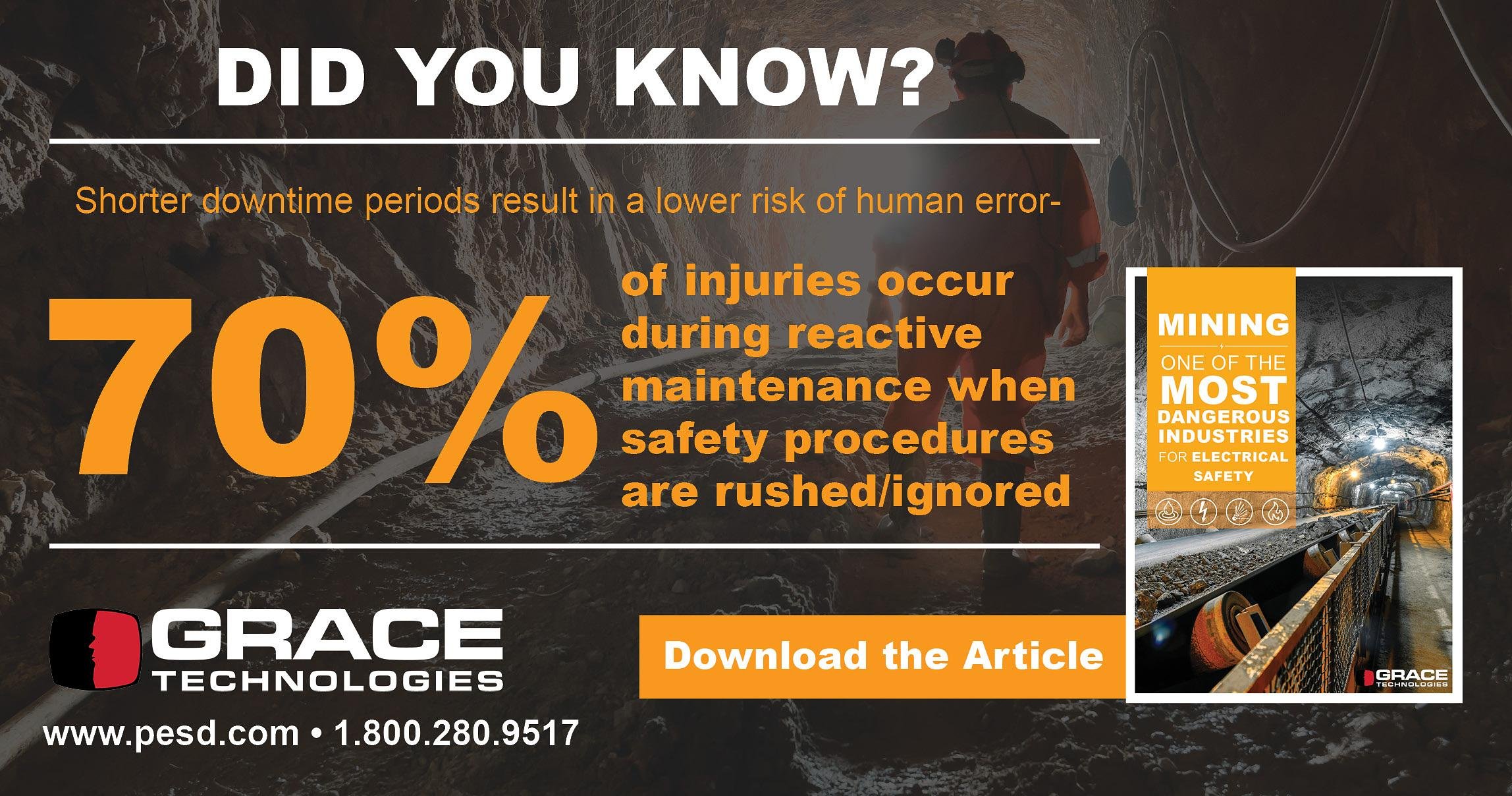 Why Mining Industries Need to Look Beyond Electrical Safety Compliance
Mining operations typically have small electrician crews or contract electricians who do not necessarily have industry-specific experience. This is reflected in mining's electrical fatality rate which is 8 to 12 times higher than other industries across the US, with 1 out of 22 electrical injuries resulting in death. These numbers are staggering considering all other mining-related injuries result in 1 death per 203 injuries. Nearly 75% of these electrical injuries and deaths happen while personnel are operating frequently used machines, tools, appliances, or lighting. The reality is that a margin of human error, pressures for minimal downtime, and small, inexperienced crew operations will always pose a threat.
These statistics demonstrate the need to go beyond regulated compliance within these dangerous, volatile, and unpredictable environments. Control of Hazardous Energy is already one of the most cited violations each year by OSHA. An industry that slants towards higher-than-average risk regarding electrical safety would benefit significantly from the safety and productivity enhancements provided by Permanent Electrical Safety Devices (PESDs).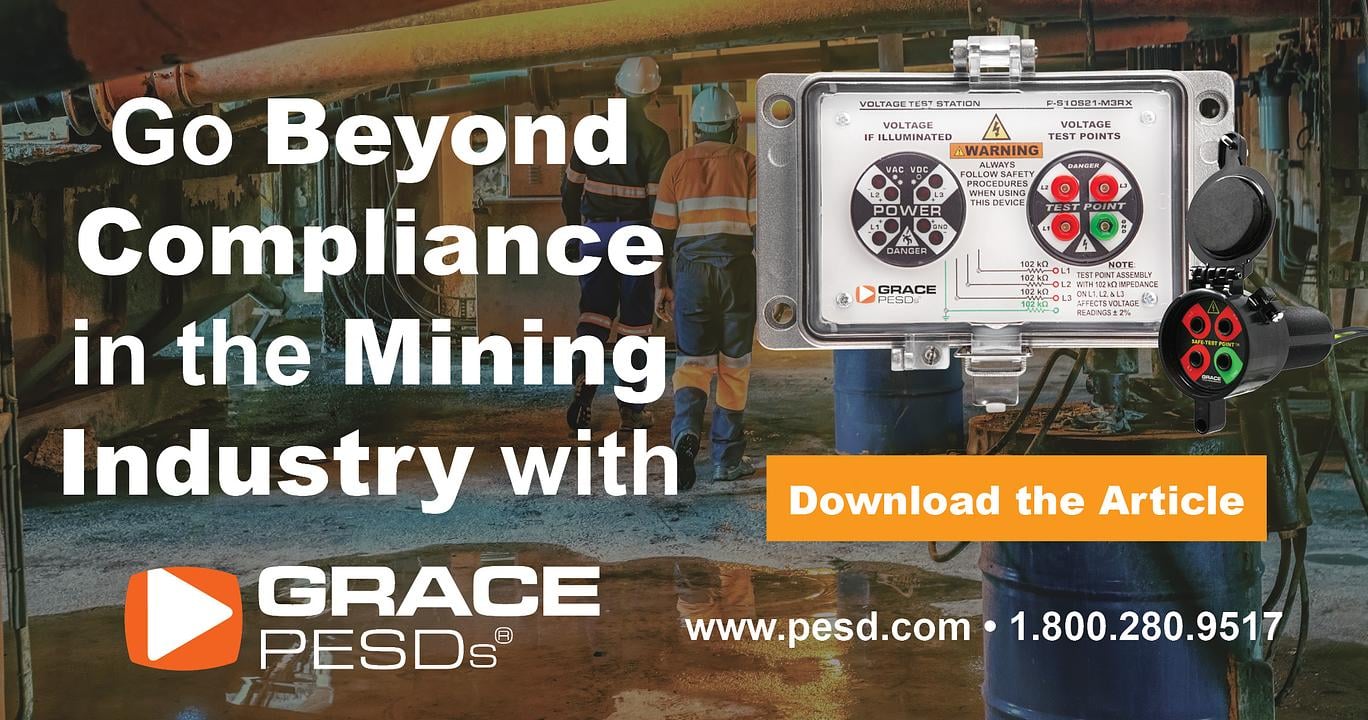 How PESDs can Mitigate Electrical Safety Risks in Mining
Permanently installed GracePESDs include LED voltage indicators to visually indicate when energy is present and the Safe-Test Point or Voltage Test Station allows qualified personnel to safely test for the absence of voltage using their portable test instruments (i.e. voltmeters) with the device's high impedance protected test points wired to the source.
When properly incorporated into a facility's written electrical safety program, PESDs protect users during mechanical LOTO with voltage presence LED indication. For absence of voltage testing, a qualified electrician can use their trusted voltmeter to perform electrical LOTO using our Safe-Test Points and Voltage Test Stations which are designed to enhance compliance, improve productivity, and reduce the risk of electrocution and arc flash.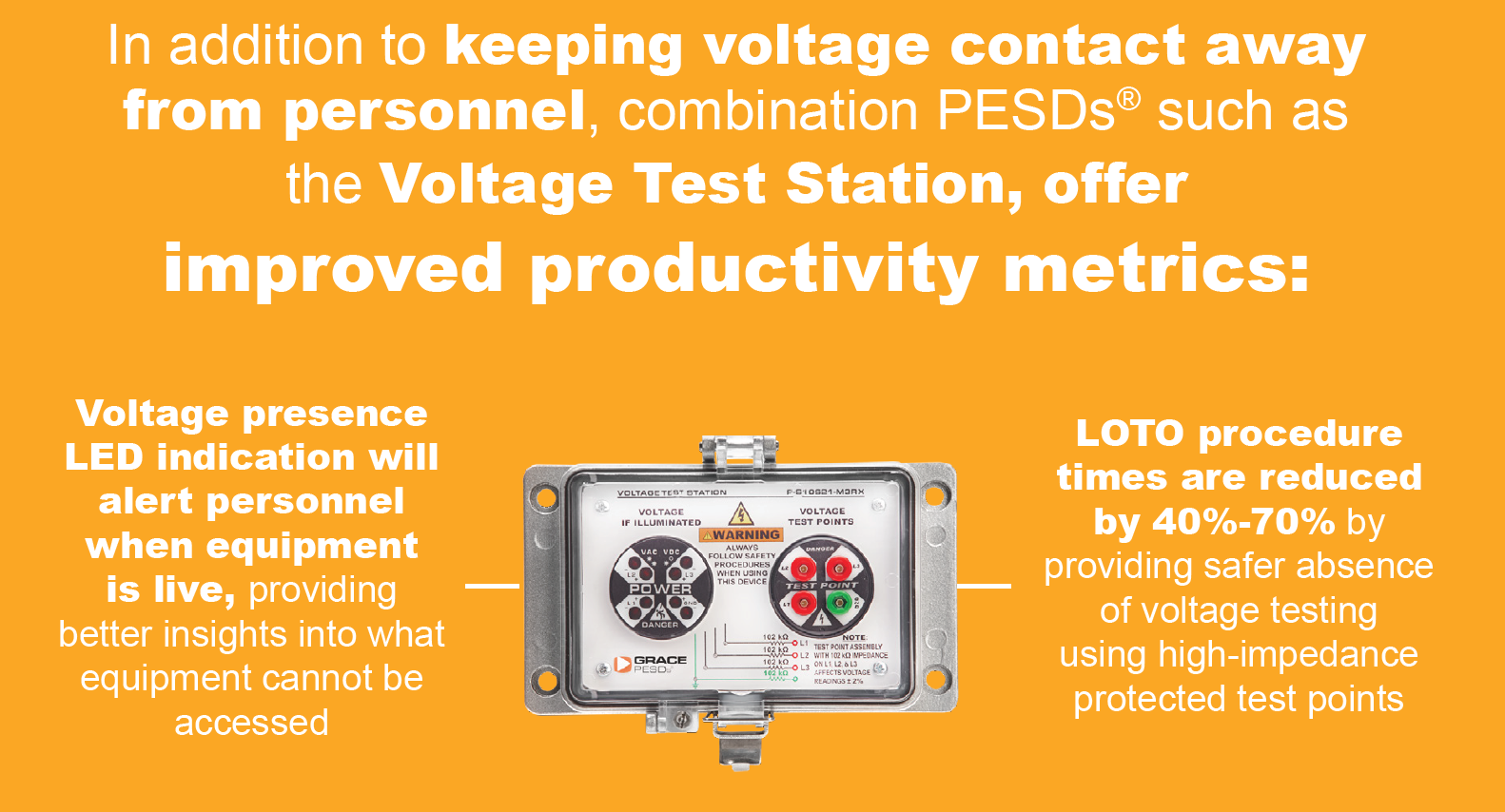 In mining sectors, a small spark may result in deadly combustion. Contractor electricians unfamiliar with equipment would benefit from PESDs providing a safer method of performing LOTO. Voltage presence LED indication will warn personnel when hazardous energy is present, preventing accidental contact. The return on investing in electrical safety will provide increased protection, reduced downtime, and peace of mind. You can download the complete mining article (linked below) which includes more research, statistics, and an interview with an Electrical & Instrumentation Supervisor in the mining industry.
Grace Costume Contest
But wait! There's more! A post-Halloween blog wouldn't be complete without sharing some of the creative characters we had roaming around the office on Monday. Check out the costume contest contenders and (spoiler alert!) our Hocus Pocus winners below: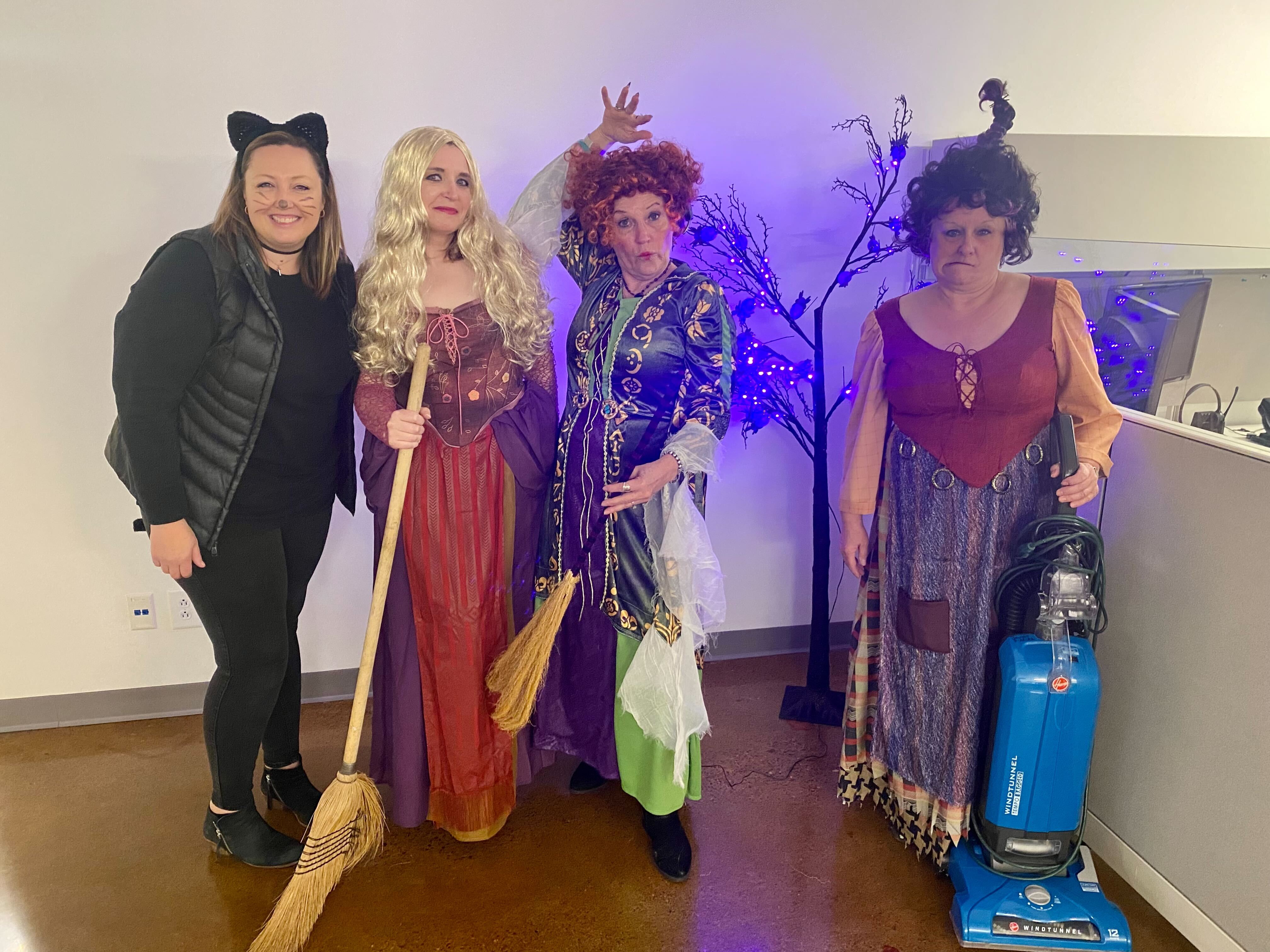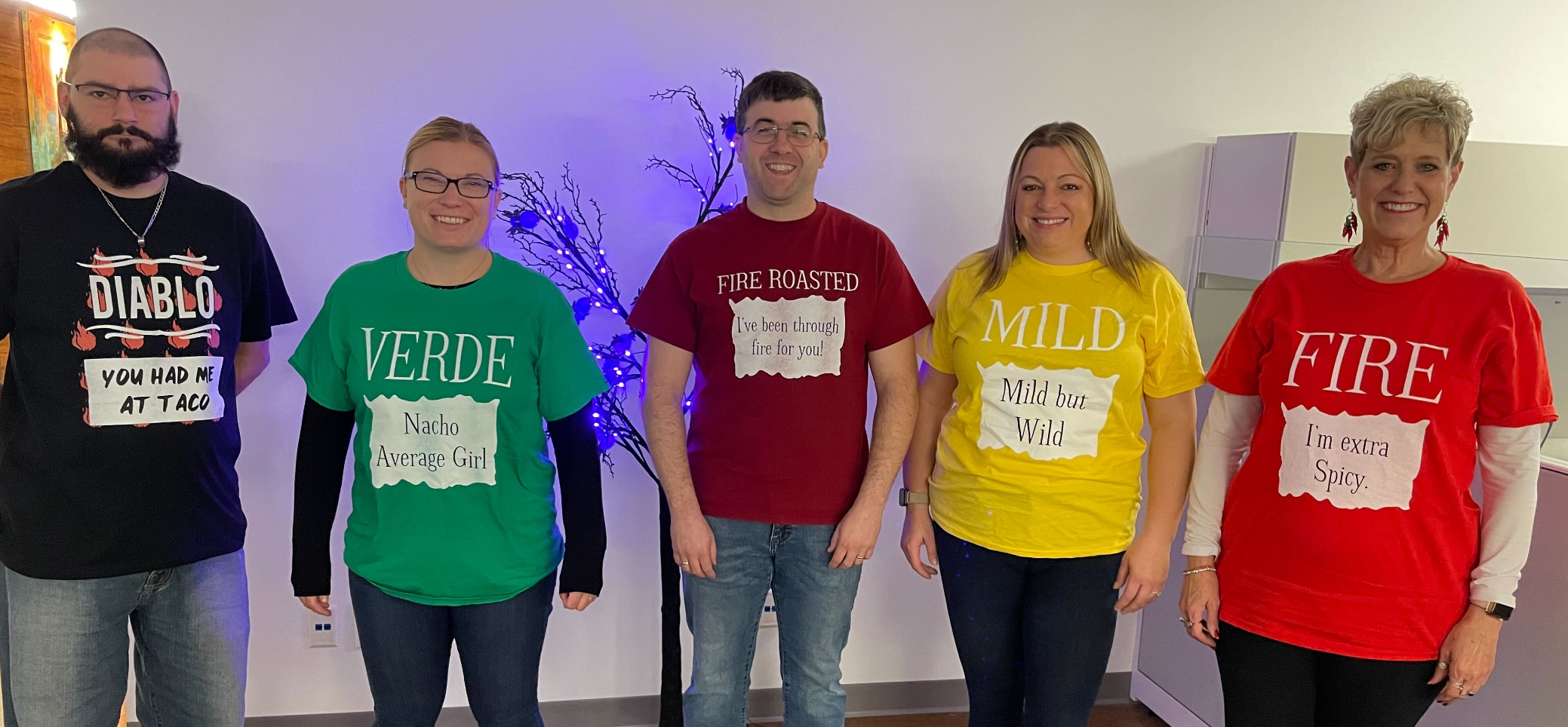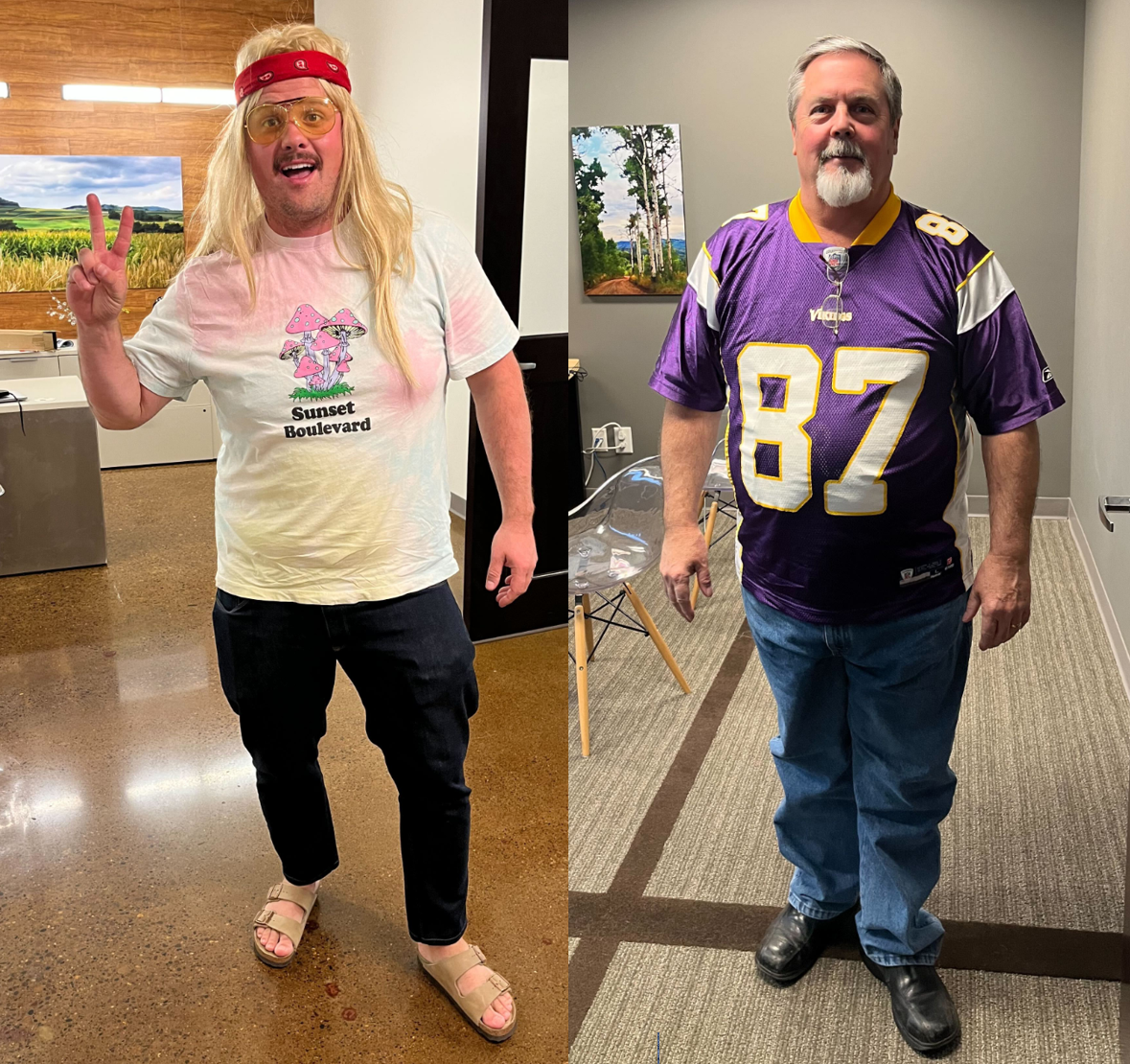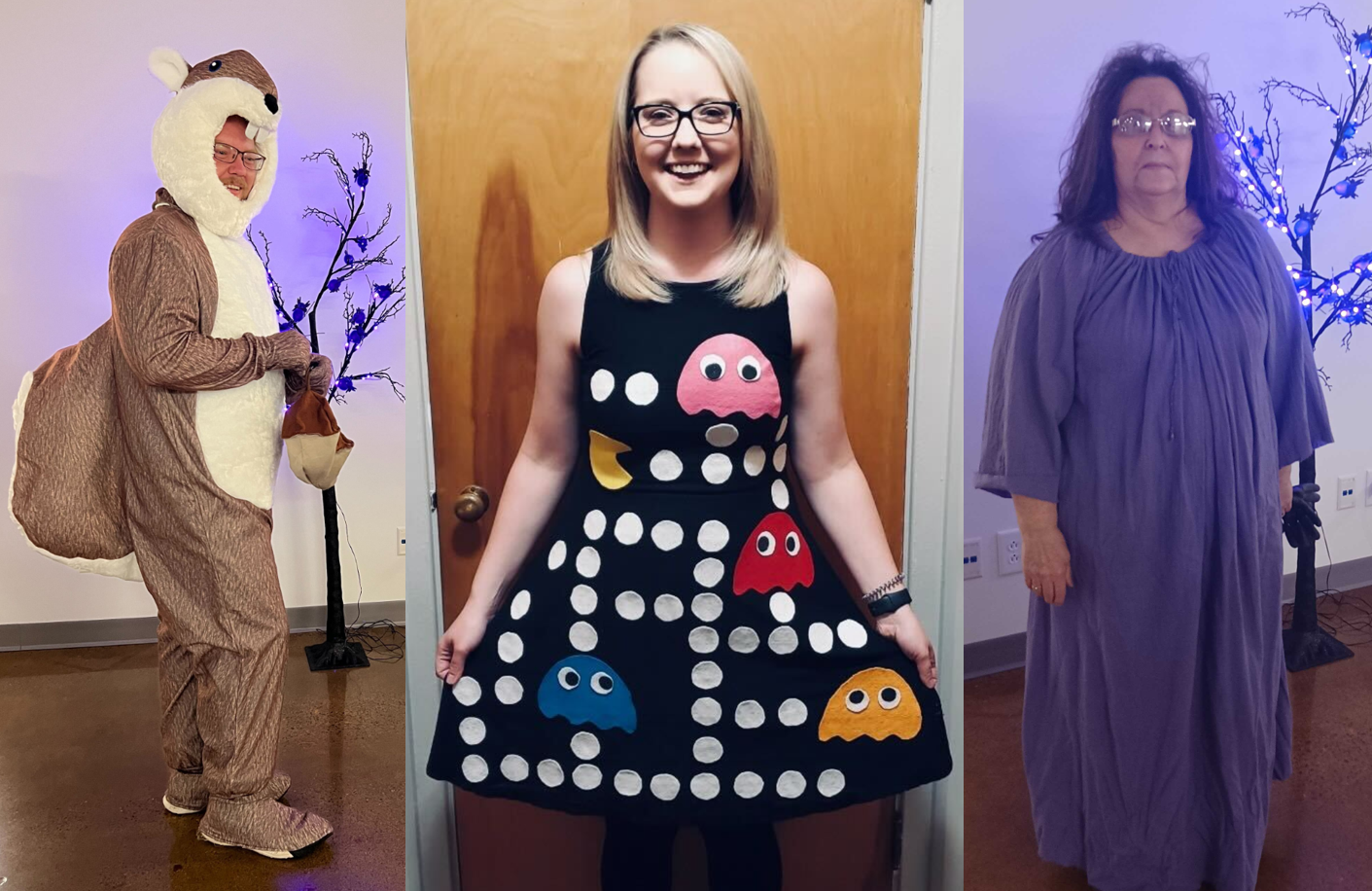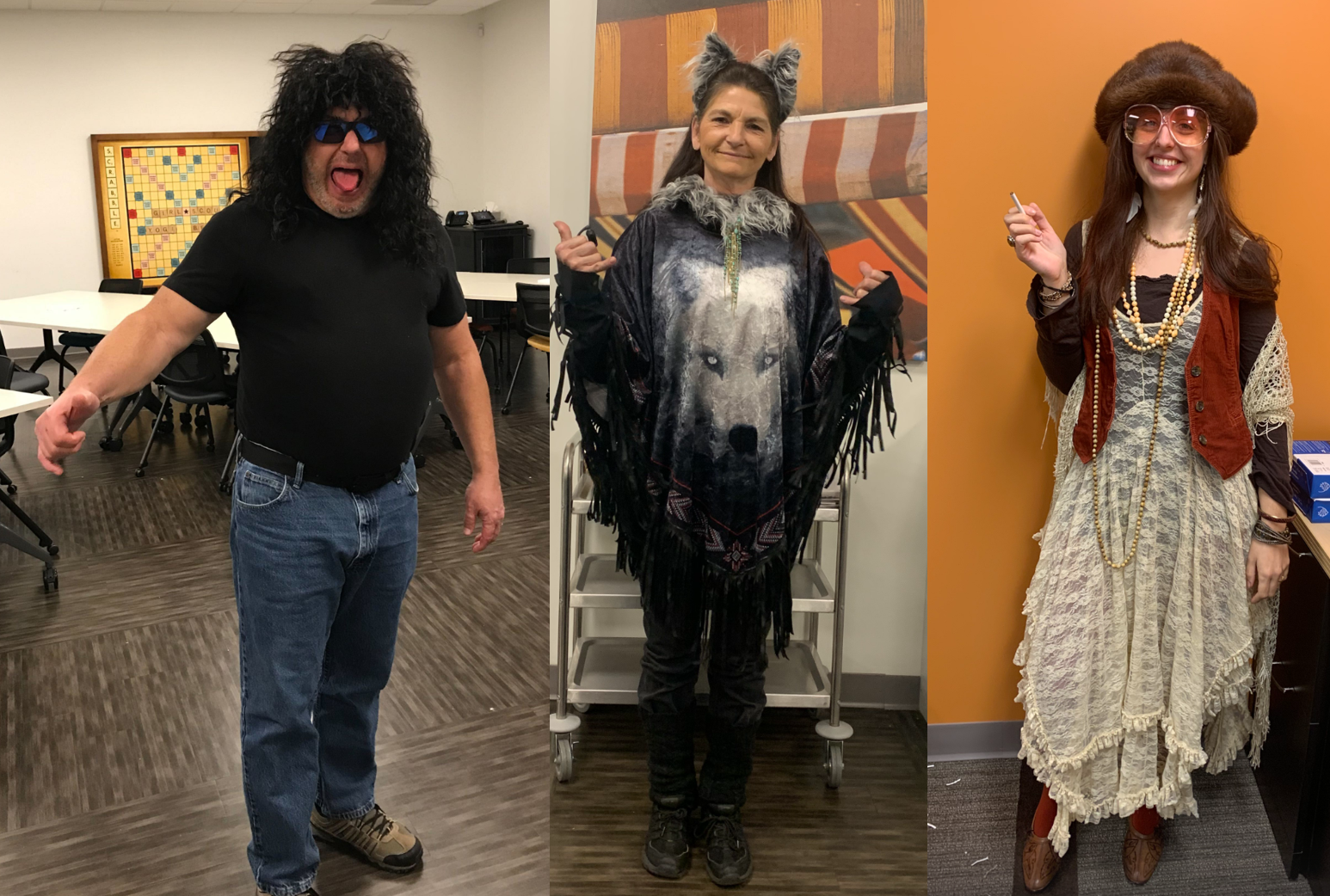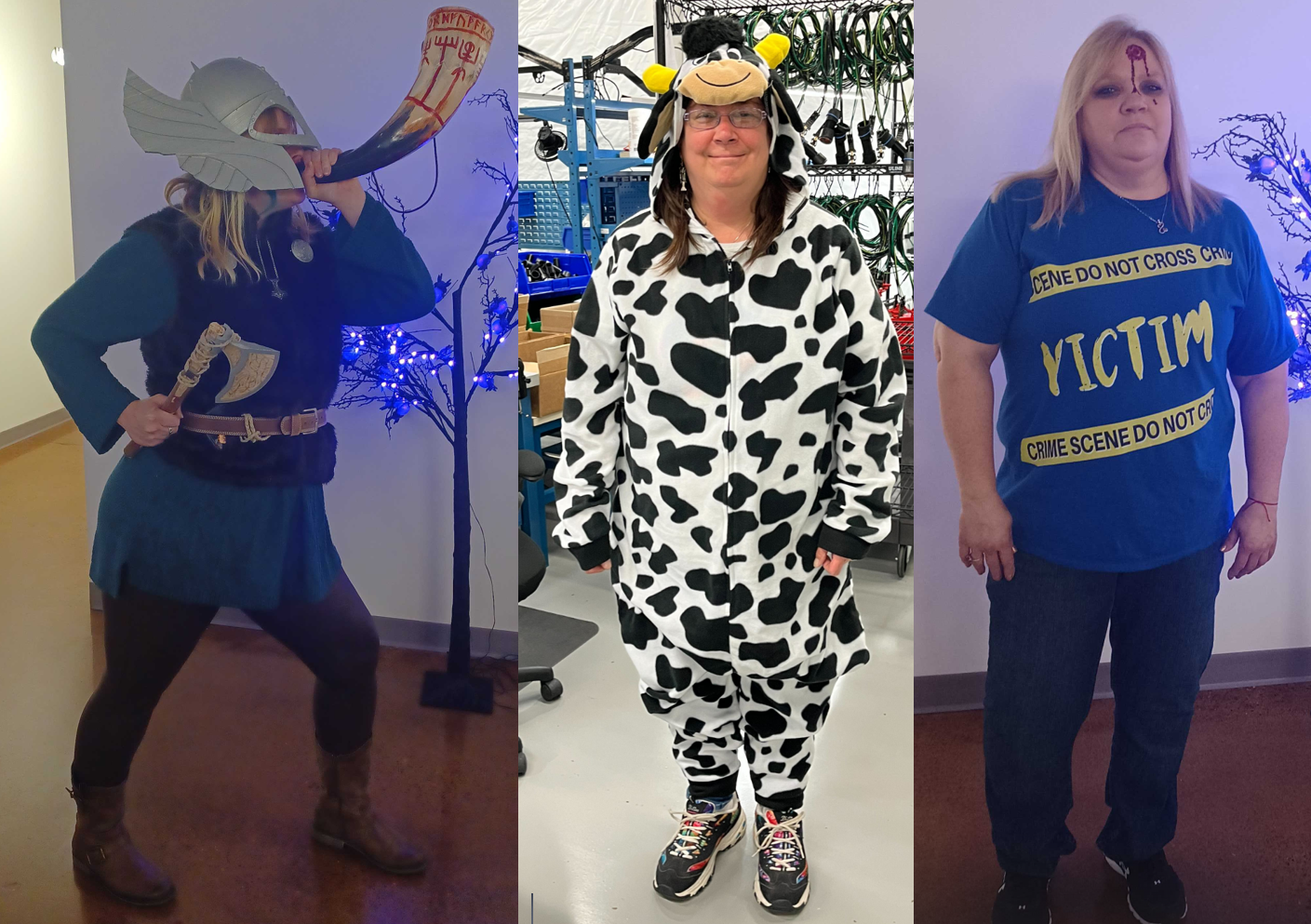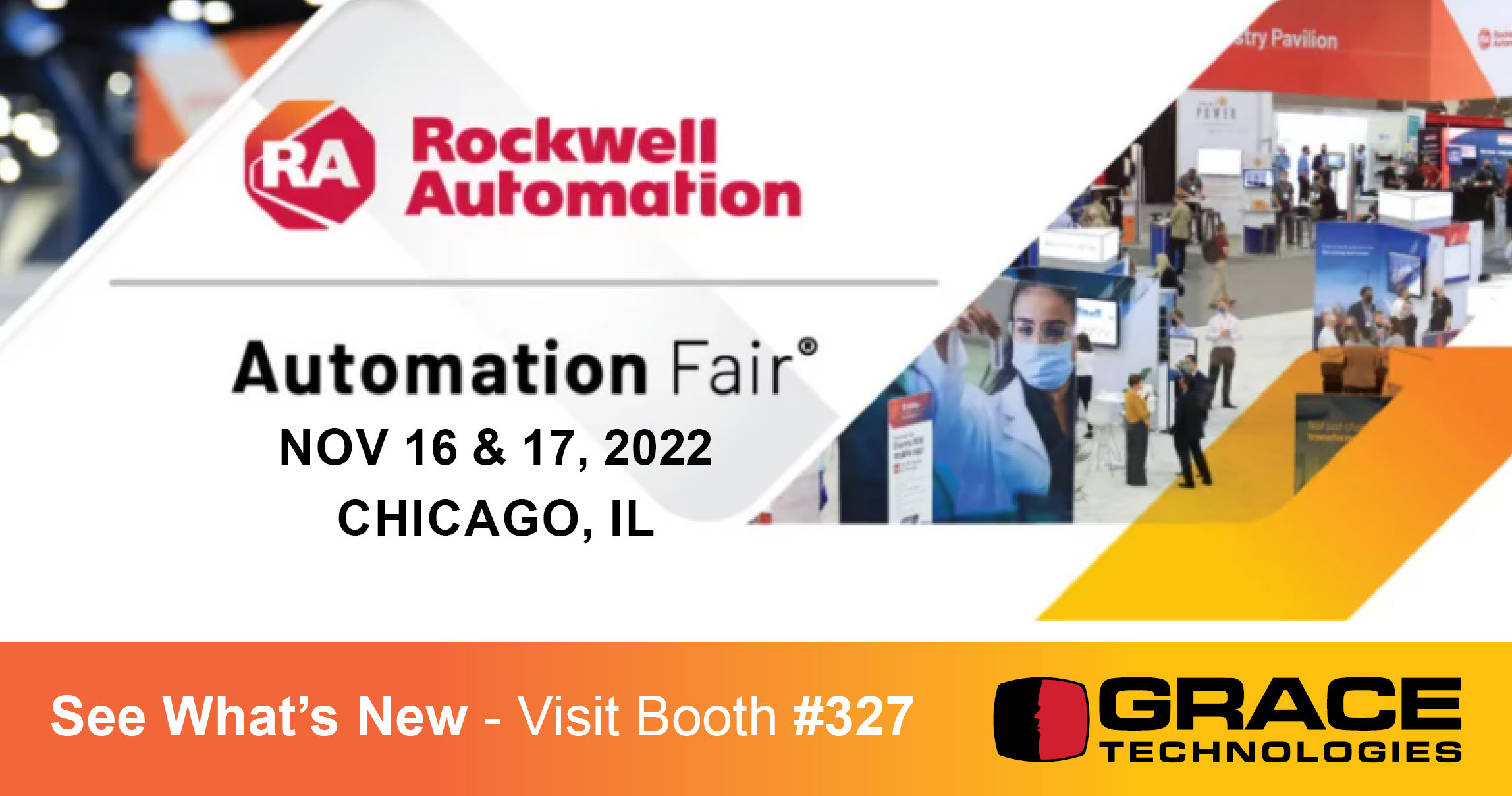 Grace Technologies will be exhibiting at Automation Fair 2022 in Chicago, November 16-17. Our newest electrical safety and predictive maintenance solutions from GracePort, GracePESDs, & GraceSense will all be on display at Booth #327. If you saw our booth last year, you're not going to want to miss out on what we've got in store this year! Stop by our booth for a first-ever look at some new innovations that we're very excited to unveil.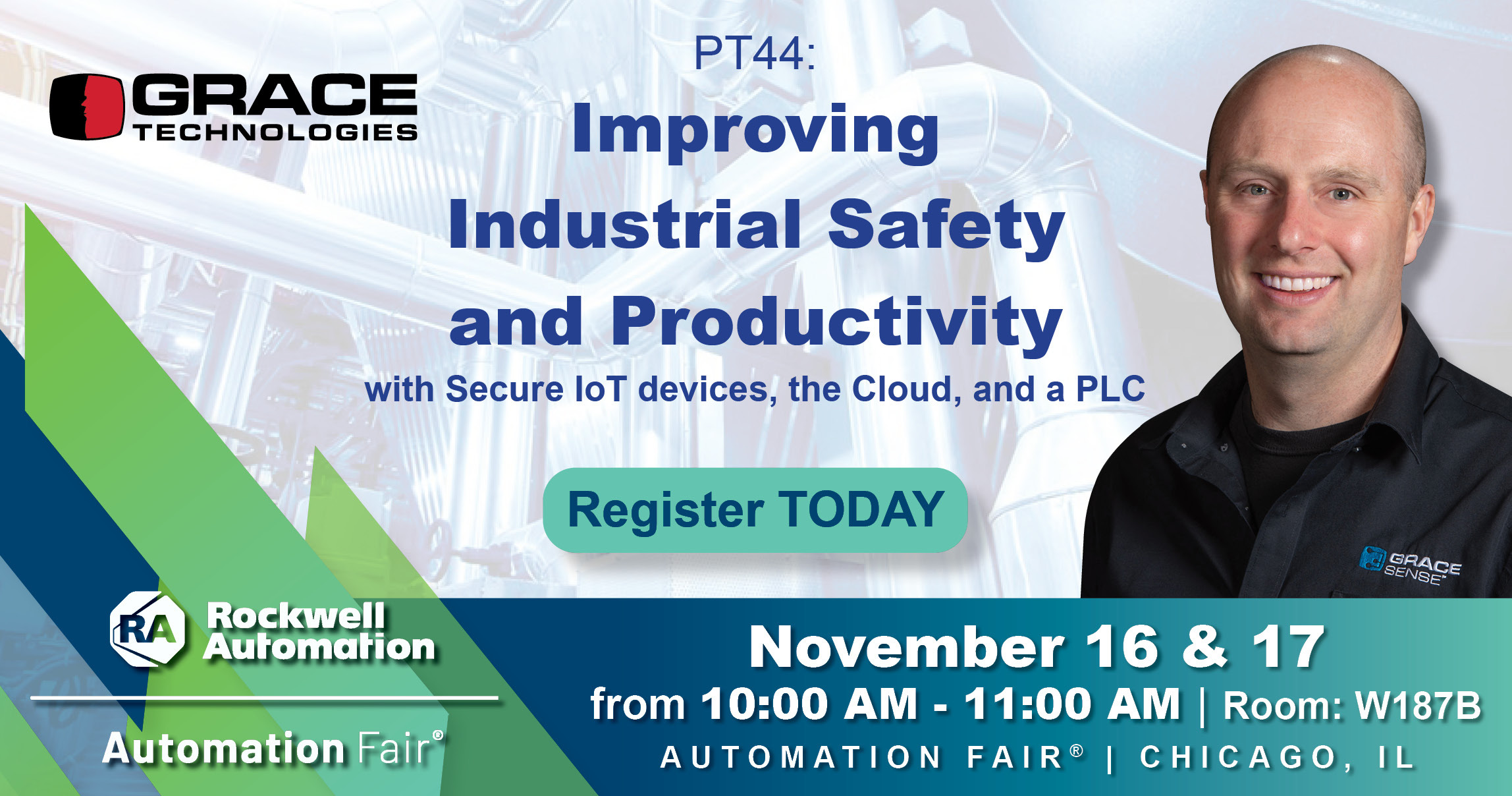 On November 16 & 17 from 10:00 AM - 11:00 AM, Grace CTO, Andy Zimmerman, will present session #PT44: "Improving Industrial Safety and Productivity with Secure IoT Devices, the Cloud, and a PLC". This session will explore the role that Predictive Maintenance and the IoT are playing in worker safety and equipment reliability. Register today!