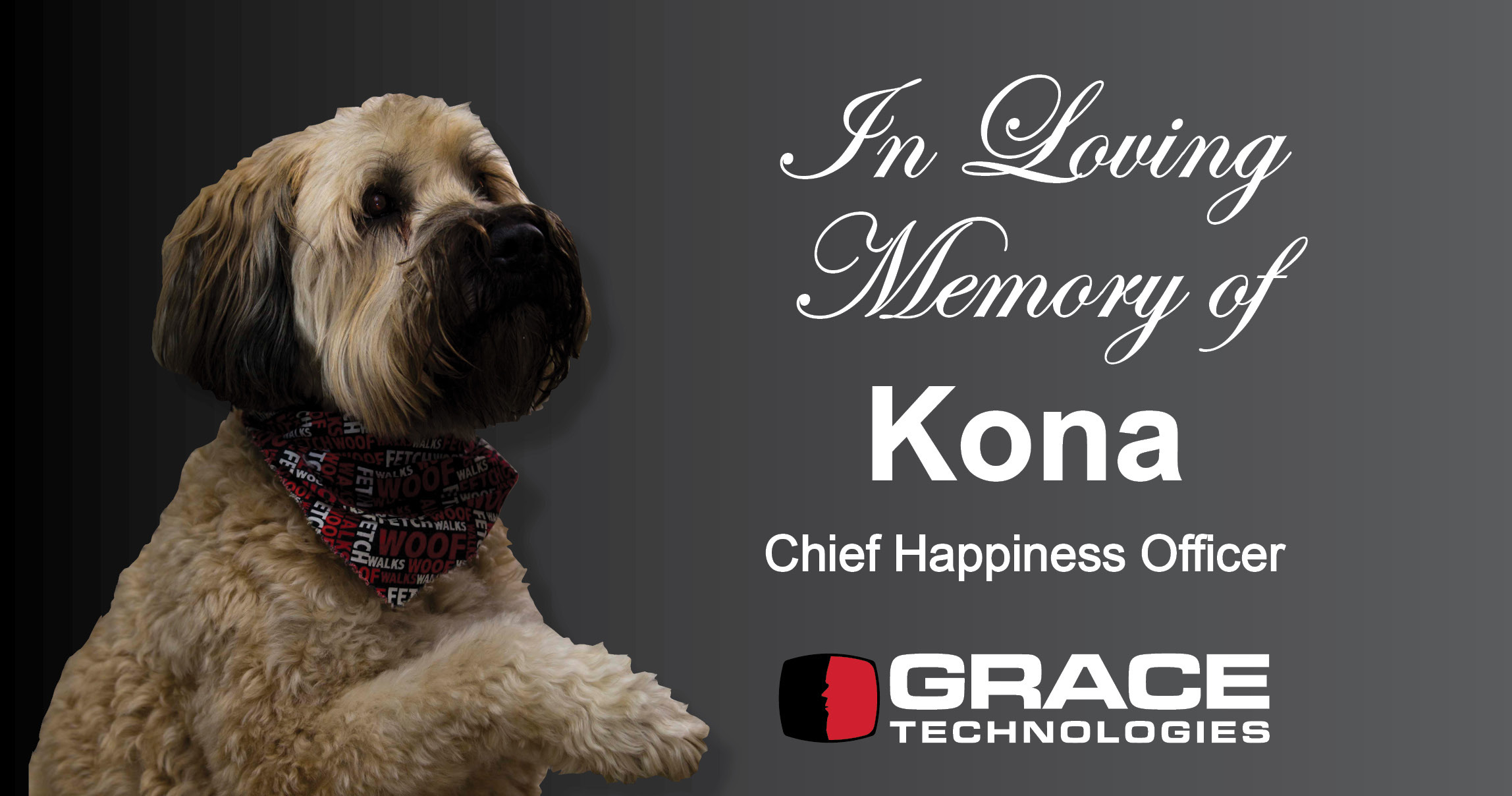 Today, we are sad to share the news that our best office boy, Kona, has passed. Kona has ridden shotgun to work with our Founder & Chairman of the Board, Phil Allen, to make the office a happier place every day for over a decade. Phil had this farewell message to share from Kona:
Hey Grace family, I wanted to say thank you for hiring me as Chief Happiness Officer (CHO) when I was just a puppy. All the treats and affection I received from everyone over my 14-year career were amazing! Although doggy heaven is equally amazing, I will miss you all!! I am officially passing my CHO responsibilities to Tori.

Love and lots of licks,

Kona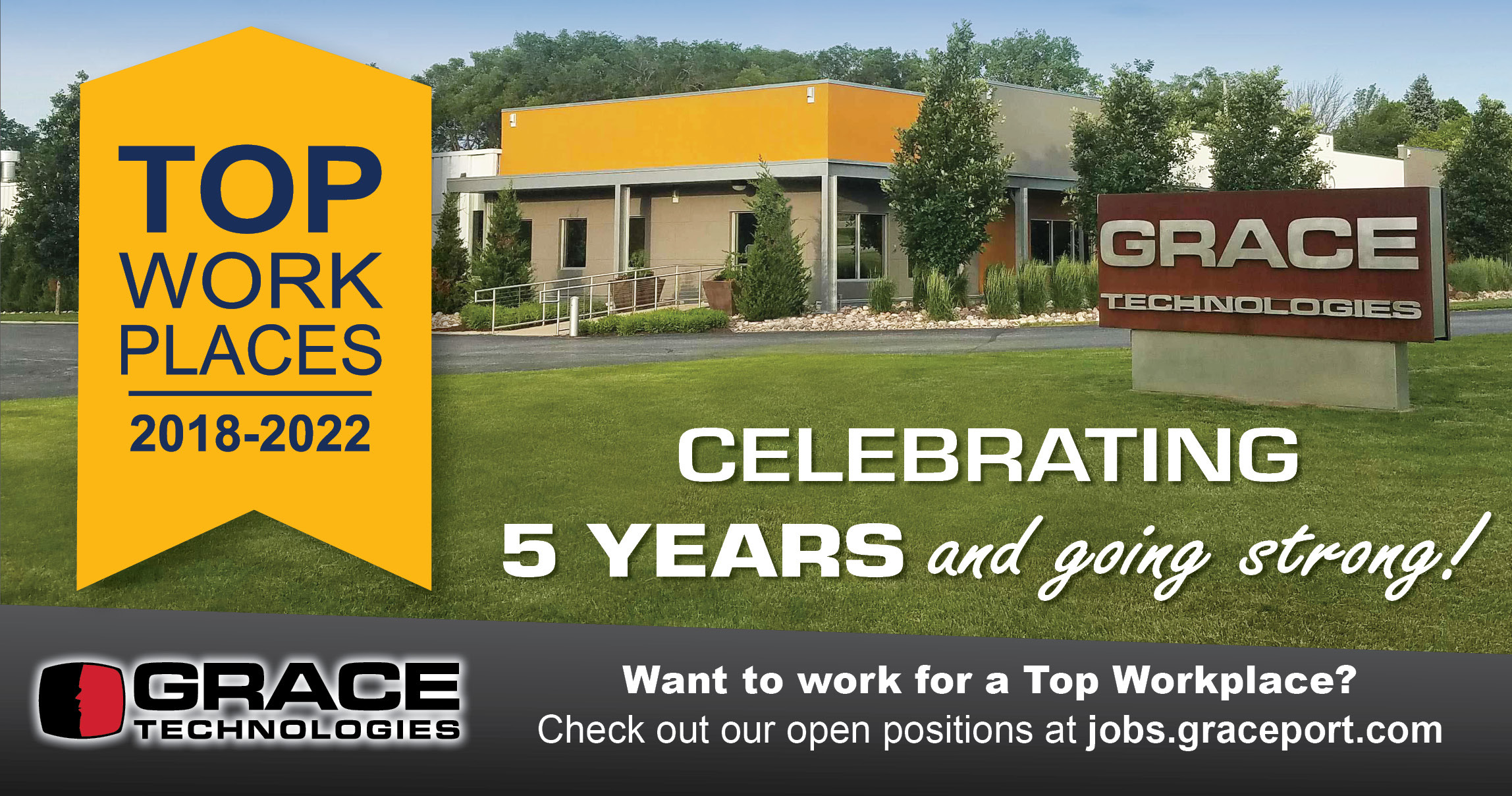 In the spirit of Kona, we have some happy news to share: Grace Technologies has been named an Iowa Top Workplace for the fifth year running. We'd like to thank The Des Moines Register for this recognition, the leadership team for focusing heavily on our culture, and each individual member of Grace that contributes to making our company a warm and welcoming community.
New Development Update from GracePort: USB-C Charging Station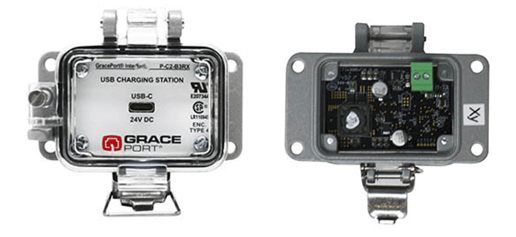 The GracePort features a USB-C component (C1) that enables users to charge laptops, handheld devices, and phones. We recently began to work on a new version of the USB-C component (C2), pictured above, that features a low-profile design. The C2 USB-C project was led by Senior IIoT Architect, Gregory Wassick, and his design enabled us to develop a USB-C component in-house, as opposed to sourcing the original C1 component from outside vendors.
"Part of the development process was identifying a part that was available, from all the possible options, and would meet the design requirements and BOM cost targets," Gregory said. "From there we built up prototype boards to verify operation and allow us to write and debug the firmware. These prototypes also allowed us to thermally test the boards. Once we were happy with the operation, we had the production board fabricated."
This is an example of the ingenuity of Grace serving our customers by any means necessary. When sourcing became difficult on USB-C components, we decided to make our own. During the process, a design was made that also allowed the housing to feature a low profile on the reverse side, saving space within an enclosure. The USB-C C1 & C2 are identical in function with the only difference being the design and our ability to manufacture it to better serve our customers' needs.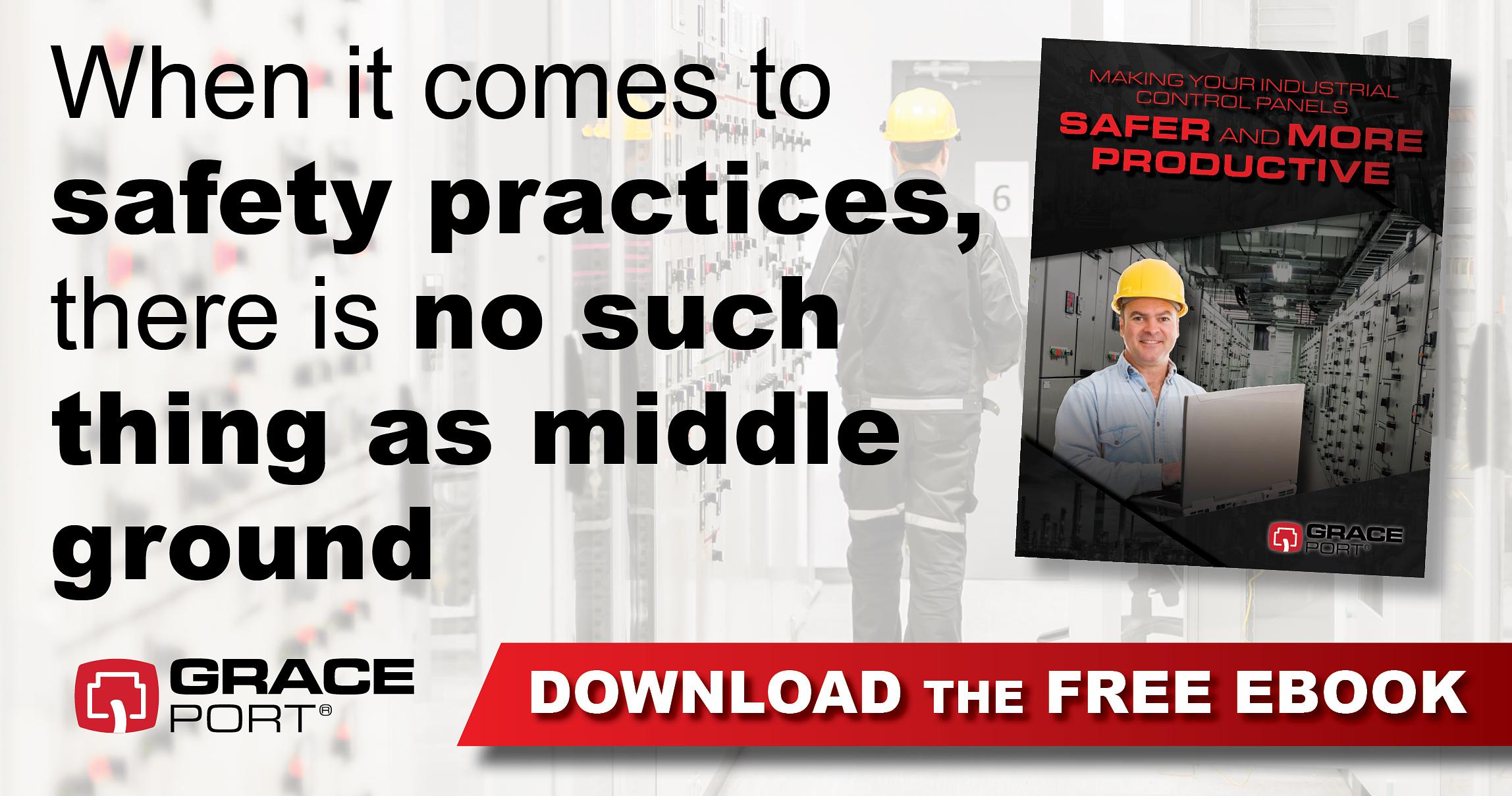 Learn how you can make your Industrial Control Panels (ICPs) safer and more productive with our FREE GracePort eBook! In this comprehensive ICP analysis, we look back at the problem our GracePort panel interface connector was initially created to solve. Starting with historical data of ICP safety incidents, we report how panel interface connectors improve ICP task productivity by 90% and mitigate safety risks.
You may be required to maintain or participate in an Electrical Safety Program within your organization. Whether you're new to the program or a seasoned veteran, the times change along with innovation and ingenuity. These factors provide a tremendous opportunity to enhance your program. Here are the top three methods to ensure you are maintaining or participating in a high-performance Electrical Safety Program.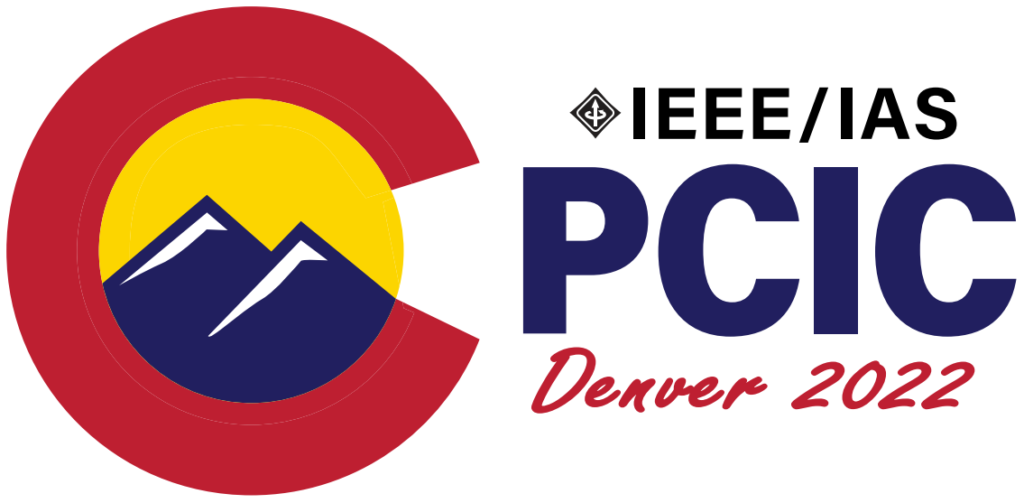 September 26-29, 2022 | Denver, CO | Concourse Level Plaza Court 4
The annual IEEE-PCIC conference is an exchange of technical ideas – not a trade show – that brings together professionals with a common focus on electrical installations and safety. The PCIC Executive and Local Committees take great pride in providing a high-quality conference while keeping registration and participation costs reasonable.
October 10-12 | New Orleans, LA | Booth #6346
Tap into the power of your community to transform the future of water. There is no better place than WEFTEC to meet water professionals from around the world and experience first-hand the best in water quality education, leading experts, the latest technology and trends, and proven solutions. Create connections and transform tomorrow at WEFTEC 2022.
---
Stay safe and have a great week!