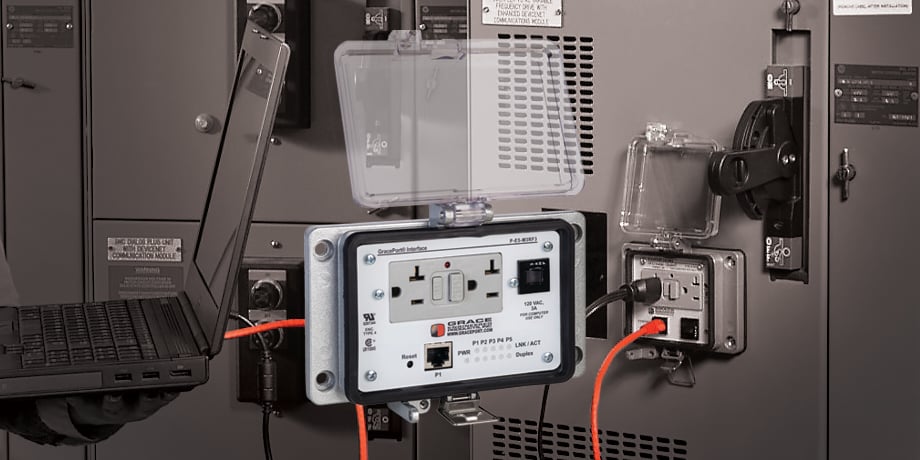 About 30 years ago, while working on a friction welder retrofit project, a family startup system integrator known as Grace Engineering & Integration was presented with a hazardous electrical safety issue. The machine I/O was located in the front while the electrical panel with a 250-horsepower drive and a 400 amp main feed were inconveniently situated at the rear of the machine.
The only way to access the machine for maintenance was to open the panel doors, but the maintenance supervisor understood this caused a potential hazard. The supervisor insisted they keep those doors closed to avoid an electrical shock or arc flash hazard. Brothers Ed and Phil Allen were challenged to find a workaround to resolve this issue by putting a PLC programming communication port on the operator console where all the I/O was located.
The Allen brothers collaborated to devise a permanent solution and responded with a panel interface connector that contained a printed circuit board and cable solution. With this, the team at Grace created thru-door access that is still as relevant today as it was 30 years ago. They housed the programming port in a UL Type 4, rectangular connector enclosure and presented it to the customer.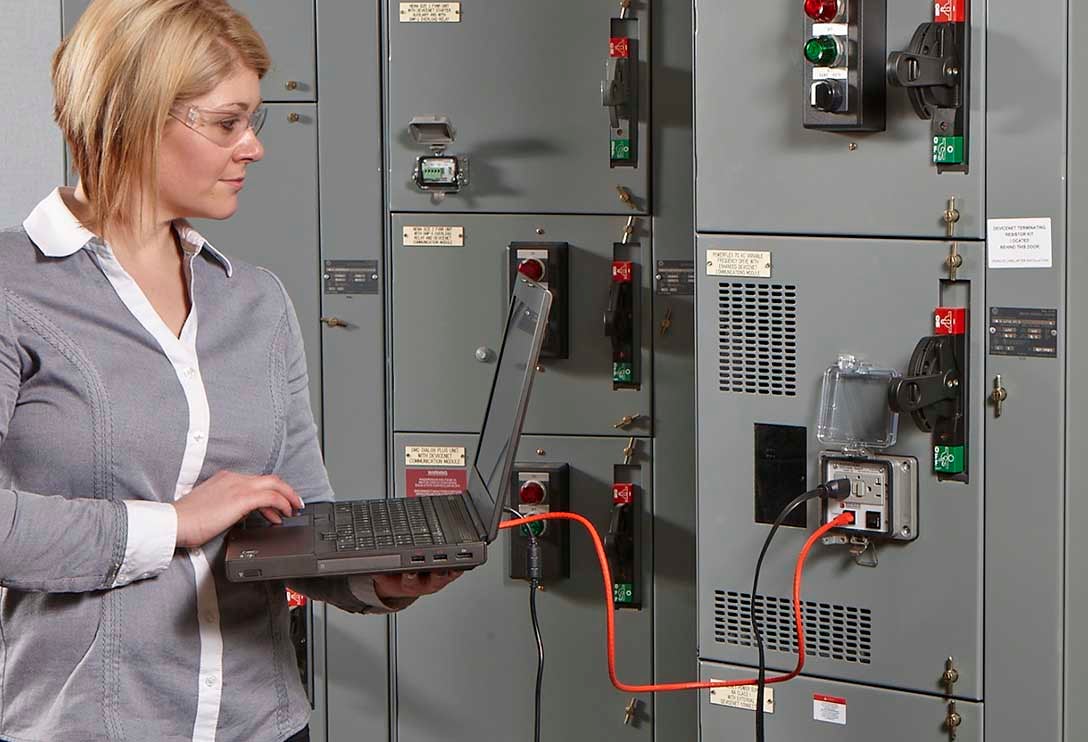 The supervisor at the plant and the local distributor were both amazed by the innovative solution. They immediately recognized the value of this panel interface connector and it became apparent that Grace should offer this solution to all of the distributor's customers.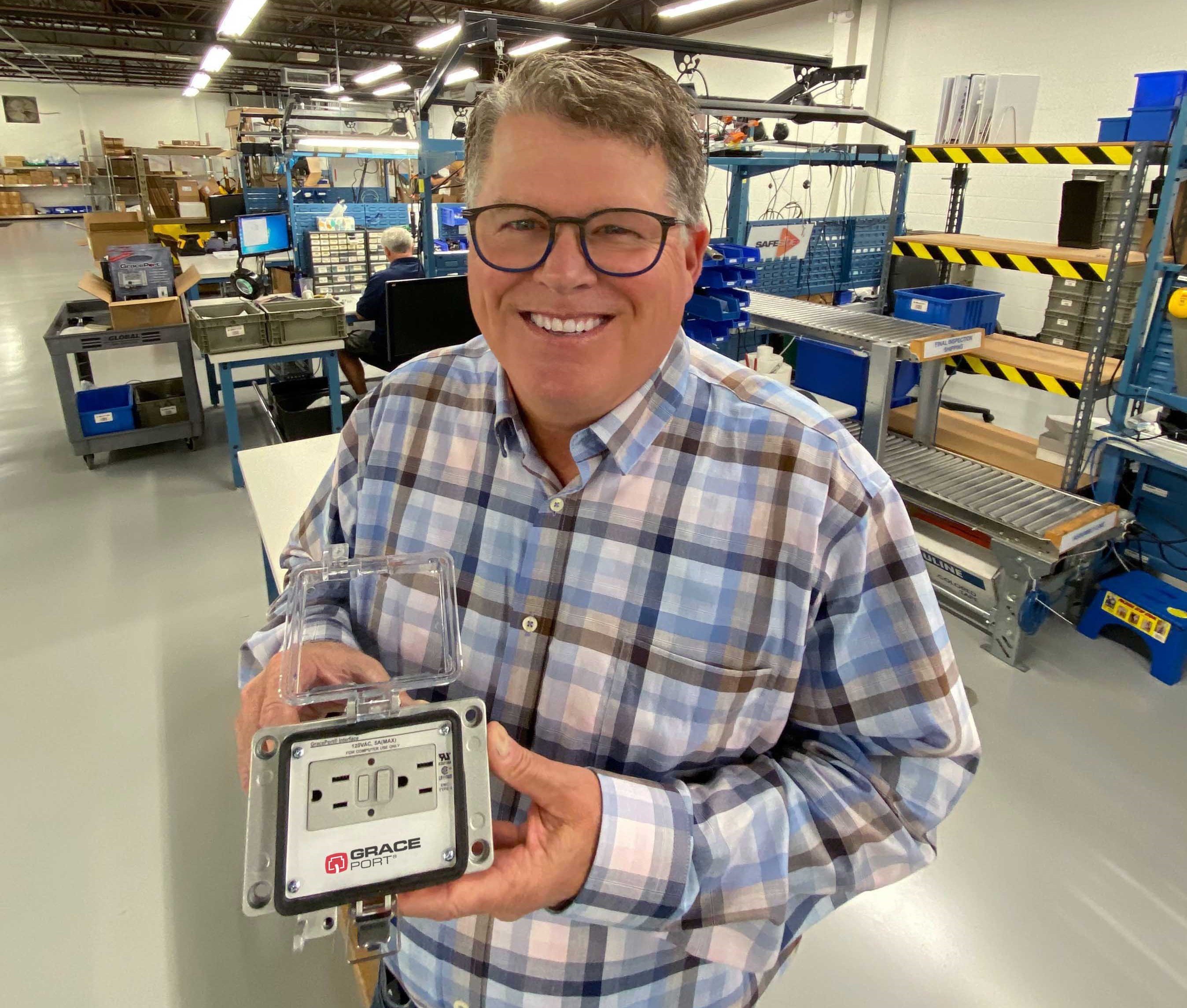 Founder & Chairman, Phil Allen, holding a GracePort panel interface connector
Over the next several years, Phil would go on to create a fully configurable panel interface connector, commonly known as the GracePort today. The Engineering & Integrations company would soon transform into a manufacturer known as Grace Engineered Products. In 2020, we changed our name to Grace Technologies to align with our modern product offerings.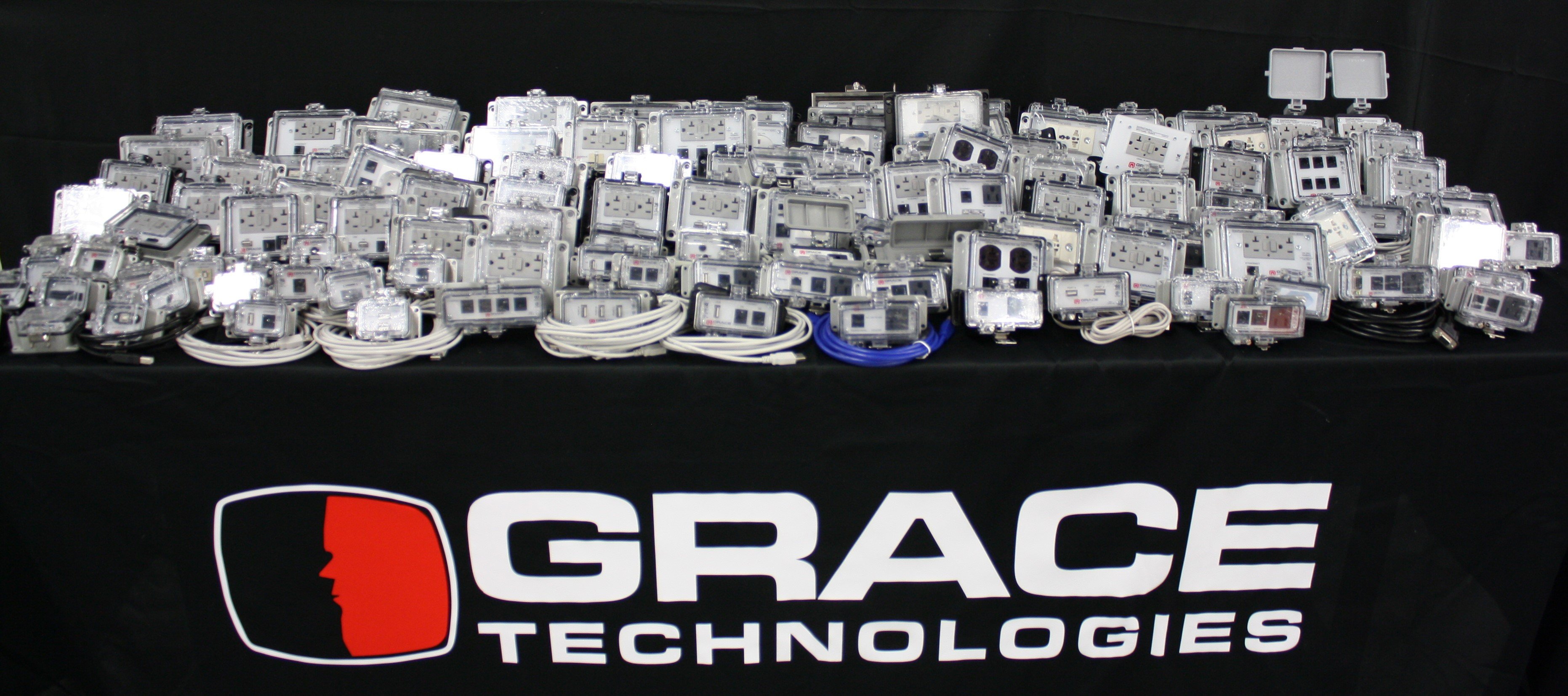 For the past 30 years since its inception, the team at Grace has created over 16,000 unique GracePort configurations for our customers with all kinds of applications. Each week produces a new challenge and a new GracePort configuration. All are built within our facility in Davenport, IA with the following features and benefits:
Same-day shipping on select units. Custom configurations are typically built within 2-4 business days
Unlimited configuration options and flexible mounting options (16,000+ unique configurations and counting!)
300+ components, 30+ power options (including International options)
UL Types 1, 3R, 4, 4X, 12 housings and customizable faceplates available with custom logos and special text
Stainless steel housing options available, type #304 & #316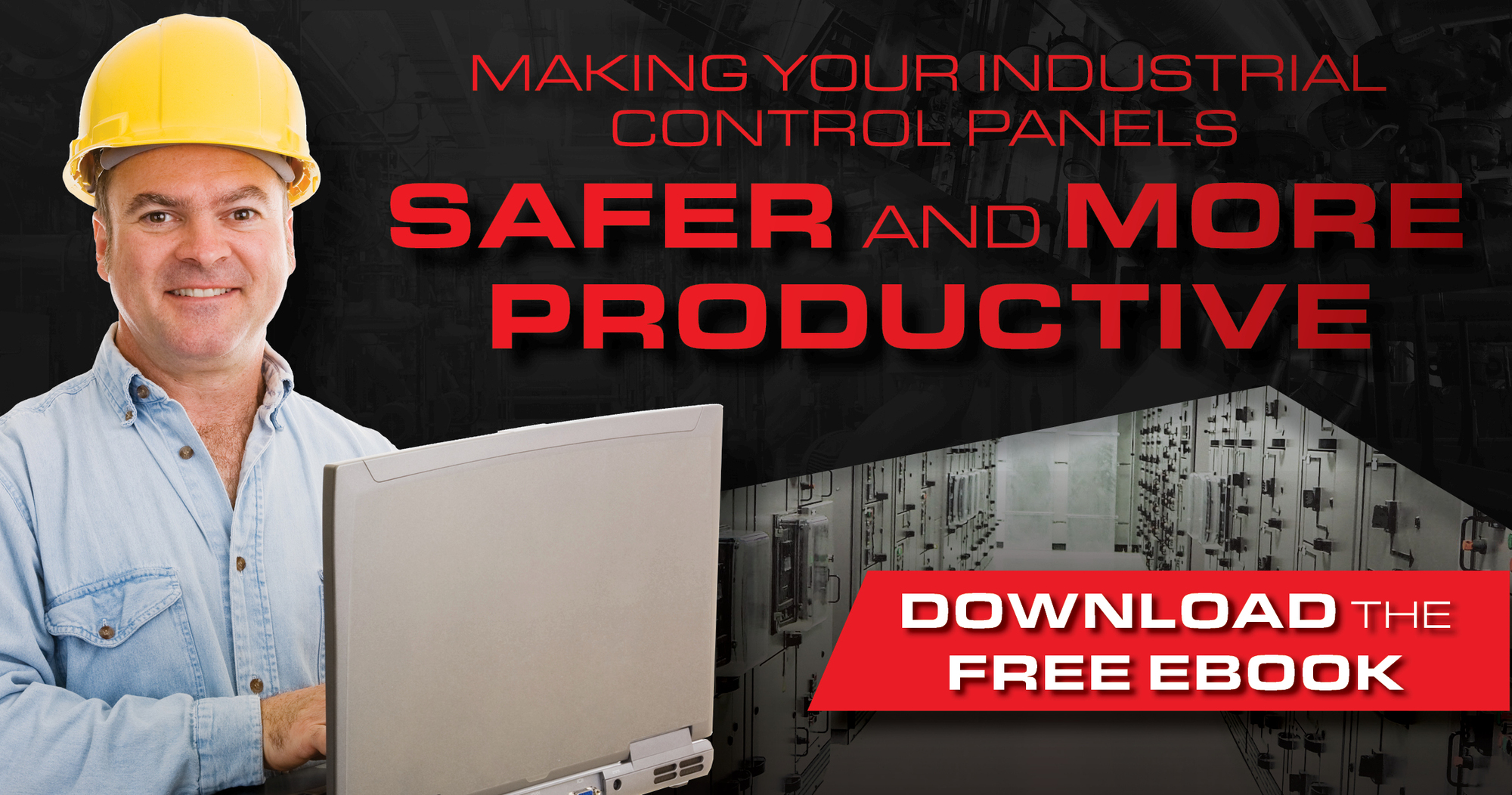 Check out our GracePort eBook! In this comprehensive Industrial Control Panel analysis, we look back at the problem our GracePort panel interface connector was initially created to solve. Starting with historical data of ICP safety incidents, we analyze how panel interface connectors improve ICP task productivity by 90% and mitigate safety risks.
---
Stay safe and have a great week!