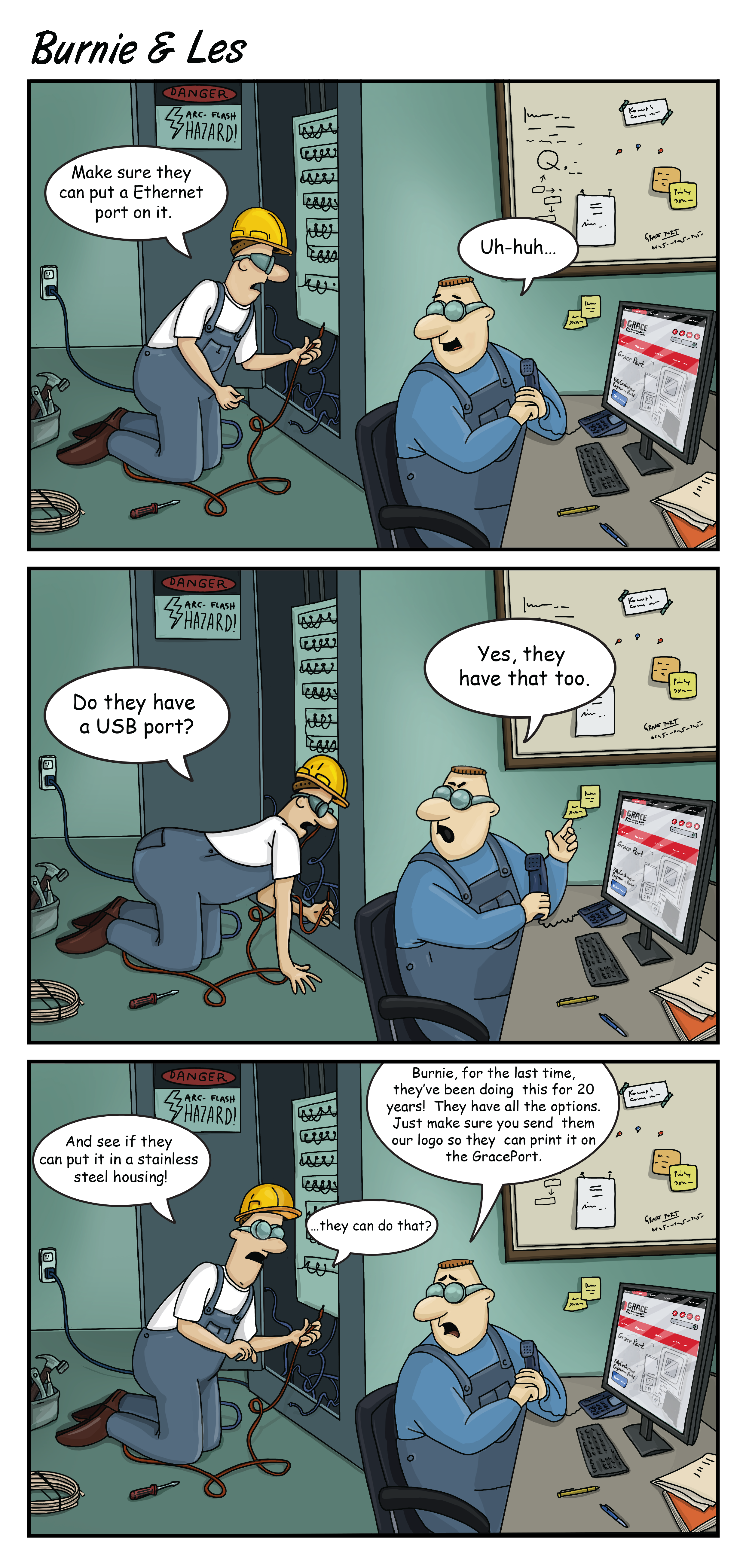 Harnessing the Power of GracePort: Safety, Efficiency, and Customization for Your Industrial Control Panels
The heart of any industrial facility lies in its machinery, and, by extension, the lifeline of its machinery is the electrical systems that power it. One of the key components in these systems is the Industrial Control Panel (ICP). However, an ICP isn't just a conduit of electricity; it's a potential source of danger if not handled appropriately. Enter GracePort, a pioneering product by Grace Technologies.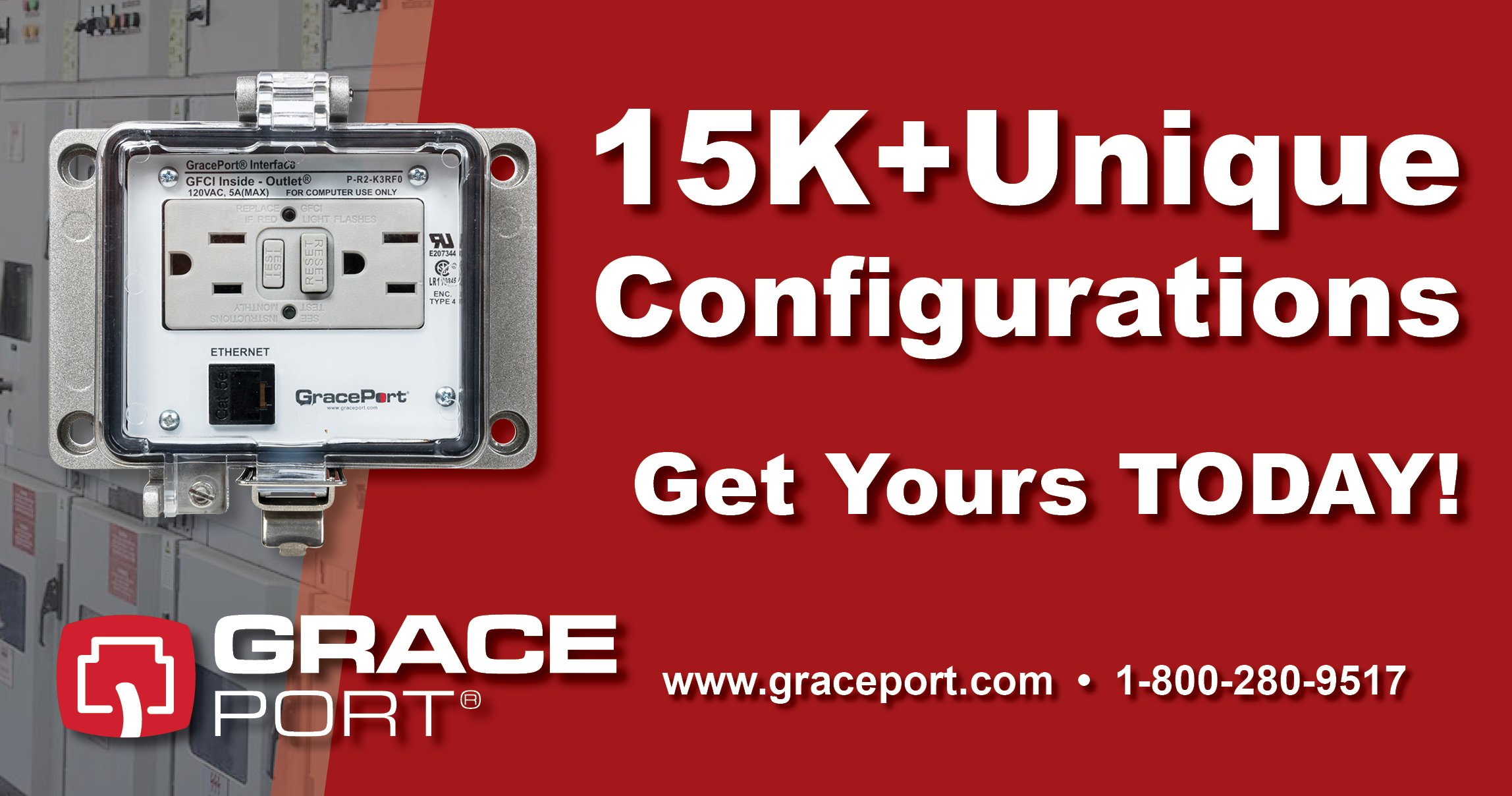 GracePort: Your Safeguard in the Industrial Landscape
GracePorts are panel interface connectors or programming ports designed to mount on the exterior of an ICP. With over 15,000 combinations to date, these devices can be customized to cater to a variety of needs, offering safe access to PLCs and other devices through closed doors. This approach mitigates the risk of electrical injuries, which, according to the Department of Labor and the Bureau of Labor Statistics, averages over 8,000 injuries a year for electricians performing these tasks.
GracePort isn't just a preventative tool, it's also a productivity booster. It provides a safer and more efficient method of programming PLCs and other devices, making troubleshooting and maintenance tasks faster and safer.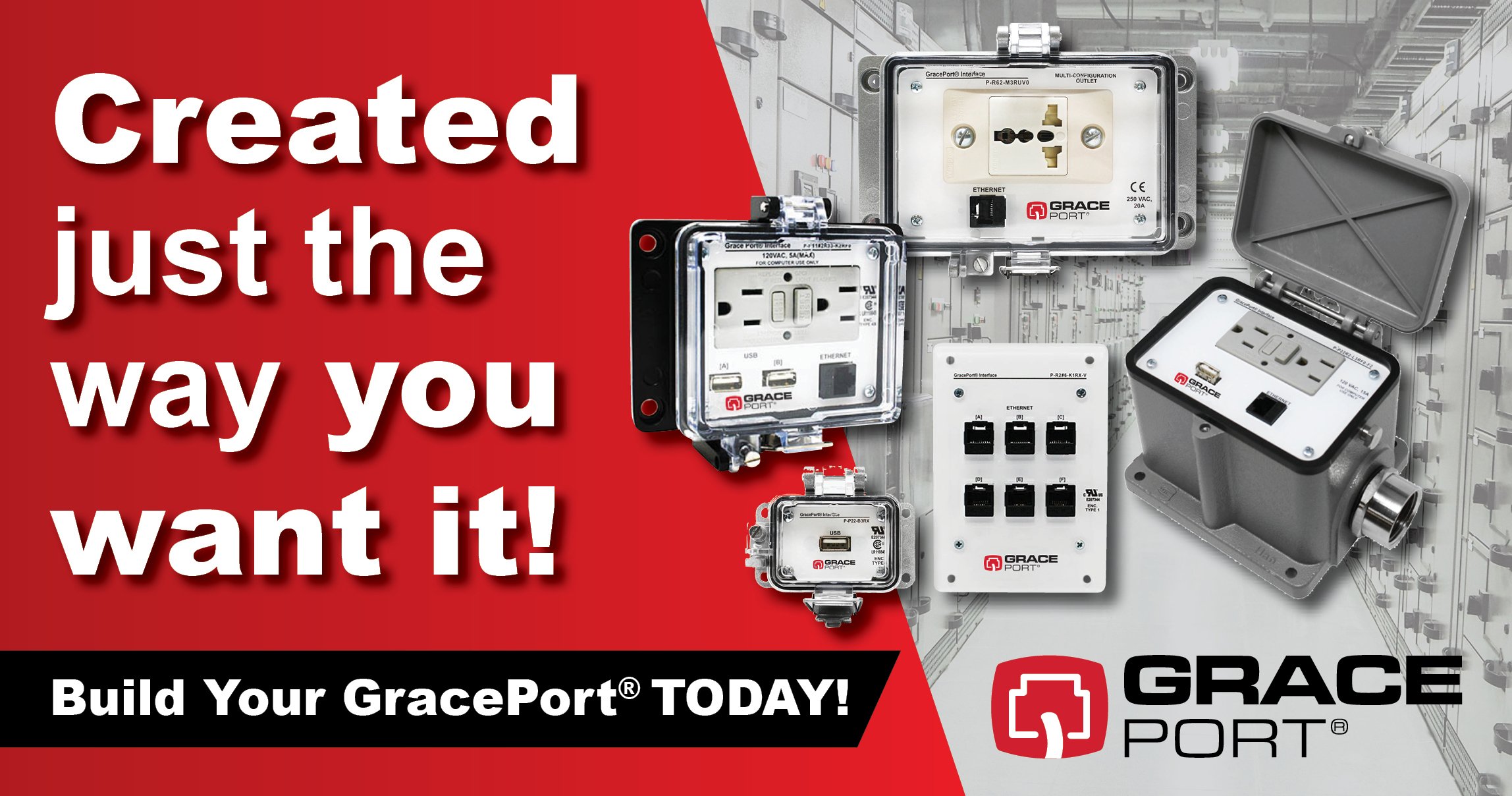 Customize Your GracePort, Enhance Your Efficiency
GracePort's customization options are vast and varied. You can select from over 300 component configurations, a wide variety of domestic and international power options, numerous housing sizes, mounting options, and enclosure UL ratings, such as Type 1, 3R, 4, 4X, and 12. Whether you need RJ45, USB, or an Ethernet switch, GracePort has got you covered.
Additionally, you can personalize your GracePort with your company logo or custom text. The possibilities are endless, and if your requirements don't fit in the existing portfolio, Grace Technologies is ready to build a solution tailored to your needs.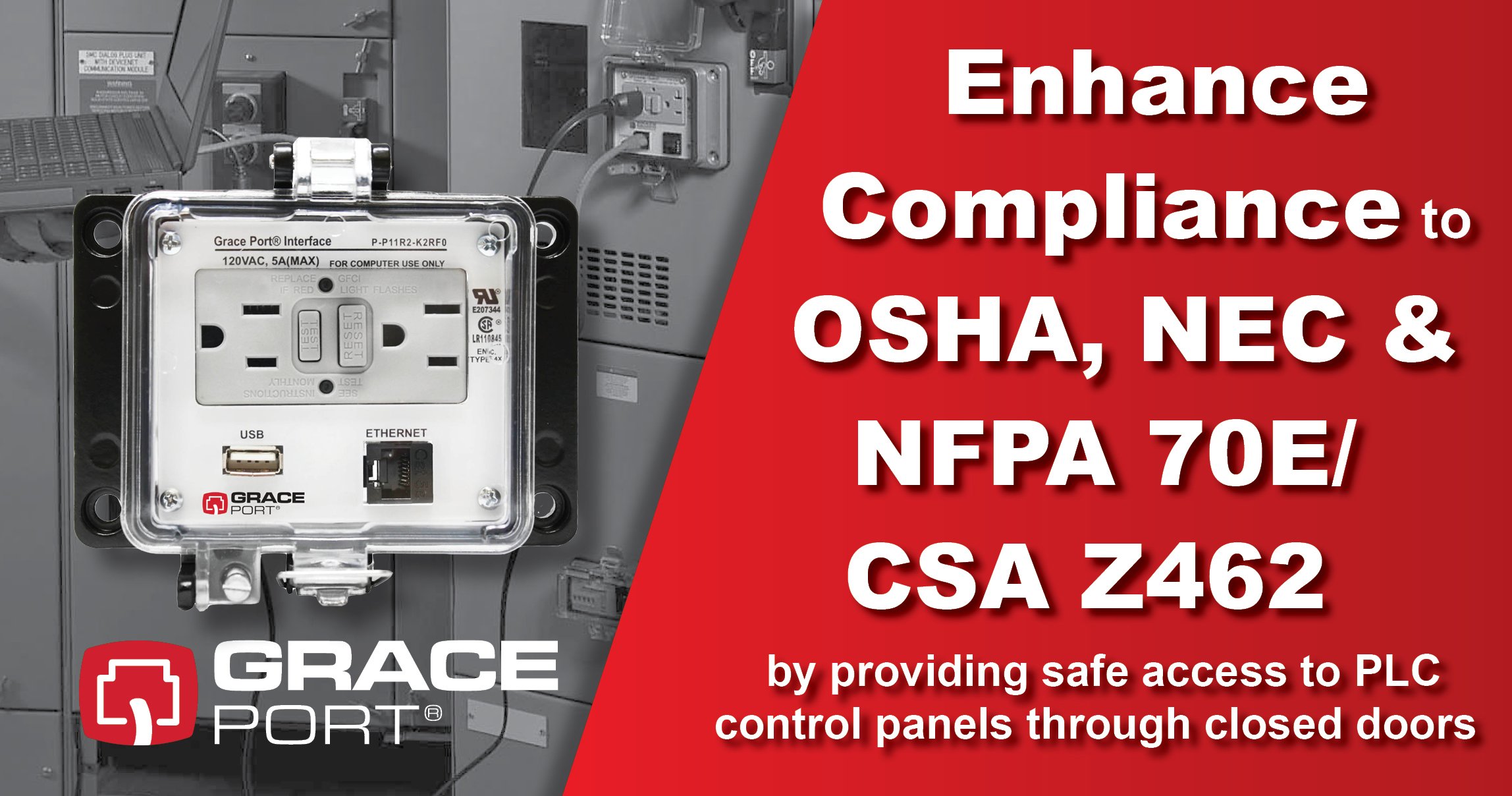 PLC Programming Made Safer
GracePort takes PLC programming to new heights by increasing safety and efficiency. Traditional PLC programming methods often require opening the ICP, posing a risk of electrical injuries. However, GracePort eliminates this risk by providing exterior access, allowing for safe programming or maintenance even while machinery is operational. This not only enhances safety but also reduces downtime, thus boosting productivity.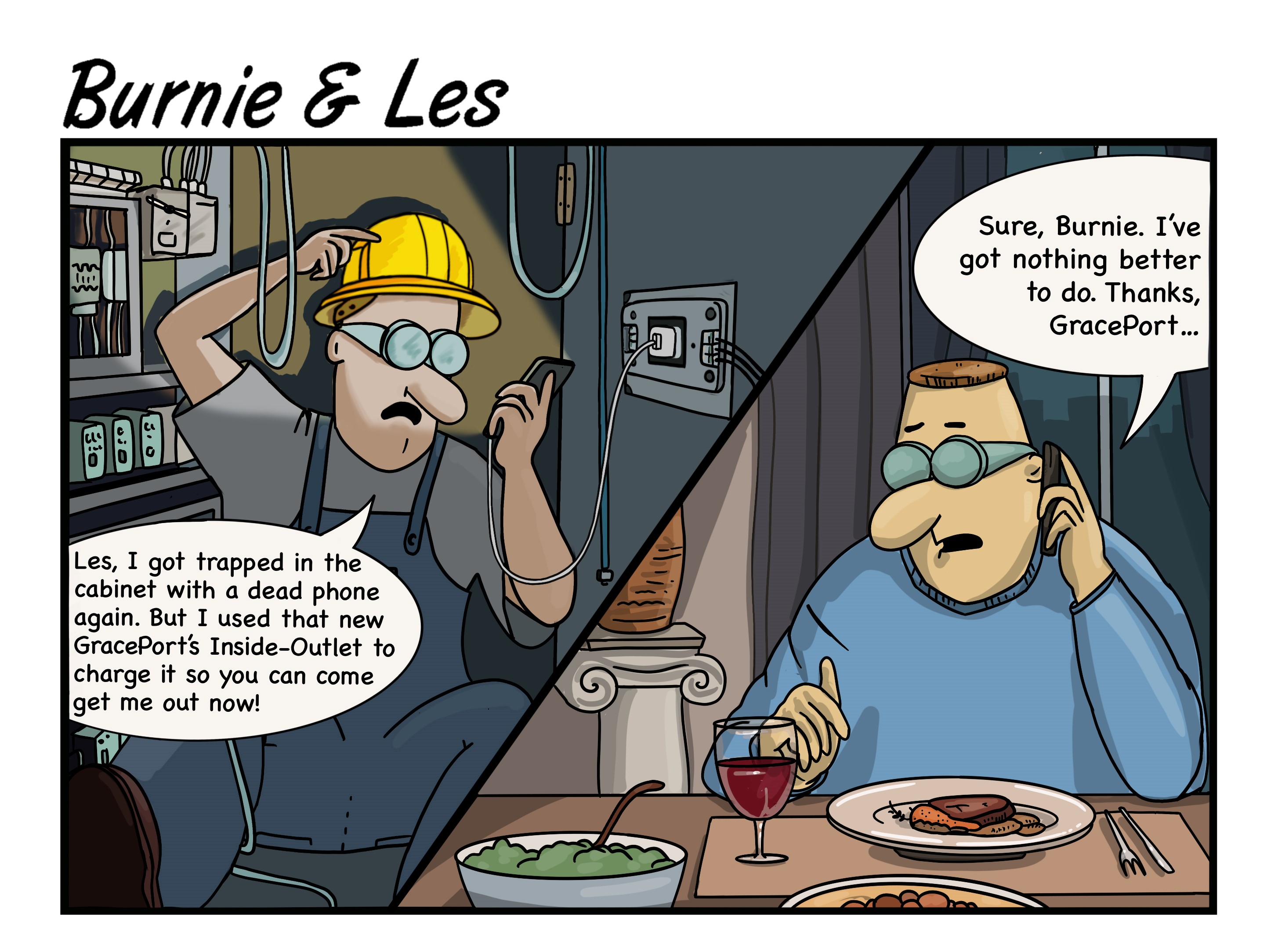 The Role of Ground-Fault Circuit Interrupters (GFCIs)
GracePort incorporates a critical safety feature: Ground-Fault Circuit Interrupters (GFCIs). GFCIs protect against electrical shocks that could be caused by a ground fault. They are a key requirement for ICP safety as specified in NFPA 79, which mandates all externally-mounted utility receptacles to be GFCI protected. With GracePort's Inside-Outlet™ feature, you get three GFCI-protected receptacles, offering a reliable solution for NFPA compliance.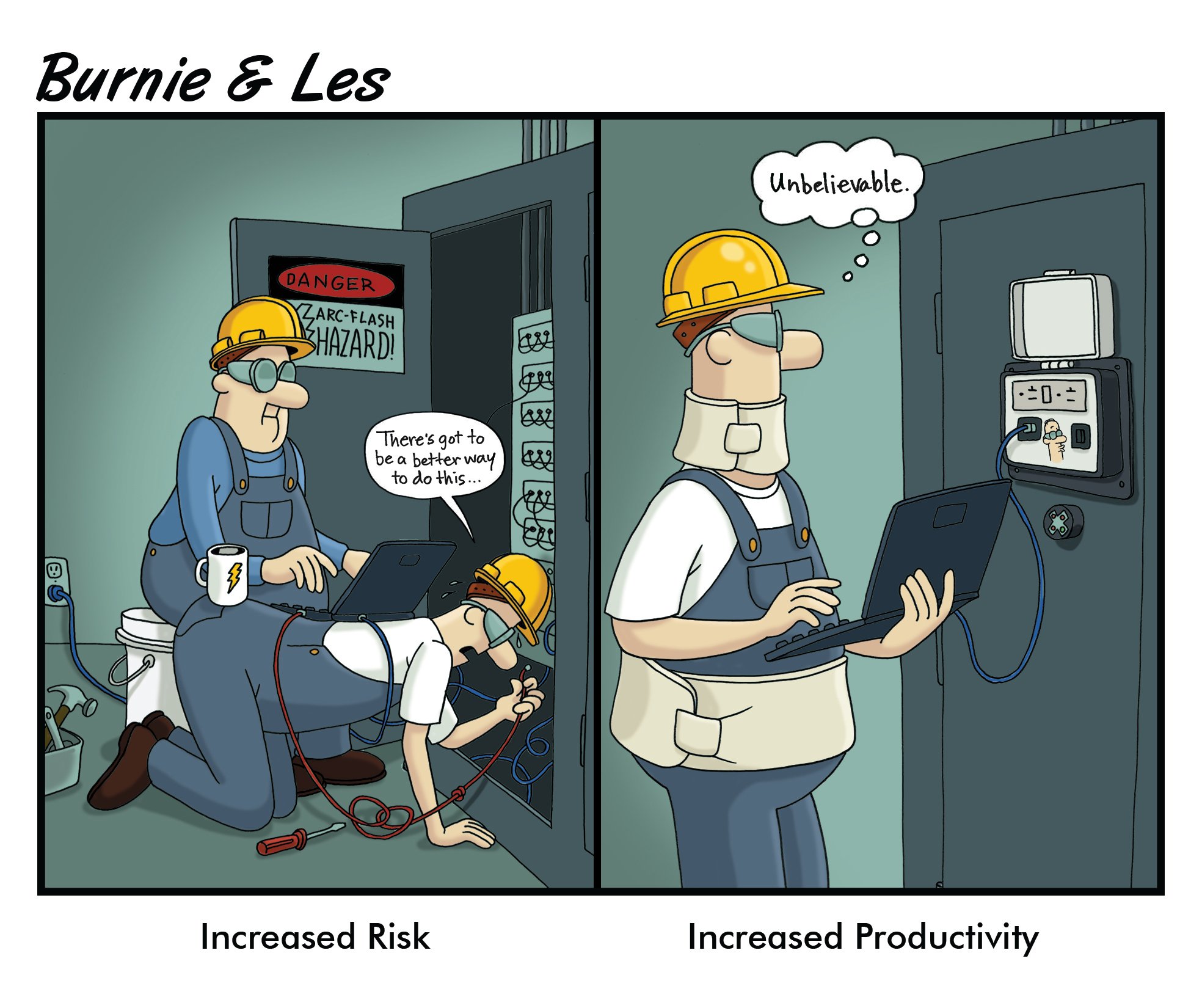 Industrial Safety Isn't Just About Preventing Accidents
Industrial safety is about creating an environment that promotes productivity without compromising the well-being of those who make it happen. GracePort, with its versatile safety and productivity features, offers a solution to achieve this balance.
Interested in learning more about ICPs, safety, and productivity? We invite you to download our eBook, "Making Industrial Control Panels Safer and More Productive". Gain insights from the industry's best, learn more about the versatility of the GracePort, and embark on a journey towards a safer, more efficient industrial environment.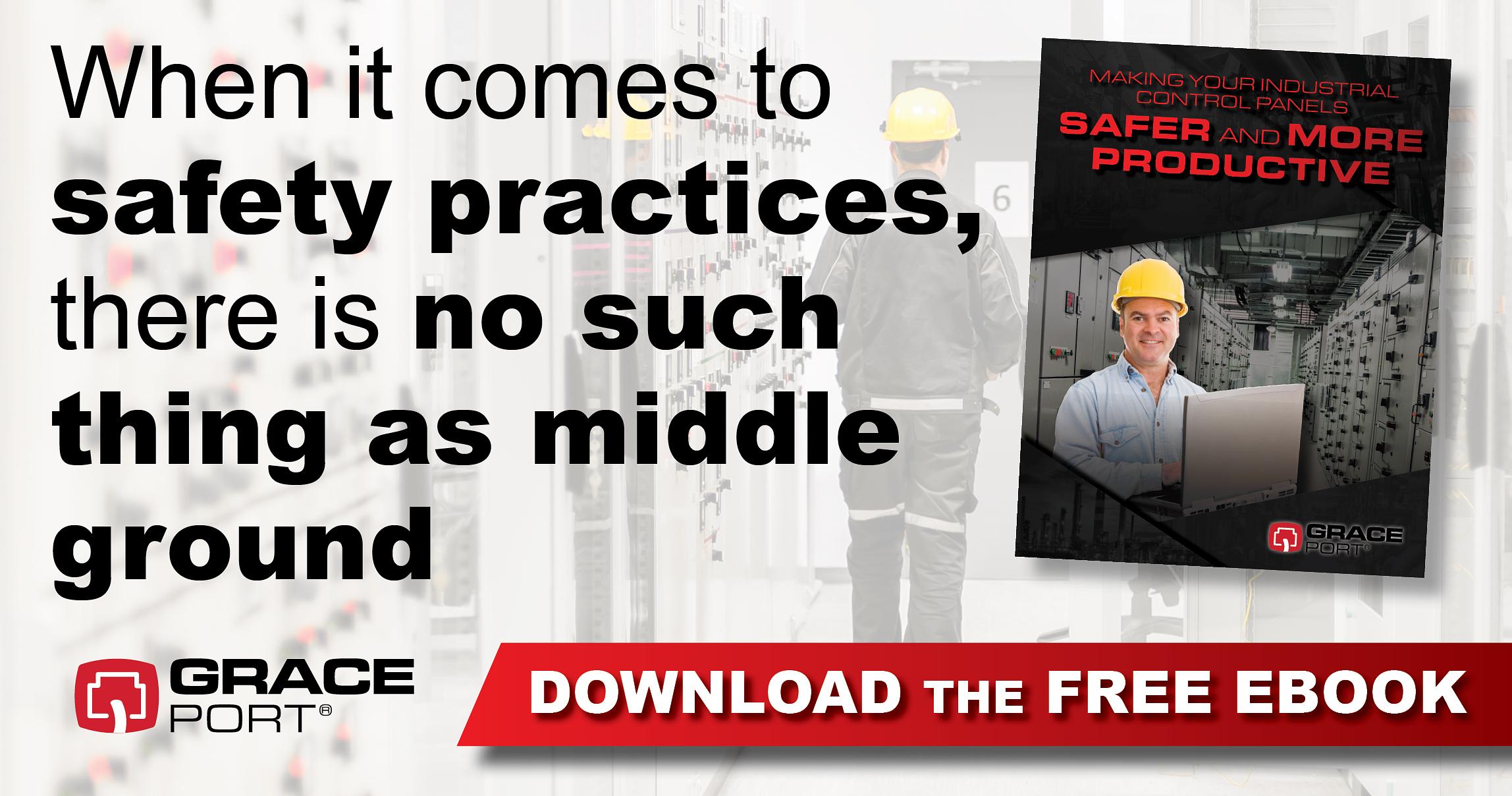 Remember, when it comes to electrical safety, there's no such thing as middle ground. Download our eBook, "Making Industrial Control Panels Safer and More Productive". This comprehensive guide is packed with expert insights, practical advice, and a closer look at the transformative potential of the GracePort.
Take control of your industrial control panel safety and efficiency. Download your free eBook today and take the first step towards a safer, more efficient industrial future. Empower yourself with the knowledge and tools to make informed decisions that truly make a difference.