In the rapidly evolving digital landscape, staying ahead means constantly innovating. At Percēv, a subsidiary of Grace Technologies, we understand this necessity. Thus, we are thrilled to announce the launch of our newest software toolset, Foreman XAI. A milestone in our ongoing commitment to delivering cutting-edge solutions, Foreman XAI aims to redefine predictive maintenance and digital transformation, carving a new path for the IIoT landscape.
At the heart of Foreman XAI is an AI-driven platform designed to revolutionize how you manage, maintain, and understand your industrial assets. From cataloging and management to the provision of maintenance guides and documents that help our AI learn about your assets, Foreman XAI is a game-changer. AI-driven repair guidance via our Foreman Chat interface further bolsters the robust toolset.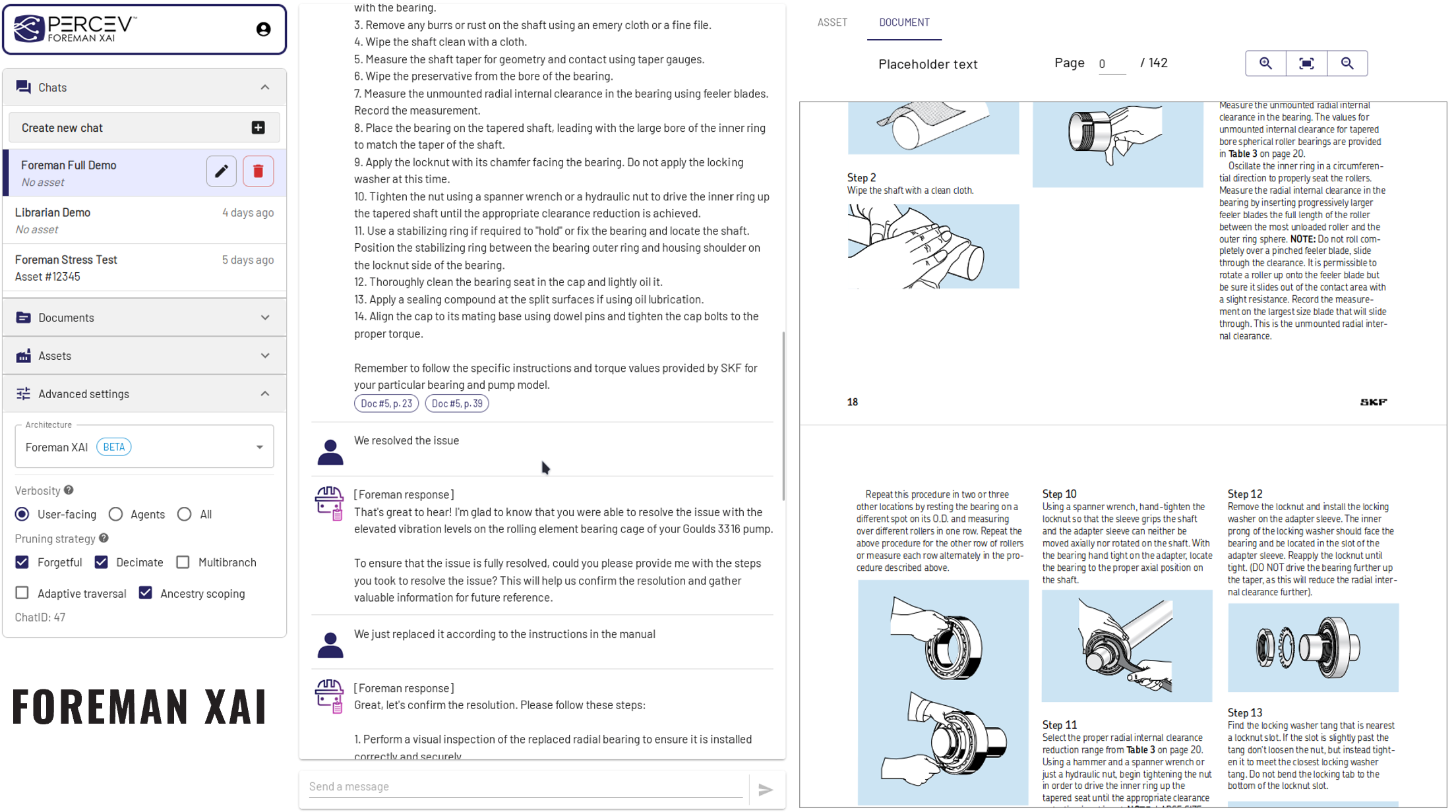 As the capabilities of Foreman XAI continue to grow, we are excited to offer an early access program. Those who register will get exclusive early access to Foreman XAI at the beginning of August. This early access gives users a first-hand experience of our toolset and the opportunity to provide valuable feedback to help us perfect our software.
Foreman XAI was created from the same minds (and some new ones!) that produced our GraceSense Predictive Maintenance System. This established, field-proven system already provides invaluable services through its wireless sensor technology. Coupled with advanced data analytics, GraceSense empowers asset managers with deep insights into machine health and enables them to effectively prioritize resources and maximize the value of their maintenance spend.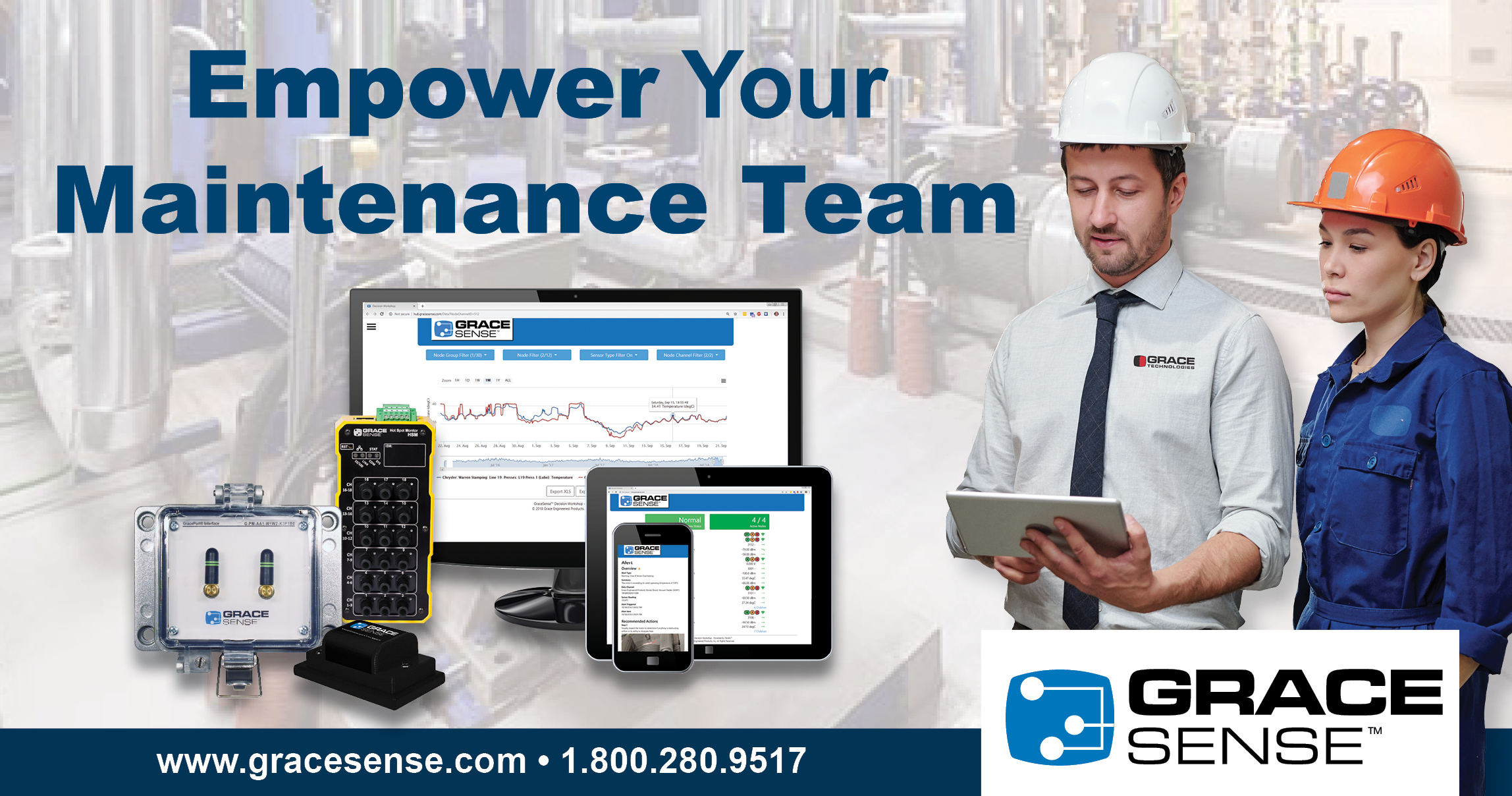 In the digital transformation journey, the Predictive Maintenance System already delivers exceptional results through a suite of robust tools. Vibration & Temperature Nodes, Panel-Mount Nodes, various Gateways including CloudGates, ControlGates, ComboGates, and services like the Maintenance Hub all work in unison to streamline the process of predictive maintenance.
Foreman XAI integrates seamlessly with the Predictive Maintenance System. This allows for an unparalleled level of insight into machine health, helping asset managers prioritize resources effectively and maximize the value of their maintenance spend.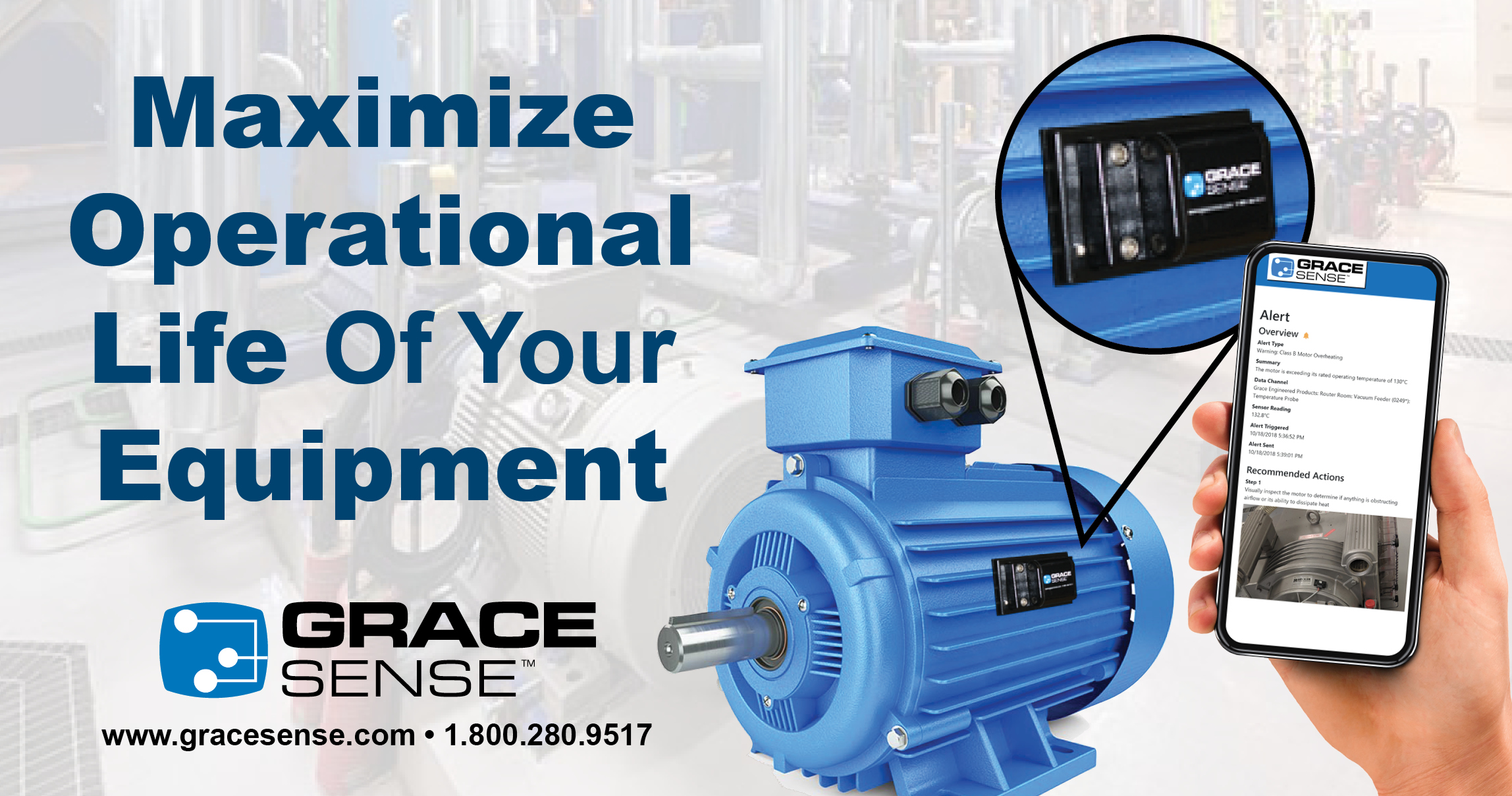 The process starts with the data collection from GraceSense wireless sensor nodes. These nodes monitor the health of critical assets by using advanced edge processing and ZigBee-compatible communication. They provide a stream of data that is then transferred into our Maintenance Hub, where real-time asset statuses, dashboards, plot trends, and analytics are provided.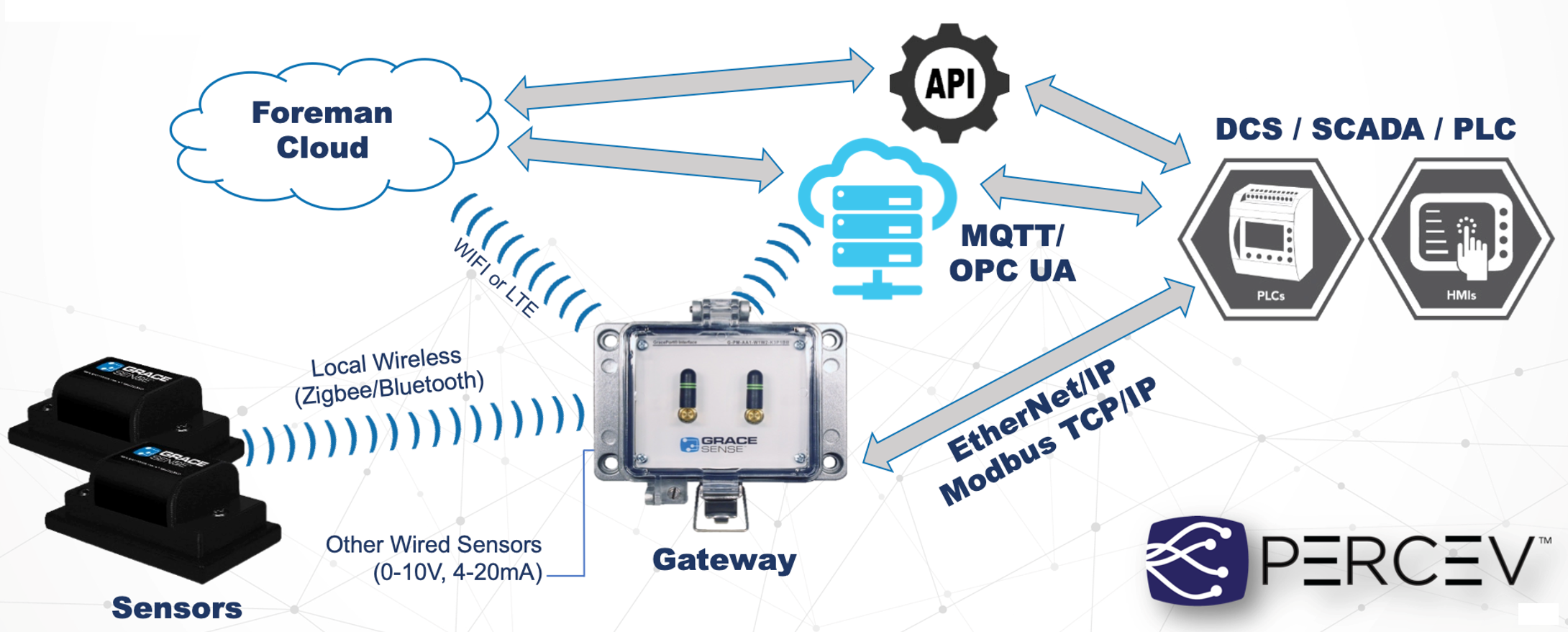 Foreman XAI enters the picture when this data indicates a potential problem. The system's Defect Classification feature identifies the issue, and the user is prompted with a question: "Would you like to interface with Foreman XAI to diagnose this problem?" The user's affirmation initiates an interaction with Foreman XAI Chat that provides expert-level guidance and solutions based on the identified problem, using its extensive knowledge base to offer real-time assistance.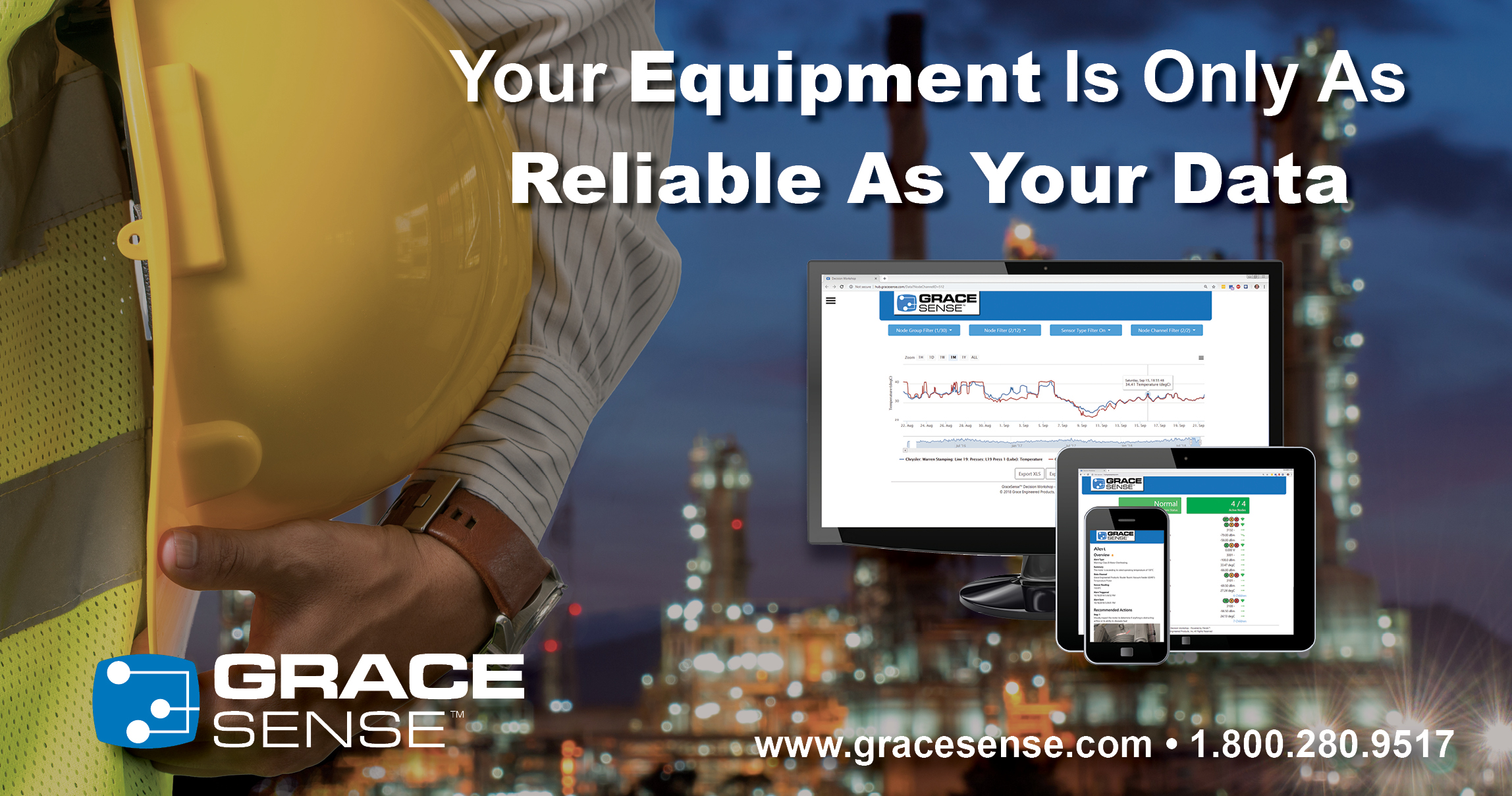 As the future unfolds, Percēv and Grace Technologies will continue striving towards safer, more efficient, and brighter prospects. By optimizing maintenance practices, reducing downtime, and enhancing operational efficiency, we remain committed to delivering solutions that drive business value and innovation in the world of digital transformation and beyond.
We invite you to join us on this exciting journey. Register now for our Early Access Program and become part of the transformation that Foreman XAI is set to bring. See first-hand how our tools can help your organization make maintenance safer, smarter, and more productive. Request your Foreman XAI early access today and shape the future of your industrial management landscape.
About Percēv: As a subsidiary of Grace Technologies, Percēv delivers cutting-edge software solutions for industrial maintenance and reliability. Leveraging advanced Machine Learning and Artificial Intelligence, Percēv captures and interprets sensor data while providing state-of-the-art defect identification and remediation support. With a focus on reducing downtime and enhancing operational efficiency, Percēv shapes the future of digital transformation in the industrial landscape, optimizing maintenance practices and driving equipment reliability.
For more information, visit percevx.ai.
---

Watch Part 1 on demand now and join us tomorrow for Part 2 of our webinar series exploring the transformation of industrial predictive maintenance (PdM) by Artificial Intelligence (AI) and Machine Learning (ML). We start with a foundational understanding of the history of PdM and then explore the crucial role that AI/ML can play in modern PdM approaches.
The session addresses potential AI/ML adoption challenges and offers best practice insights for successful implementation. We'll illustrate these concepts with real-world examples, followed by an interactive Q&A session. Register for Part 2 today!