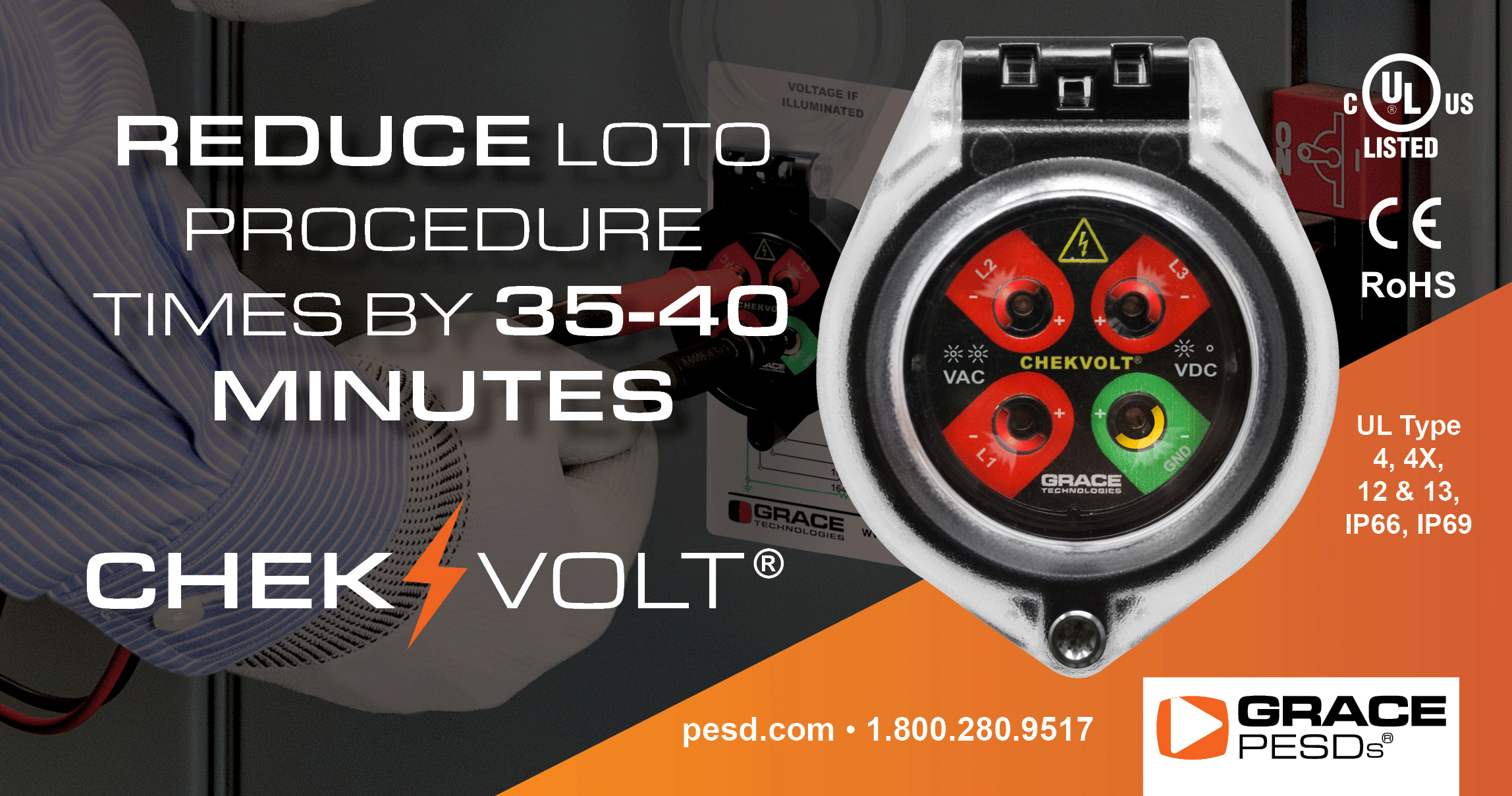 Electrical safety is paramount in any workplace, and adherence to regulations such as NFPA 70E and OSHA standards is not only a legal requirement but also crucial for ensuring the well-being of workers. By implementing best practices and utilizing advanced technologies, employers can enhance electrical safety, mitigate risks associated with Lockout/Tagout (LOTO) procedures, and increase safety and productivity. In this blog post, we will explore the importance of compliance, the risks involved in electrical maintenance, best practices for ensuring worker safety, and the return on investment (ROI) of utilizing innovative Permanent Electrical Safety Devices (PESDs) like ChekVolt and Safe-Test Point.
Importance of Compliance
Compliance with NFPA 70E and OSHA standards is essential to ensure a safe working environment and prevent electrical accidents.
Adhering to regulations helps employers avoid citations, penalties, and potential lawsuits, demonstrating a commitment to worker safety.
Risks Associated with Electrical Safety and LOTO Procedures
Failure to properly implement LOTO procedures can lead to electrical hazards, injuries, and fatalities.
Inadequate training, equipment, or safety measures can result in unintended energization, electric shocks, or arc flash incidents.
Best Practices for Ensuring Worker Safety
Proper training and education on LOTO procedures, including understanding the hierarchy of risk controls and equipment-specific lockout/tagout steps.
Regular equipment maintenance and inspection to identify potential hazards before they cause accidents.
Use appropriate personal protective equipment (PPE) and ensure its availability and proper usage.
According to OSHA, the prevention of injuries and fatalities through proper lockout/tagout procedures is a clear return on investment in training, compliance, and the use of PESDs. By following these procedures, an estimated 120 fatalities and 50,000 injuries can be avoided annually. These statistics highlight the critical importance of acquiring the knowledge and skills necessary for safe lockout/tagout practices.
Investing in training programs, ensuring compliance with regulations, and implementing PESDs like voltage indicators and high impedance protected test points significantly reduce the risk of accidents, demonstrating a tangible return on investment in terms of preserving human lives and promoting a safer work environment.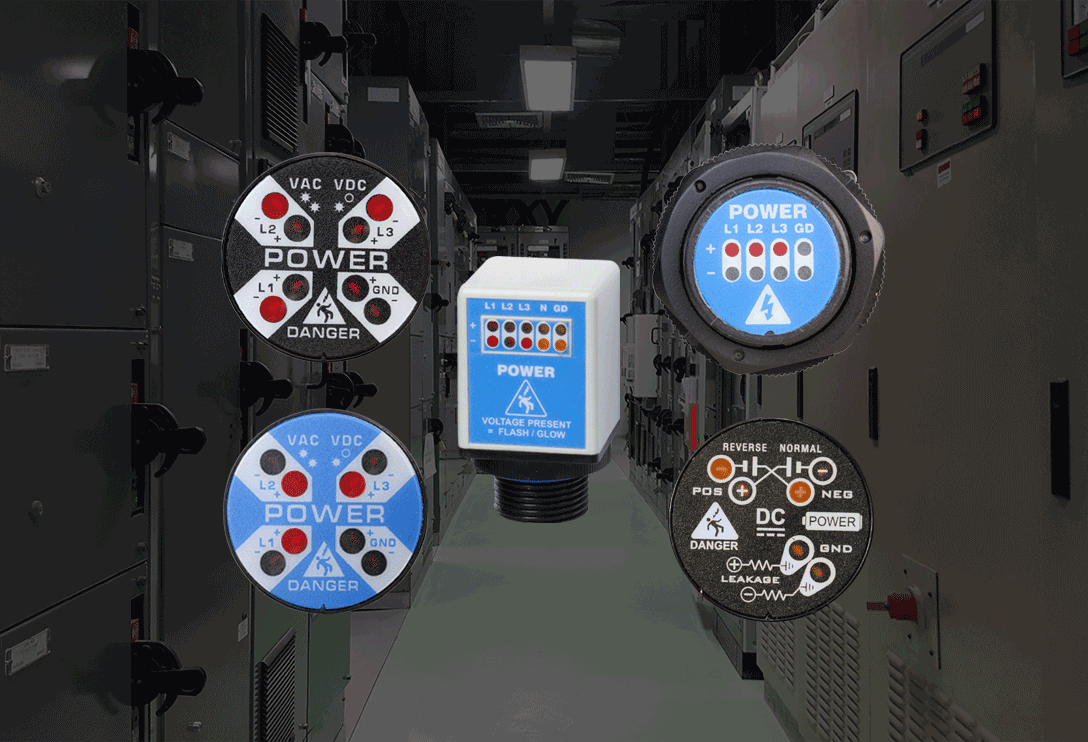 Enhancing Electrical Safety with PESDs
Voltage indicators provide visual confirmation of voltage presence, enabling workers to take necessary precautions.
High impedance-protected voltage test points, like Safe-Test Point and ChekVolt, facilitate safer and more efficient absence of voltage tests per NFPA 70E 120.5.
Test point PESDs reduce LOTO procedure times by 35-40 minutes, improving compliance, safety, and productivity.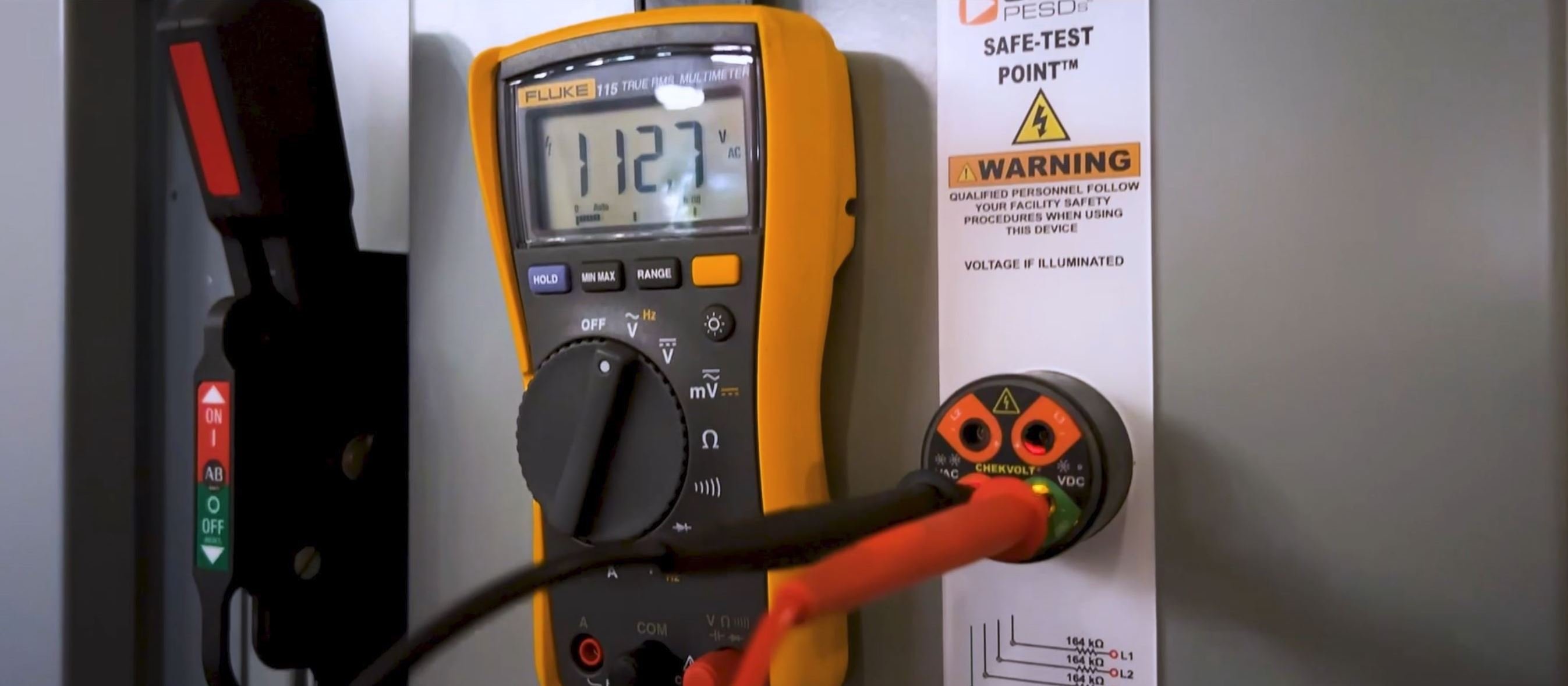 The ROI of Using PESDs
By investing in PESDs, companies can avoid costly citations and fines resulting from non-compliance with regulations.
Enhanced safety during LOTO procedures reduces the risk of accidents and potential lawsuits, saving on legal costs and reputational damage.
The increased efficiency and productivity achieved through streamlined procedures contribute to substantial cost savings over time.
Prioritizing enhanced electrical safety through compliance, risk mitigation, and the use of innovative PESDs not only protects workers from potential hazards but also brings significant returns on investment. By investing in employee safety, companies can avoid penalties, reduce downtime, and improve overall productivity. Let us embrace the power of advanced technologies and best practices to create a safer work environment while maximizing operational efficiency and success.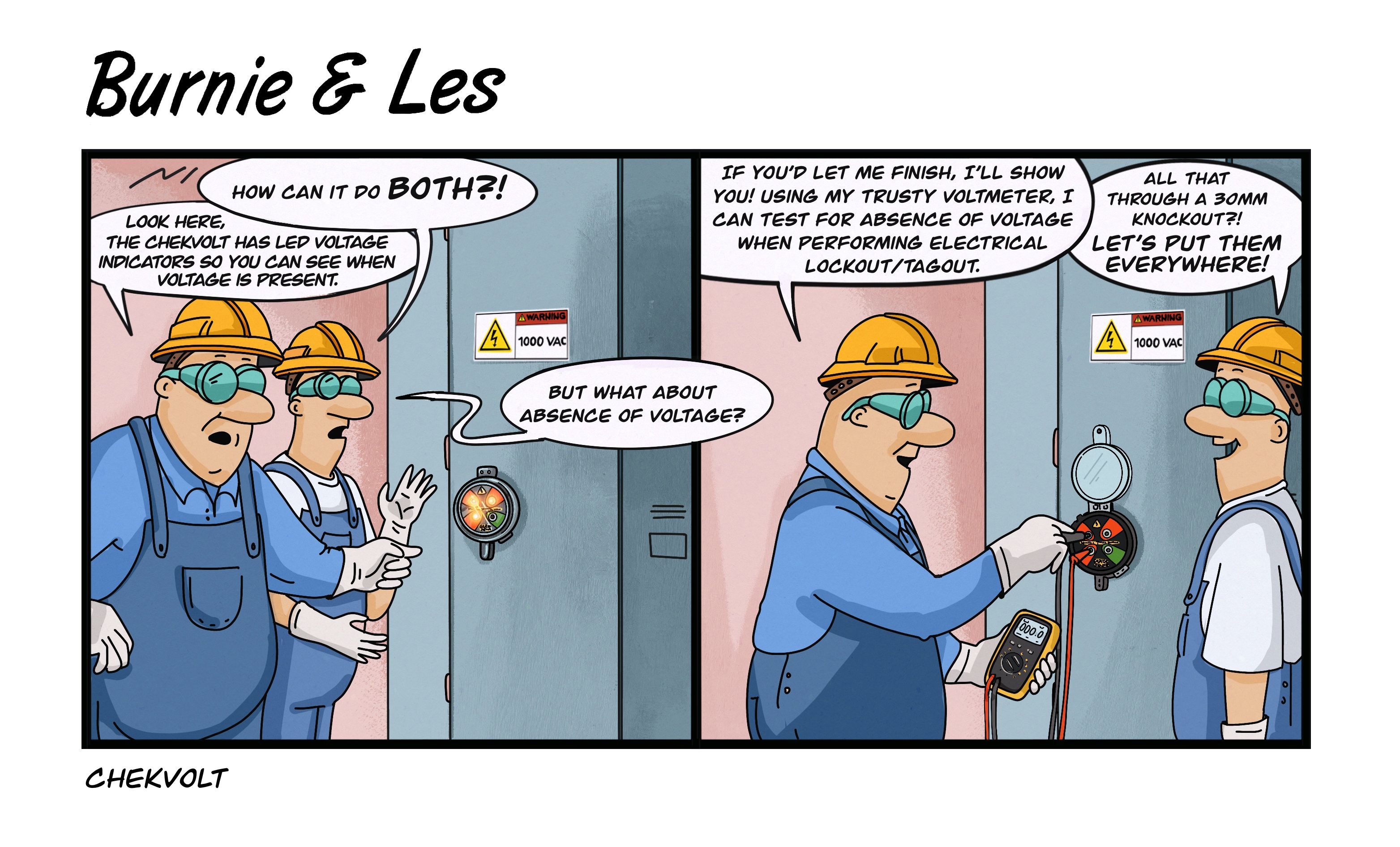 Take the first step towards enhancing your Electrical Safety Program. Request a sample of the ChekVolt today and experience the benefits firsthand. Don't miss this opportunity to improve LOTO procedures, reduce downtime, and protect your personnel. Follow the link below now to request your ChekVolt sample and start making your maintenance safer, smarter, and more productive.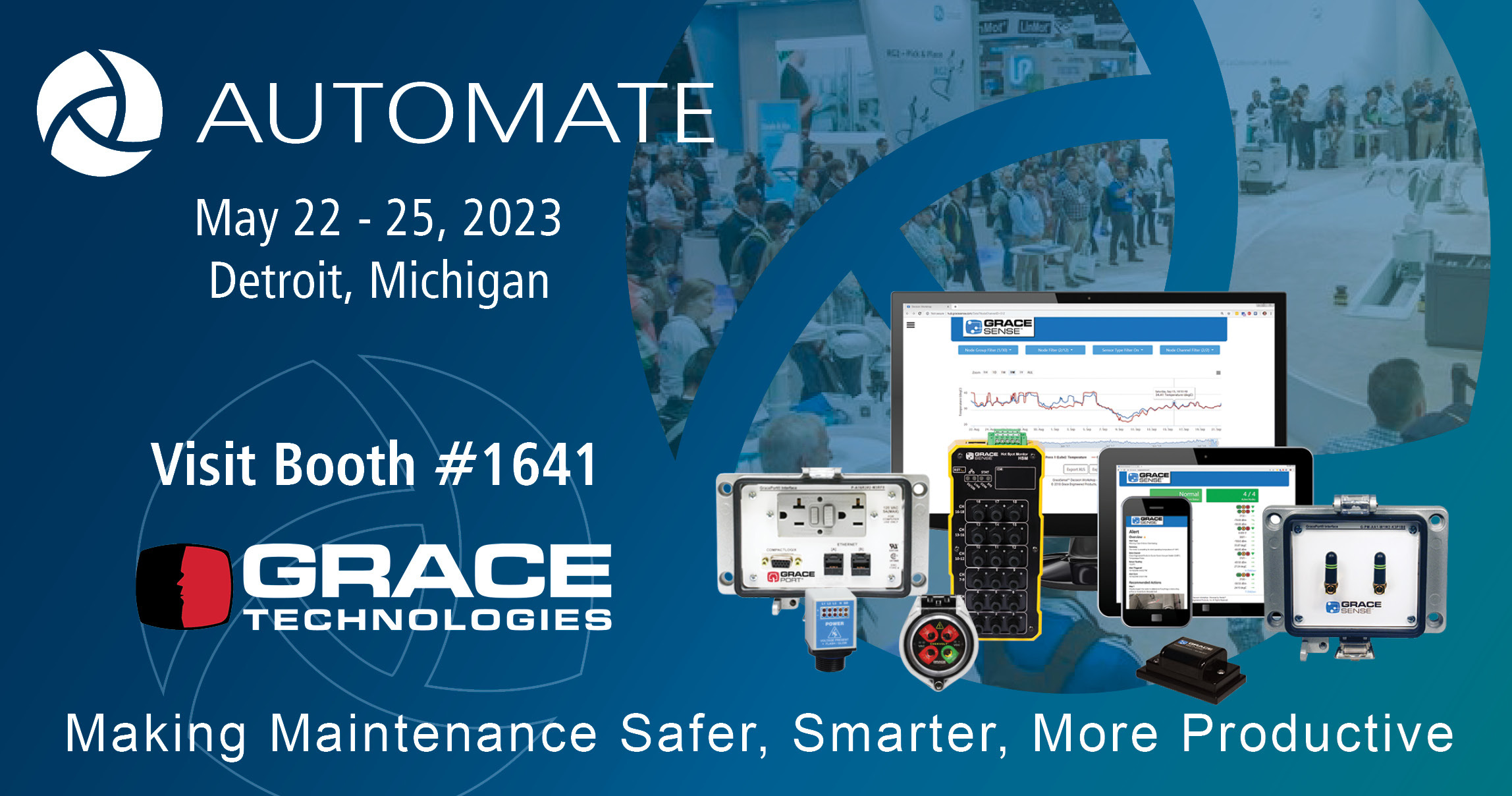 We're currently exhibiting at Automate in Detroit! As a leading automation showcase in North America, Automate provides a platform for industry professionals to explore the latest advancements and trends in automation. At our booth (#1641), we will be showcasing our innovative solutions, including the GracePESDs ChekVolt, GracePort panel interface connectors, GraceSense Hot Spot Monitor, and the GraceSense Predictive Maintenance System.
Don't miss the opportunity to see our cutting-edge technologies in action and learn how they can enhance safety, productivity, and efficiency in your industry. Join us at Automate 2023 and be part of the automation revolution!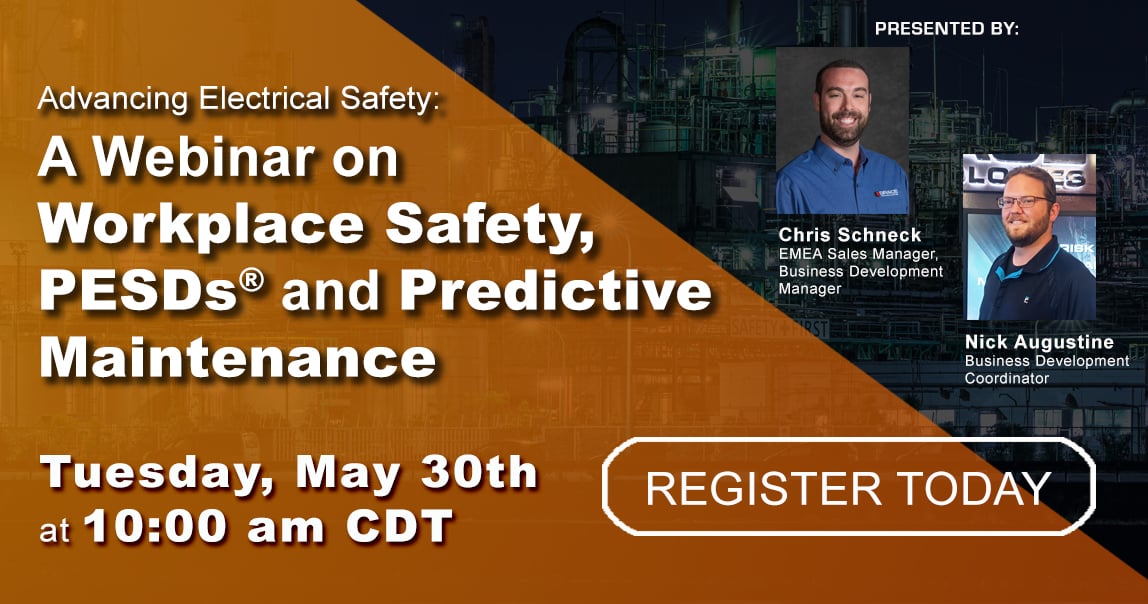 Are you passionate about electrical safety and interested in enhancing workplace safety in your industry? Join us for an insightful and engaging webinar where we will delve into the critical topics of electrical safety, Lockout/Tagout (LOTO) best practices, and the benefits of Permanent Electrical Safety Devices (PESDs). This webinar is a fantastic opportunity to gain expert insights, discover innovative solutions, and ask your burning questions about electrical safety in the workplace.
Don't miss out on this valuable event that can help you prioritize safety, increase productivity, and protect lives. Register now and be part of our mission to make maintenance safer, smarter, and more productive. Together, let's pave the way for a safer and more secure work environment!
---