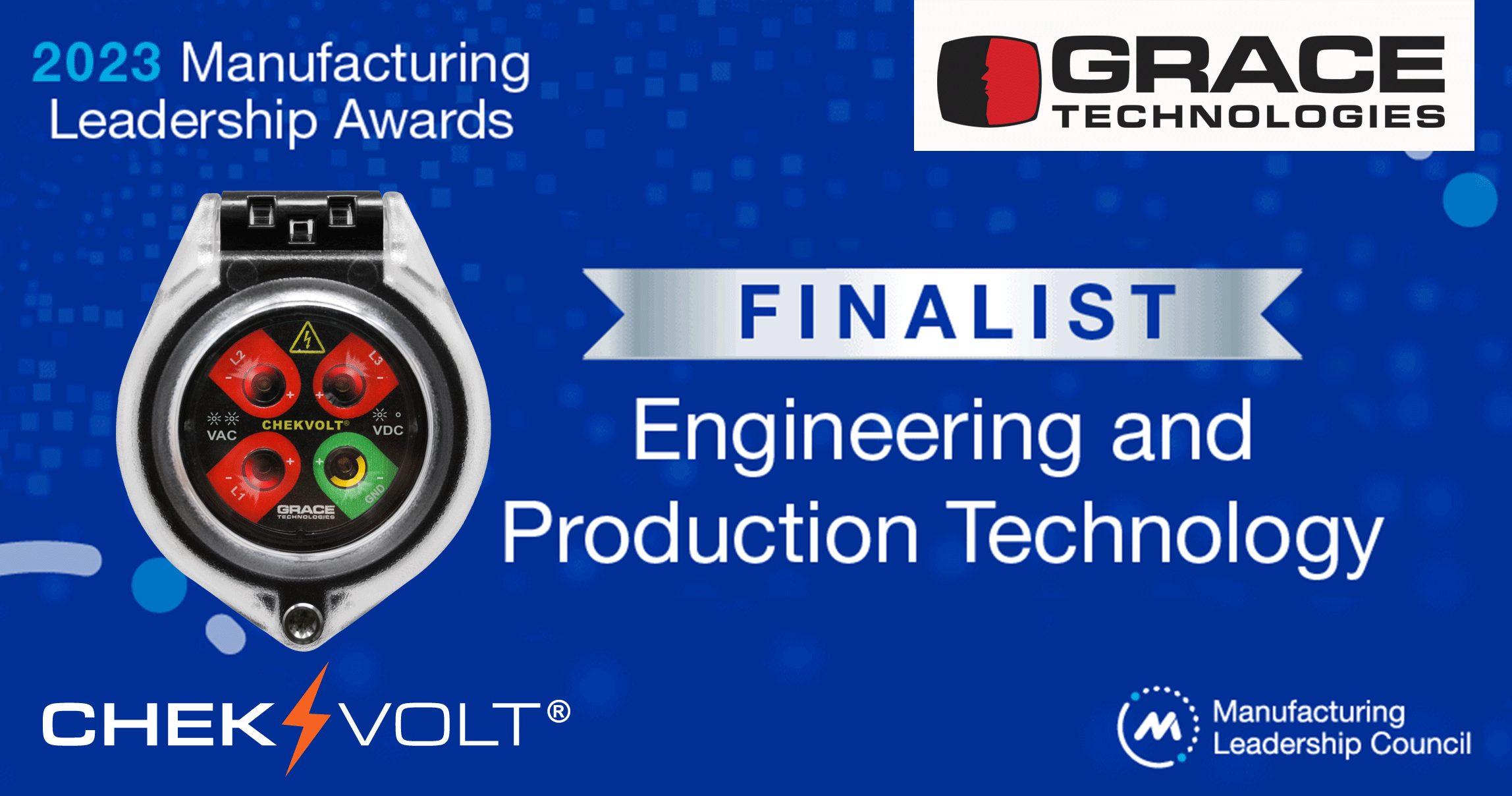 We're very excited to share that the ChekVolt has become a finalist for the 2023 Manufacturing Leadership Awards in the category of Engineering and Production Technology! The National Association of Manufacturers (NAM) Leadership Council recognizes world-class manufacturing companies for their outstanding efforts.
Finalists in this category embrace new design and production approaches to drive game-changing process improvements. They adopt technologies such as advanced 3D modeling and simulation, sensor networks, advanced materials, process automation platforms, advanced robotics, and additive/3D printing for production applications. Winning projects improve efficiency and quality, increase responsiveness, and reduce costs.
The Manufacturing Leadership Council is the world's first member-driven, business leadership network dedicated to helping senior industry executives identify the opportunities created by transformational digital technologies in the operation, organization, and leadership of manufacturing enterprises as they pursue their journeys to Manufacturing 4.0.

The NAM works for the success of the more than 12 million men and women who make things in America and their families. Representing 14,000 member companies, in every industrial sector, the NAM is the nation's most effective resource and most influential advocate for manufacturers across the country.
Grace Technologies will be recognized along with all other award finalists at the Manufacturing Leadership Awards Gala, which will take place on June 28, 2023, at the JW Marriott in Marco Island, Florida. Winners in all project and individual categories will be announced at that time, along with the Manufacturers of the Year and Manufacturing Leader of the Year. The gala is the closing event for Rethink: Accelerating Digital Transformation in Manufacturing.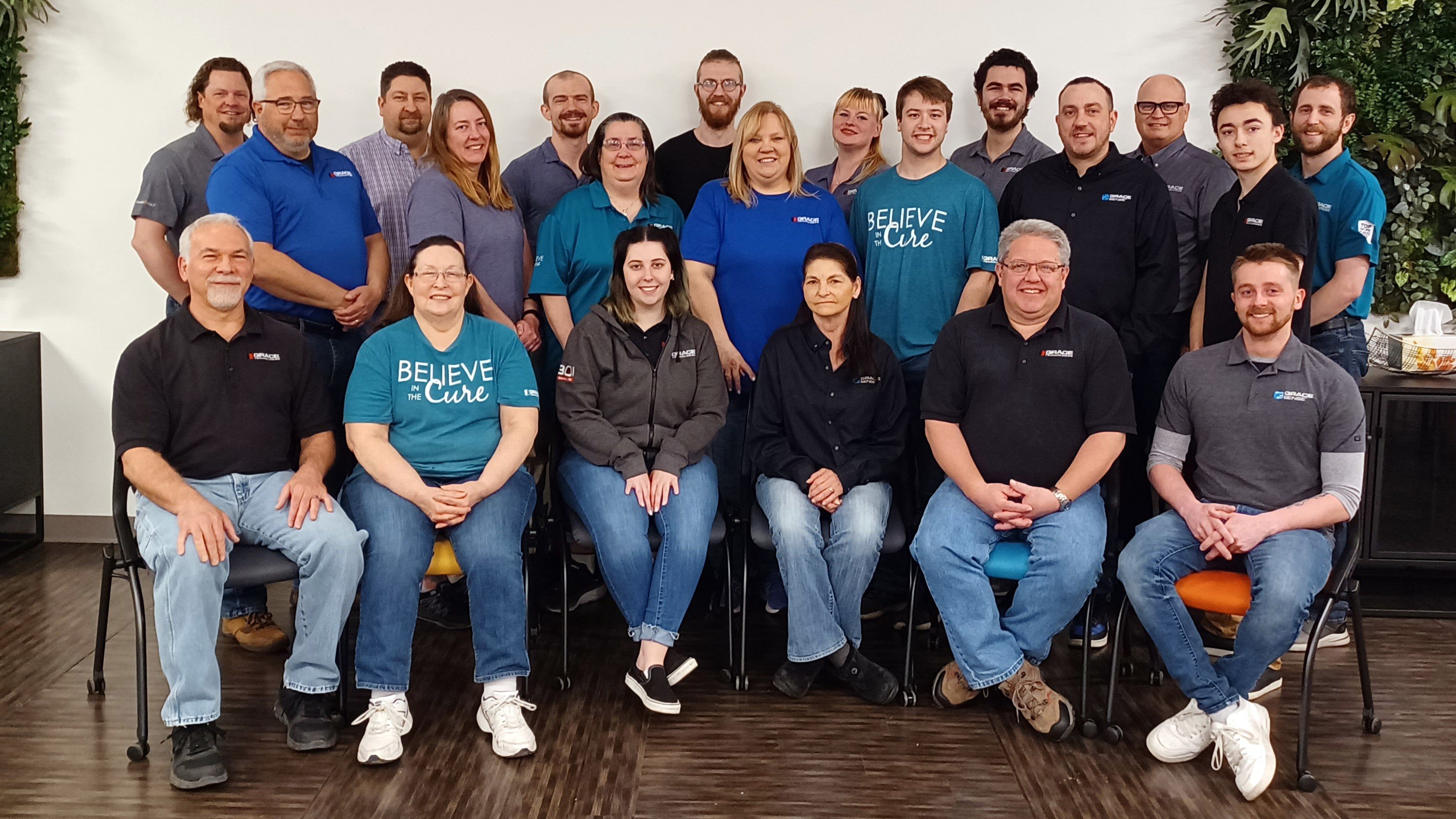 This incredible recognition for the ChekVolt would not be possible without the above-pictured engineering and production teams. The ChekVolt project transformed a key production process by streamlining manufacturing, improving performance, and driving cost-effectiveness. The project resulted in a new electrical safety device that provides customers with improved safety and productivity during mechanical and electrical Lockout/Tagout (LOTO) procedures.
After hiring, training, and developing a production team, the engineering team designed this device to be manufactured in an efficient production line, and as a result, the production process was transformed to improve performance and drive efficiency. Our engineering team took many steps to ensure that the assembly of this device within our facility in Davenport, IA would be as efficient as possible.
More about the ChekVolt design and manufacturing process can be learned in the video below. Our Business Development Team, Chris Schneck and Nick Augustine, sat down with Engineering Team Lead, Eric Norton, to discuss how the ChekVolt was engineered and produced with safety by design.

The ChekVolt allows you to test absence of voltage and provides voltage presence indication; all without opening the enclosure door. Permanent Electrical Safety Device (PESD) users report LOTO procedure time reductions of 35-40 minutes. ChekVolt pays for itself after 6-8 LOTO procedures from time savings alone.
This touch-safe, compact PESD features voltmeter-compatible test points and redundant LED voltage presence indication rated up to 1000 VAC/VDC. The ChekVolt is quickly installed through a single 30mm knockout and includes four lead wires potted in the construction–making LOTO in even the harshest environments safer, smarter, and more productive.
---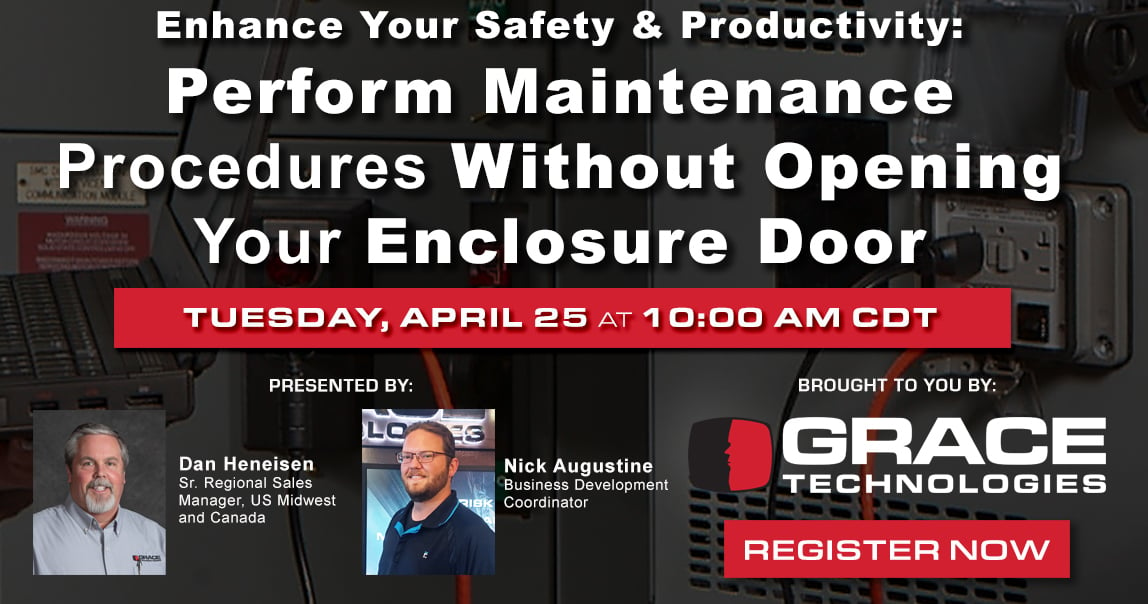 Registration is open for our next free webinar: Enhance Your Safety and Productivity: Perform Maintenance Procedures Without Opening Your Enclosure Door. At Grace, we believe in the power of saying "yes" when it comes to creating new and unique solutions for your needs. Over the past 30 years, this philosophy has led us to develop over 15,000 GracePort® configurations and new products for our GracePESDs® users. Our passion lies in engineering, designing, and producing solutions that solve your problems, with the belief that many others like you could also benefit.

Join us for this upcoming webinar as we take you through the history of GracePort and how our panel interface connectors led to our line of Permanent Electrical Safety Devices (PESDs). Discover how GracePort and GracePESDs can improve safety and productivity by allowing you to perform maintenance procedures without having to open your enclosure. Let us help you achieve your goals of enhancing safety and productivity.