We recently collaborated with our partners at Electrical Safety & Instrumentation Specialists (ESIS) in Ireland to give our pals, Burnie & Les a much-needed vacation (with a bit of work along the way). Check out their first two stops!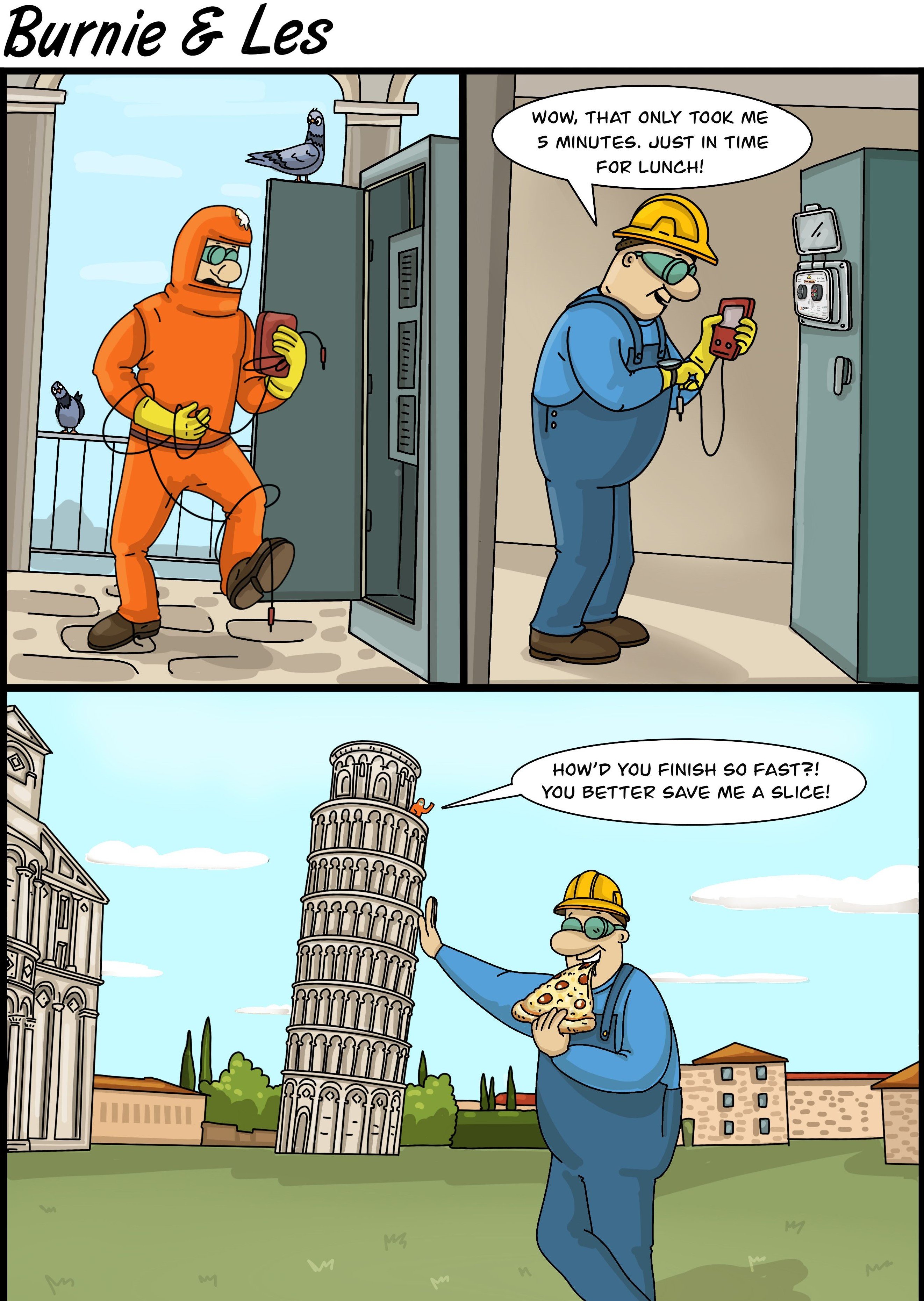 For their European vacation, Les came prepared to work more productive so he could enjoy his time away from home. Their job at the Leaning Tower of Pisa required them to perform Lockout/Tagout (LOTO). Burnie suited up in his PPE and performed an absence of voltage test with the panel doors open, which is much riskier to perform than with a Voltage Test Station (VTS) like Les did.
The VTS combines our Safe-Test Point with a voltage indicator conveniently placed within a protective housing. The VTS test point jacks allow measurement of AC/DC voltages either phase to phase or phase to ground.
The R-3W Series voltage indicators with either flashing or non-flashing LEDs visually represent the presence of voltage. Following facility safety procedures, insert the insulated meter probes with .080" tips into any two test point jacks to take a voltage reading with properly rated test equipment.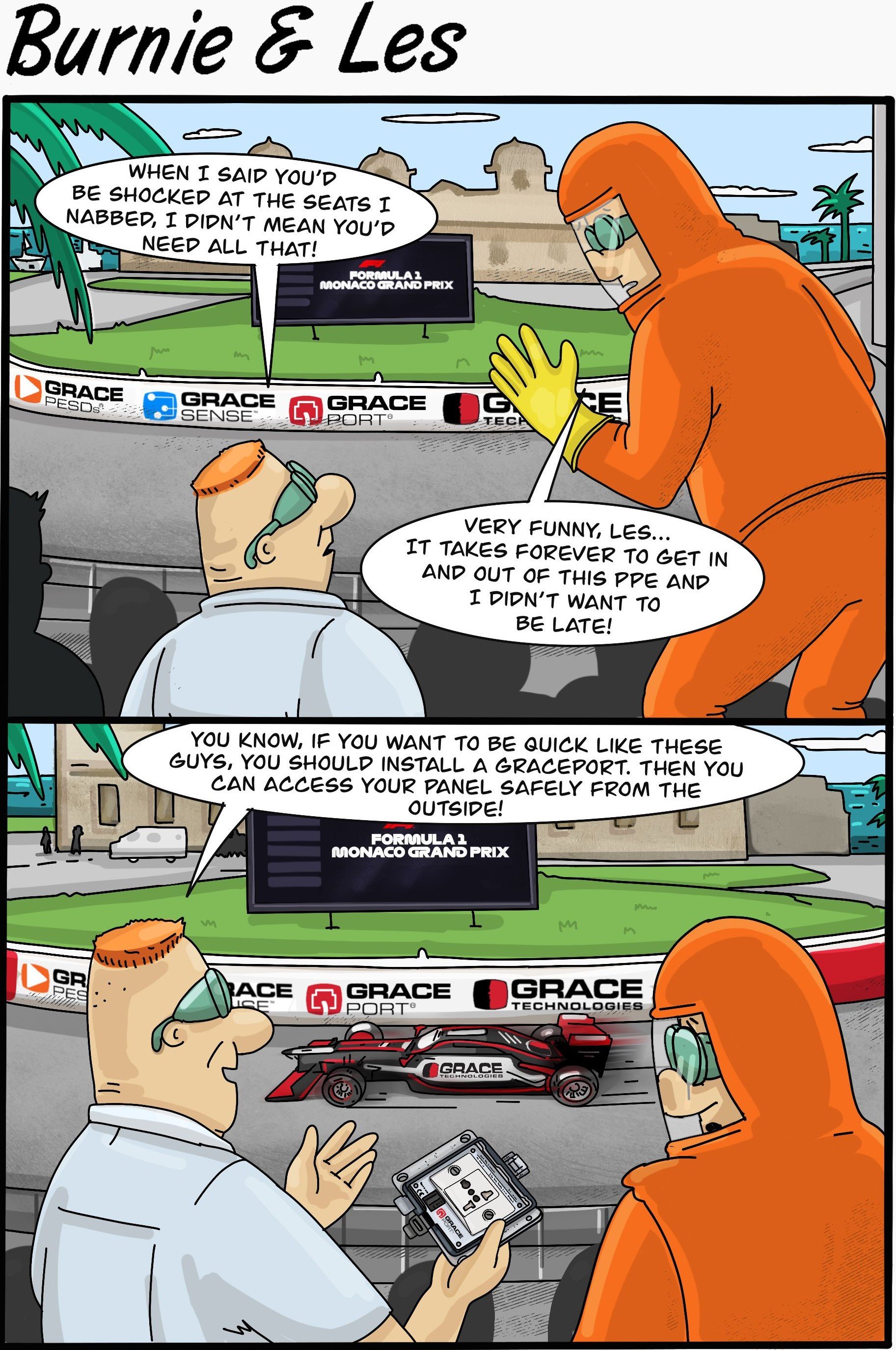 Their second job took them to the Formula 1 Grand Prix to program some PLCs. Burnie didn't pack a GracePort so he was short on time. Les explained to Burnie to take a few notes from the racers on speed. Not only is it more productive to use a GracePort, but it's also safer.
GracePorts are Panel Interface Connectors that typically mount on the exterior of Industrial Control Panels. The thru-door interface technology provides users a safer and more productive method of programming PLCs and other devices within the control panel by bringing their component connections to the outside of the panel.
We offer 16,000+ combinations of our Panel Interface Connectors. They are fully customizable for your every need with a variety of components, domestic and international outlets, housing sizes, mounting options, and enclosure types. We also offer complete personalization with your own company logo or custom text. If we don't have an existing solution that meets your needs, we'll build it.
Come back next week to see where Burnie & Les go for their final stop on their European tour!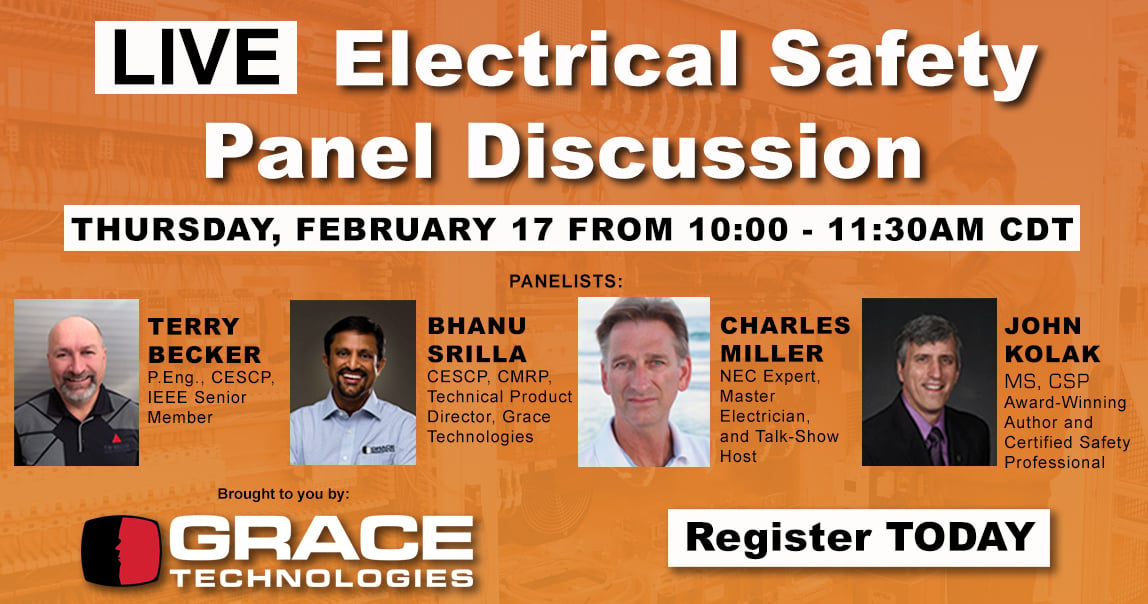 Register today and submit YOUR questions to our panel of electrical safety experts. The next interactive Electrical Safety Panel Discussion will be presented by Terry Becker, Bhanu Srilla, Charles Miller, & John Kolak on Thursday, February 17.
---
Stay safe and have a great week!