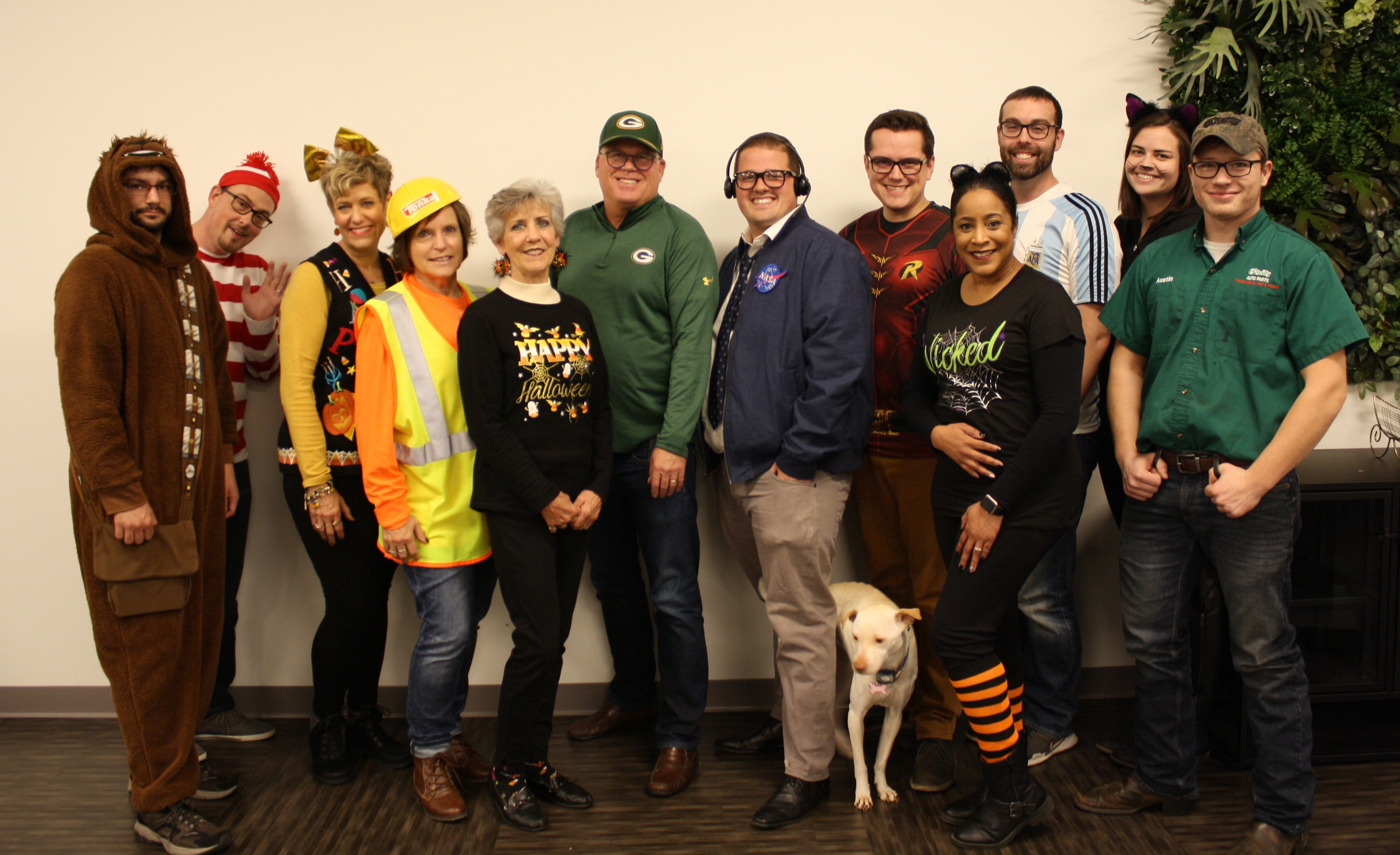 Happy Halloween! I tried to scare you with the title, but this picture is far from intimidating. These happy faces are brought to you by our wonderful Inventory Coordinator, Connie, who made us all a hearty breakfast this morning in honor of the holiday. It was the complete opposite of spooky. The only scary part was when it was all gone!
Our office pup, Tori, made a cameo in the costume picture but I'm pretty sure she's just there because of the lingering smell of bacon. We also got photo-bombed by some random Pack fan! Also, can anyone find Waldo? I've looked everywhere.
We hope you're all having a very safe and happy Halloween. Check out these photos from our office. You can almost smell the bacon...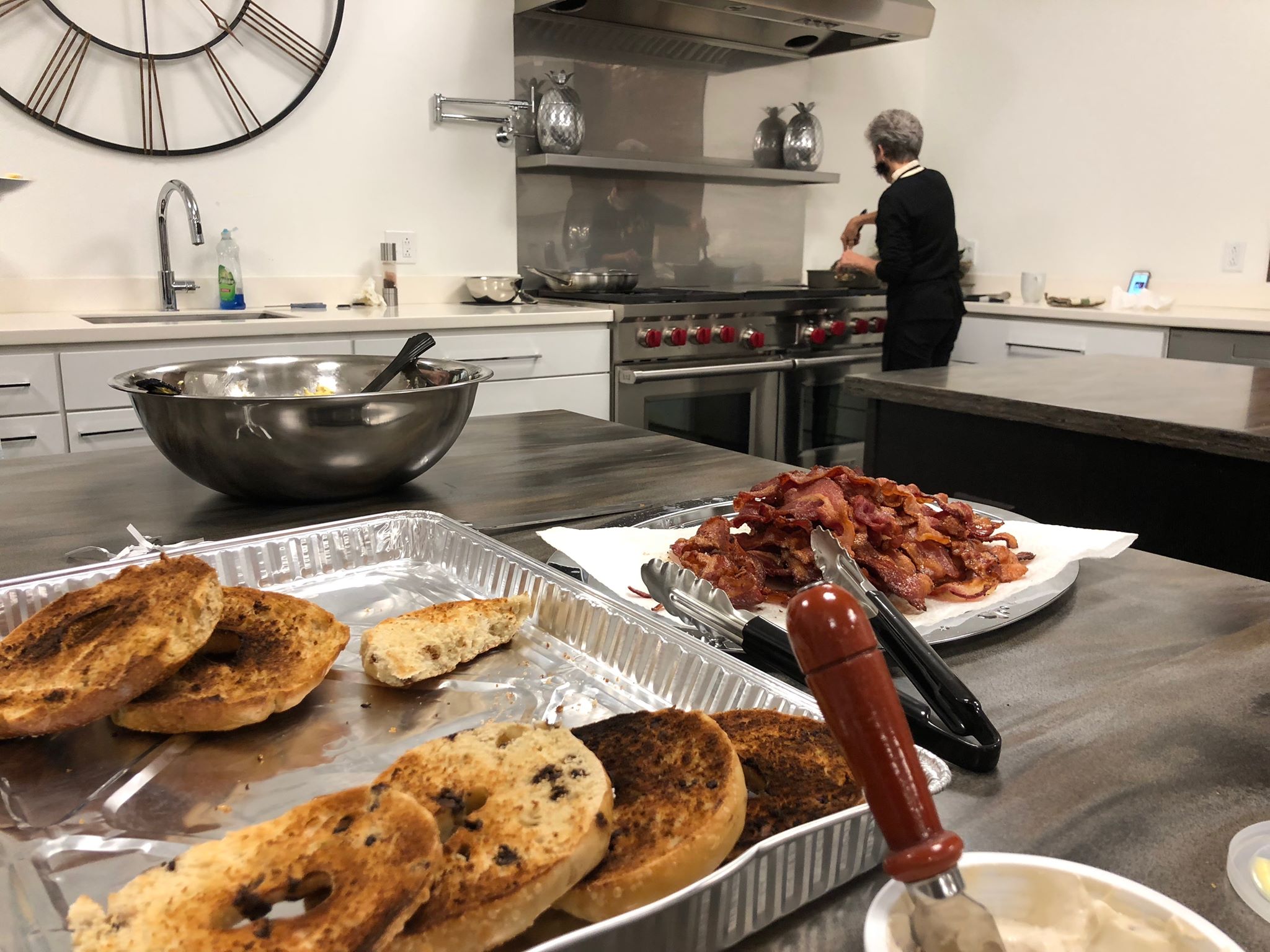 Bagels, bacon and eggs! These are my new favorite Halloween treats.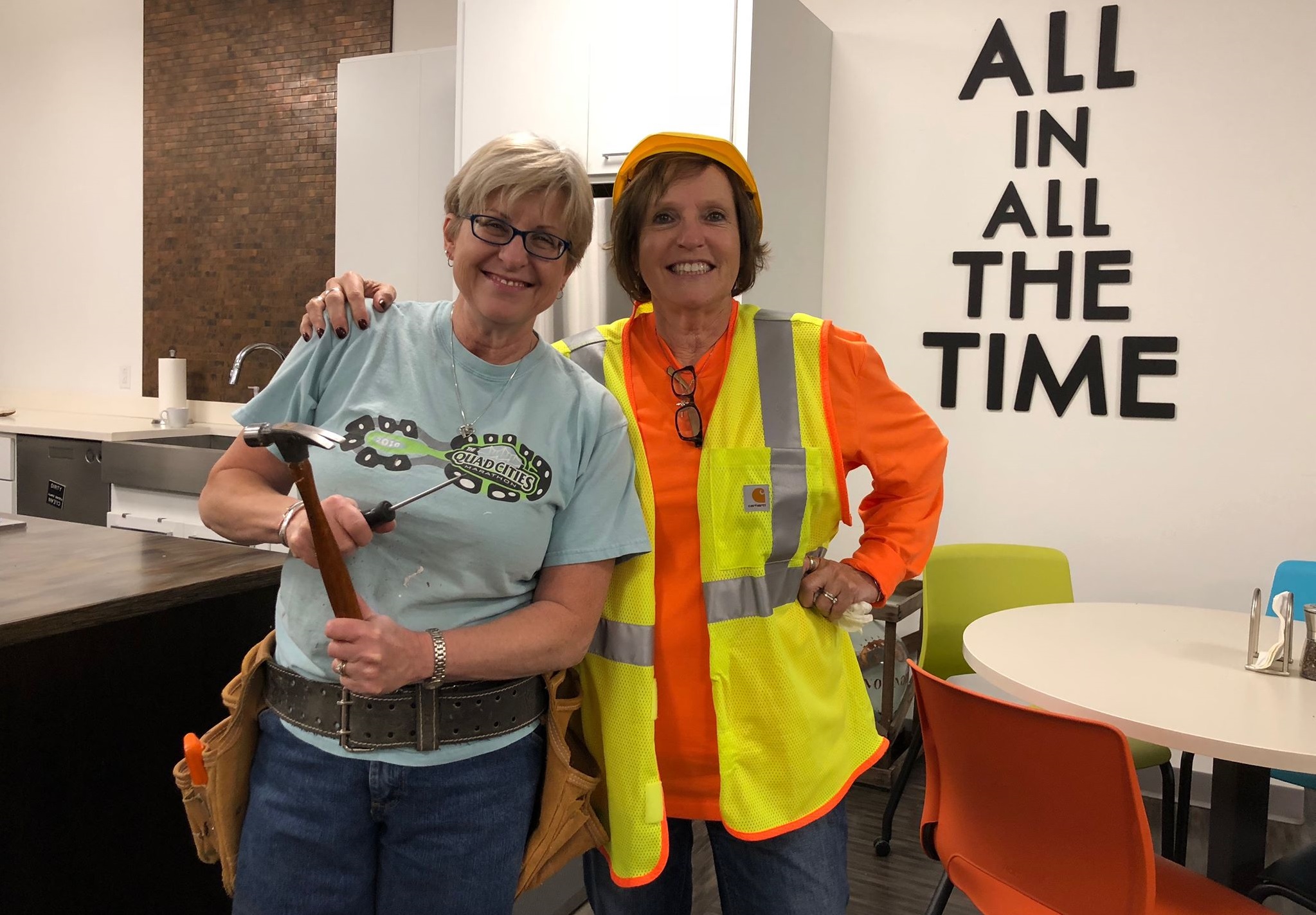 Bob the Builder and Arc Flash Specialist Edna are the real dynamic duo.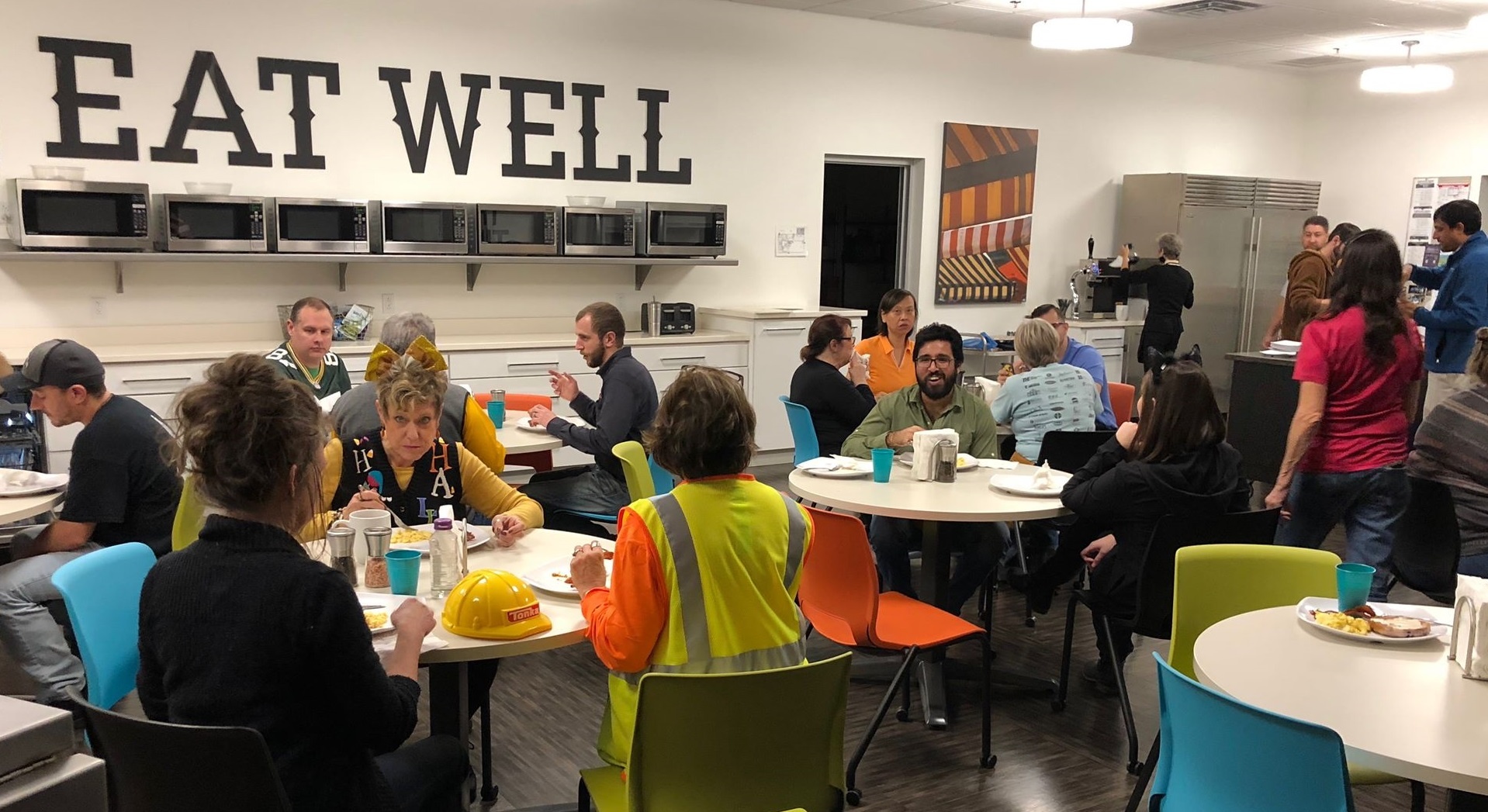 We hung spooky decorations all over the office like this giant "Eat Well" sign!
Have a great day and if you're going out Trick or Treating with your family this evening, be safe! Don't forget to register for the webinar if you're interested and submit a photo for our #GracePhotoContest. You can access those links below. As always, enter the weekly giveaway raffle for a trick or a treat!
---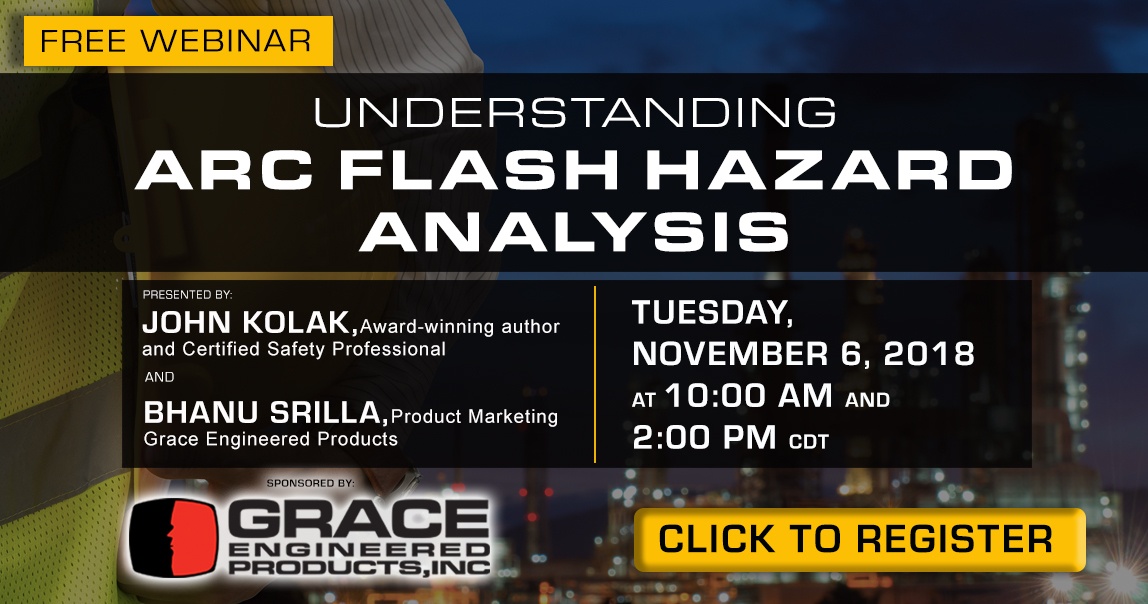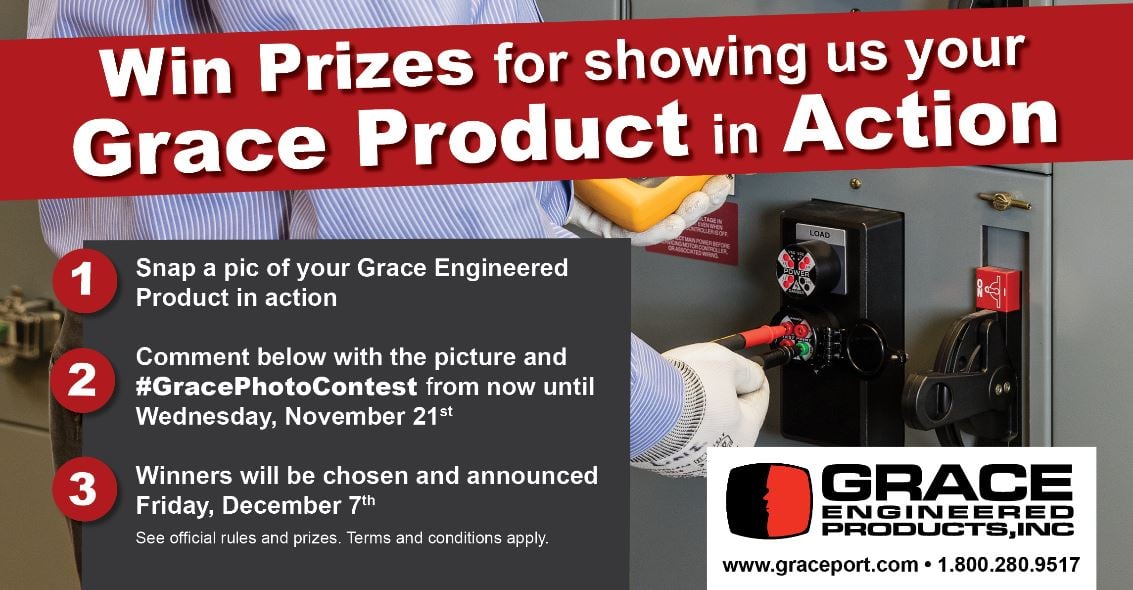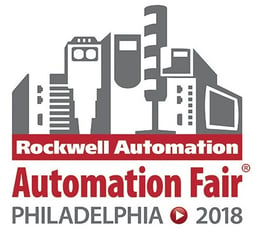 connect with us
---
For a Trick or a Treat, click below to enter the weekly Grace Giveaway Raffle!
Happy Halloween!