Why Should You Continuously & Remotely Monitor Vibration?
Many facilities around the world operate under Reactive Maintenance or Run-to-Failure Scenarios. In this strategy, we wait for the asset to fail then either fix or replace the equipment, costing significant downtime due to unpreparedness.
This isn't the optimal strategy when the cost of downtime is greater than the cost of the maintenance activity. With the GraceSense™ Predictive Maintenance System, maintenance becomes predictable and allows preparation before a costly and unexpected downtime scenario occurs.
Vibration monitoring that is continuous and remotely analyzed is far different than the standard route-based vibration analysis we see commonly used today. Rather than catching equipment failing in the act with periodic inspections, users can now quickly deploy low-cost wireless solutions while maintaining a long battery life.
Through IIoT advancements, an accelerometer is permanently installed on a piece of equipment to gather data and alert personnel when anomalous behavior is detected in equipment.
What Makes GraceSense™ Vibration Monitoring Different?
Typical vibration monitoring options only trend overall vibration, like a vibration switch on a piece of machinery. They warn you that high vibration amplitude has been detected, but do not provide any defect classification or aid in the troubleshooting process.
GraceSense™ Vibration and Temperature Nodes provide a low-cost solution to predicting maintenance issues. Vibration-focused IIoT can provide an hourly health check on your most critical assets, intuitive cloud-based IIoT systems can help transfer generational workforce expertise, and a fully connected IIoT network can make advanced insights available to both your smart phone and your PLC.
The advantage of the GraceSense™ Vibration & Temperature Nodes compared to other options is that they are low-cost with high performance results. The Node system is also completely wireless and operates in high-frequency levels.
Data is recommended to be transmitted in one-hour intervals to preserve battery life. This data will provide early insights into the stages of bearing wear in a variety of ways, including when to issue remediation instructions to address impending failure in a monitored asset.
GraceSense™ Vibration & Temperature Node
The Vibration and Temperature Node insightfully monitors vibration and temperature to predict health on any rotating equipment. Nodes come ready for use on all sorts of applications with multiple installation option that ensure they will meet your precise needs. The node will send information about the motor's health using a triaxial accelerometer.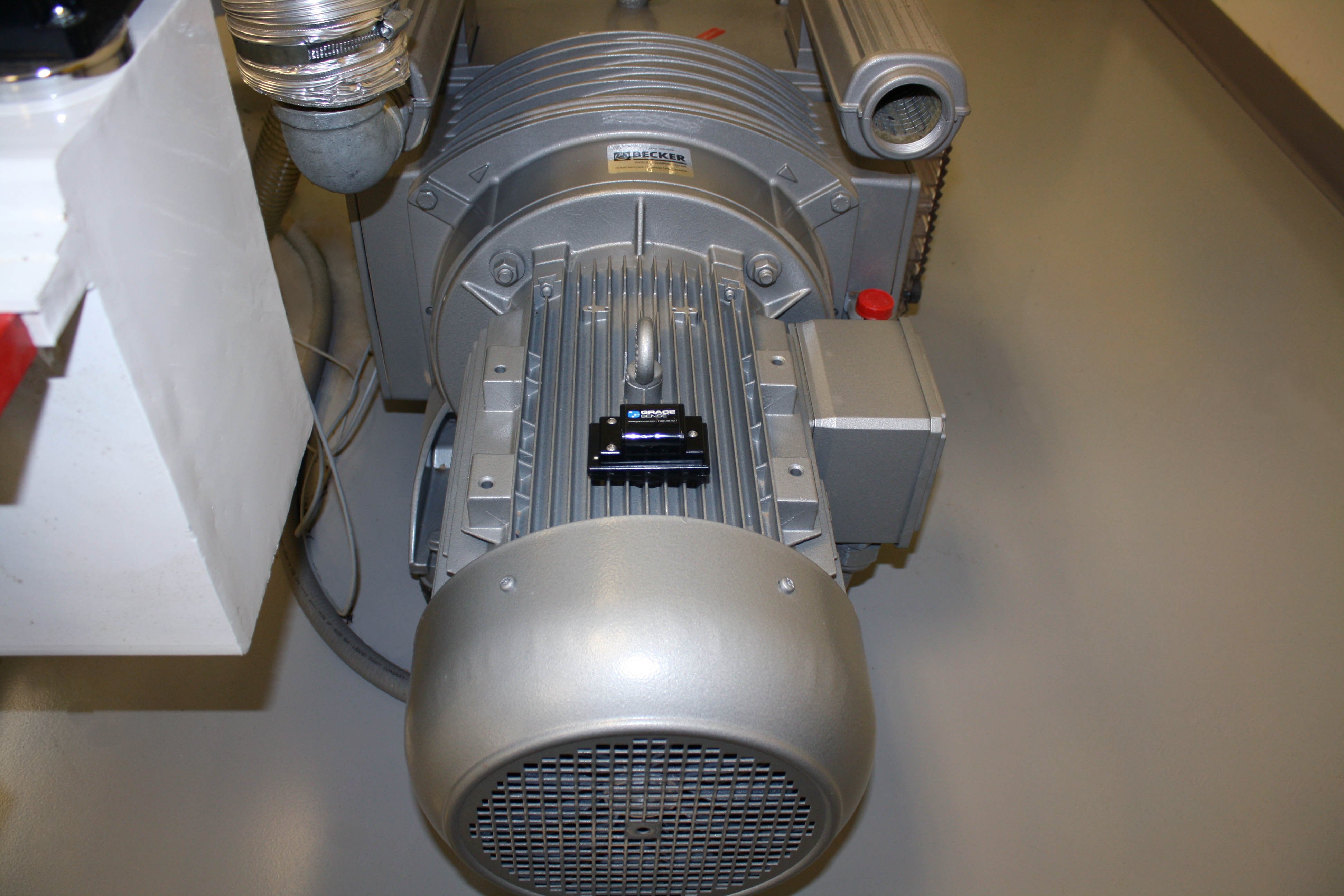 The industrial over-molded nodes have replaceable long-life, replaceable batteries that lasts 3 to 5 years depending on use. Vibration and Temperature Nodes utilize advanced edge processing and IEEE 802.15.4 ZigBee compatible communication.
GraceSense™ Vibration & Temperature Nodes come in two models (VBT1 & VBT2). The standard VBT1 model is suitable for a wide variety of applications. However, the VBT2 model operates in higher frequency levels and provides increased vibration harmonics readings to gain earlier insight into bearing wear. VBT2 nodes are typically more applicable in gear boxes and pump fans.
The Maintenance Hub
Through the browser based GraceSense™ Maintenance Hub, information from Vibration & Temperature Nodes can be made available via the Cloud and/or a standard control system. Nodes are brought online and configured through the Hub's interface. This includes assigning nodes to assets, monitoring trends, and triggering alerts when irregular thresholds are met.
Alerts can be preconfigured within the Hub's user interface to provide remediation instructions. These alerts can then be assigned to personnel responsible for asset maintenance so that they will receive an SMS or email alert as soon as it is triggered.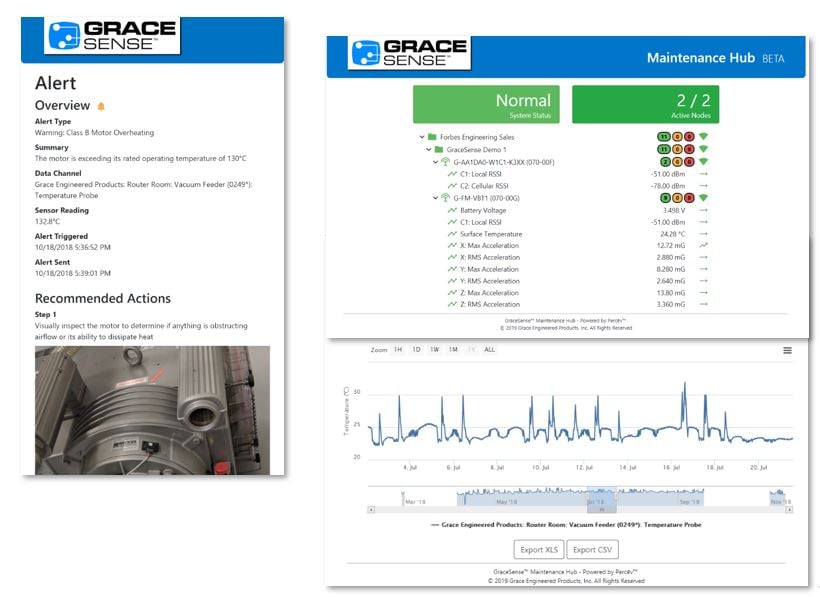 The Maintenance Hub will display real-time asset statuses through dashboards, plot trends, and analytics for the entire GraceSense™ Predictive Maintenance System once deployed. An open API allows configurations, data, and alerts to be shared with existing systems (i.e. CMMS, SCADA, DCS) and the Hub has some other unique capabilities such as an on-premise audit tool and the ability to set multiple alert levels per channel.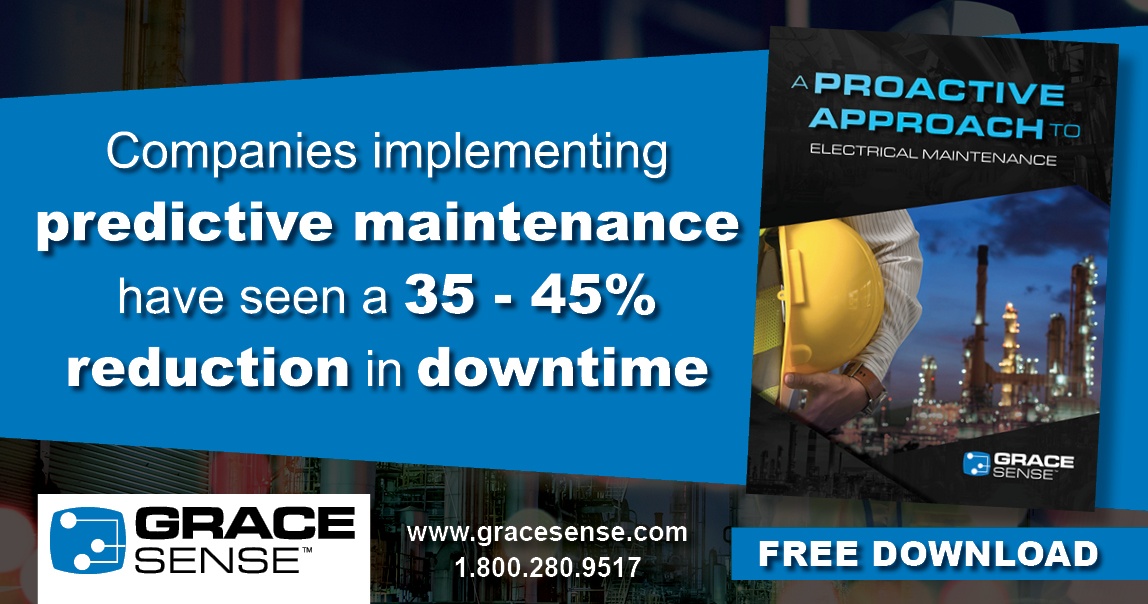 At Grace, reliability and electrical safety is not just our business; it's our mission. When your mission is to minimize downtime, our GraceSense predictive maintenance solutions have the answer. Check out this FREE eBook that explores the cost-benefit analysis of predictive maintenance, uptime strategies, causes of electrical failures, and more.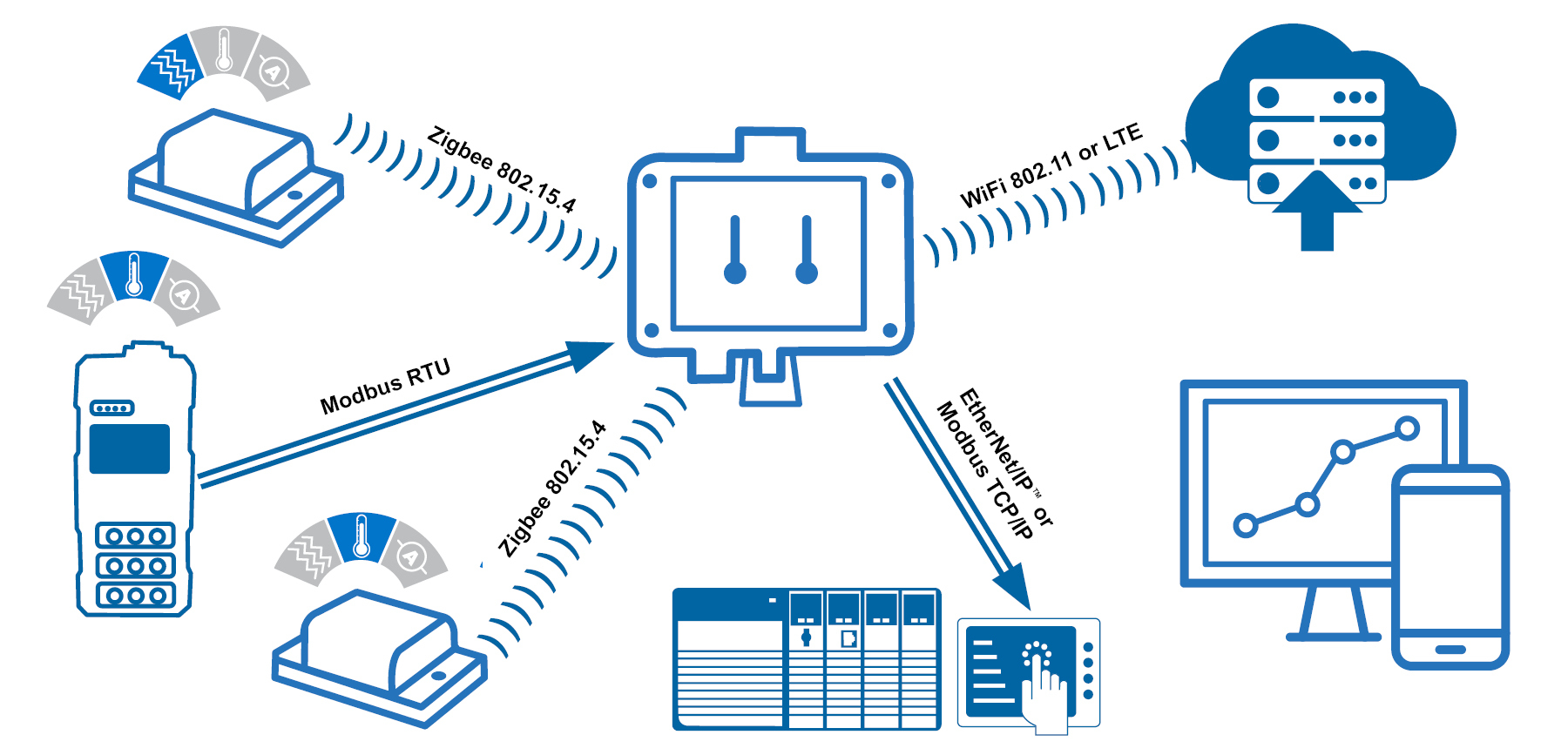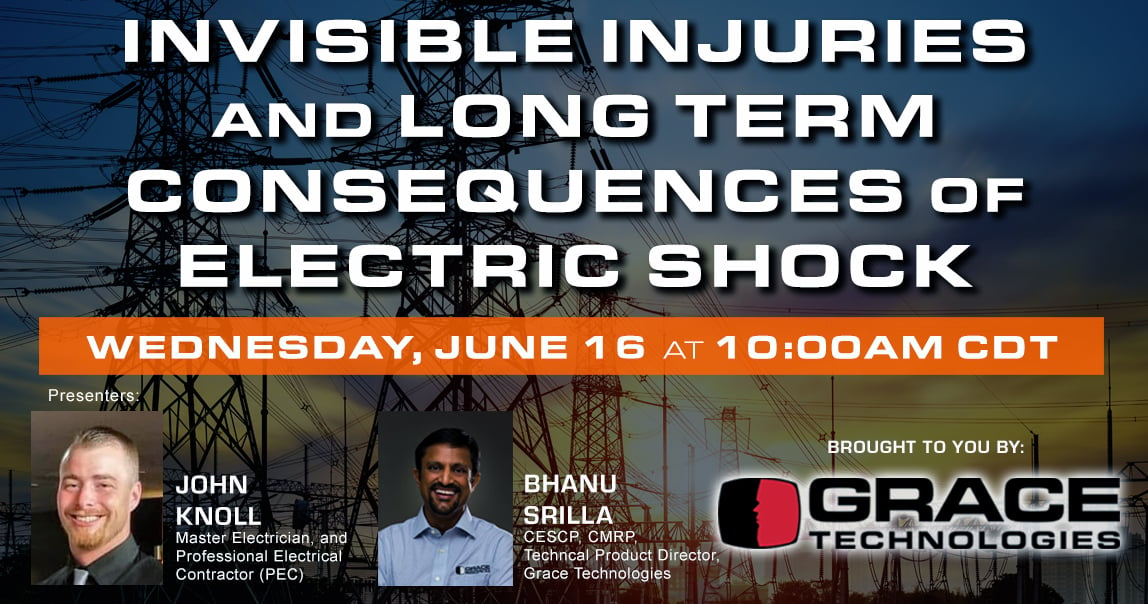 Registration is now open for our next FREE webinar: "Invisible Injuries and Long Term Consequences of Electric Shock" will be an interview style format between Grace's Director of Technical Marketing, Bhanu Srilla, and John Knoll CME PEC. Register today!

John Knoll is a Master Electrician and Professional Electrical Contractor. At 22, Knoll founded an electrical contracting company and grew the business to one million dollars in sales annually with just nine employees. Knoll later successfully sold that company due to a disability he did not know the cause of. Later it was diagnosed as an electrical injury from a decade of low voltage shock exposure.

During Knoll's career, he sat as a judge for the CEDIA Integration & Automation Awards. He also served as president of the Electrical Contractors Association of Alberta, Edmonton chapter where he is still an active member of the association and now advocates for electrical shock awareness.
---
Stay SAFE and have a have a GREAT week!