While performing routine maintenance, a voltage verification test is required per NFPA 70E to establish and verify an electrically safe work condition. This process poses numerous risks and includes various steps to meet compliance. The GracePESDs Voltage Test Station provides a safer and more productive means of performing mechanical and electrical Lockout/Tagout (LOTO) procedures. And we now have a new design solution making it even more efficient to install!
The Voltage Test Station has been making absence of voltage testing safer and more productive for years, and now a new design is available for installation. The new Knockout Voltage Test Station kit ships with a detailed, magnetic installation template. Simply mount the template onto the desired location of installation and mark your knockouts. The Voltage Test Station is then installed through two 30mm knockouts with the housing mounted through four bolted connections. The Knockout kit also makes it possible to install a Voltage Test Station on top of an existing Safe-Test Point™ or R-3W series voltage indicator with ease with a 30mm knockout.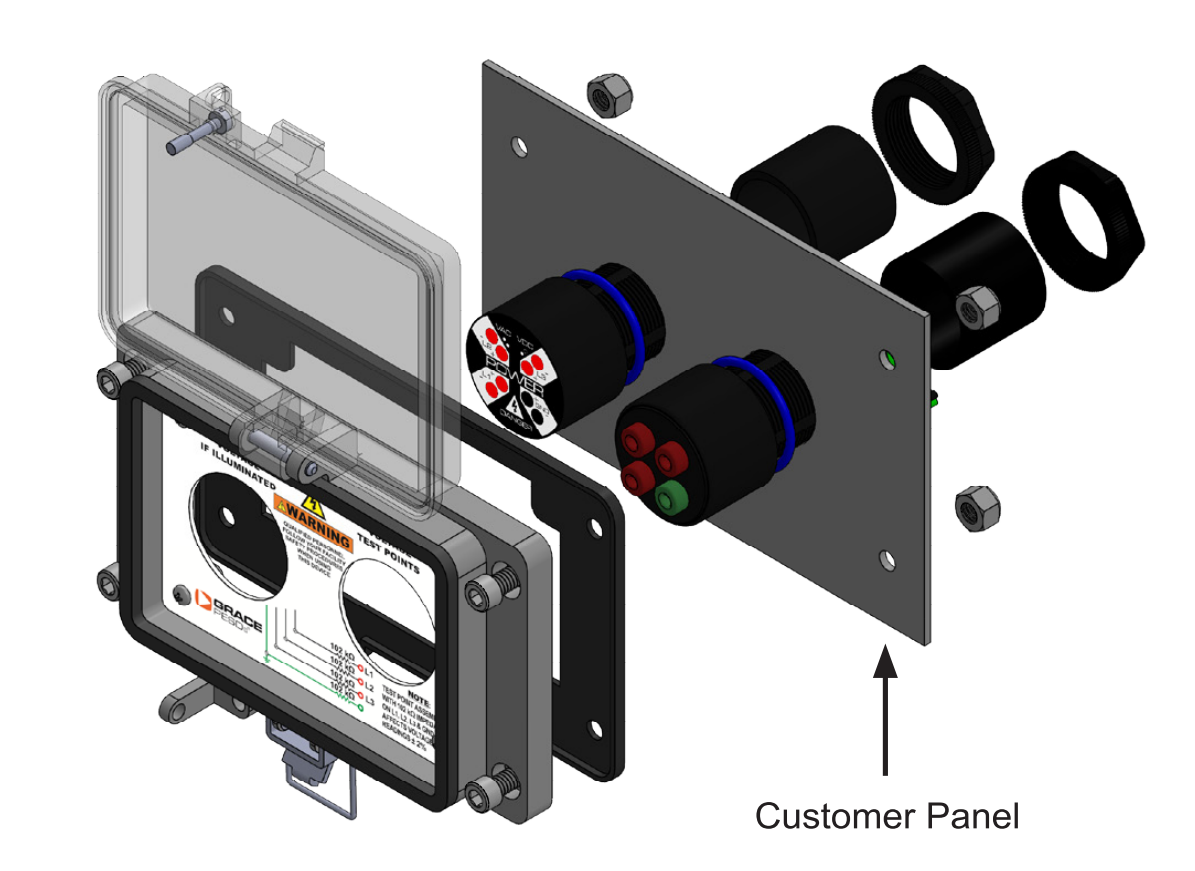 In addition to the Knockout VTS kit, we now offer an upgrade kit for panels with existing Safe-Test Points™ or R-3W voltage indicators. You can upgrade to a combination unit using our EZ-Upgrade kit which includes a detailed magnetic installation template. Simply mount the template on top of the existing voltage indicator or Safe-Test Point™ and mark the knockout location for the secondary device. The R-3W voltage indicator and Safe-Test Point™ are installed through 30mm knockouts. If desired, the EZ-Upgrade kit will also include a new combination label or protective housing.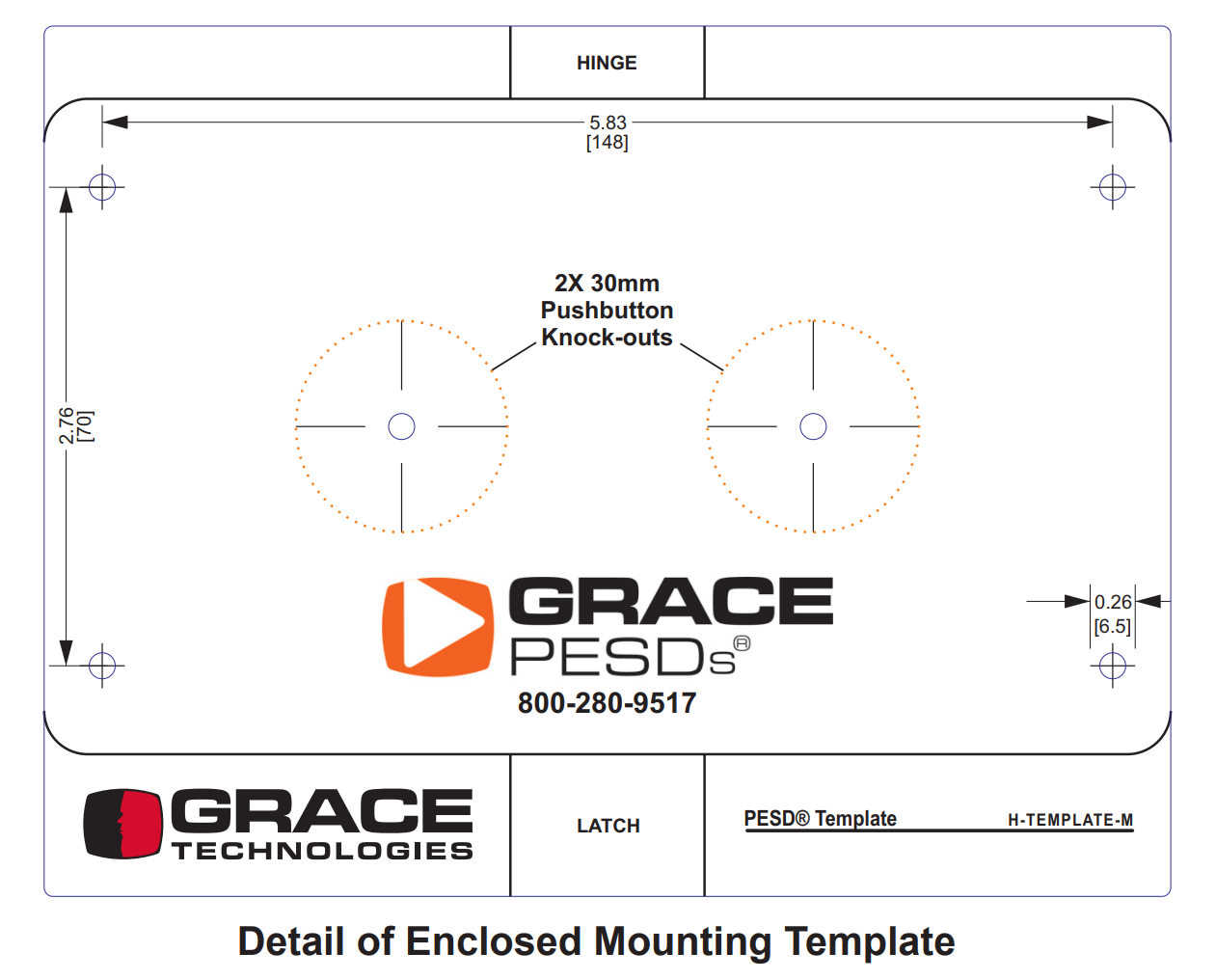 Absence of voltage testing has never been safer and easier to perform with the Voltage Test Station. Simply insert your metered probes into the high-impedance test points and measure from line-to-line and line-to-ground to take a reading. The LED voltage indicators will illuminate when voltage is present and will also help diagnose leg loss and stuck blade scenarios.
For more information on how this works, Regional Sales Manager, Don Sparks, has created a video to demonstrate the installation of our Knockout Voltage Test Station:
The Voltage Test Station combines our Safe-Test Point™ with a voltage indicator conveniently placed within a protective housing. Test point jacks allow measurement of AC/DC voltages either phase to phase or phase to ground. The R-3W Series voltage indicators with either flashing or non-flashing LEDs visually represent the presence of voltage. Following facility safety procedures, insert the insulated meter probes with .080" tips into any two test point jacks to take a voltage reading with properly rated test equipment.
Request a FREE Knockout Voltage Test Station Kit today: