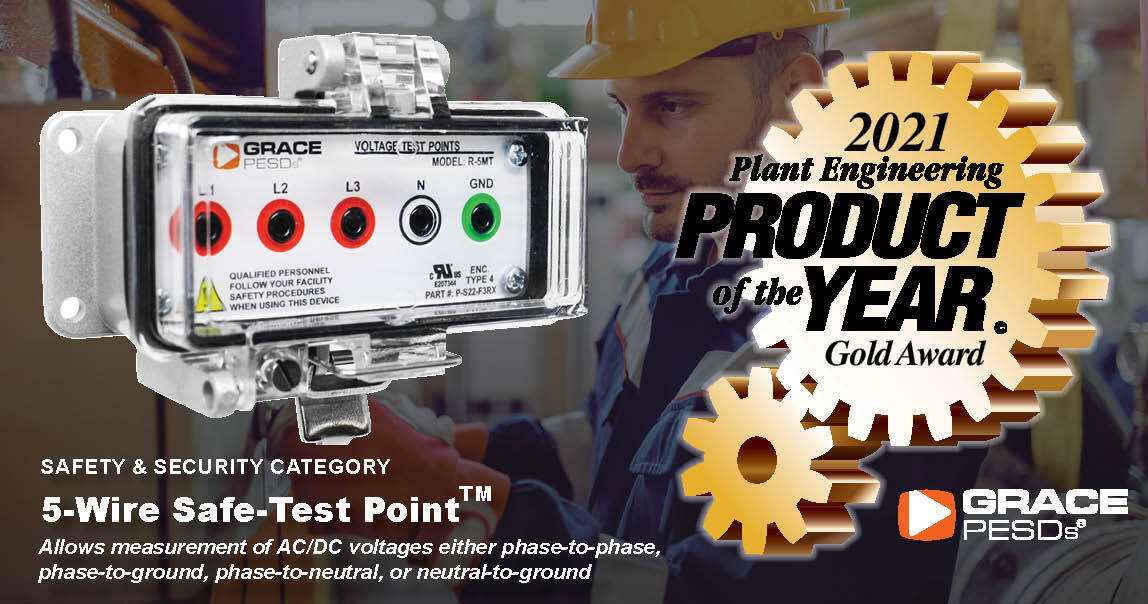 We're very pleased to announce that the GracePESDs® 5-Wire Safe-Test Point™ has taken the GOLD award in the Safety & Security category of Plant Engineering's 2021 Product of the Year Program! This is the third time we have been awarded recognition by Plant Engineering for outstanding products.
The GraceSense™ ControlGate took the BRONZE award last year in the IIoT category and the Vibration & Temperature Node took SILVER in 2019. To celebrate the Safe-Test Point being recognized as the best product submitted in the Safety & Security category, we are offering a free sample of the Safe-Test Point!
"The finalists of the 34th annual Plant Engineering Product of the Year awards varied across 15 categories. This program honors the best innovations of 2021, as voted by the audience of Plant Engineering. The 2021 Product of the Year Grand, Gold, Silver, and Bronze award winners are honored in the May/June 2022 issue of Plant Engineering magazine." -Plant Engineering
Arc flash and shock hazards most commonly occur during Lockout/Tagout (LOTO) procedures where direct contact and exposure to live voltage are possible. The Safe-Test Point limits this contact and exposure by allowing qualified personnel to safely perform LOTO procedures and test for absence of voltage with a panel door closed. The high-impedance protected test points allow a multimeter to measure AC/DC voltages either phase-to-phase, phase-to-ground, phase-to-neutral, or neutral-to-ground.
Following facility safety procedures, insert insulated meter probes with .080" tips into any two test point jacks to take a voltage reading with properly rated test equipment. Once installed and incorporated into an employer's Electrical Safety Program, these devices can be used to test for absence of voltage in compliance with NFPA 70E & OSHA's standard for Control of Hazardous Energy.
LOTO and Control of Hazardous Energy are among OSHA's top-cited violations each year. Citations are most commonly issued for lack of employer-employee training which often results in human error. The number one cause of an injury or fatality occurring during LOTO is direct contact with live voltage. By following proper safety procedures and introducing a Safe-Test Point to the LOTO equation, these risks of arc flash or shock hazards are mitigated.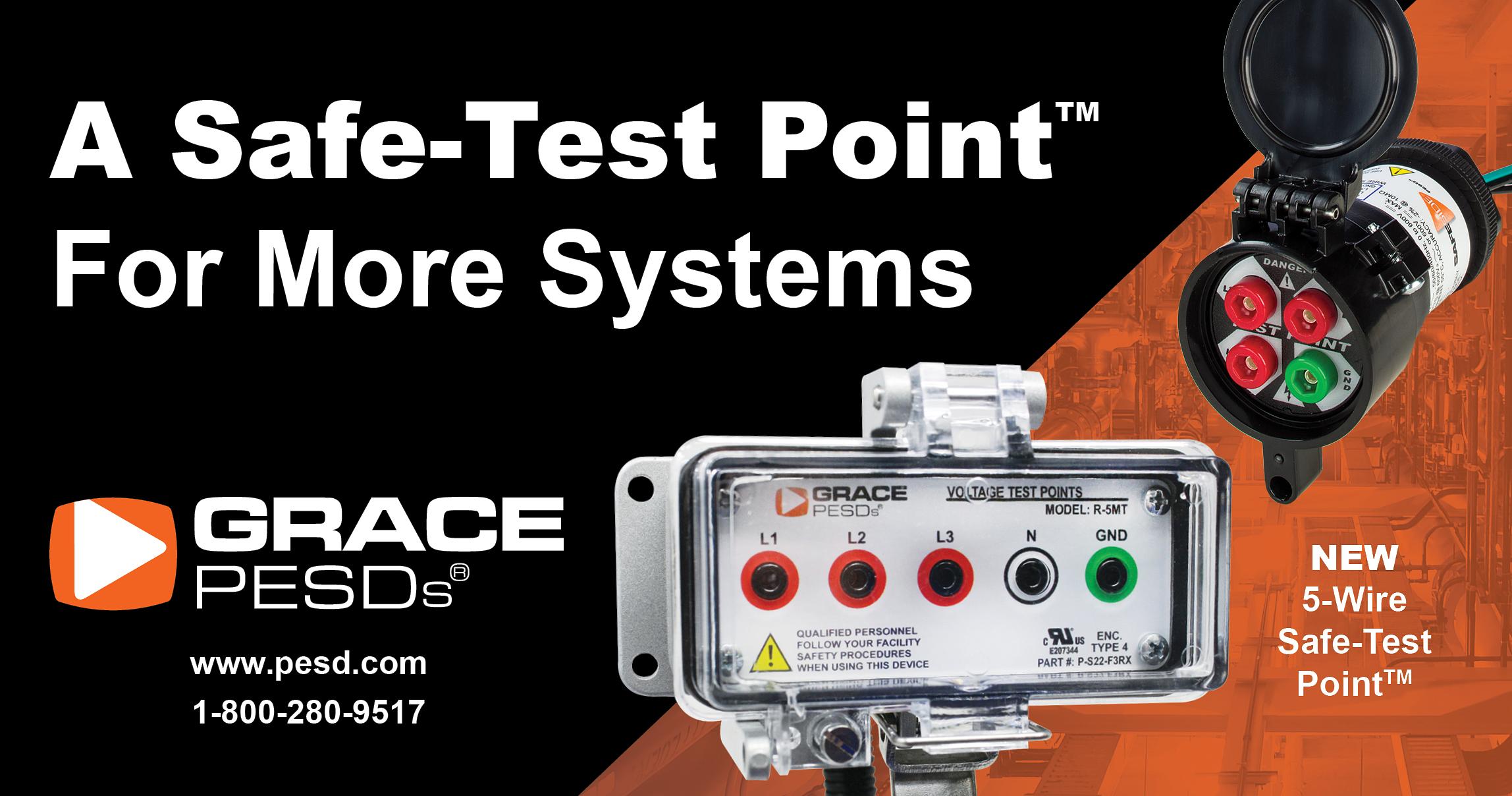 In addition to the popular 4-Wire testing option, the Safe-Test Point is the first GracePESDs voltage portal to feature an optional 5-Wire configuration for use on wye power systems with a neutral terminal. The 5-Wire model is the version we submitted to the Product of the Year Program.
Learn more about the Safe-Test Point product family and request a free sample: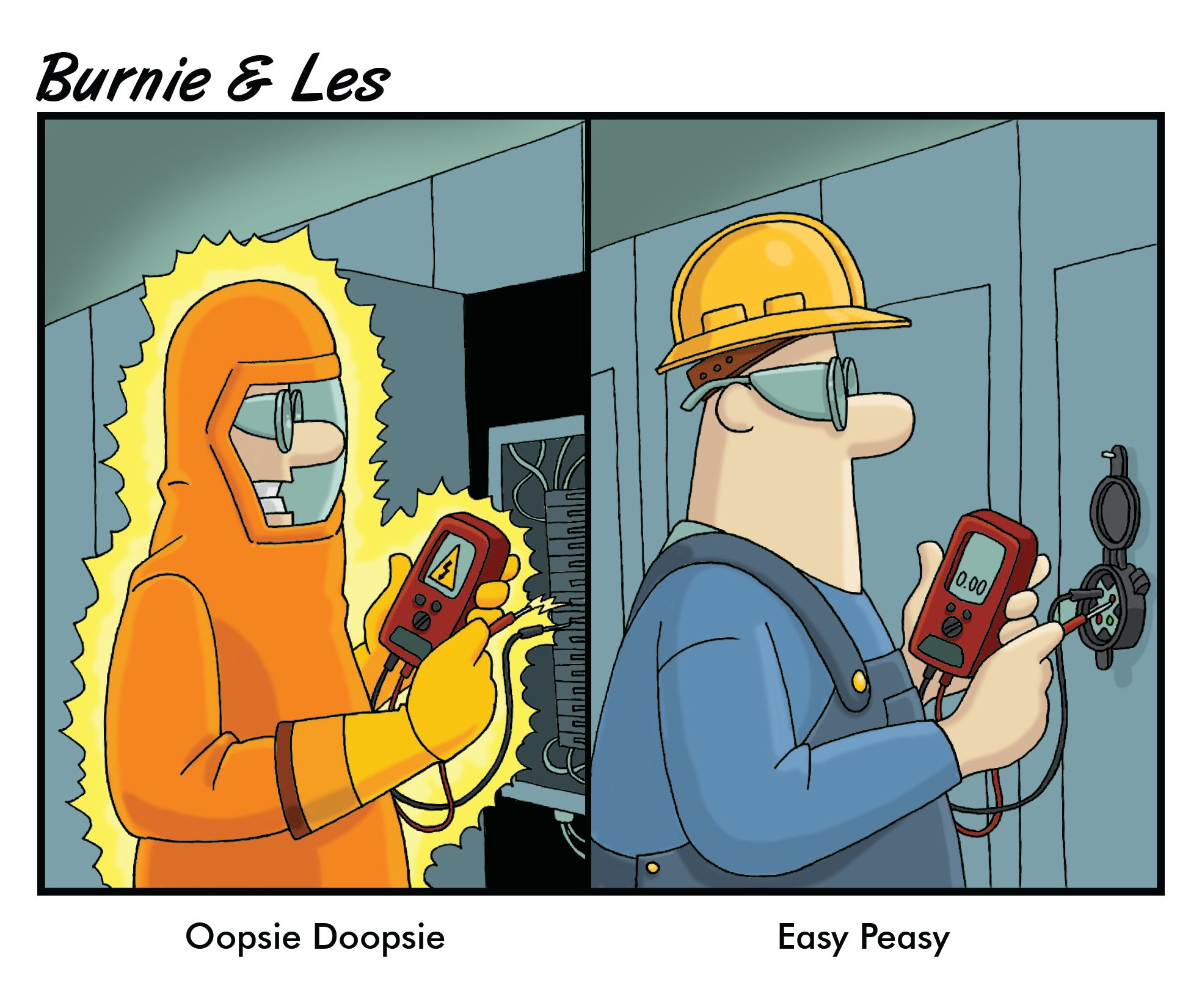 Thank you to all who voted for our Safe-Test Point in Plant Engineering's 2021 Product of the Year Program! We look forward to continuing to serve our customers with products recognized by industry leaders for their capabilities in making maintenance safer, smarter, and more productive.
---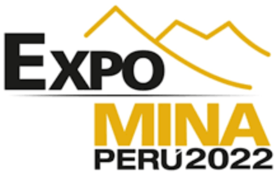 Date: April 27-29, 2022 | Location: Lima, Peru | Booth: #D004
For three days, EXPOMINA PERÚ 2022 will bring together the world's main mining suppliers in a 47,000 m² venue, which will have more than 1,270 stands. The latest in machinery, technology, and services will be on display for the more than thousands of visitors it is expected to receive.
Business Development Manager, Héctor López, will be demonstrating the GracePort, GracePESDs, and GraceSense products that benefit the mining industry's electrical safety programs and maintenance productivity improvement processes.

Date: May 2-5, 2022 | Location: Houston, TX | Booth: #3828 (TEC Sales)
The Offshore Technology Conference (OTC) is where the world's energy professionals meet to exchange ideas and opinions to advance scientific and technical knowledge for offshore resources and environmental matters.
We will be exhibiting within the TEC Sales booth on the show floor. Stop by and learn about the Hot Spot Monitor and more from our Industry Strategy Director, Shelly DeGrate!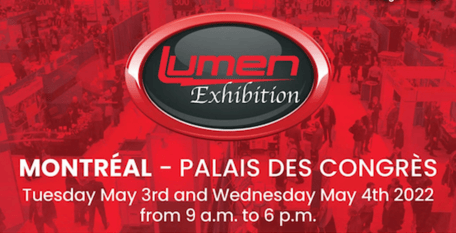 Date: May 3-4, 2022 | Location: Montréal, Québec | Booth: #121 (Rockwell Automation)
Lumen Exhibition is the largest electrical industry exhibition in Quebec. During this edition, more than 175 exhibiting suppliers will present their products and novelties. With a unique concept that brings together a vast exhibition of products, hands-on labs, and conferences.
We will be exhibiting in within the Rockwell Automation booth on the show floor. Senior Regional Sales Manager, Dan Hebeisen, will be demonstrating all of our product lines that are included in our Rockwell Automation Technology Partner program.
---
Stay safe and have a great week!