NEW GracePort (P46) component allows for SD Card Connectivity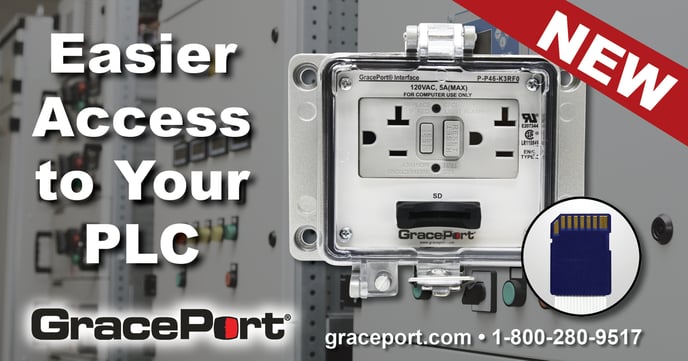 We've had this one in the works for the past 8 years. A customer of ours requested this component to be added to our GracePort. At the time, the technology to extend and extract data from an SD card simply didn't coincide with our programming port. Today, that technology is alive and well and now it can be installed within your very own custom GracePort.
There's still an advantage and preference of portable data storage over wireless transferring of data. All networking is great, but there's still something more secure about having a backup that people prefer. With the SD Card adapter, you're able to upload all your PLC programs and verify them on-site.
The P46 GracePort is a great addition to any programmers who routinely access PLCs that use SD Card components. Extending the SD Card connection to the outside of the cabinet provides a safer and more efficient means of access and programming.
We've been carrying a similar portable data storage GracePort for a long time called the P11; a USB component option for GracePort. This allows a USB connection to perform all the same storage and uploading functionality as the SD Card with some minor variations. Depending on the application, your system may have one or the other.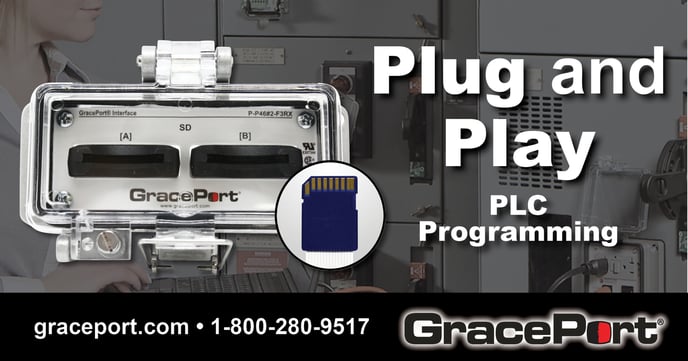 Here's how SD Memory Cards are typically used with Programming Controllers:
Program files, data files, and parameter files can be saved to the Memory Card and then the files can be automatically transferred from the Memory Card to RAM in the CPU Unit when the power is turned ON. This allows for highly reliable use of ROM-based operation.

By turning ON a bit in the Auxiliary Area while the ladder program is being executed, the entire program can be replaced. In this way, computer programs exceeding the total amount of memory available in the CPU Unit can be stored on the Memory Card. Then, programming required for different production lots or production model control can be loaded to the CPU Unit as necessary.

Using the File Write command, data files can be transferred between the CPU Unit and a Memory Card while the Programmable Controllers are operating. By using this function, up-to-date production information and quality control data can be stored temporarily in the DM or EM Area and saved to the Memory Card as a single file with unique file names. The files can also be read to the DM or EM Area to restore the same information.
Also, the Memory Card can be removed even when power is being supplied to the CPU Unit, so data can be exchanged with personal computers or spreadsheet software while the Programmable Controllers are operating.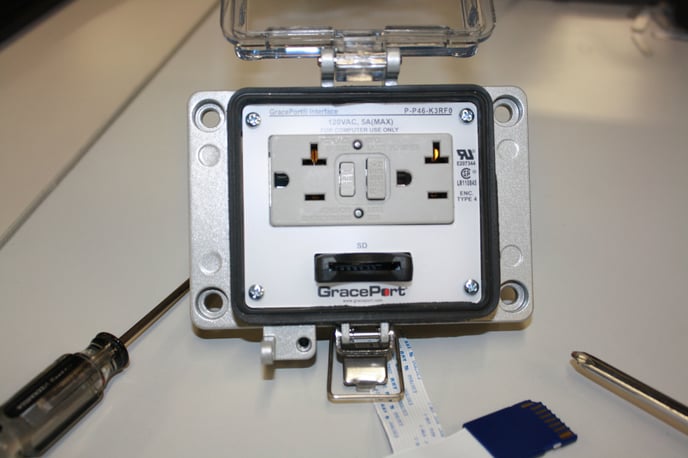 The P46 GracePort with SD Card components is available to be added your custom GracePort today. Contact our sales team if you would like to learn more about this component option.