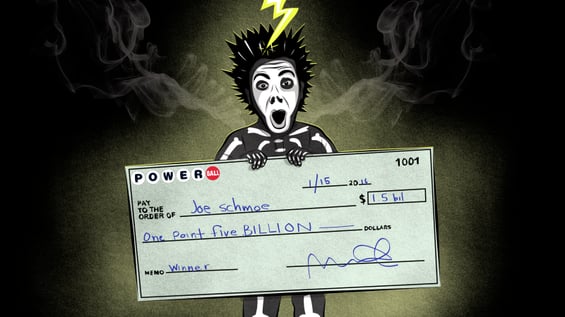 You can't win if you don't play! And if you are playing, the odds of you winning the Powerball are 1 in 292 million. That's a whopping .000000003% chance to win the Powerball and become a billionaire (disclaimer: technically, the actual lump sum payout would be more to the tune of $930 million — sad face emoji).
So to put this into perspective, statistically speaking, you have a better chance of becoming a billionaire the good old fashioned way; through hard work, determination, and maybe a little bit of genius. The chances of being inducted into the Forbes 400 (up there with Bill Gates, Warren Buffet, the Koch brothers, Zuckerberg, and so on) are .000125%, but only if you invented the next best Smartphone app or social network.
Of course, these are just statistics, and statistics are ridiculously easy to be manipulated to prove just about anything. For example, did you know that 46% of statistics are made up on the spot? Staggering! But don't take my word for it; here's a message on Misleading Marketing Statistics from our favorite Engineer Comedian, Don McMillan: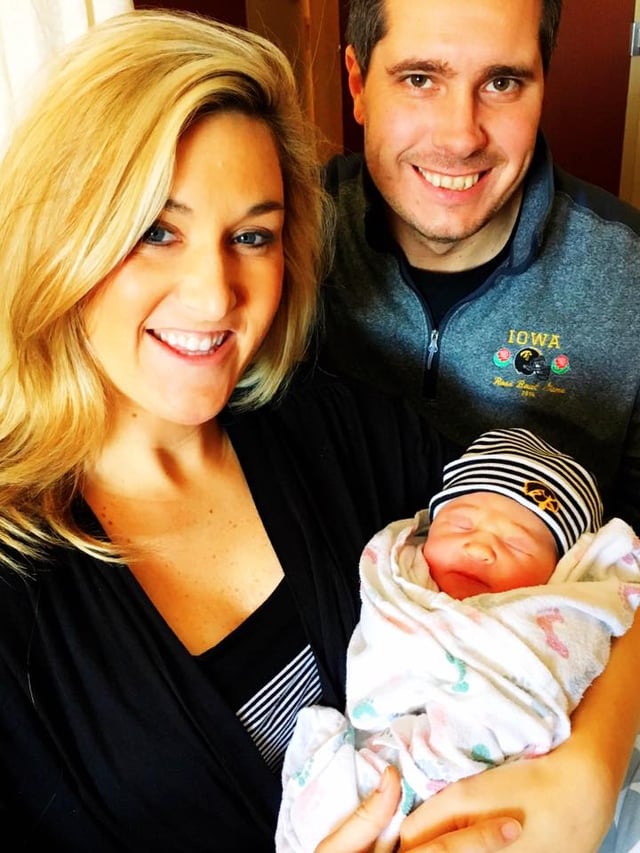 In other news, we're very excited (and belated) to announce that the second of the three babies has been born! For those of you following along, in December we had our
Triple Baby Shower
for three wonderful couples that are a part of the Grace family. Brady & Shannon Evans welcomed their first child into the world on New Year's Eve. Surprise; it's a girl! Piper Lee Evans weighed in at 7 lbs. 11 oz. and 19 in. long. Congratulations, guys!!
---

Understanding arc-flash risks requires knowing the data. Here's some real statistics for you: "Arc flash occurs five to 10 times a day in the U.S.," said Joe Weigel, product manager for Square D Services at Schneider Electric. "Major injuries can be as serious as third- or fourth-degree burns. The average cost just for medical treatment is about $1.5 million. The total cost including litigation can easily be $8 million to $10 million, and in some cases even higher. There's an average of about one fatality from arc flash per day."
Happy Hunger Games! And may the odds be ever in your favor. Wait

— wrong game. Are you playing the Powerball? If you don't win, make sure you partake in the Giveaway this week. We're giving out 100 Grand... candy bars. You have a better chance of winning right here. Best of luck to you all!
---