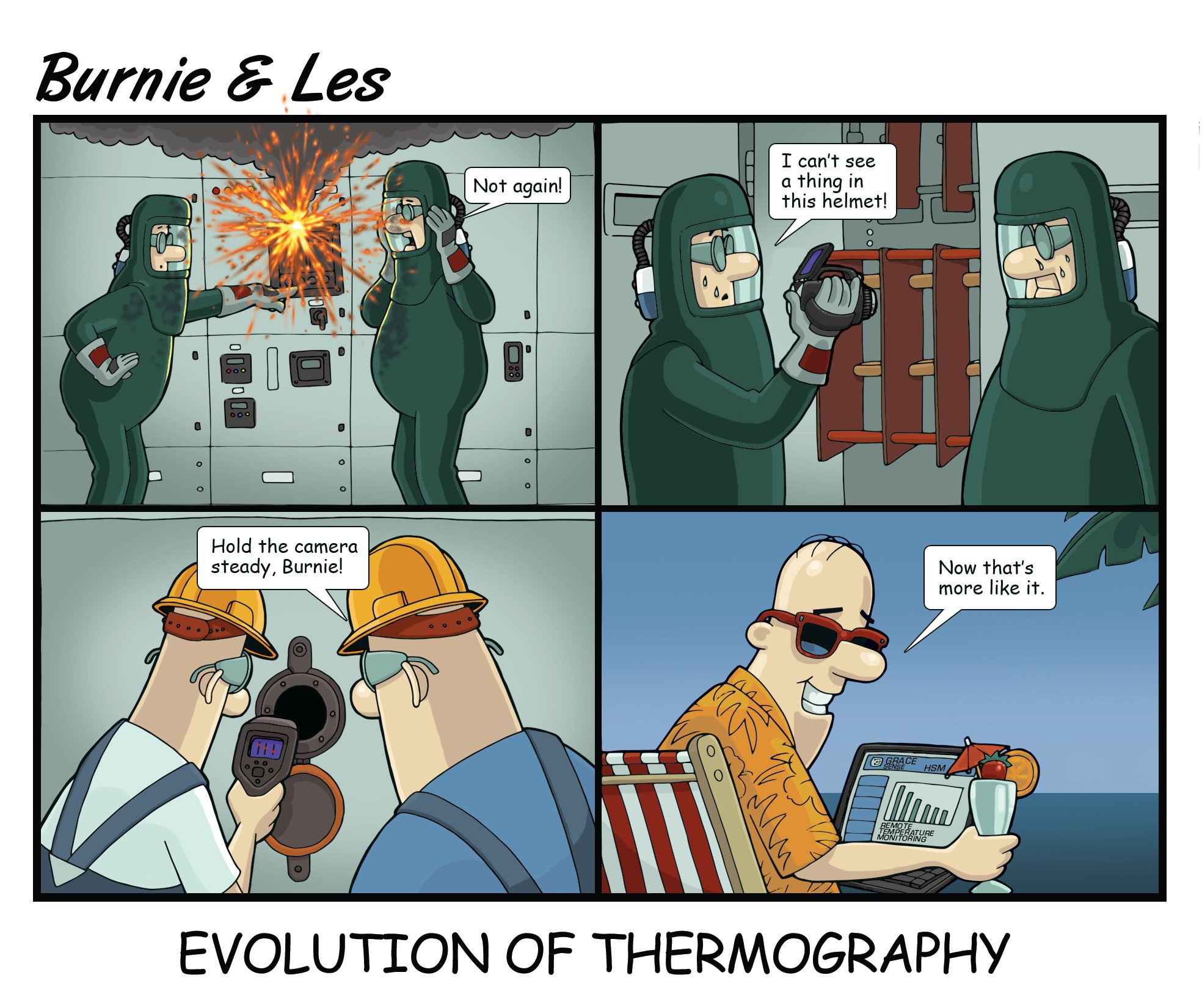 Routine thermography inspections on critical equipment, such as MCCs and Switchgears, have evolved alongside new advances in technology at our disposal. What was once a very hands on and often times dangerous task, can now be done remotely and safely with the Hot Spot Monitor (HSM).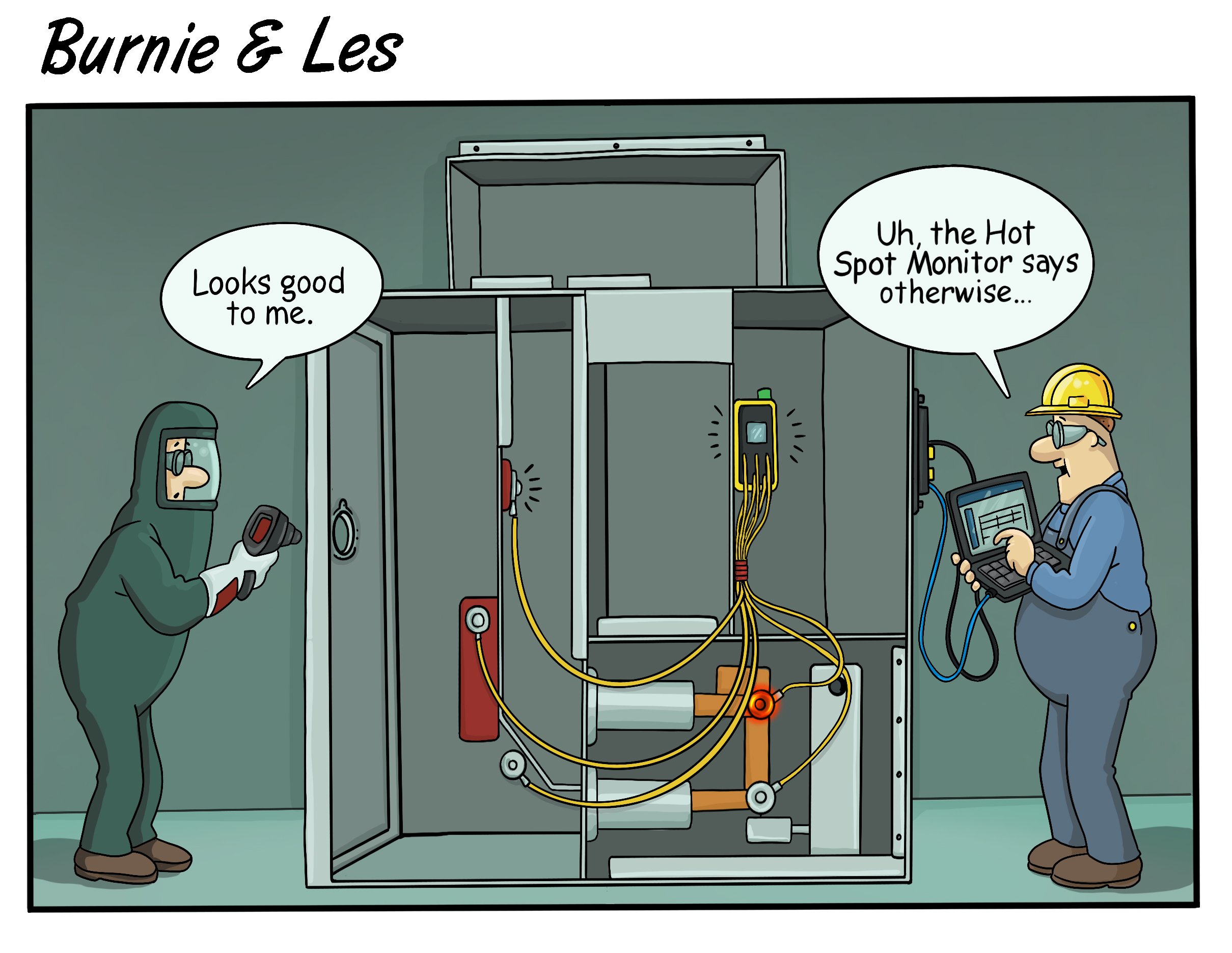 With the HSM installation, the most important thing it has done for facilities is maximize personnel safety by completely eliminating hazardous exposure by monitoring equipment remotely while keeping doors closed. It's an ideal solution that IR Viewing Windows partially sought to achieve, but due to the limited line-of-sight, hot spots on critical connections can go undetected.
HSM has turned out to be a highly compelling solution for its contribution to safety culture. The ability to monitor equipment and provide insights remotely has taken the safety risk out of the equation while improving adherence to industry codes and standards.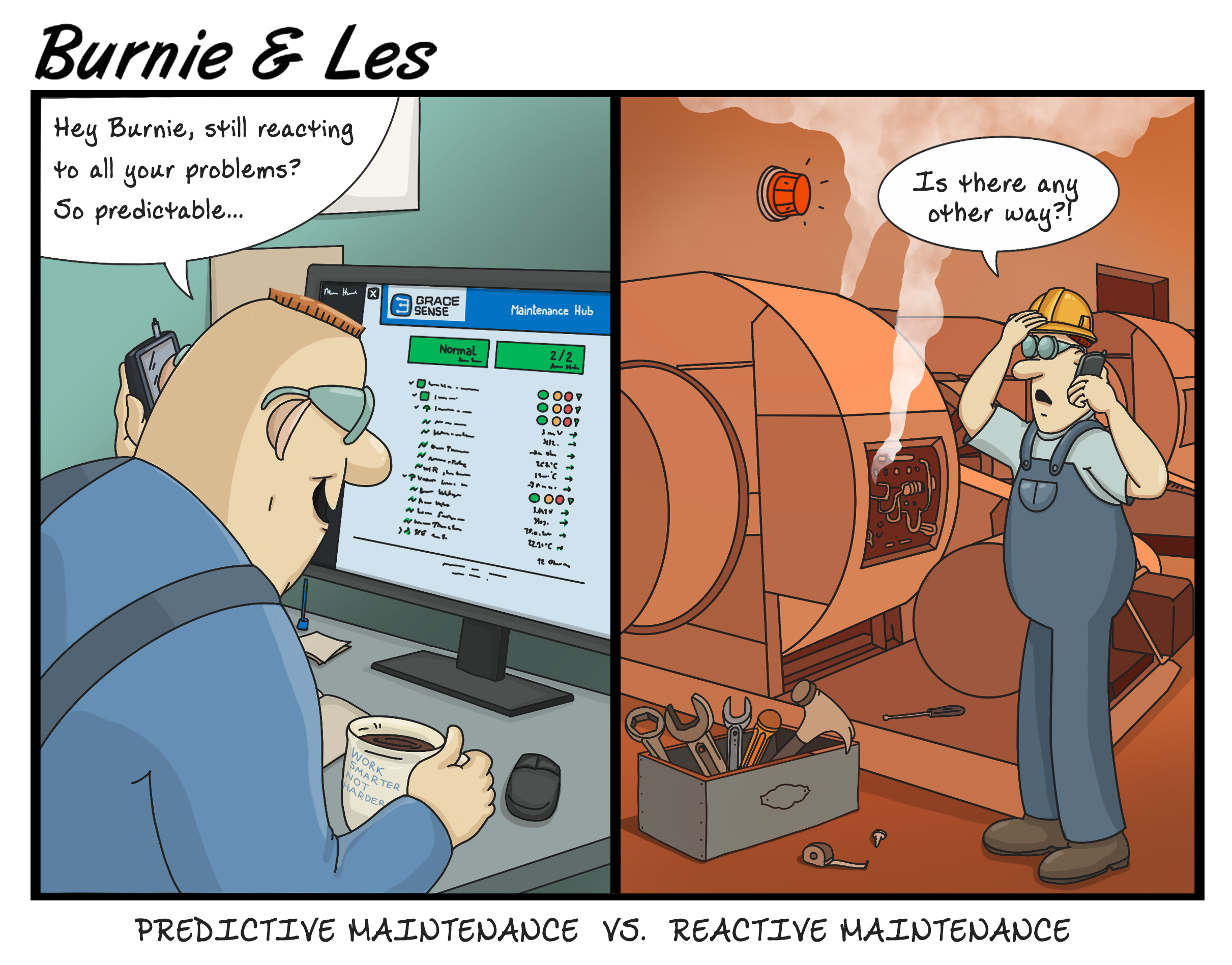 Like thermography, GraceSense has continued to evolve as well with our team of experts looking forward to other solutions in the predictive maintenance realm. Thus the Predictive Maintenance System was birthed and with it a whole new world of opportunities for asset monitoring and reduced downtime.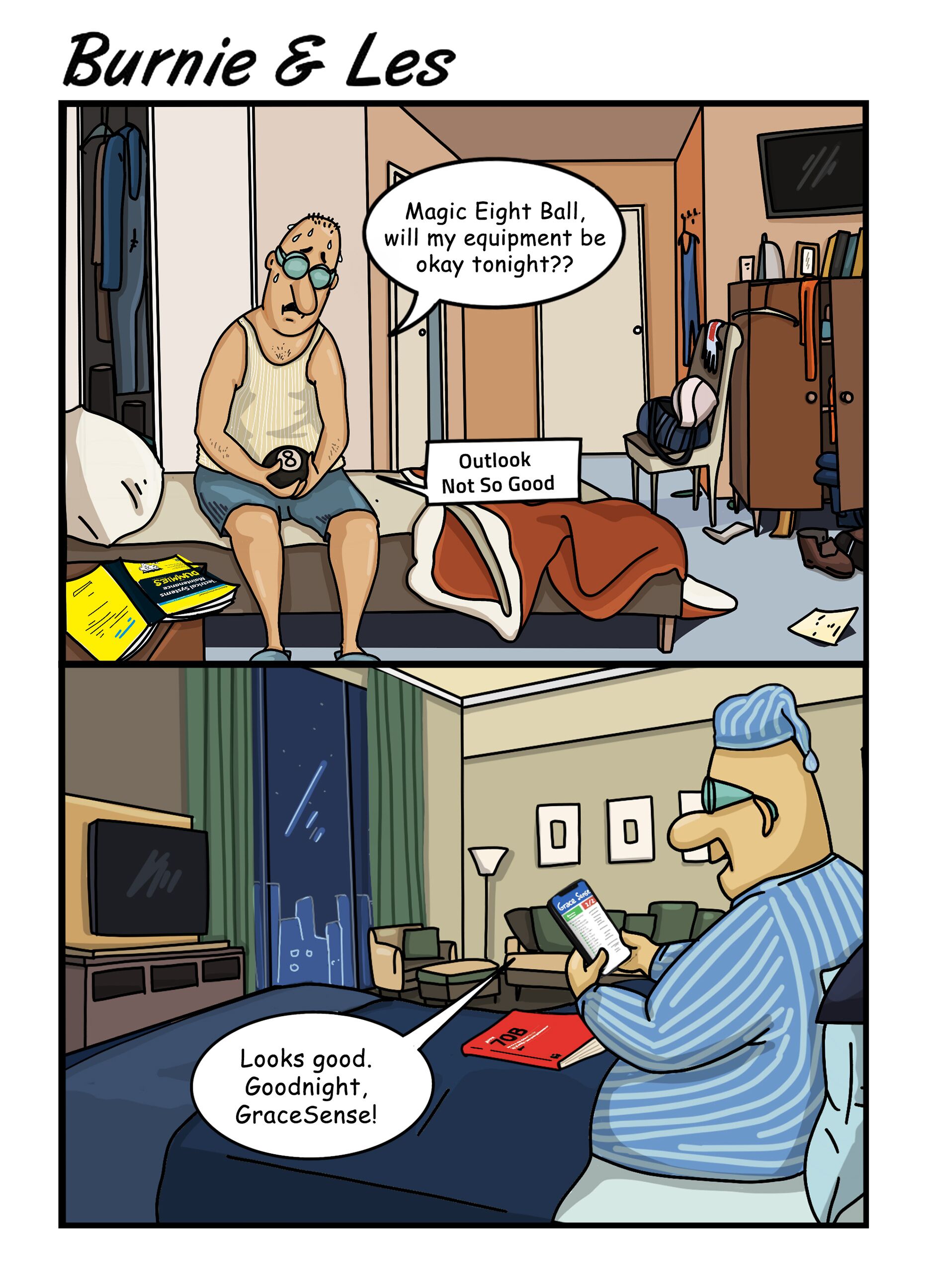 Expanding on the idea of remote monitoring and alert capabilities by the HSM, maintenance personnel in charge of asset health monitoring can sleep easy knowing their equipment is being continuously monitored by the GraceSense.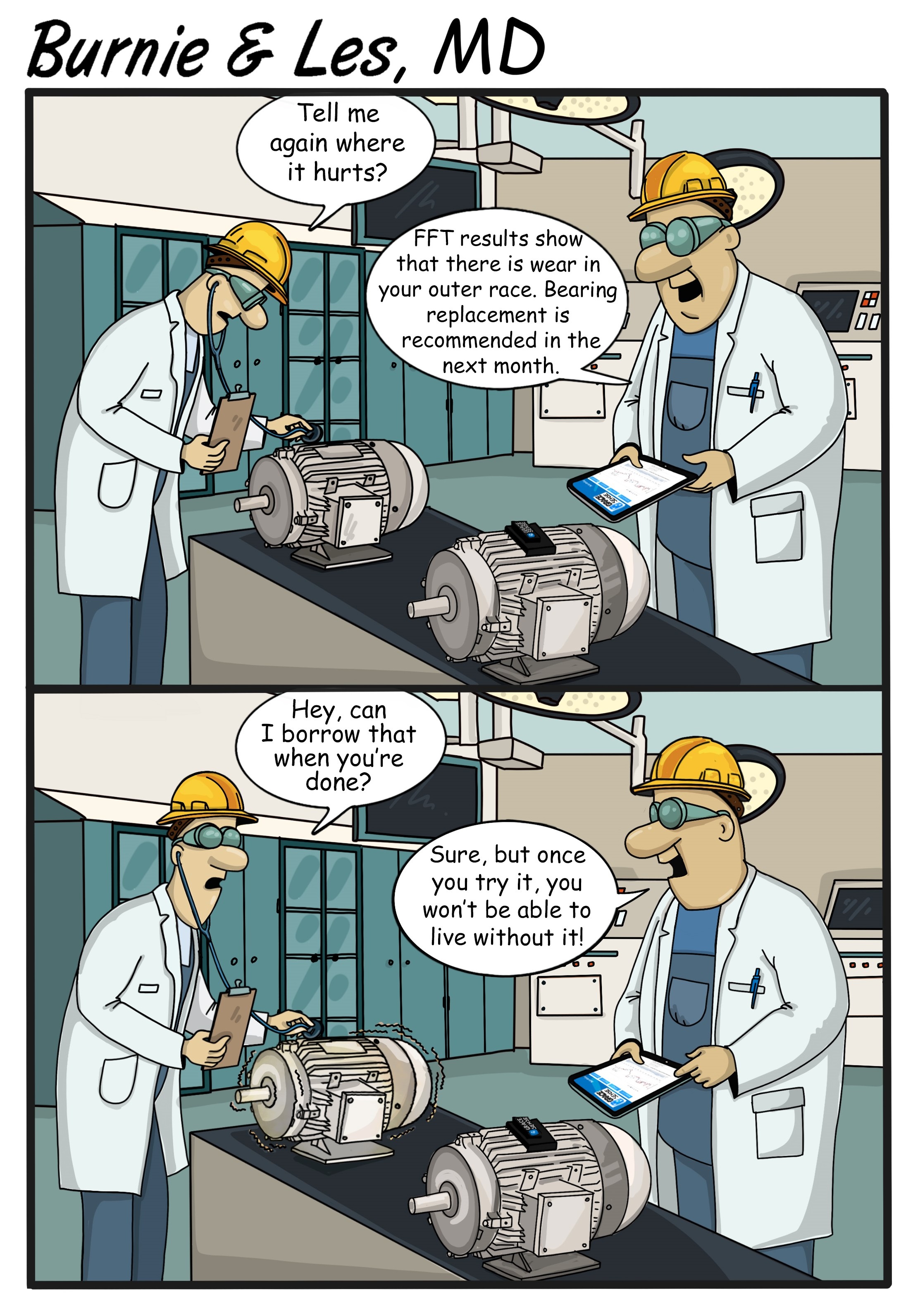 These analytics and data-driven insights remove the language barrier between you and your equipment. Not only will you be alerted when an anomaly occurs in a monitored asset, you'll also be provided with remediation instructions on how to best address the issue.
---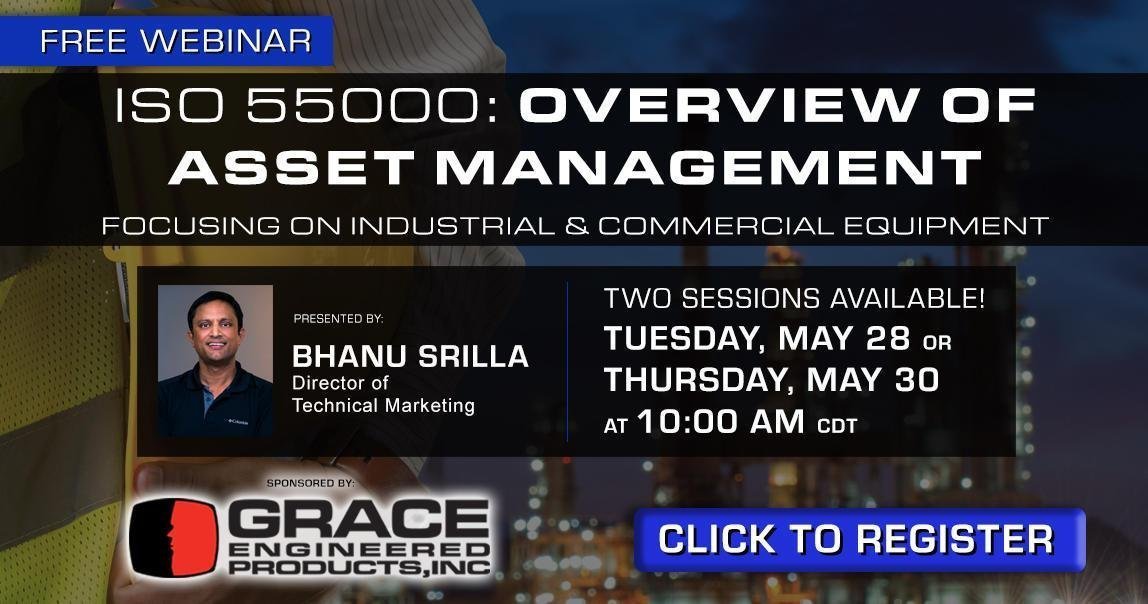 Registration is still open for next week's FREE Webinar: ISO 55000: Overview of Asset Management with a focus on Industrial & Commercial Equipment. Upon completion, attendees will receive a certificate of completion and 0.1 CEUs.
---
Enter the Grace Giveaway Raffle by clicking below
&
Have a great week!