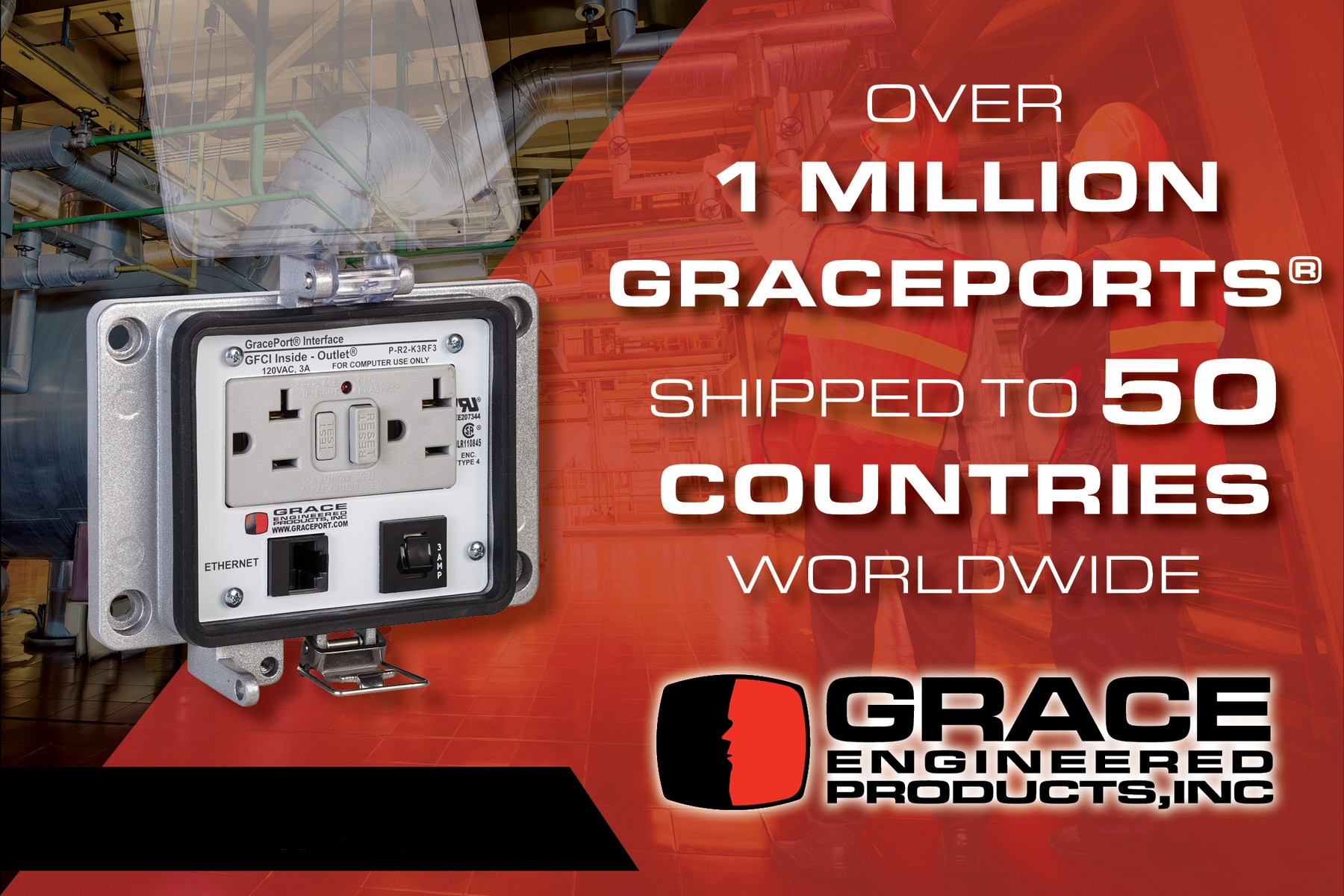 After many years of doing things the long, hard, and (most importantly) unsafe way, the Arc Flash Specialists, Burnie & Les, finally ordered a GracePort panel interface connector. Burnie was shocked at what it had to offer all this time. And like most facilities, they'd be carrying on without it for many years!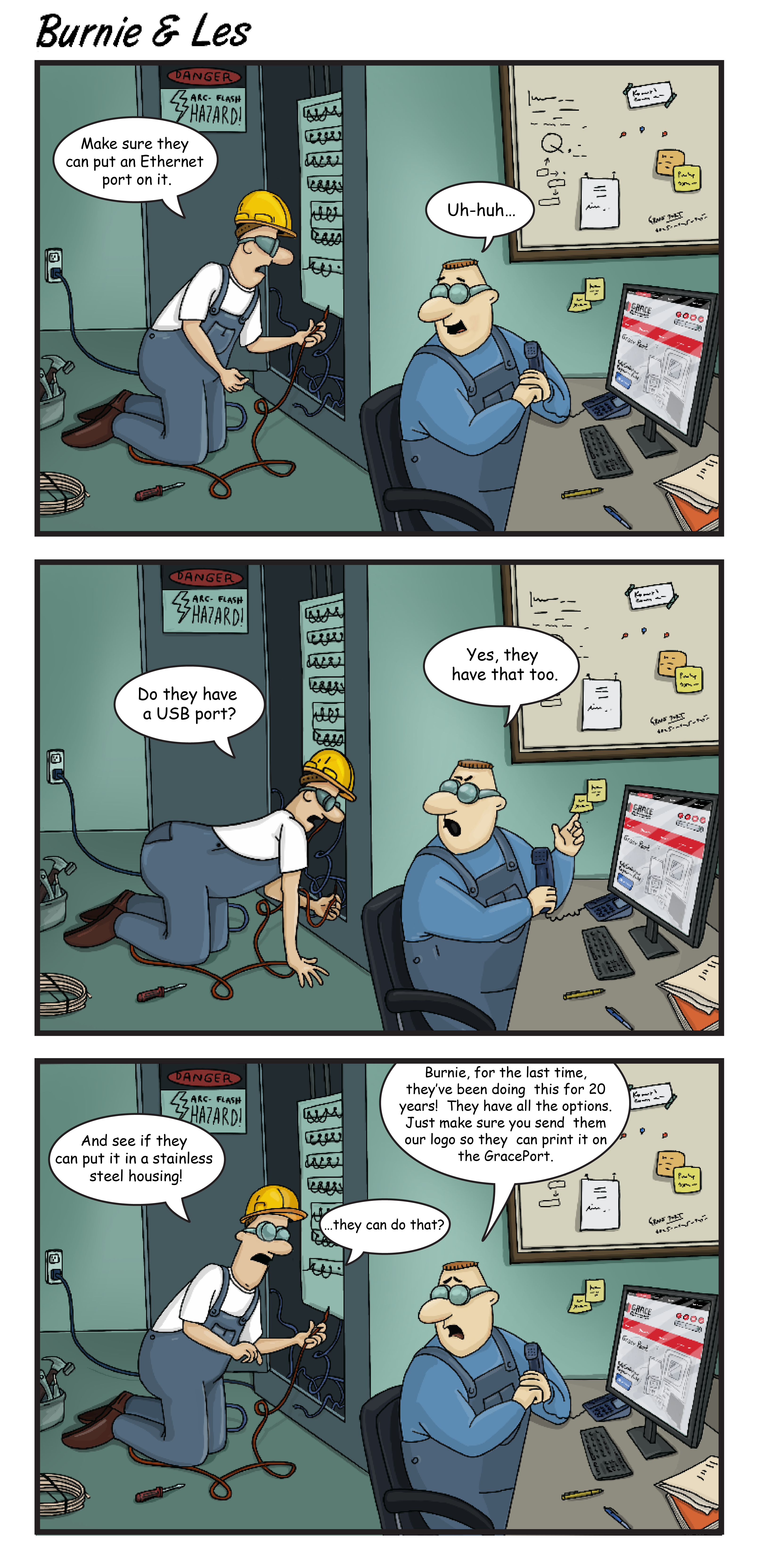 Les gave Burnie only one job; to send them their company logo image file, because we'll print your company logos, along with special text if requested, on the face of any GracePort for complete personalization. Somehow, bumbling Burnie managed to mess even that up. Send us your company logo image when you order a GracePort, but just don't leave a guy like Burnie in charge of sending us the image file!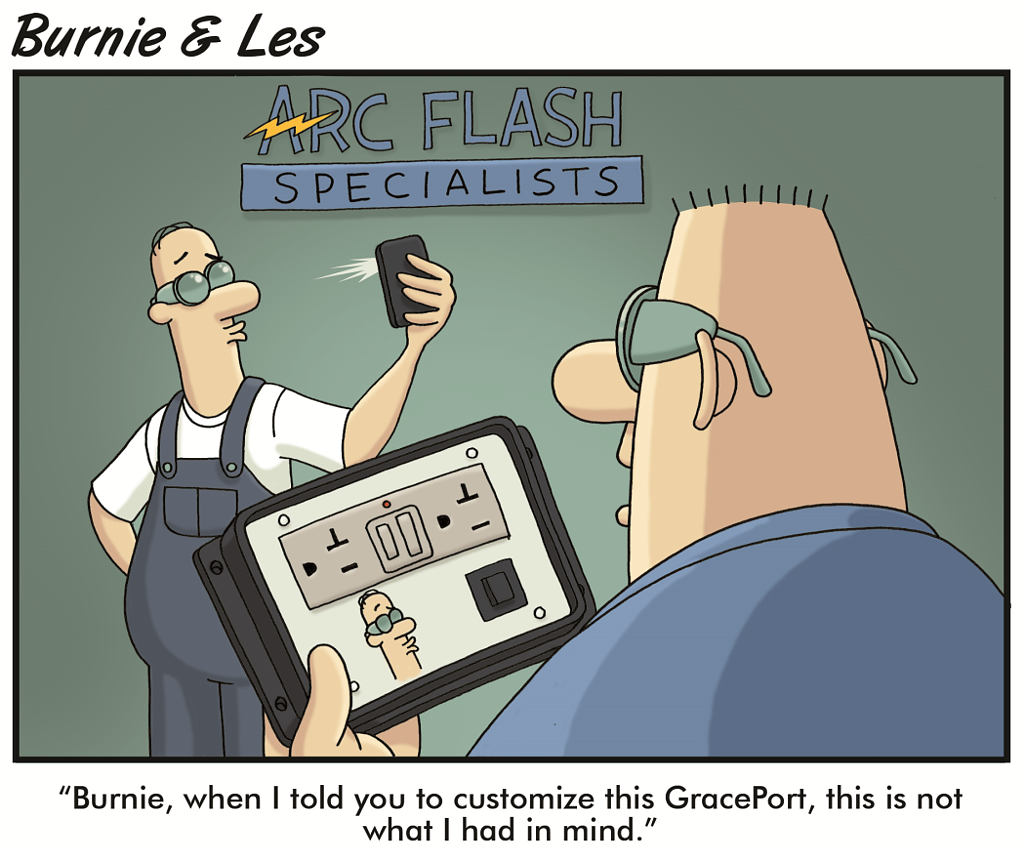 Imagine Burnie's surprise when he went to use the GracePort for the first time after years of doing it with the door open. Not only has their safety increased by keeping the panel closed, the task itself has become more efficient and quicker to perform with the addition of the GracePort. Burnie has also saved a fortune on chiropractic visits.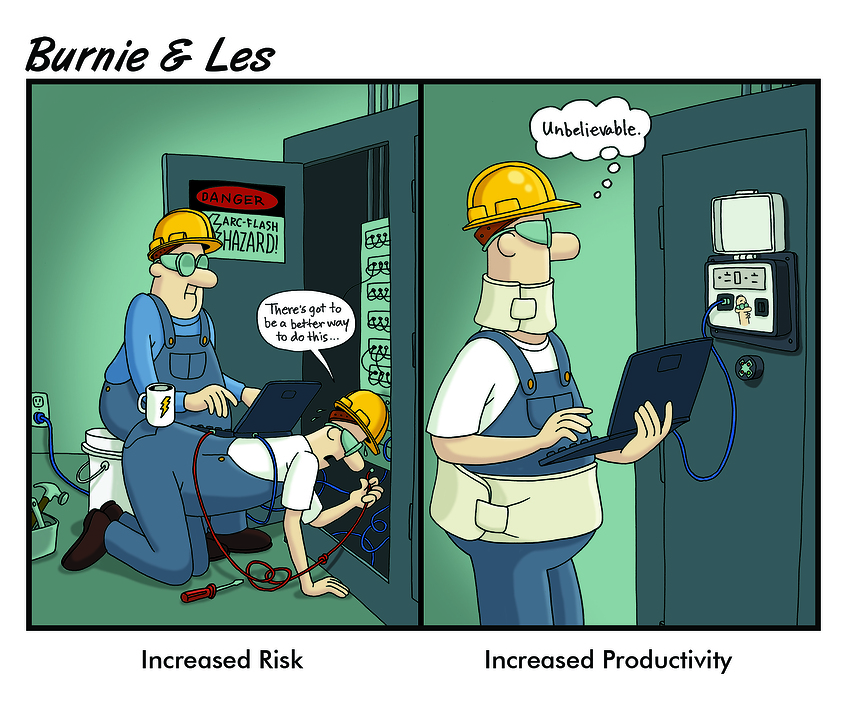 On their latest adventure, Burnie & Les were contracted to install a GracePort abroad. While Burnie was installing the GracePort he brought along, he encountered an issue with the power outlet. Burnie's probably never even left his hometown, so he had no clue that power outlets were different around the world.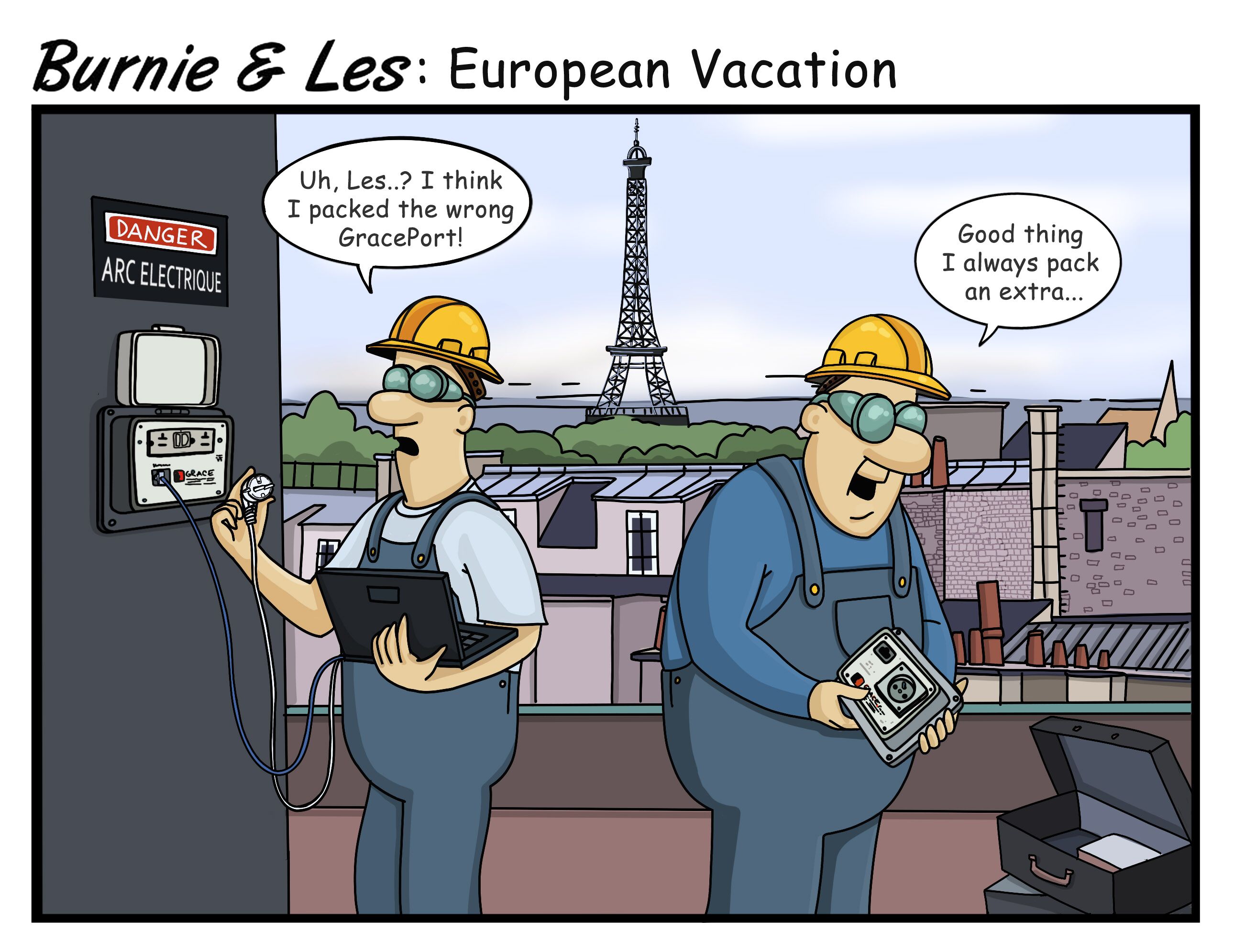 Fortunately, Les has been working with Burnie for awhile and knows when to have a backup plan and so does Grace. No matter where you are in the world, our fully customizable GracePort has international power options for any application.
---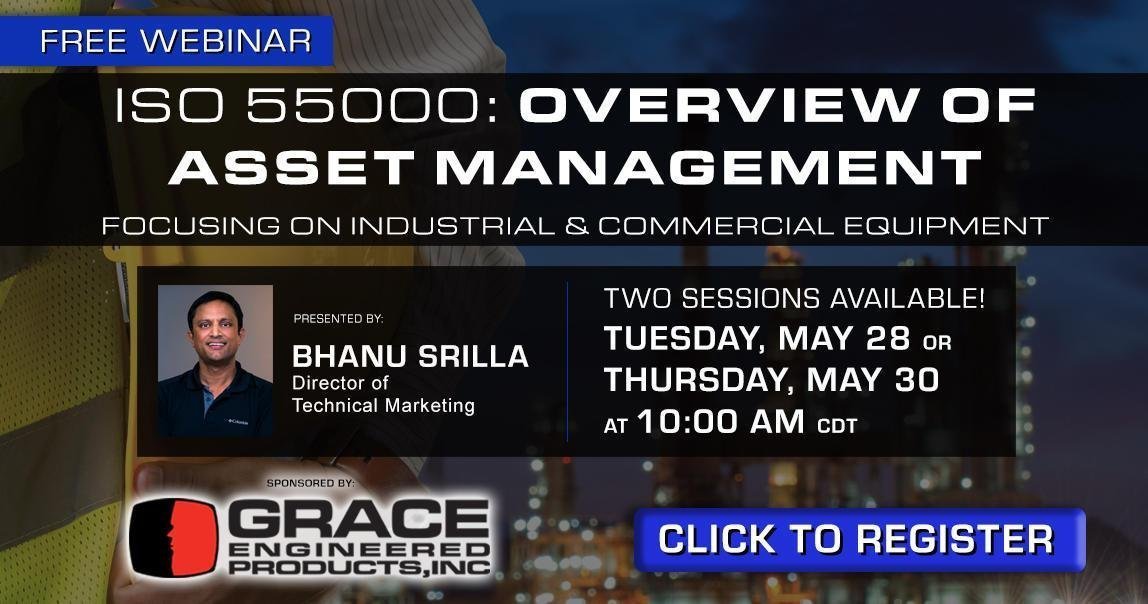 Registration is still open for our FREE May Webinar, ISO 55000: Overview of Asset Management with a focus on Industrial & Commercial Equipment. Upon completion, attendees will receive a certificate of completion and 0.1 CEUs.
---
Enter the Grace Giveaway Raffle by clicking below
&
Have a great week!