Much like our products, Grace Technologies is all about making connections. Since the pandemic began, we've found many ways to safely connect with our friends around the globe. For example, we've continued to put out monthly webinars with leading experts to educate on electrical safety and predictive maintenance topics. And if you're subscribed to our YouTube channel or follow us on LinkedIn, you may have noticed a substantial increase in content, including live streams and responding to your FAQs about our GracePorts, PESDs, and the GraceSense Predictive Maintenance System. In fact, most of the content we put out there is a direct result of hearing from you. So thank you for staying in touch throughout all of this. We're listening, and now we may be coming to a city near you!
This year, we've been safely getting back out into the world. Many trade shows have transitioned from virtual events back to the live and in-person tradition. This week and next, you can catch us at three shows in three different states. If you're planning on attending any of these shows, we're looking forward to seeing you there. If any of these are near you and you feel it is safe to travel, I've included registration links as well.
---
September 9, 2021: This week, we're exhibiting at Automation Express in Pewaukee, WI. Senior Regional Sales Manager, Dan Hebeisen, will be live and in-person to demonstrate our latest and greatest technologies. Automation Express is "Standard Electric's award-winning automation, safety, and plant maintenance trade show that highlights unique solutions for running a safer and more efficient business. Focusing on Industrial and Automation Standard Electric is a top-tier electrical and industrial distributor in Wisconsin, Illinois, and Indiana. Meet over 50 Industry Manufactures, attend over 10 technical training classes, and network with the Standard Electric Sales, Management, and Technical Solutions Team as well as industry specialists."
September 14-15, 2021: Next week, we'll be messing with Texas at IEEE PCIC in San Antonio. If you're attending, come by our executive suite, Room #2926, and meet with our Director of Technical Marketing, Bhanu Srilla. The IEEE PCIC conference "is an exchange of technical ideas – not a trade show – that brings together professionals with a common focus on electrical installations and safety. The PCIC Executive and Local Committees take great pride in providing a high-quality conference while keeping registration and participation costs reasonable."
September 15-16, 2021: Rockwell Automation is also back on the move and we'll be exhibiting at RAOTM in Atlanta next week. Stop by and say hello to Regional Sales Manager, Don Sparks, and our rockstar reps from IS/M serving the Southeast region of the United States. RAOTM Atlanta "brings a specialized event experience to your local market. Discover actionable solutions through educational sessions, hands-on labs, and exhibits from Rockwell Automation and members of the PartnerNetwork™."
---
We're looking forward to seeing old faces and making new connections at these upcoming events. However, if you have no plans to travel to these shows, we have other ways of coming to you. Below you will find a link to register with our upcoming webinar, Establishing an Electrically Safe Work Condition, presented by Charlie Miller, master electrician, business owner, author, educator, and talk-show host & Bhanu Srilla, CESCP, CMRP, and Director of Technical Marketing at Grace Technologies, Inc.
For Ovarian Cancer Awareness Month, we are hosting a Get Fit challenge as part of our Believe in the Cure charity initiative. Our objective is to help raise awareness and direct funds towards ovarian cancer research. More details on that are below as well.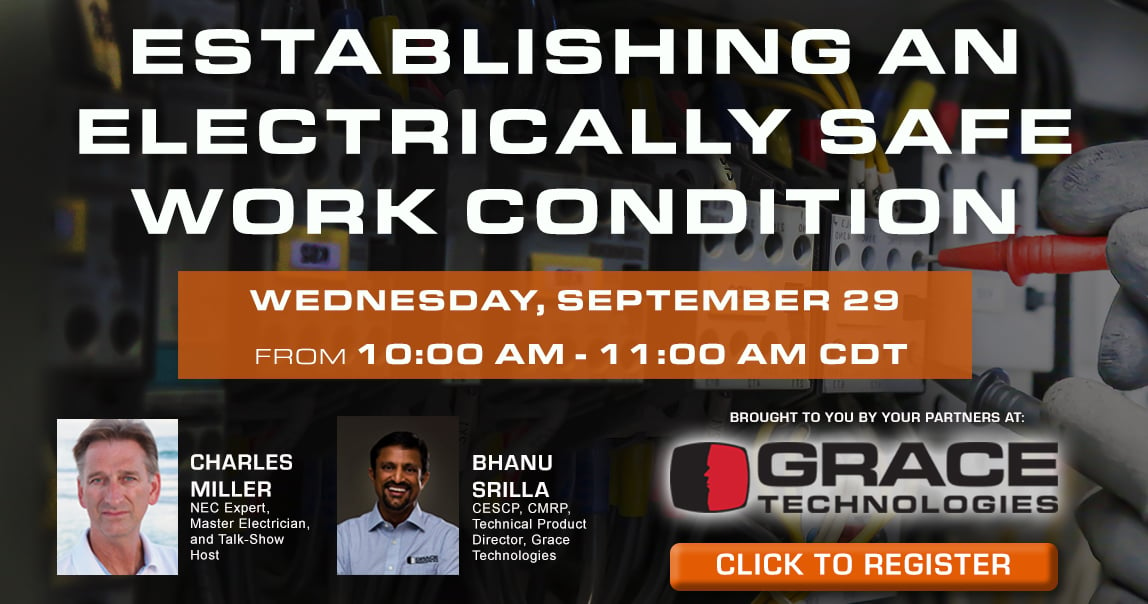 While Lockout/Tagout (LOTO) is essential in electrical safety, it is only one step in establishing and verifying an electrically safe work condition. There are eight steps in the process for establishing and verifying an electrically safe work condition. The steps shall be performed in the order presented in 120.5 of NFPA 70E, if feasible. Click here to register today!
Learning Objectives:
Recall the definition of an Electrically Safe Work Condition.
Explain the eight steps necessary in establishing and verifying an electrically safe work condition.
Identify some equipment where the visual verification step would be needed.
Summarize the process of testing for the absence of voltage.
Presenters: Charlie Miller, master electrician, business owner, author, educator, and talk-show host & Bhanu Srilla, CESCP, CMRP, and Director of Technical Marketing at Grace Technologies, Inc.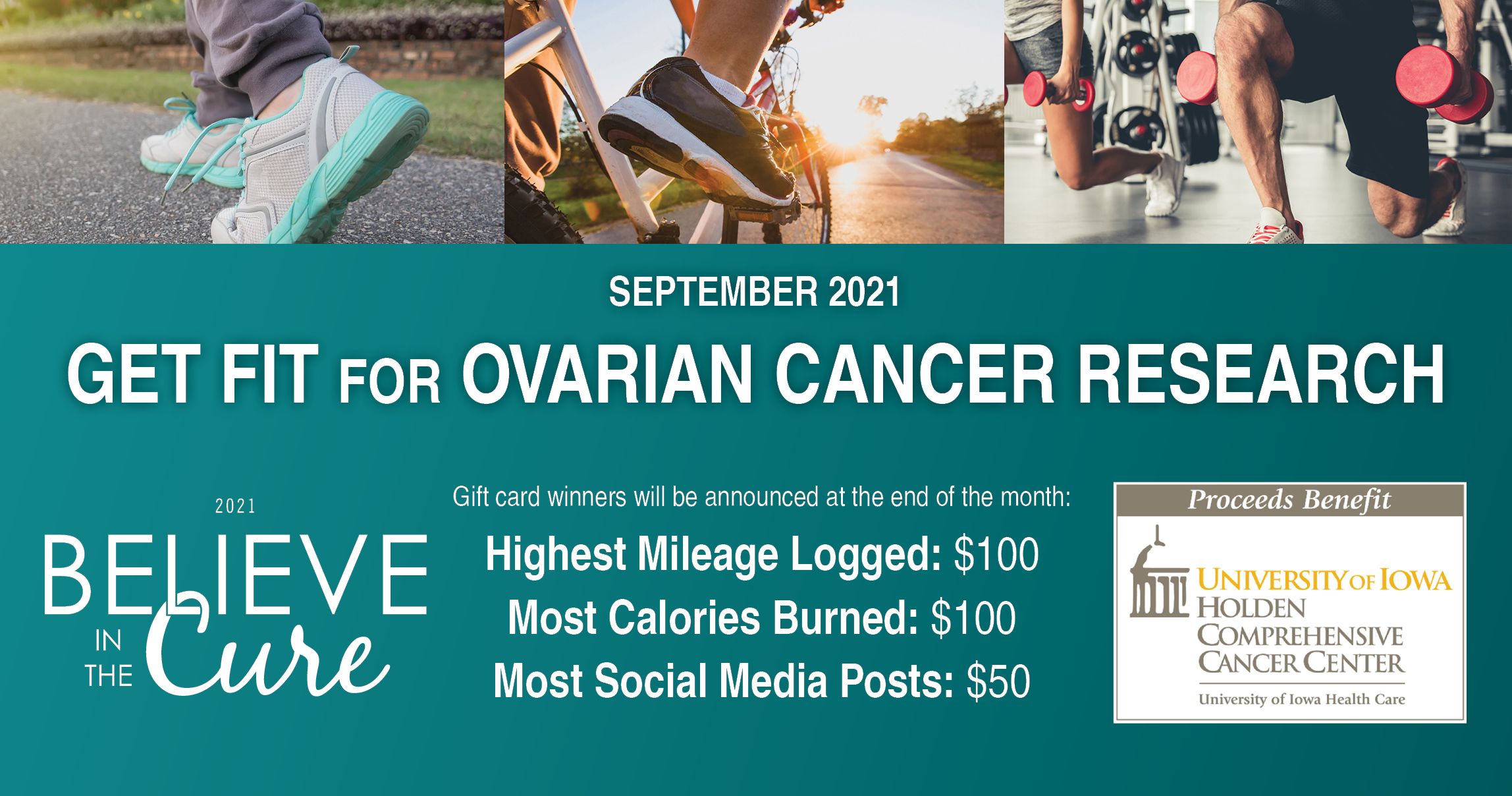 Winners will be selected for reaching designated milestones and awarded prizes for their efforts. Sign up today to Get Fit and help raise awareness and funds for ovarian cancer research:
Register:

Enter the Get Fit Challenge by ordering a Believe in the Cure shirt for $25 (proceeds will go directly to the University of Iowa Holden Comprehensive Care Center's ovarian cancer research).

Share:

Like the Believe in the Cure Facebook page and share your

Get Fit

Challenge participation and progress on social media to help spread the word!

Win:

Keep a log of your activity and email it to NSchiltz@GraceTechnologies.com at the end of the month to win prizes.
For just an average of three to five miles a day, you may qualify for the following fitness goals and prizes:
GOALS: Walk or Run for a total of 100 Miles (or) Bike for a total of 150 Miles (or) Burn at least 10,000 Calories
PRIZES: Highest mileage logged: $100 gift card, Most calories burned: $100 gift card, Most social media posts: $50 gift card
---
Stay Safe & Have a Great Week!