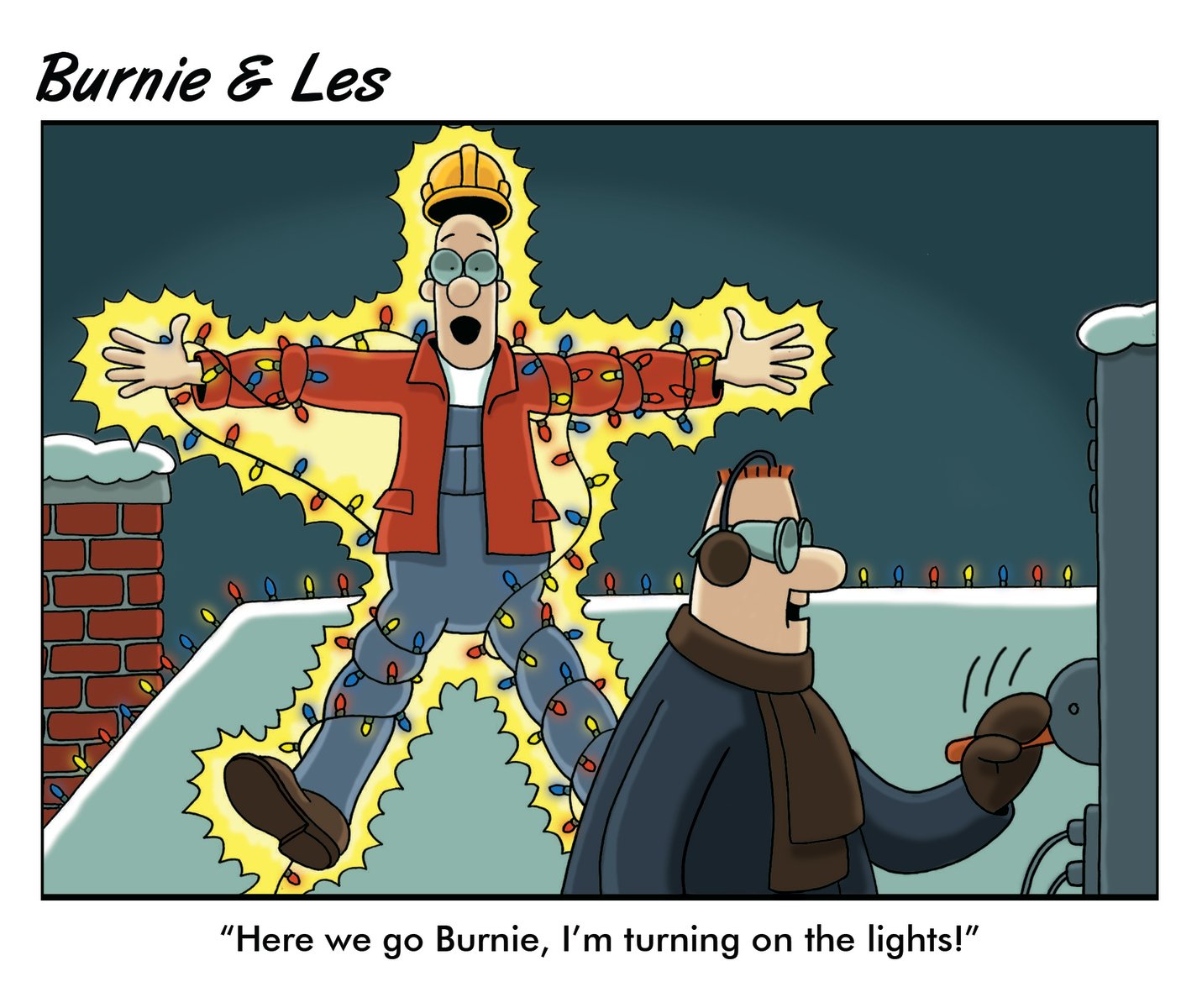 Merry Christmas, everyone! Even though our offices are closed, the blog must go on. We hope your home and Christmas tree are as bright as Burnie is today! Our cartoon characters joke about getting shocked all the time but the reality is much more serious than fiction. We'll come back to that in just a moment...
Last week, we celebrated Christmas at our office, exchanged our Secret Santa gifts, and played festive games. Check out the recap below: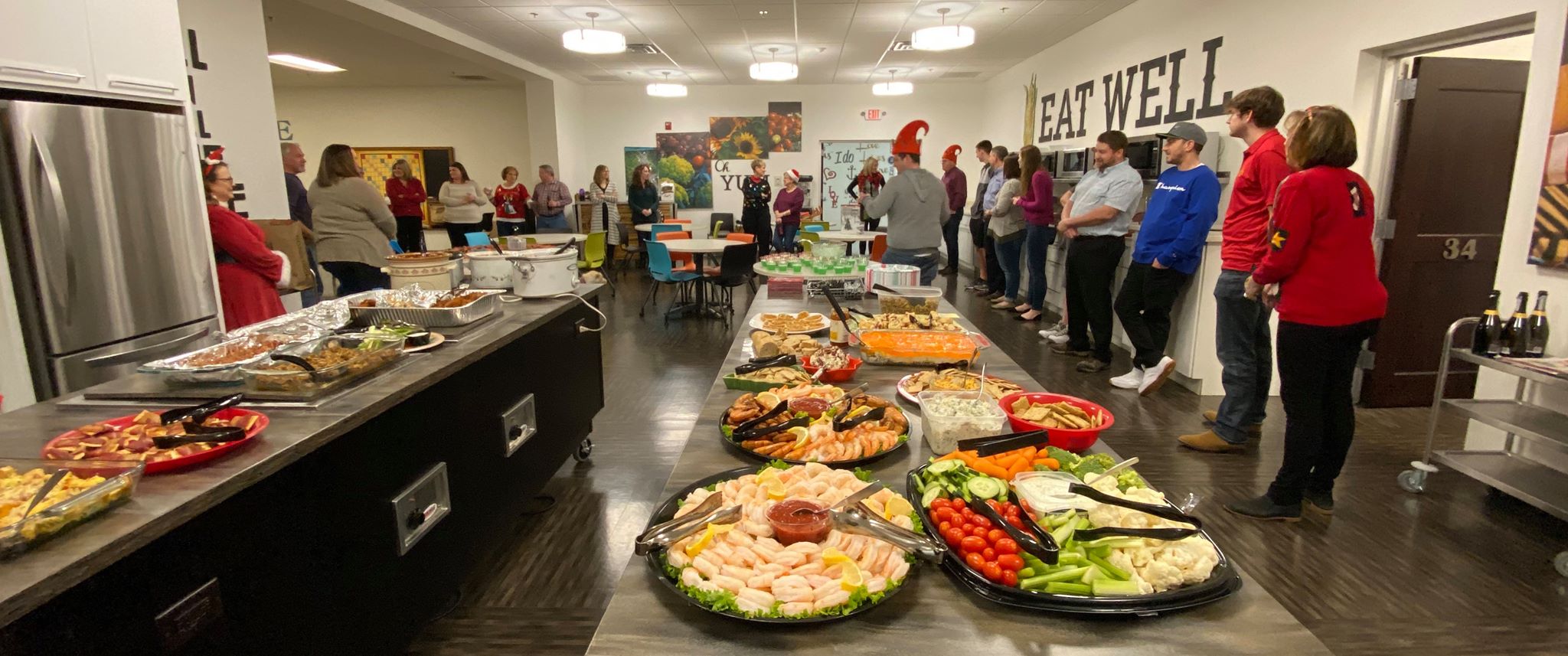 Food & Drinks? Check.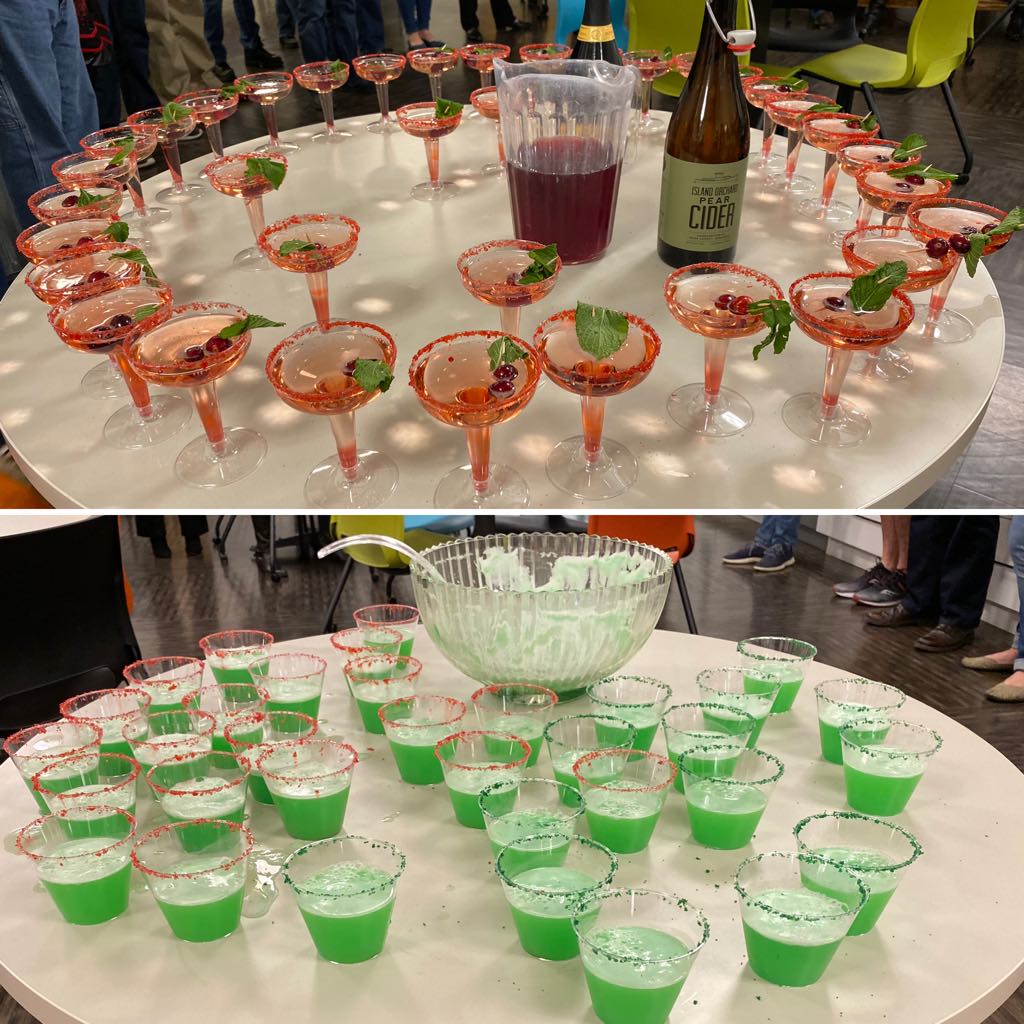 Very festive drinks, I might add...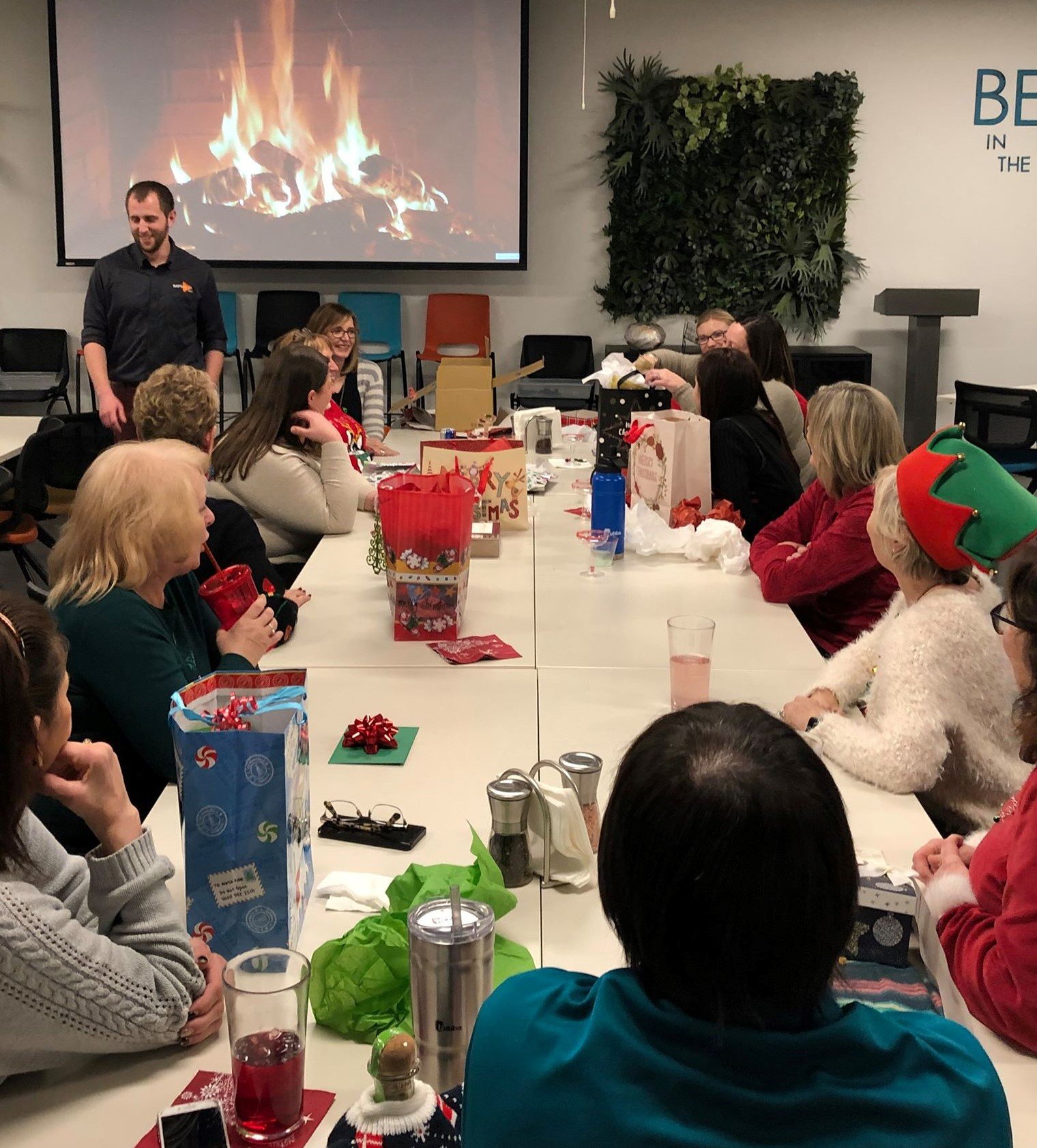 Feels like Christmas morning in here.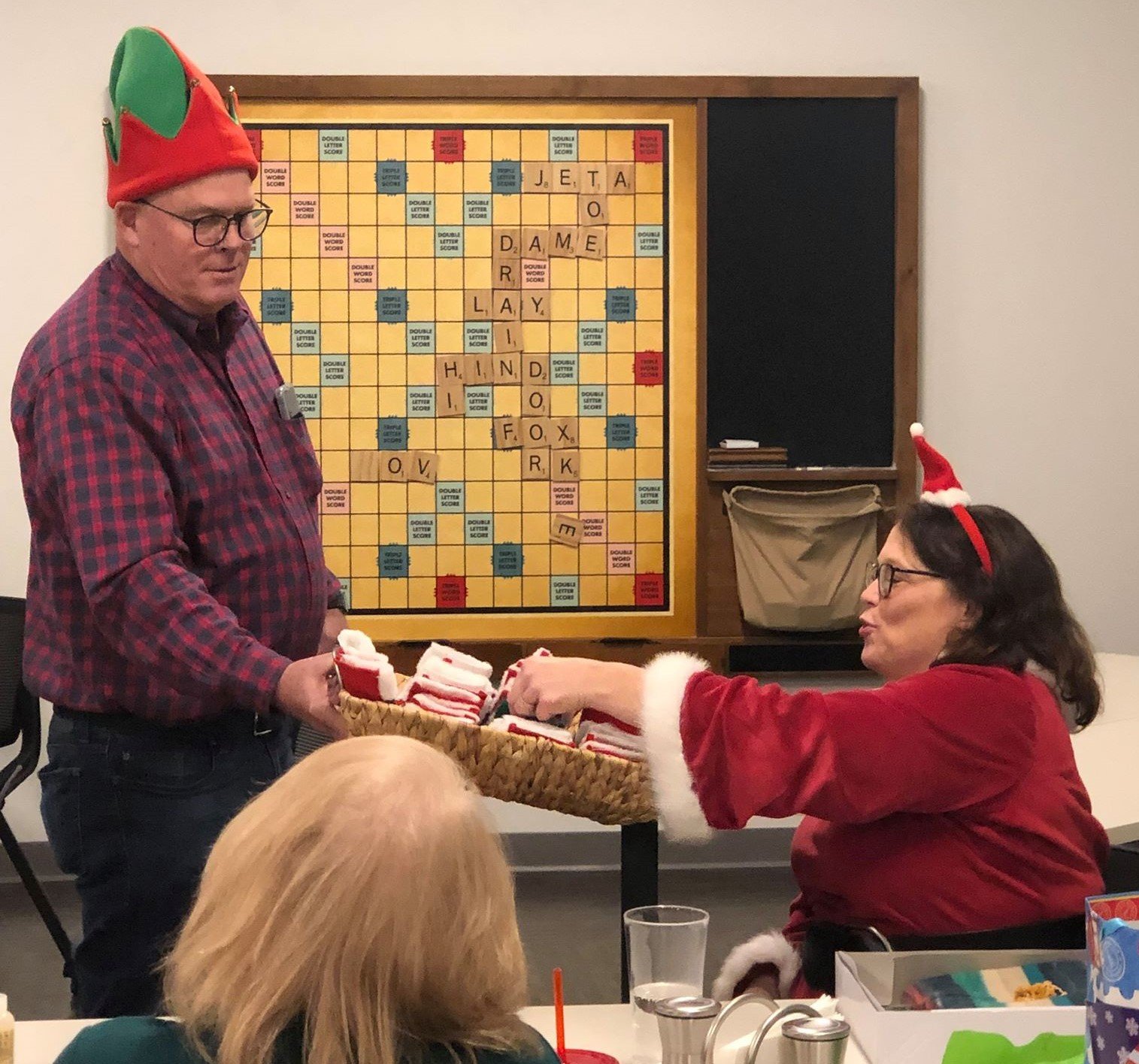 Santa's helpers!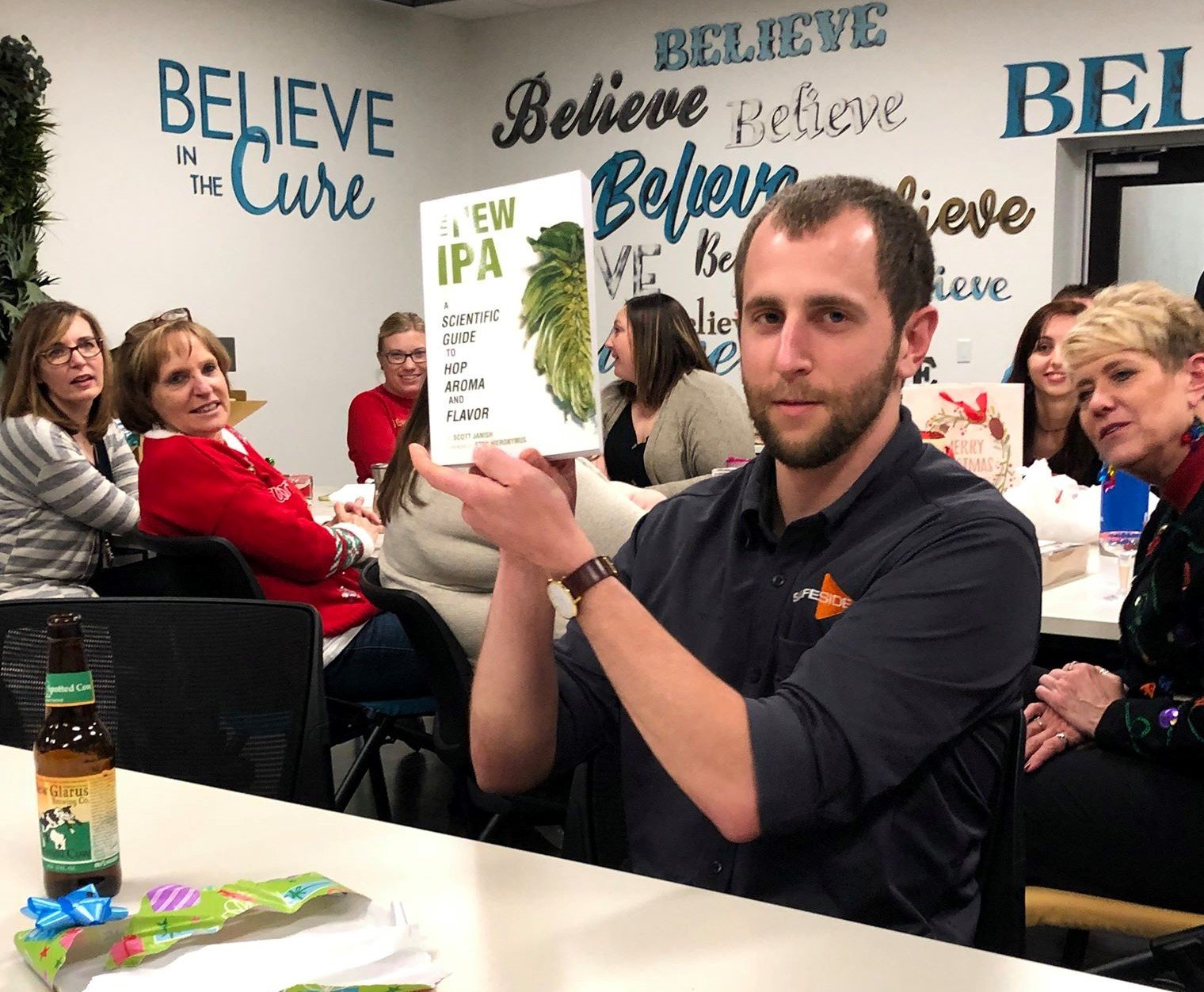 Bryce "Brewer" got a book about beer.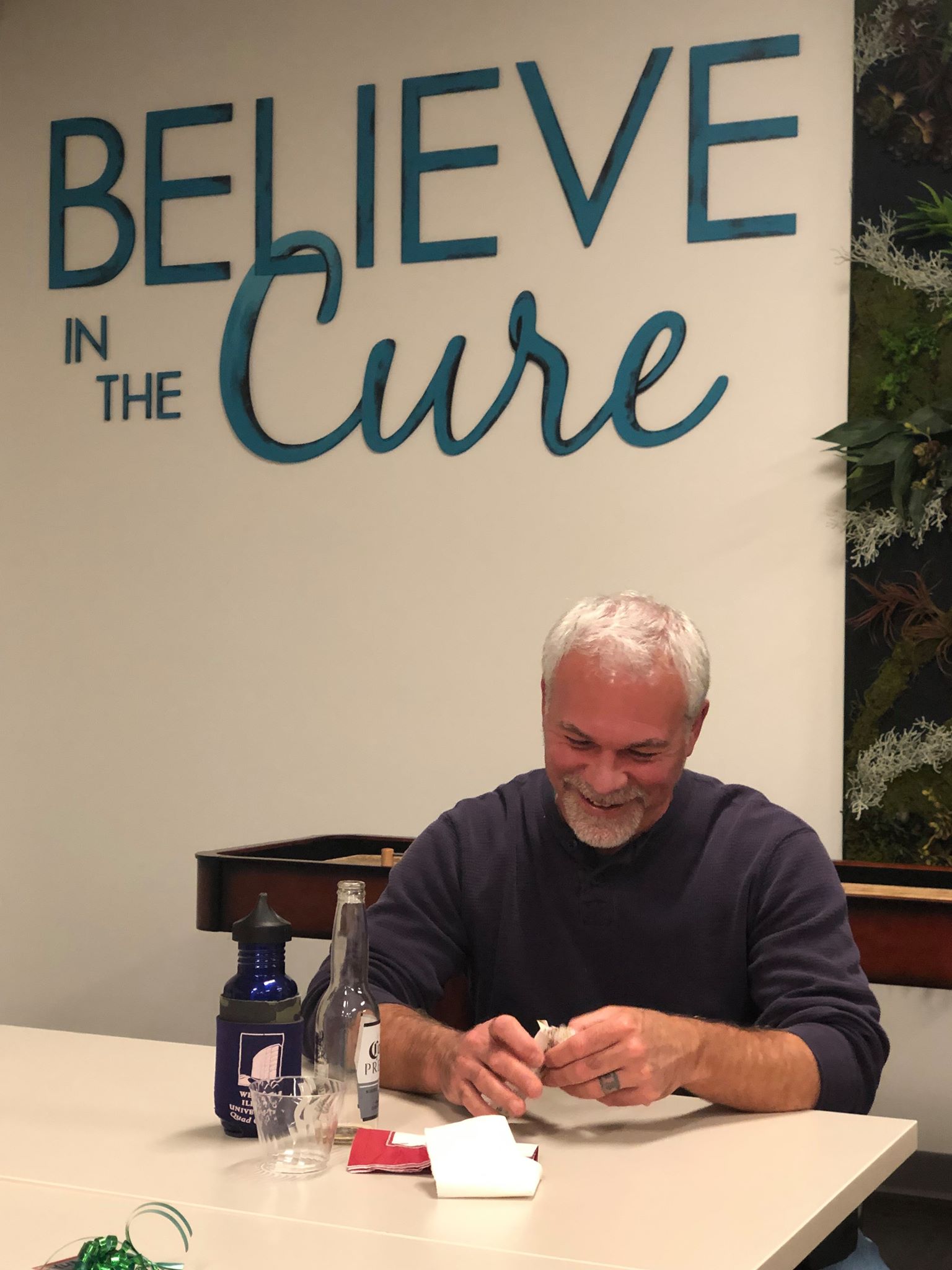 And Kevin's just happy to be here!
(I actually don't know what he got but wanted to rhyme it with the last caption)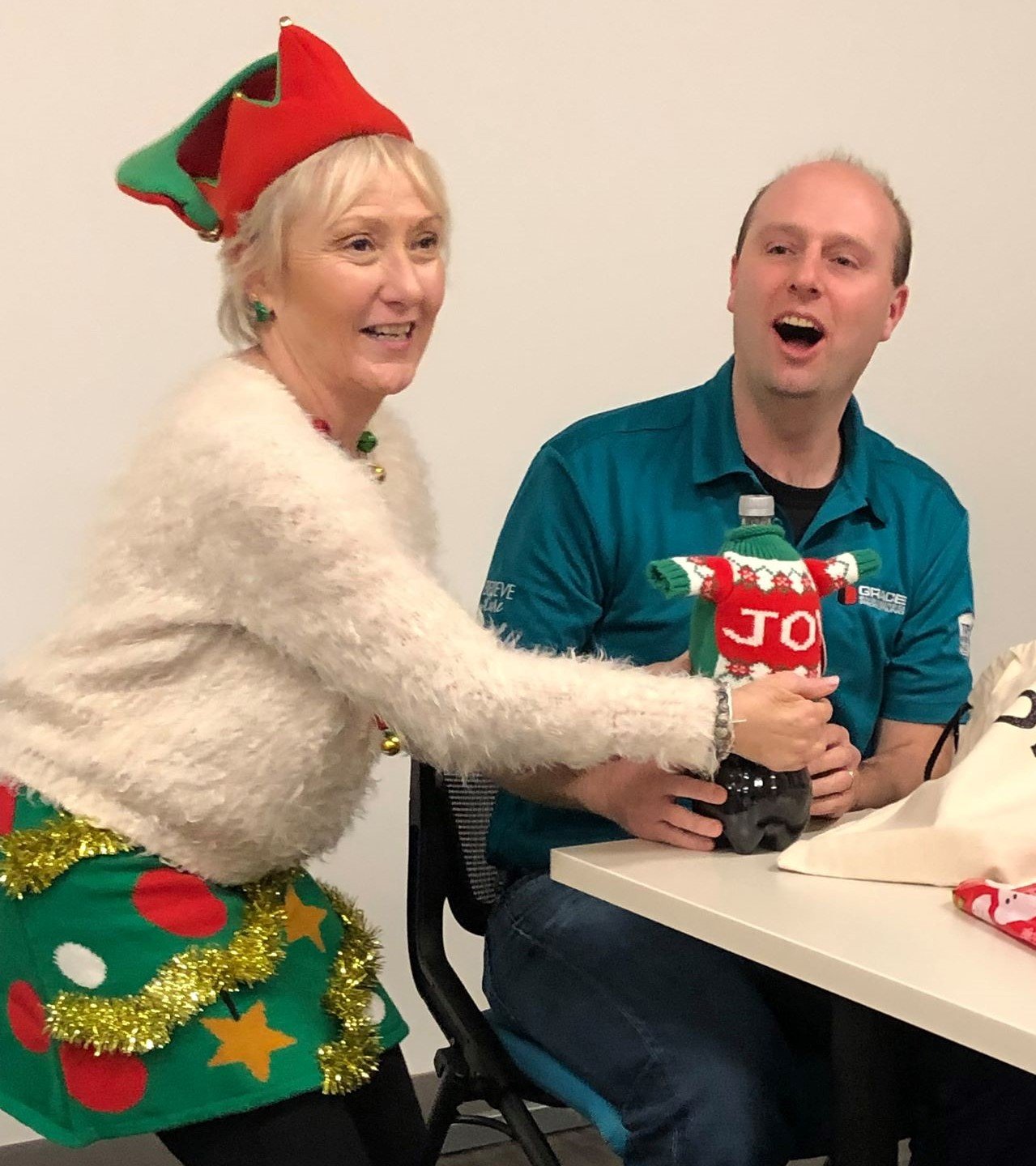 Jane was Andy's Secret Santa and it's no secret that he LOVES Diet Coke...
I think she's a Pepsi gal which is why it was covered with a Christmas sweater.
Alright ya'll, with that out of the way I figured we can share a fun and relevant Christmas story. So gather 'round the HUMPDAY fireplace as we tell you about the history of electricity's role in Christmas...
Did you know the tradition of lighting your Christmas tree goes back to the mid-1500s? Protestant reformer Martin Luther wished to illustrate the winter nighttime starry nights upon evergreen trees. Back then, people used wax candles to illuminate their Christmas trees and nearly every year there were the inevitable stories of these beautiful and literally lit Christmas trees causing devastating fires to the homes they inhabited.
In 1882, a New Yorker by the name of Edward Hibberd Johnson freshened up the age old tradition by using electric lights to decorate his tree. This was just three years after Thomas Edison demonstrated the first practical lightbulb. Johnson just so happened to be one of Edison's chief engineers and vice president of the Edison Electric Company. He was credited with reducing risk and saving lives for his implementation of electricity in lieu of candle lit Christmas trees.
1904 GE ad
Harnessing the power of electricity started as a way to improve and even save lives. What once brightened our world to a new age has also imposed us significant risk to this very day. Our mission at Grace is always to help people make it home from their jobs so they can all be surrounded by loved ones on days like today.
From all of us at Grace this holiday season, we would like to wish you a very Merry Christmas!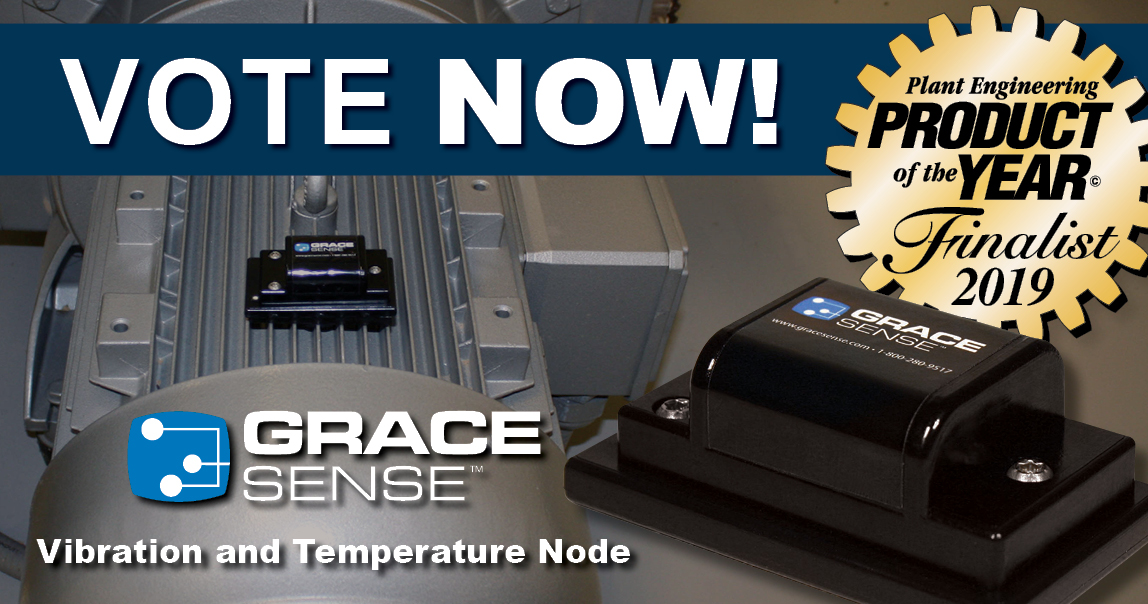 We submitted our GraceSense Vibration & Temperature Node to the Plant Engineering 2019 Product of the Year program and we're very excited to announce that we've been nominated as a Finalist! Click here to vote for us.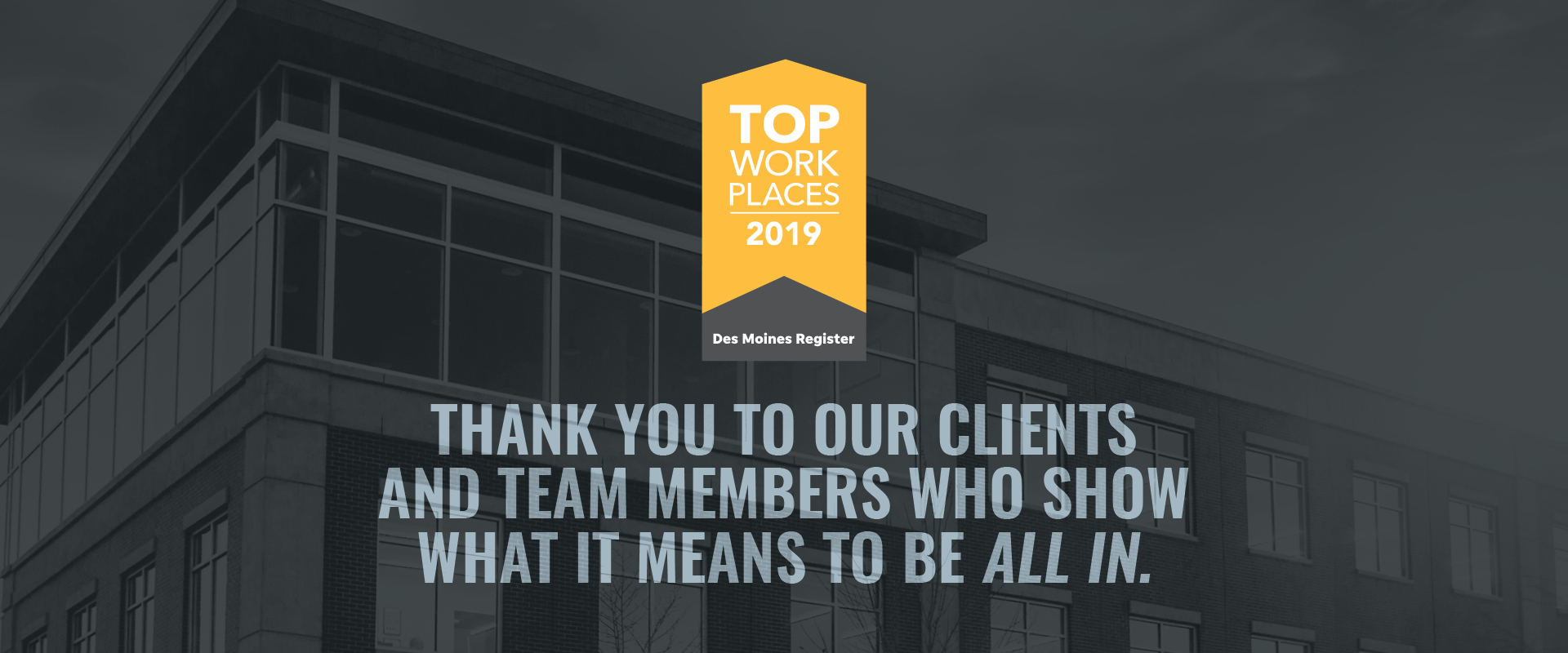 We're looking for talented individuals seeking a career in the IIoT field. We have three new openings: IIoT Field Application Engineer, IIoT Application Technician, & IIoT Software Engineer. Join an Iowa Top Workplace by applying on our Career Page.
For the Holiday Season, you can give to Ovarian Cancer Research on behalf of Believe in the Cure by clicking below...
&
Please have a very Safe and Merry Christmas!