We will be attending the virtual event for the Society for Maintenance and Reliability Professionals (SMRP) 28th Annual Conference next week! Stop by our booth on Tuesday, October 20 from 3:30-4:30 PM (CDT) for our live exhibit session. We'll have a live chat where you can interact with our sales team as well as a resource tab where you can find all of the latest and greatest Grace Technologies content. We're looking forward to our virtual connections!
If you're a frequent trade show attendee within our industry and miss all the travel and networking from these events, trust us, the feeling is mutual. Since the beginning of the year, we've exhibited at just one out of over twenty planned, in-person trade shows which makes us all the more excited when a virtual event like SMRP comes along. Fortunately, we can still find innovative ways to connect and share what we've been working on this year.

As a maintenance and reliability centric networking event, SMRP is the perfect opportunity to showcase our GraceSense line of IIoT smart devices. Our Predictive Maintenance System provides a complete end-to-end solution with wireless asset condition monitoring, alarming, and advanced analytics to improve productivity and eliminate downtime. Once deployed, the wireless Vibration and Temperature Nodes insightfully monitor vibration and temperature to predict health on any rotating equipment.

For continuous temperature monitoring, the GraceSense Hot Spot Monitor identifies potential hot spots to enable users to predict the failures in electrical equipment such as low, medium, and high voltage switchgear transformers, and circuit breakers. The Hot Spot Monitor tracks and stores temperatures from each connection point as little as once each day or as much as once each minute and never requires calibration.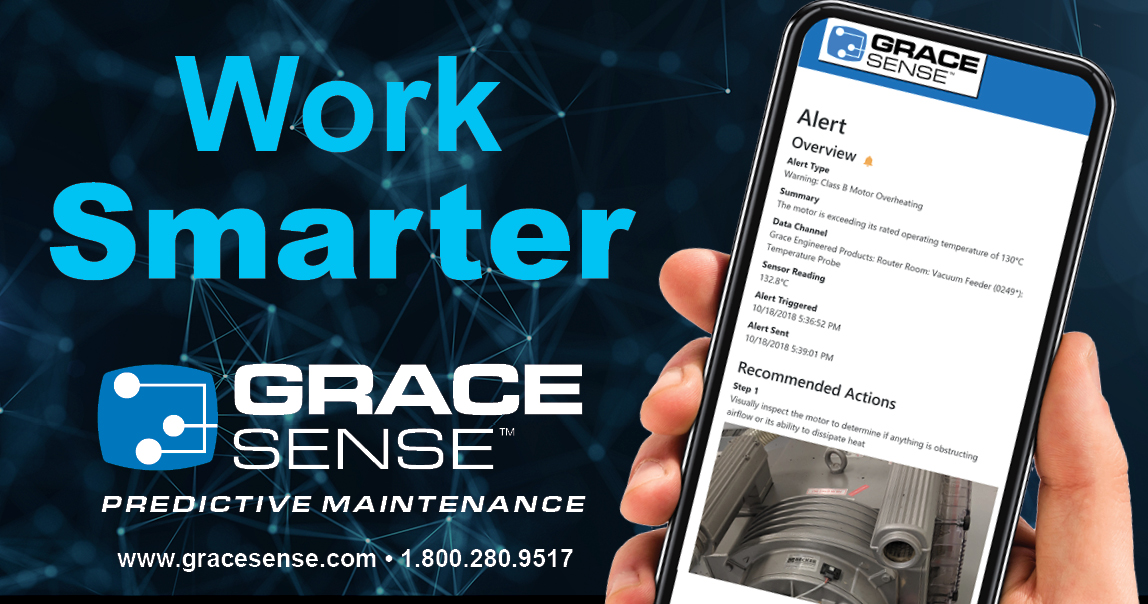 All of this data is sent to the cloud or hosted on a local server through our CloudGate (WiFi, LTE) or ControlGate (EtherNet/IP™, MODBUS TCP/IP) to be displayed on our web application, the Maintenance Hub, which provides real-time asset status using dashboards, plot trends, and analytics. The Hub will also display system information, generate reports, and issue alerts via SMS and email containing actionable step-by-step remediation instructions.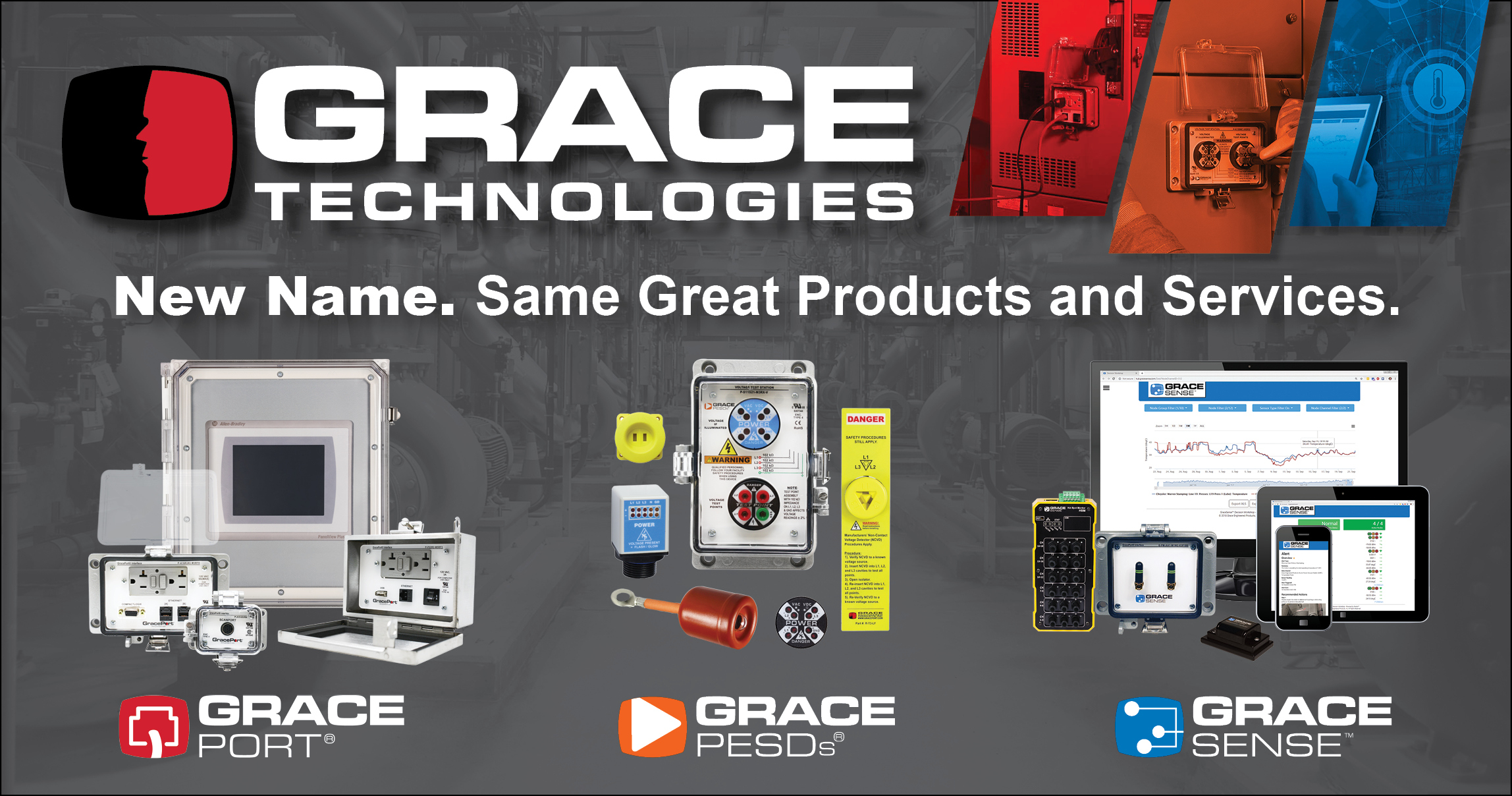 There's plenty of NEW at Grace Technologies this year, other than our official name change. To learn more about what's new with GraceSense, as well as our GracePort and GracePESDs product lines, you can register to attend SMRP by clicking here (members receive a discount). If you already plan on attending, be sure to stop by our booth! Conference registration includes access to all of the track sessions on Tuesday, October 20 and Wednesday, October 21, as well as the virtual exhibit hall where you can visit our booth online. We hope to see you there!
About SMRP: The Society for Maintenance & Reliability Professionals (SMRP) is a nonprofit professional society formed by practitioners to develop and promote excellence in maintenance, reliability and physical asset management while creating leaders in the profession. SMRP provides unparalleled value for individual practitioners and professionals looking to expand their knowledge and skills and build more business connections with others. SMRP is the premier asset management resource for companies looking to improve their processes and procedures.

SMRP provides ANSI-accredited certification programs to validate the skills of practitioners and give them an edge when applying for jobs in maintenance and reliability.

Join SMRP's community of over 7,000 members worldwide and take advantage of all of the membership benefits including: international affiliations, domestic public and private partnerships, educational opportunities, the SMRP Library, Solutions magazine, networking events around the U.S., local chapters and shared interest groups.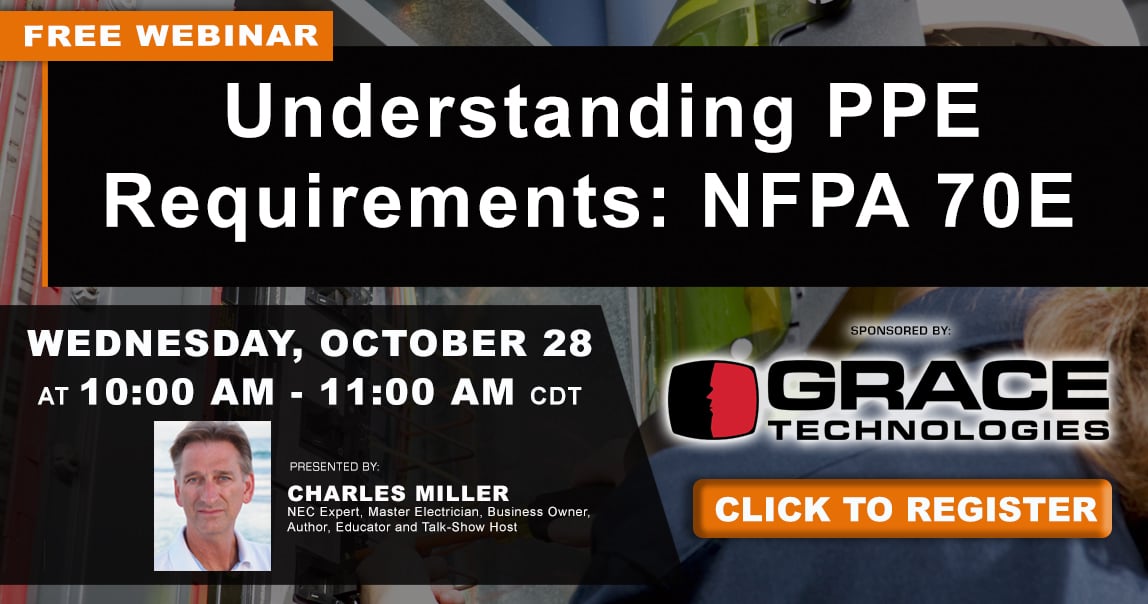 Upcoming Webinar: Registration is now open for our next FREE webinar! "Understanding PPE Requirements: NFPA 70E" is worth 0.1 CEU for those attending the live broadcast with NEC Expert, Master Electrician, Business Owner, Author, Educator, and Talk-Show Host, Charles Miller. Click here to register!
About this Webinar: When risks associated with electrical hazards are not adequately reduced, employees shall be provided with, and shall use, protective equipment designed and constructed for the specific part of the body to be protected and for the work to be performed. Some of the provisions discussed will pertain to rubber gloves with leather protectors, arc-rated gloves, arc-rated face shields and arc flash suit hoods, arc-rated balaclavas, arc-rated clothing, arc-rated outer layers, hearing protection and eye protection.
The Factory Futurist Podcast

Don't miss the incredible connections and conversations being made on the Factory Futurist podcast with Drew Allen. Be sure to check out our latest episode. New episodes coming soon!
Subscribe to the Factory Futurist podcast:
Google Play
iTunes Podcasts
Stitcher
TuneIn
iHeartRadio
---
Stay safe and have a GREAT week!