I like when our weekly blog lands on a holiday, but sadly we missed it by one day this week. So on today's unremarkable date of 2/23/22, let's make up for it by talking about some other exciting dates coming up. Our 2022 trade show calendar is about to kick off and we're excited to demonstrate our new electrical safety and predictive maintenance solutions! Our upcoming exhibit at Werner Electric University will also include a technical session with Grace CTO, Andy Zimmerman. Check out the details below: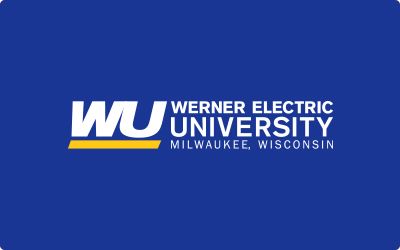 Date: March 2, 2022
Location: Milwaukee, WI | Potawatomi Hotel & Casino
Info: Attendees will have access to the latest industry information and be able to connect with product experts. We invite estimators, electricians, project engineers, owners, control engineers, designers, maintenance professionals, facility managers, and production managers to attend this low-cost training event.
Attend our Technical Session: Using Sensor Technology and Data Insights to Enhance Plant Safety, Reliability, & Productivity - Presented by Grace Technologies CTO, Andy Zimmerman
Human errors, unmaintained equipment and unplanned maintenance are the major causes for safety incidents at facilities. This session will delve into specific applications where wireless technology and remote monitoring can help facility maintenance personnel to move away from unsafe work practices, reactive mode and optimize proactive maintenance to complement their safety and maintenance. If you're attending Werner Electric University, you can add the session to your agenda here.
Date: March 2, 2022
Location: Jacksonville, FL
Info: Participating in the Electrical Safety Workshop (ESW) means you will find yourself in the company of people who share a passion for advancing the state of the art in electrical safety. You will hear viewpoints from diverse perspectives. People from different industries, from science and medicine, from electrical technology companies, from safety professionals, from government regulators, and from people from countries other than yours. If you're attending, stop by booth #209 and check out our demos!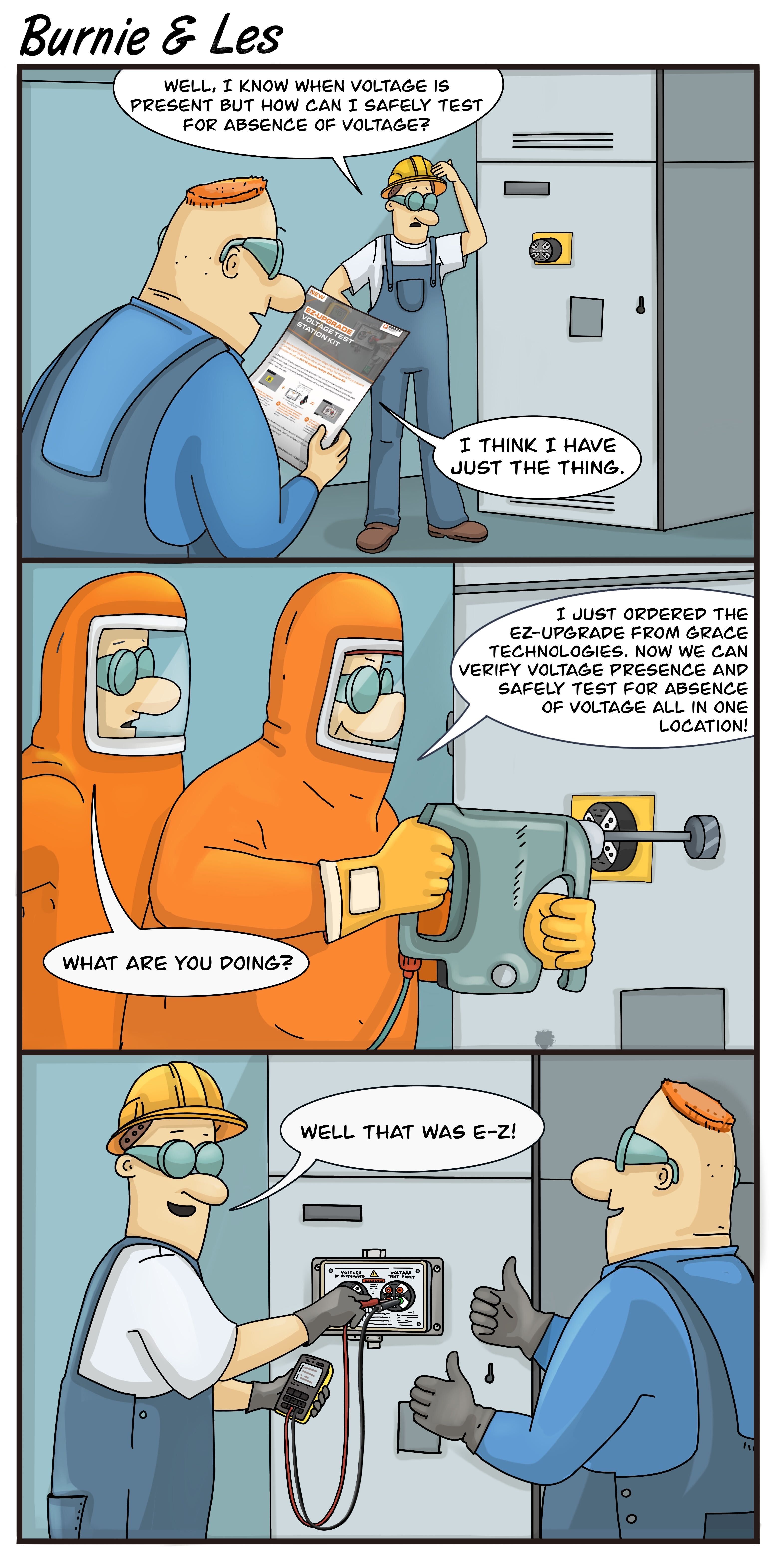 The most exciting part about attending trade shows each year is sharing what's new with Grace Technologies. This year, we have created a special kit for R-3W voltage indicator users that, as you can see, Burnie & Les have recently installed. With the new EZ-Upgrade Voltage Test Station Kit, you can easily upgrade your standalone Voltage Indicator (R-3W Series) or Safe-Test PointTM (R-3MT Series) into an all-in-one Voltage Test Station or a labeled combination unit.
Request a sample below and check out the sales flyer for more details!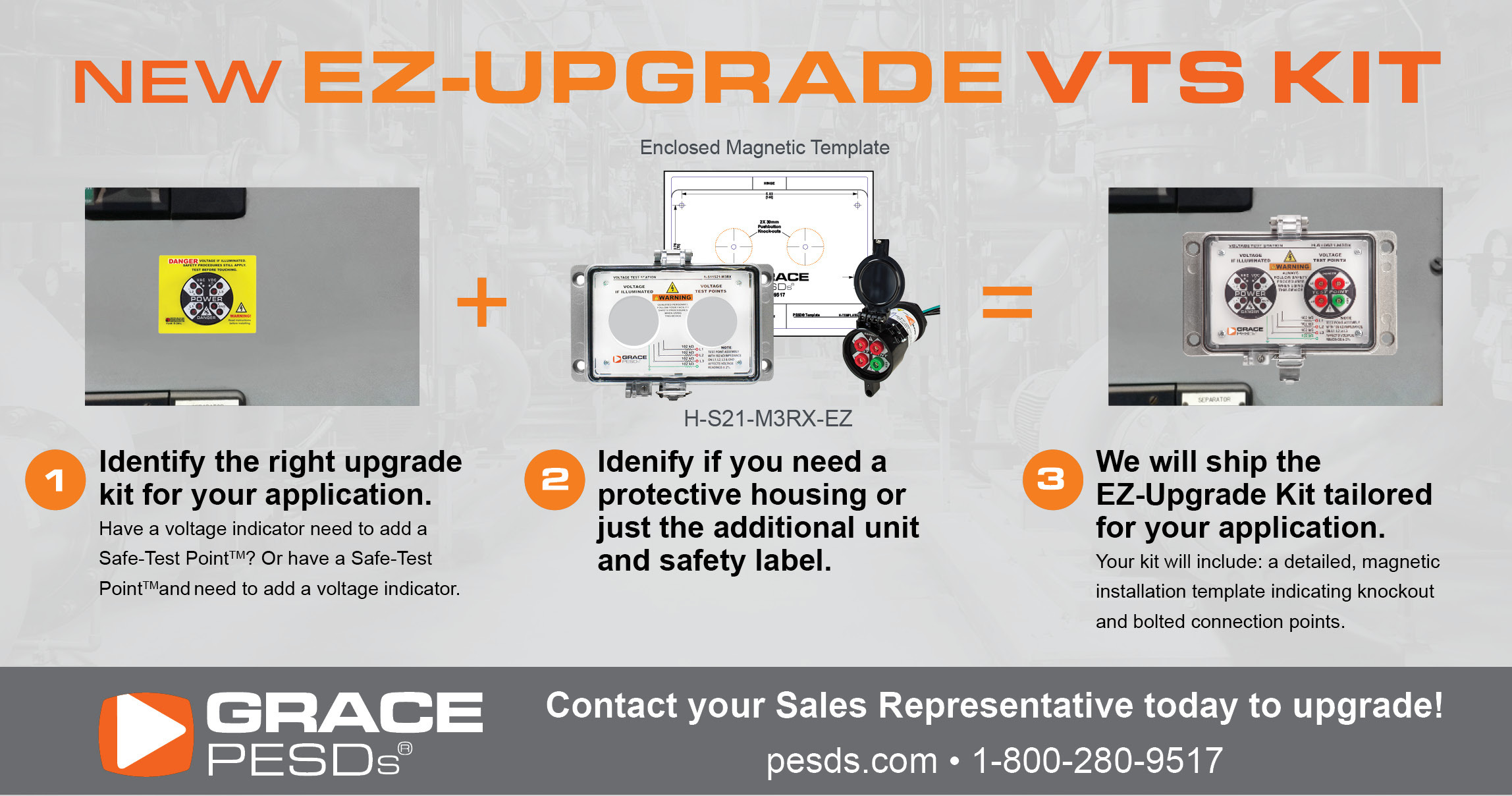 ---
Stay safe and have a great week!