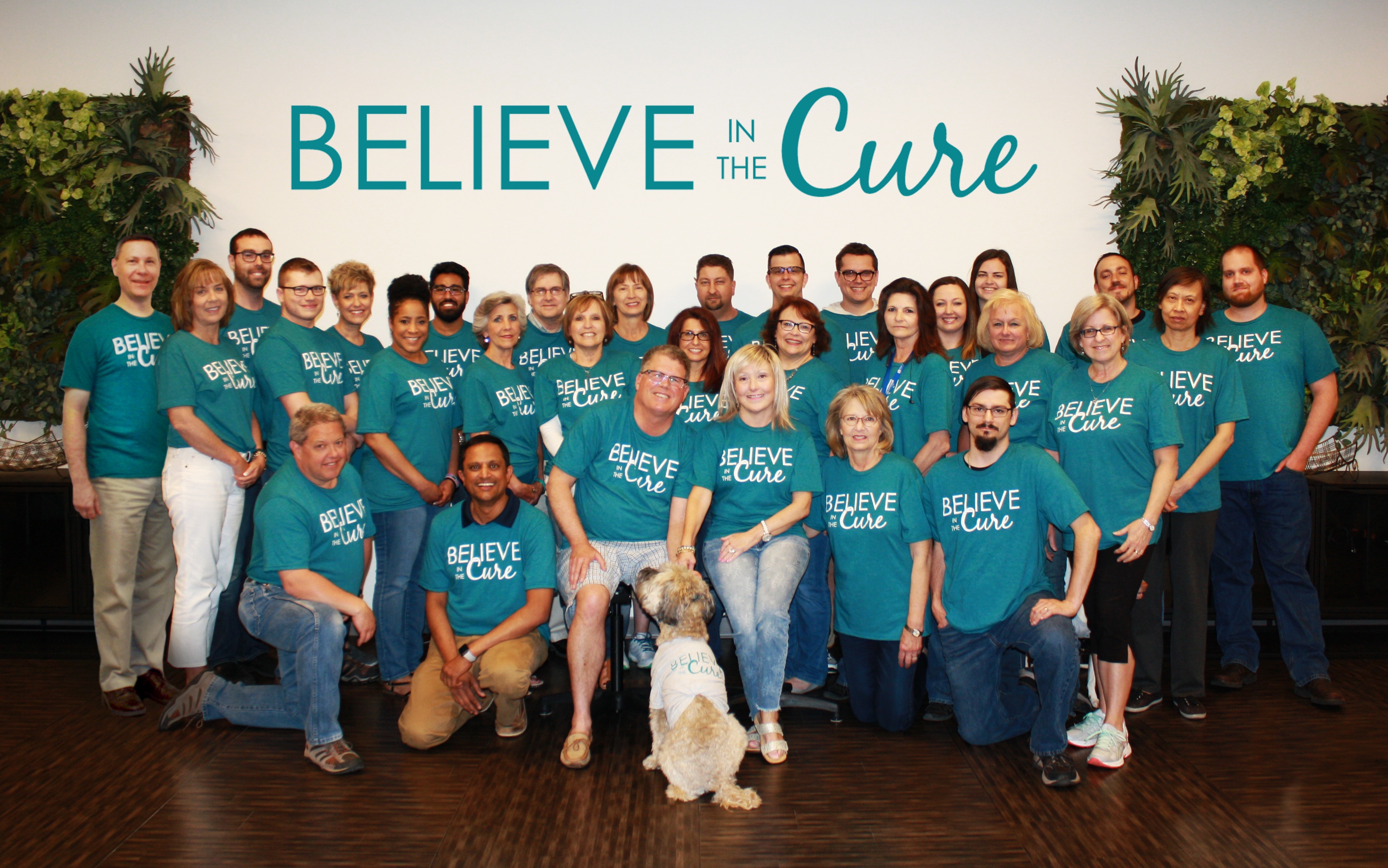 TEAM BELIEVE UPDATE: We've been praying hard, He's been watching over, and SHE has been FIGHTING! Last week, Jane Allen provided an update about her status with Ovarian Cancer. The CAT scan came back all clear: "ENJOYING a little CELEBRATORY LOVE.... an ALL CLEAR Cat Scan Direct answer to prayer as my chemo regime only had a 40% chance of SUCCESS...MIRACLE...TO GOD BE THE GLORY!!! Thank You for your outpouring of love and prayers!!!!! We would appreciate continued prayers as we journey on with a maintenance regime!!! Oodles of LOVE&THANKS"
This is Jane's third encounter with Ovarian Cancer. For those new or out of the loop, you can learn more from our previous Believe in the Cure blogs. But today, the good news can be shared. While there is still work to be down, this is an incredible milestone that she has achieved. Thank you to everyone who has been so supportive, sent their prayers, and been there for Jane and the Allen family. We would especially like to give a shout out to Dr. David Bender from the University of Iowa Hospitals & Clinics. Dr. Bender has been on this journey with Jane since the beginning and his work with his team inspired Phil and Jane to build the Believe in the Cure foundation. Follow the Believe in the Cure Facebook page to learn more and donate to the University of Iowa Hospitals & Clinics Ovarian Cancer Research program.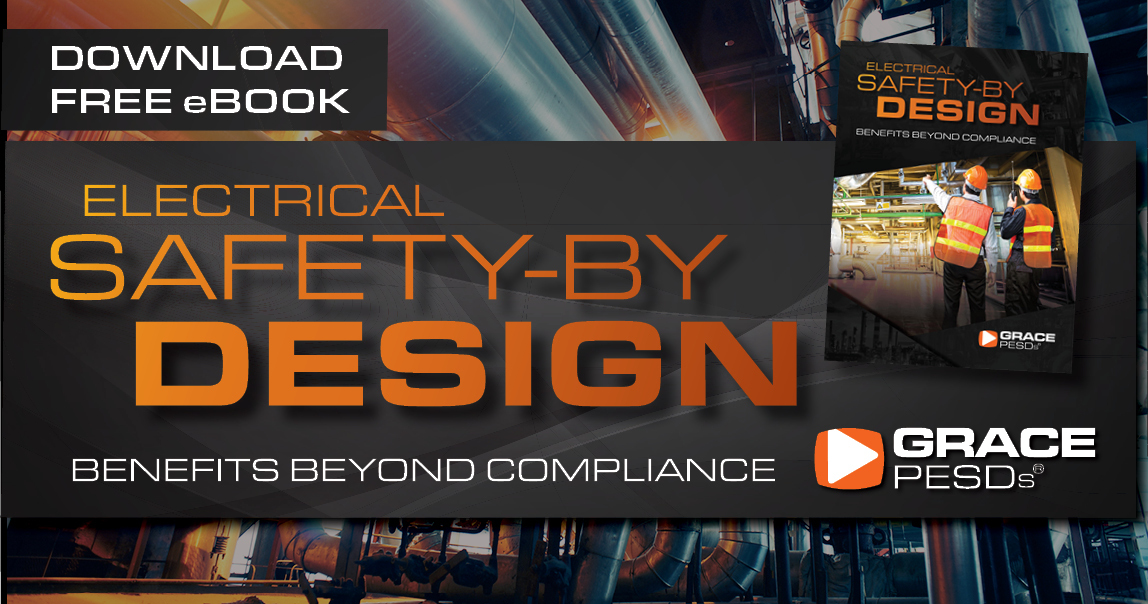 You may be required to maintain or participate in an Electrical Safety Program within your organization. Whether you're new to the program or a seasoned veteran, the times change along with innovation and ingenuity. These factors provide a tremendous opportunity to enhance your program. This Electrical-Safety-By-Design eBook outlines the benefits beyond compliance and will help to ensure you are maintaining or participating in a high-performance Electrical Safety Program.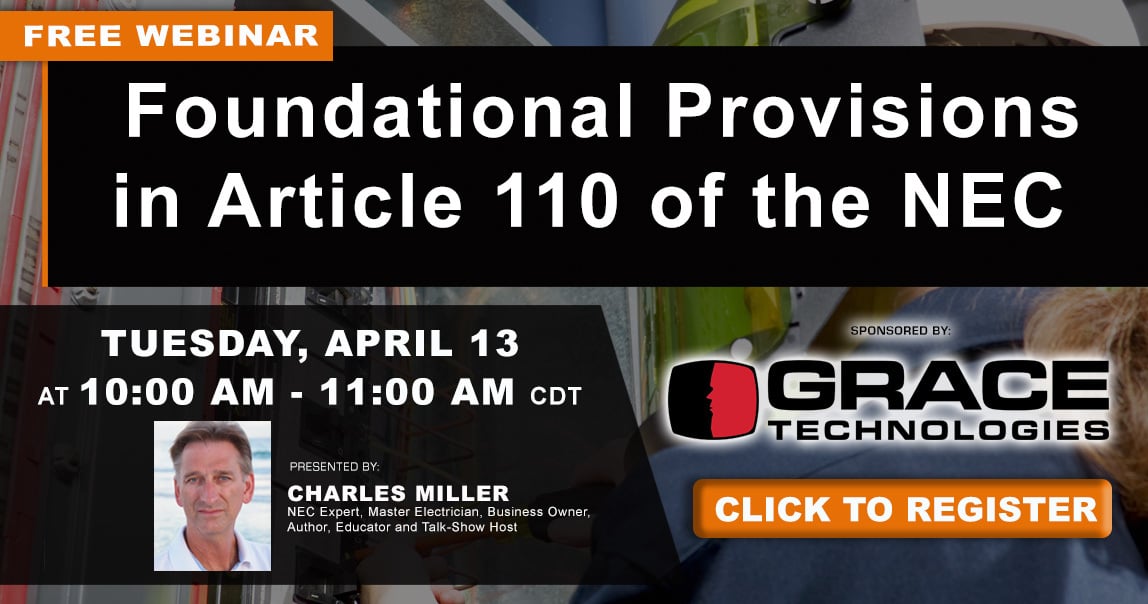 Registration is now open for our next FREE webinar! This session's topic is on Foundational Provisions in Article 110 of the NEC and will be presented by Charles Miller, master electrician, business owner, author, educator, and talk-show host. Click here to register.

Article 110 in the National Electrical Code (NEC) contains general provisions. This webinar will cover Part I, 110.1 through 110.25 in the 2020 edition of the NEC. Some of the topics will included: installation and use of electrical equipment, selective coordination, unused openings, tightening torque, arc-flash hazard warning, identification of disconnecting means, available fault current, and lockable disconnecting means.
---
Stay SAFE and have a have a GREAT week!