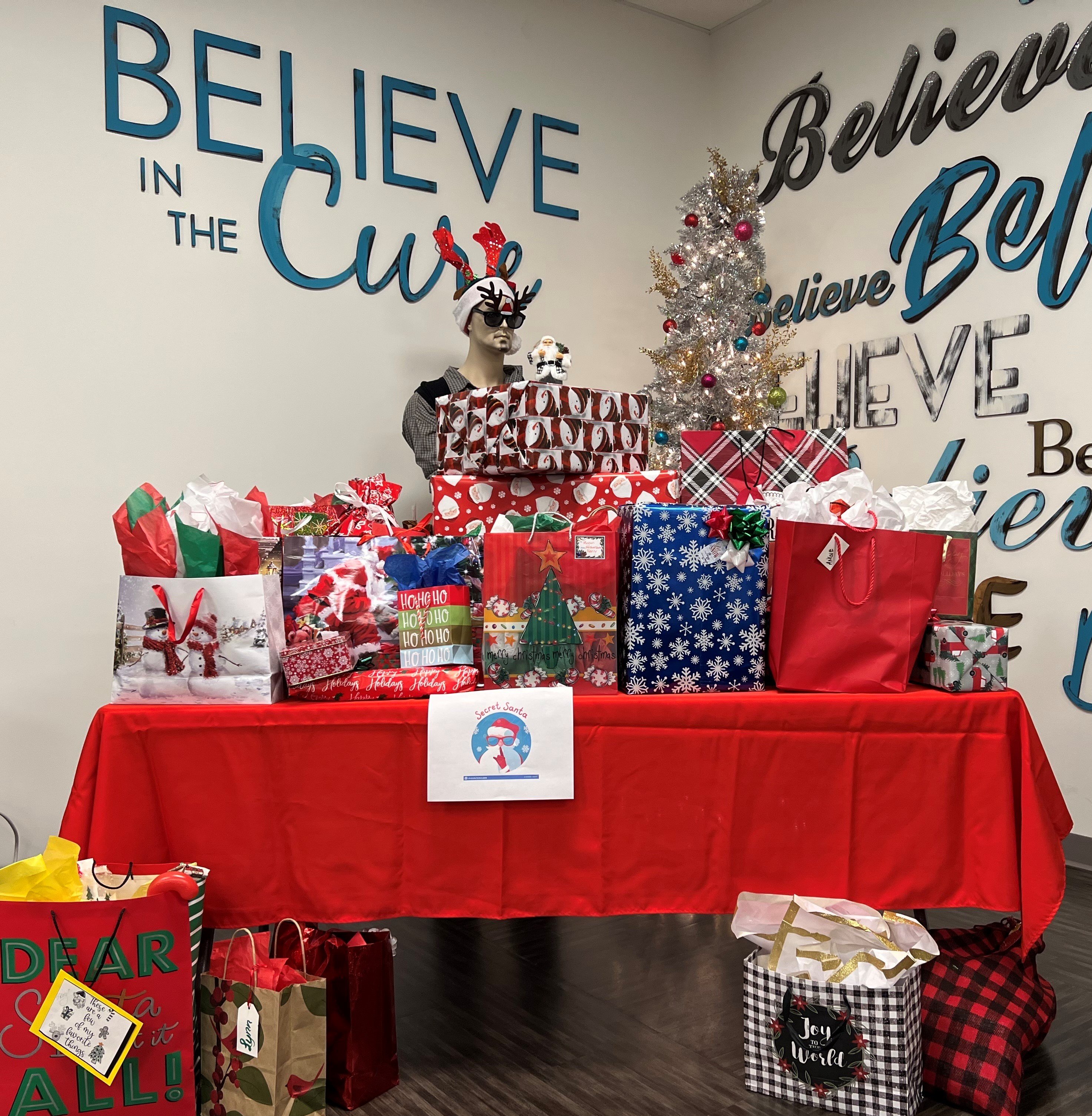 Last week, we celebrated Christmas and held our annual Secret Santa gift exchange. There's no better way to celebrate this time of year with our Grace family than by donning our most festive sweaters and gathering together at an event catered with food locally sourced from the kitchens of our fellow team members. This year's fun meter was cranked up to 11.
First off, I'd like to issue a shoutout to our President & Chef Executive Officer, Drew Allen, and our Test/Quality & Certification Engineer, Eric Norton, for smoking brisket that I may have eaten too much of. But the fun didn't stop at exchanging gifts and dining at a feast fit for Santa's elves. Our Manager of Production and People & Culture, Clair Coughlin, and Executive Assistant & Digital Marketing Specialist, Emma Augustine, also organized a cake pop giveaway raffle and a Saran Wrap Gift Ball Challenge.
Each of us got to pick a cake pop with numbered frosting for random goodies distributed based on the number we received ranging from gift cards to grand prizes. I'm a huge fan of spicy buffalo chicken wings so when I received a gift card to Buffalo Wild Wings, I didn't even need one of the lottery tickets from the Saran Wrap Challenge to know I had already won. As the entire team circled up and began the highly competitive unwrapping challenge, candies and scratch-offs flew out until at the center was the grand prize of Grace branded goodies and even more gift cards.
Now I have to put the spotlight on our very own Procurement Specialist, Nick Mumma, who, in a case of hilarious irony, ordered his Secret Santa gifts online. Don't know if you've heard, but there have been some supply chain issues recently for, well, everyone. And naturally, of all the people in the room, a few items meant for his recipient's gift bag were delayed in transit. Nevertheless, it makes for a great 2021 Christmas story.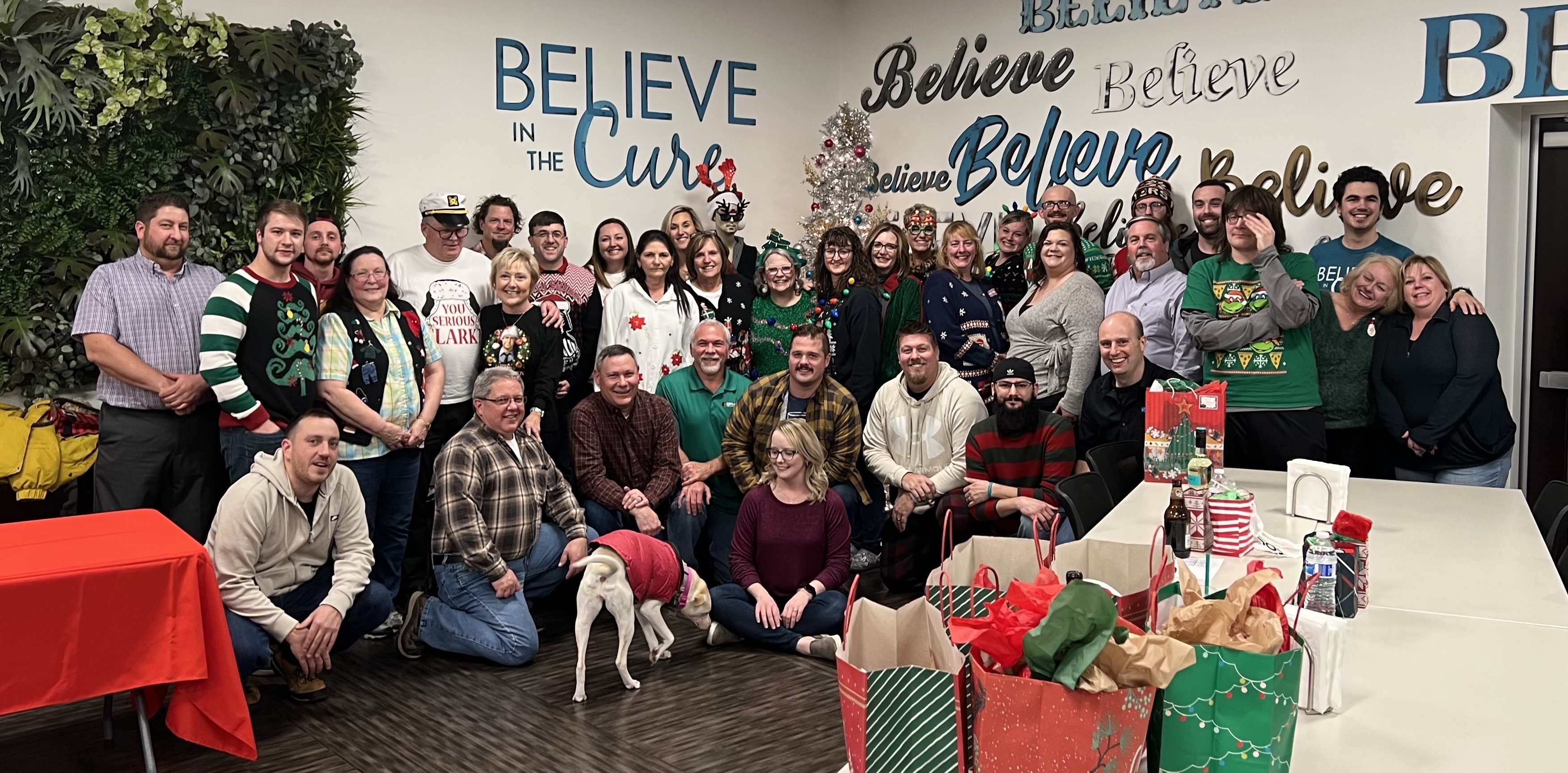 The amount of effort put into events like these is what makes Grace truly a great place to work. Just one more time, we thank Drew, Phil, & Jane Allen for all that they do to make our workplace feel like a home away from home. While you're celebrating Christmas this year with your loved ones, we hope your meals are great, your company is even better, and that all of your presents arrive on time!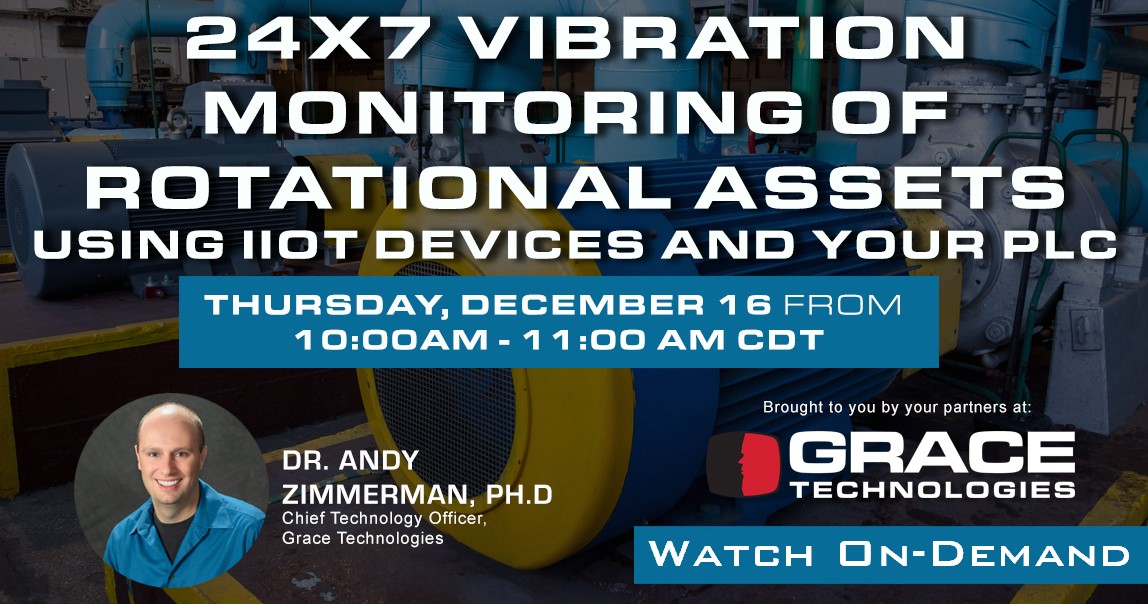 In case you missed it last week, our live session is now available on-demand: "24x7 Vibration Monitoring of Rotational Assets Using IIoT Devices and Your PLC" presented by Grace Technologies CTO, Dr. Andy Zimmerman. Click the link below to view the complete session, including a Q&A section at the end:
---
Our office will be closed December 23-24 for the holidays. We'll see you on Monday!
Stay safe and have a MERRY CHRISTMAS!