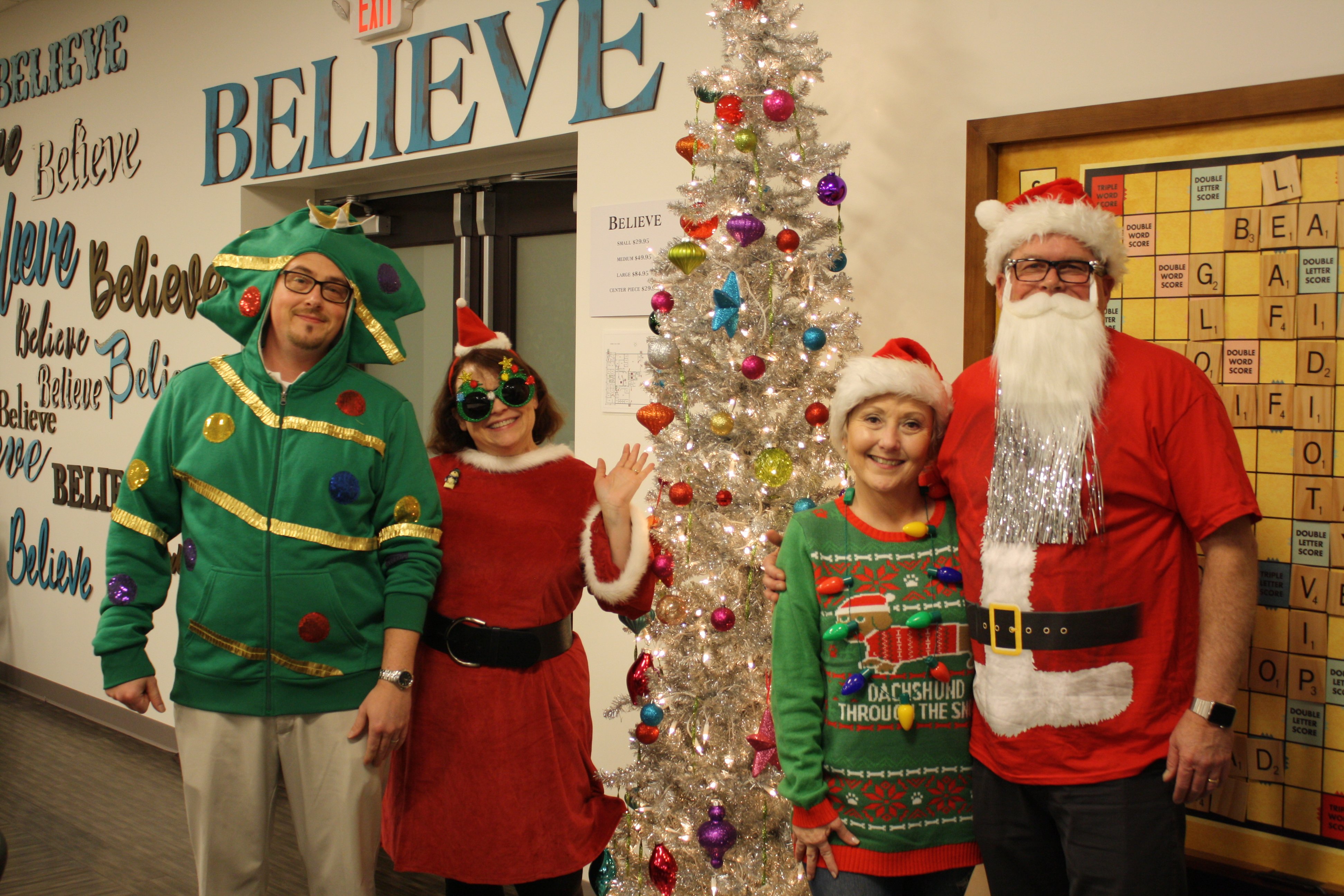 Welcome back! We hope you all had a very Merry Christmas yesterday. Last week, we celebrated Christmas at our office with the real Mr. & Mrs. Santa Claus and friends. Okay, spoiler alert, that's Phil & Jane, but does anyone else think he should grow out the beard??
Each year we participate in a Secret Santa gift exchange as well as conspire to come up with a gift idea for the Allen's. This year, I drew Edna, our former Receptionist extraordinaire and current Business Development Executive. Her Secret Santa sheet of interests, hobbies, and gift hints would have been easy to fulfill for anyone who can bake a delicious apple pie (her favorite dessert), however, seeing as I didn't want to ruin her Christmas with whatever abomination I would have ended up creating in the oven, I decided to improvise.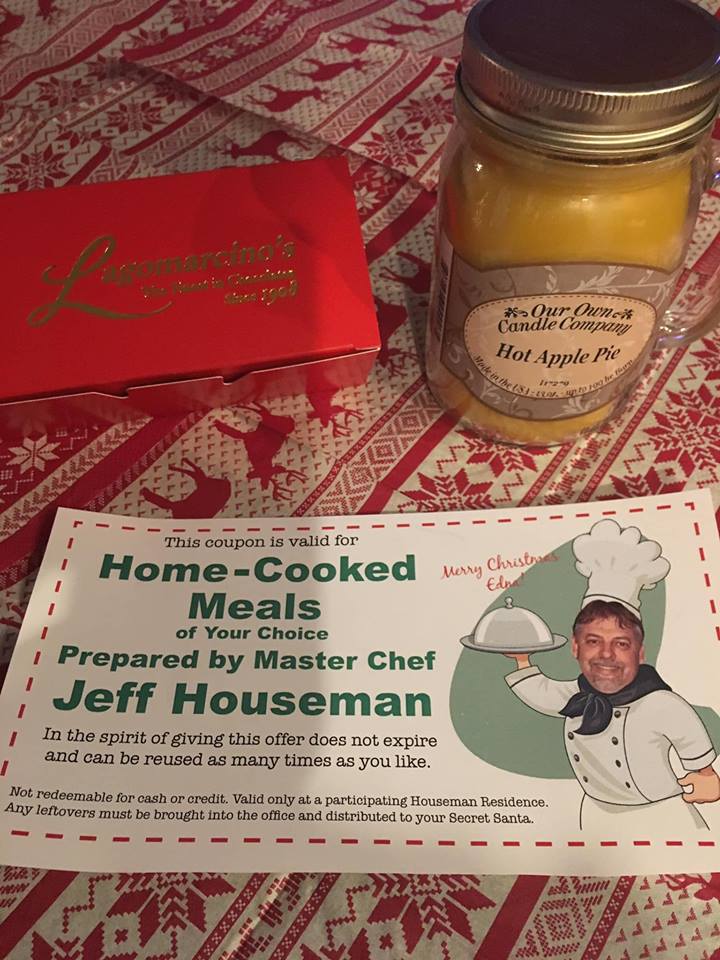 My next idea was to get her a gift certificate to her favorite restaurant, however, Edna specified that her favorite meals are home cooked by her husband. Fortunately, I have a friend in the marketing department who is an expert in graphic design. The end result is pictured above, with the closest I could get to apple pie (a candle), peanut clusters from Davenport's legendary confectionery, and a lifetime supply coupon for home cooked meals by Edna's husband that are redeemable at any time (sorry, Jeff).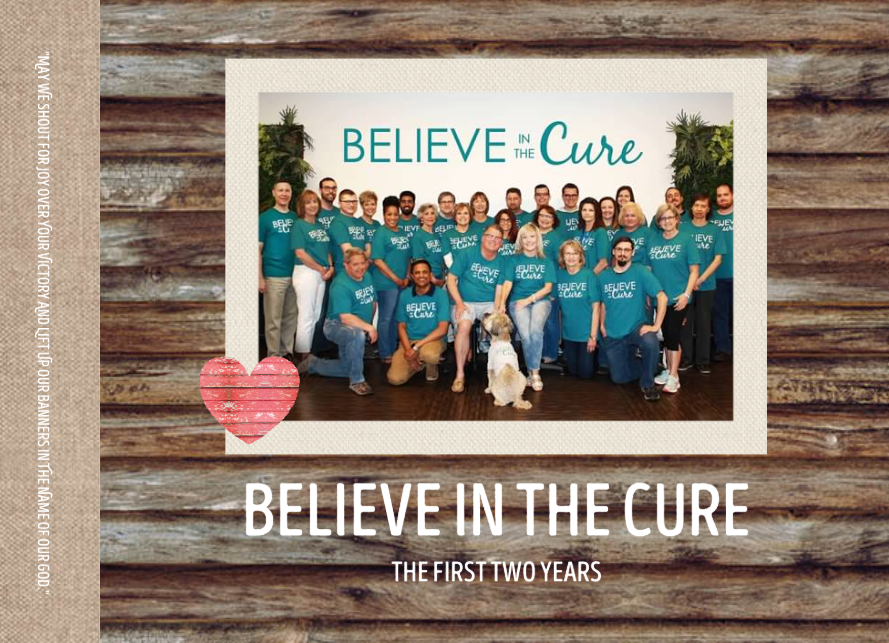 For the Allen's, this year we devised a plan to capture the history and memories of Phil & Jane's Believe in the Cure Ovarian Cancer Research foundation endeavors. The album encapsulates the first two years of the Believe in the Cure initiative. You can view the photo album on Shutterfly by following this link:
connect with us
---
Have a great week and a Happy New Year!